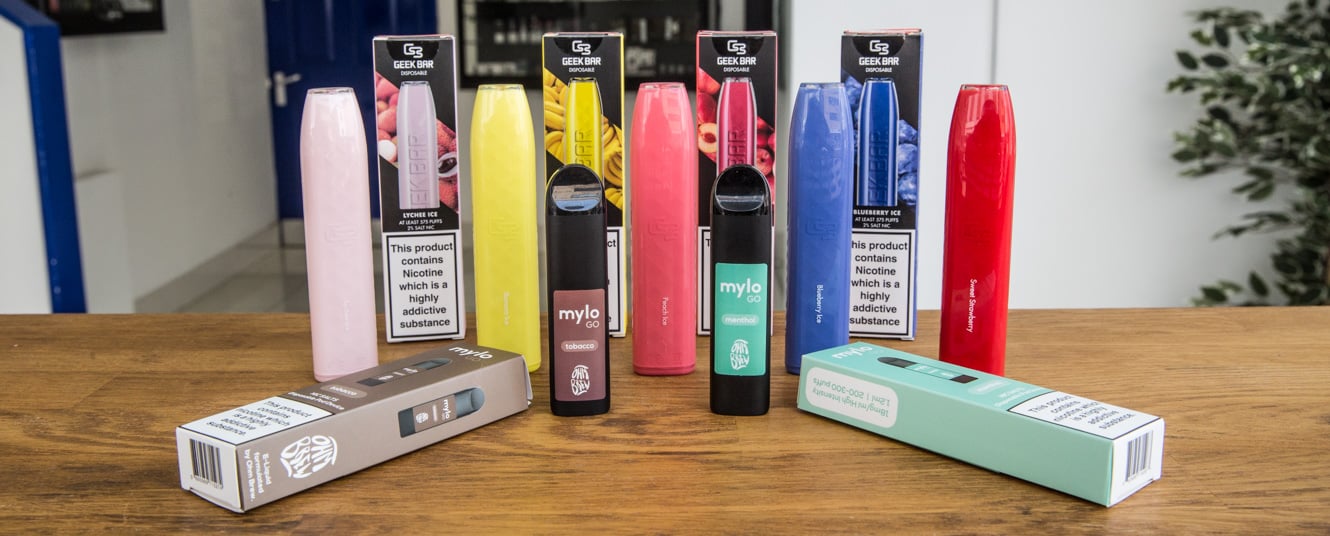 Disposable devices offer an incredibly easy and travel-friendly way to vape. We've recently expanded our range of disposables, so there are even more options to choose from!
What are disposable vapes?
As the name suggests, disposables are a completely closed system with a pre-charged single use battery and pre-filled e-liquid tank. Once the e-liquid has been used up, the device can be disposed of.
Disposable devices ready to use straight from the pack, requiring no setup or other vaping accessories. They offer a fantastic option for vapers as an inexpensive backup device. For example, I like to keep one on me should my primary device run out of battery unexpectedly.
They are perfect for occasions like festivals or short trips, when it may be inconvenient to carry a large device and multiple bottles of e-liquid. Packing a few disposable devices not only saves room but eliminates the need to charge during your time away, and should one get lost you will not need to worry about replacing your whole device set-up.
Brew Bar
Geek Bar
Elf bar
IVG Bar
Beco Mate
Mylo GO
If you are looking for a quick and easy vaping solution to take with you on your next adventure, pop in to your local Evapo store or head over to our online vape shop to take a look at our full range of disposable devices.