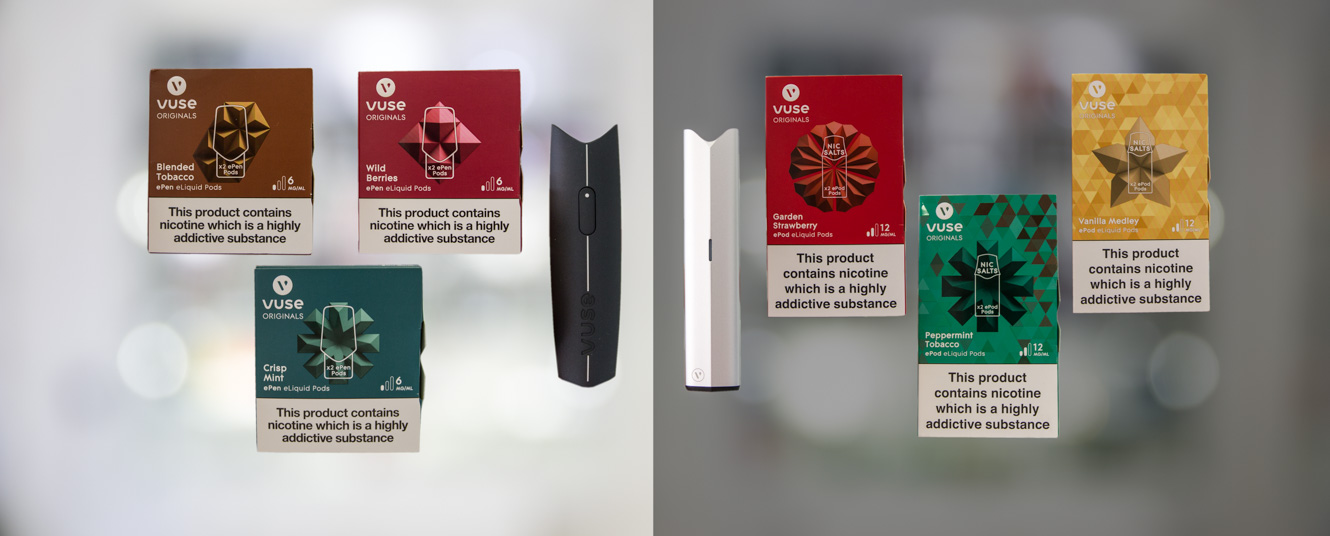 Vuse, previously known as Vype, offer a range of intuitive and user-friendly starter kits and prefilled pods, designed to make the switch from smoking to vaping feel like a breeze! They have recently expanded their range to include even more nicotine strengths and vaping options to help support you in making the switch from smoking to vaping this October.
Vuse ePod 2
Vuse ePod
Vuse ePod Pods
Vuse ePen
ePen pods
Vuse x Rudimental limited edition ePod 2 device
If you're interested in exploring all of the Vuse options available, pop in to your local Evapo store or head to our website to shop the full Vuse range and find out which Vuse you will choose!