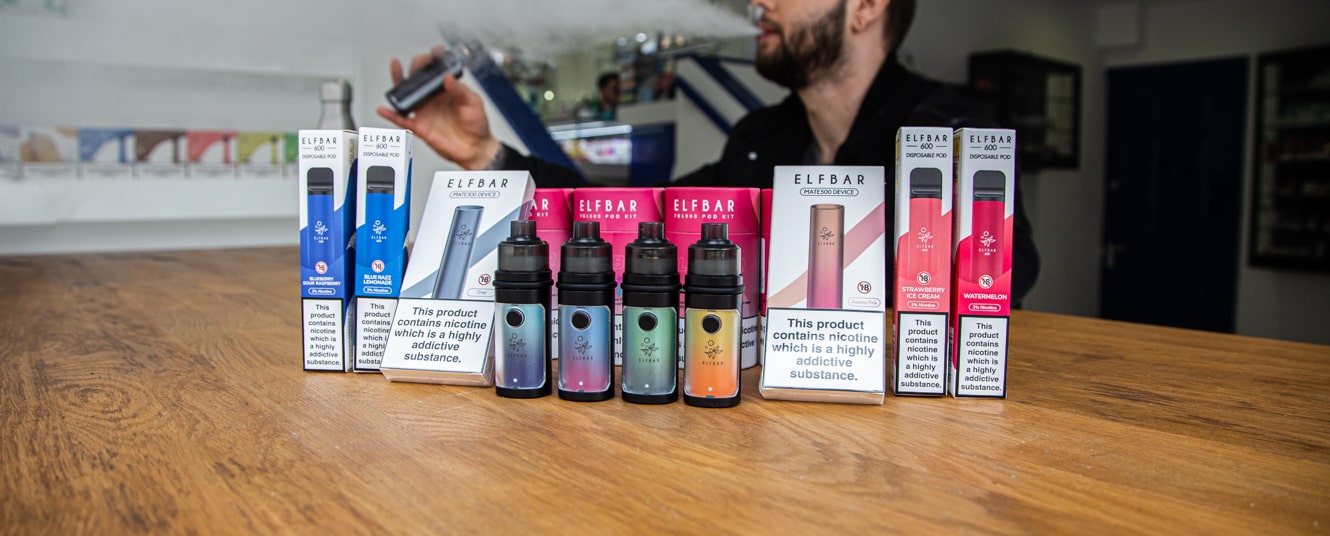 Elf Bar are well known for their handy little disposable devices, but they also have a wider range of starter kit devices that are ideal for new vapers. We're taking a look at the full Elf Bar range to help you identify which one will best suit your vaping needs!
Elf Bar Mate 500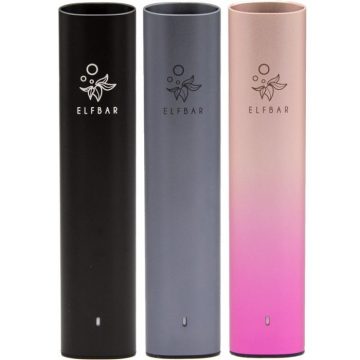 The Elf Bar Mate 500 is a prefilled pod system which offers an easy-to-use and travel-friendly vape kit option, ideal for those who are frequently on the go.
The device features a 500 mAh built-in battery and can be fast charged via USB-C cable, making sure it is always ready to go when you need it.
The Mate 500 has a draw activated design, so you simply need to inhale through the mouthpiece to start vaping, no buttons needed!
The Elf Bar P1 pods have been designed specifically for use with the Mate 500 device, fitting snug and secure into the top of the device. Each pod is prefilled with 2 ml of 20 mg/ml nic salt e-liquid in a variety of different delicious flavour options. The pods do not need to be refilled and can be replaced with a fresh pod when empty, letting you change the flavour in just a click without needing to carry bottles of e-liquid or replacement coils.
The device is available in multiple colour finishes letting you choose the colour that best suits your personal style, for a chic and discreet vaping option.
Elf Bar FB1000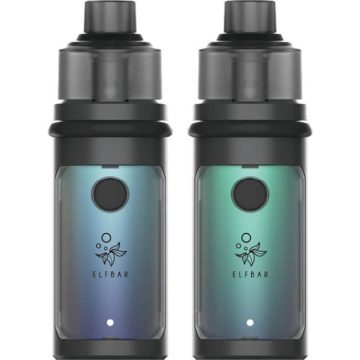 If you prefer a refillable device that lets you use whichever 50/50 e-liquid you fancy, they also offer the FB1000 pod kit. This lets you choose whichever flavour and nicotine strength best suits you and repeatedly refill the pod before needing to change the coil.
The coils for the FB1000 utilise a metal mesh which spreads the heat more evenly across a larger surface area for a crisper flavour and smoother vaping experience. The push fit design of the coil makes it incredibly easy to change your coil when needed, and the magnetic pod fits securely atop the device making it easy to store in your bag or pocket when not in use.
The device has a super compact design and comes with a lanyard which makes it even easier to vape on-the-go. The built-in 1000 mAh battery will keep you going all day, and the device can facilitate both draw activated, and button activated vaping styles, letting you curate your vaping experience to best suit your preferences.
Elf Bar disposables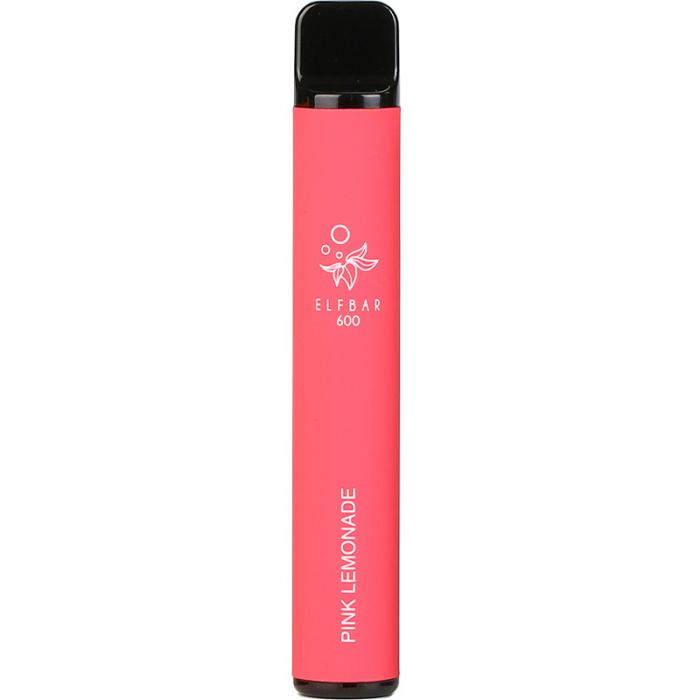 Elf Bar have created one of the most popular disposable devices on the market, with a huge range of flavours and a convenient design that is ideal for when you need something simple and effective.
Disposable devices are prefilled with e-liquid and cannot be refilled or recharged, they are designed to be responsibly disposed of when empty and are ideal for short-term use. Whether you're heading on a night out and don't want to worry about losing your vape, or need to pack light for a short trip, disposables are a great space-saving option for keeping nicotine cravings at bay whilst on-the-go.
Elf Bar disposables have a built-in 550 mAh battery and are prefilled with 2 ml of e-liquid, offering approximately 600 puffs per device. They are available with a 20 mg/ml nic salt formula which offers a smooth inhale and can satisfy nicotine cravings extremely quickly, with selected flavours available in a 0 mg nicotine free formula. The range includes over 20 different flavour options.
There are no buttons and no extra accessories needed with these devices, they are draw activated and a small light at the base of the device will show when the device is in use, and flash when the device is starting to run out.
If you fancy checking out the Elf Bar range pop in to your local Evapo store and speak to a member of our team. You can also shop the full range on our online vape store which offers convenient home delivery and Click & Collect options.