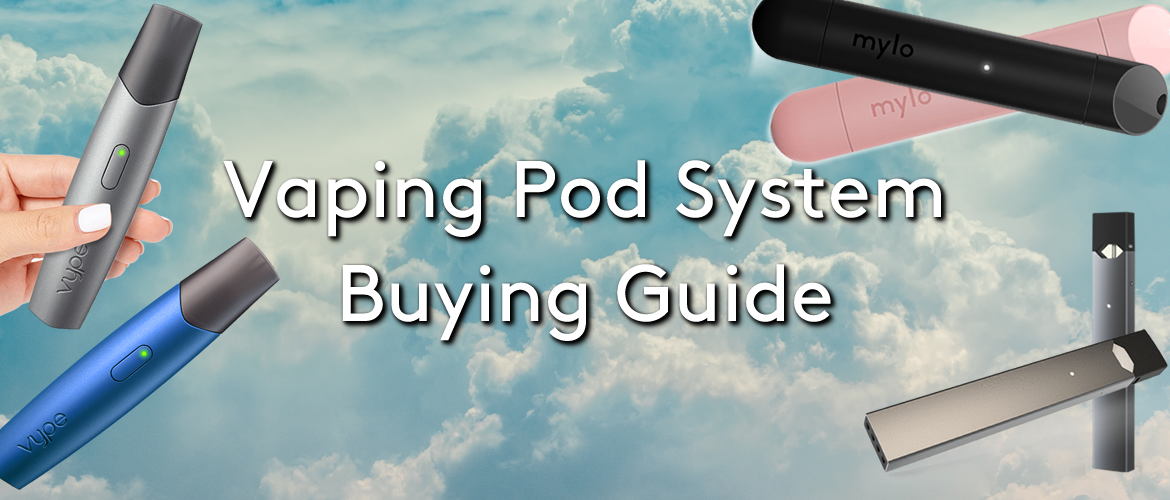 Pod systems are a fantastic option for new vapers looking for a simple and fuss-free device, but they are also fantastic as a secondary device for more advanced vapers as a stealthier and more discreet device when a sub-ohm mod is not appropriate.
In this post we will be recommending our pod system picks based on what customers may be looking for in a new device.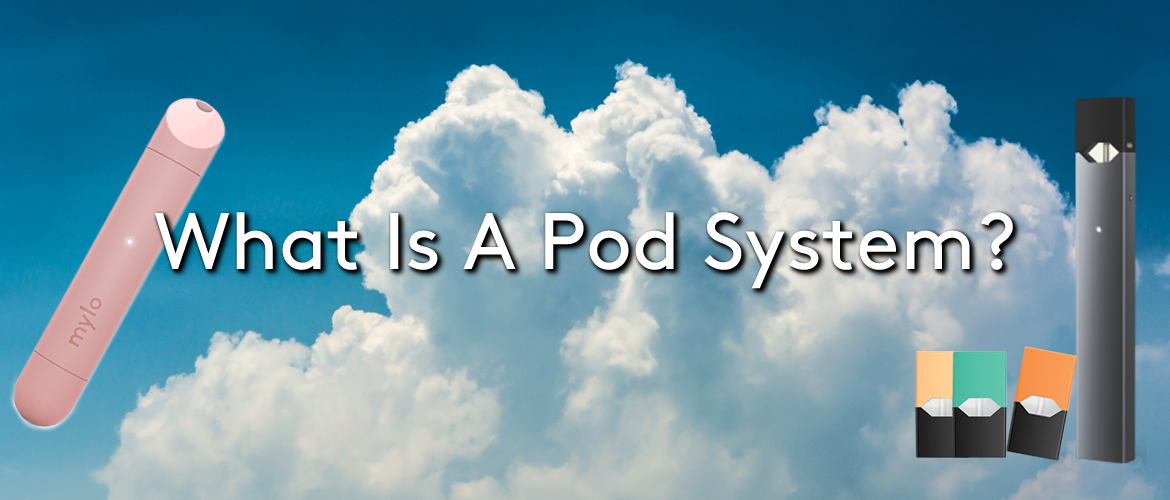 What Is A Pod System?
First off, what is a pod system and how are they different from any other starter kit or vape device?
Pod systems tend to be small and lightweight, with a built-in battery that is easily charged and minimal buttons for usage.
They do not have a tank, but rather a disposable 'pod' which, depending on the device, can either be purchased pre-filled with e-liquid, or can be filled with your choice of e-liquid and disposed of when the coil is burnt.
Refillable pods can be used multiple times before they need to be disposed of and replaced, and pod devices produce a small amount of vapour with an airflow design which closely resembles the pull of a cigarette.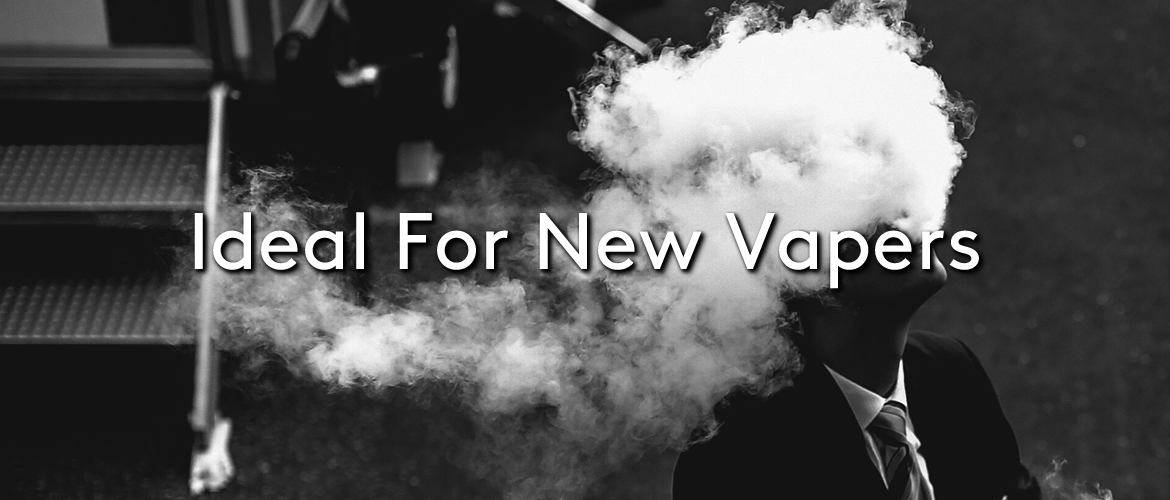 Ideal For New Vapers
Most pod systems make a great choice for new vapers, but there are some that stick out to us as being ideal for new vapers who are using an e-cigarette as a stop smoking aid. Chances are, if you are new vaping you are looking for a device that is simple to use and requires minimal upkeep.
JUUL – The JUUL is one of the smallest devices on the market, and is widely popular as a stop smoking aid known for its simplistic design and max strength nic salt JUUL pods.
The device has no buttons, and will automatically fire when the user inhales through the mouthpiece. Although the battery is not as long lasting as some other pod mods, it is easily charged via a magnetic USB charging stand which can be plugged in to any USB plug or laptop computer.
The airflow design feels incredibly familiar to ex-smokers as it closely resembles that of a cigarette, and the 20mg nic salt e-liquid quickly satisfies cravings. The JUULpods are prefilled, so once the e-liquid has been used it is easy to pop the pod out and replace with a fresh one. Read more about the JUUL in our blog post 'Introducing JUUL'.
Vype ePen 3 – The ePen 3 is a slightly larger device that offers the user a wide range of different pods, with different nicotine strengths so it can be tailored to both heavy and light smokers.
There are higher strength and nic salt-based pods available for heavy smokers such as 18mg or 12mg, or lower strength 6mg pods which are ideal for lighter smokers who are looking to kick the smoking habit without introducing too much nicotine into their system.
The device is easily operated with a small, front facing button which also includes a battery indicator light so the user knows when they need to think about popping their device on charge. Read more about the ePen 3 in our blog post 'Vype ePen 3 Review'.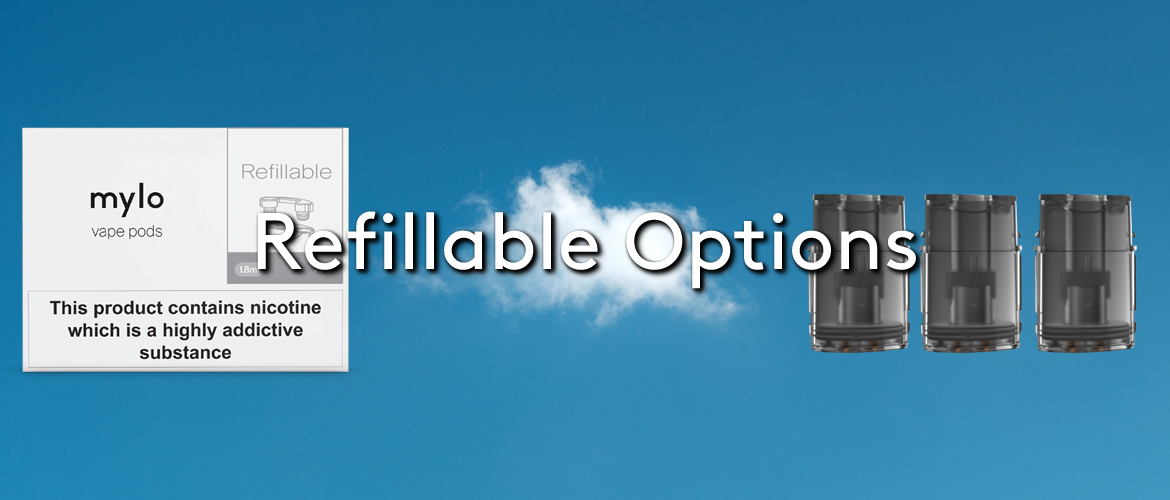 Refillable Options
For those who would like to try a pod system but want the flexibility of choosing their own e-liquid and nicotine strength, refillable pod devices are a fantastic option.
Justfog Minifit – As the name suggests, the Minifit is a compact and petite device that can be easily slipped inside a pocket or bag.
The device has a small fire button and can be easily turned on and off, with a three light battery indication system so you can keep an eye on how much vaping time you have left.
The pods can be easily filled with your choice of 50/50 e-liquid, and can be refilled multiple times before a fresh pod is required. With a capacity of 1.5ml, the pods can contain almost the same amount of e-liquid as a standard tank, which is surprising considering their small size.
But don't be fool by the petite exterior, as this houses a powerful 370 mAh battery for all day vaping!
Lost Vape Quest Orion Q – For those looking for a more luxe device, or advanced vapers looking for a discreet secondary device, the Orion Q has a sleek and stylish exterior and can be used for both MTL (mouth to lung) and DTL (direct to lung) vaping styles.
With a whopping 950 mAh battery, this is a pretty powerful little device, with adjustable airflow and phenomenal flavour pay off.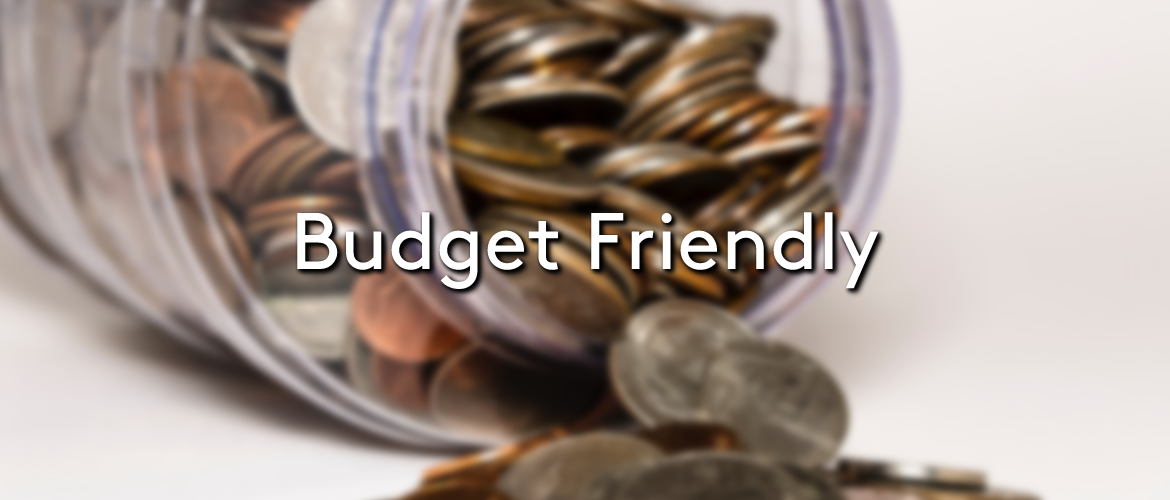 Budget Friendly
If you are considering making the switch from smoking to vaping you may want to buy an inexpensive device at first to see if and e-cigarette is the right option for you.
myblu – The myblu device is a simple and budget friendly option for new vapers with a cigarette alike feel and user-friendly design. The device has no buttons, with a small light at the bottom that will glow when the device is in use and will indicate when the battery is running low.
There are many flavour and nicotine strength pod options, including a range of nic salt e-liquid flavours, allowing the user to experiment to find their preferred flavour and strength combination. The device is easily charged in less than an hour with a micro USB cable which is included in the box.
To read more about the myblu, take a look at our blog post 'Introducing Blu'.
ESON Eclic – The Eclic is a small, slim device which is designed to be a similar size to a credit card. The device is extremely easy to use and has refillable pods which are compatible with most 50/50 e-liquids, allowing the user to chose their desired strength and flavour.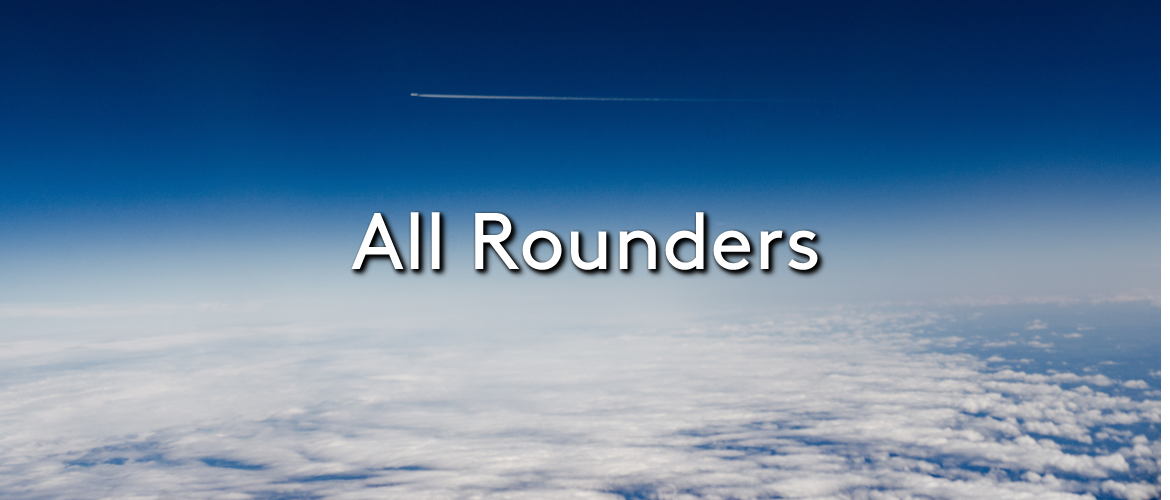 All Rounders
Mylo Vape Stick – The Mylo offers a surprisingly long-lasting battery which can be easily charged via the built in USB stick, simply plug it directly in to a USB plug or laptop computer, ideal for at work and as an on the go vaping solution.
Unlike most other pods systems, the Mylo allows the user to chose between a range of delicious prefilled pods containing 18mg nic salt e-liquids, or refillable pods which can be used with the 50/50 e-liquid of their choice.
It features an automatic fire design upon inhaling through the mouthpiece, with an LED indicator light which glows when in use. The sleek and slim design makes the mylo a discreet option which fits easily in a pocket or bag. Changing the pod is a breeze, simply pop out the used pod, keeping hold of the attached mouthpiece, and replace with a fresh one.
Learn more about the Mylo by reading our blog post 'Introducing the mylo Vape Stick'.
If you are interested in trying a pod system device, pop in to your local Evapo store and speak with a member of our team about your options. You can also shop our full range online and read more about these, and many other devices on our blog.