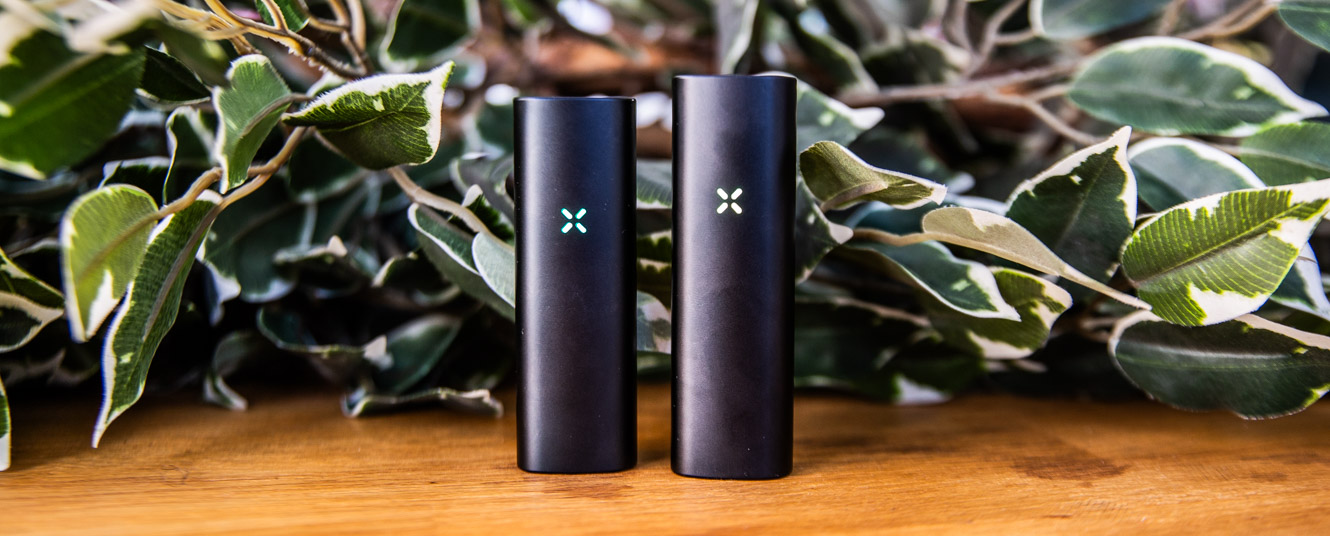 E-cigarettes are not the only vaporizers that have gained recent popularity as an alternative to smoking. Dry herb vaporizers are also becoming a big part of the vaping scene, allowing users to cut out the need for combustion in order to utilise loose leaf and concentrates.
What are dry herb vaporizers?
Dry herb vaporizers, also known as loose leaf vaporizers, are an alternative solution to smoking that permits all the benefits of the loose leaf materials without the harmful effects that come attached to smoking. Portable loose leaf vaporizers are similar to many e-cigarettes in that they have a self-contained lithium ion battery that can be recharged and can be used while out and about.
Portable dry herb vaporizers typically use conduction heating, the materials are put into the 'oven' section of the vaporizer and the oven then heats the materials until they are volatile enough to create a vapour, but not to the point of combustion. The vaporizer will usually have several pre-set temperature options, the user can identify the particular temperature range required to achieve the desired purpose and select the setting accordingly.
When looking for a portable vaporizer it is a good idea to look for one that uses sensor technology, which allows it to sense movement. This allows the device to cool down enough to stop the heating process between pulls, this will help you get the most out of the materials preventing the loss of vapour between pulls.
Who are PAX?
PAX Labs Inc. are based in San Francisco, founded by a pair of Stanford graduates looking to create vaping solutions that were innovative and at the forefront of new technology, with the goal of making smoking obsolete.
PAX products combine state-of-the-art technology with stylish and sophisticated design, it's no wonder that they are considered one of the leading authorities in the vaping world!
PAX Mini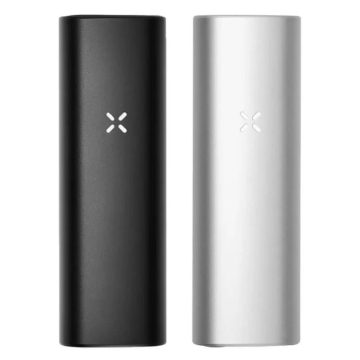 If you're new to dry herb vaporizers, or even if you are just looking for a simple device without all the fuss, the PAX Mini is a great place to start.
It is the smallest PAX device so far, standing at under 4 inches even with the raised mouthpiece attached, but it still contains a powerful 3000 mAh built-in battery that offers over two hours of use between charges. The Mini is extremely easy to charge between uses, using the magnetic charging cable which comes with the device.
Unlike other PAX dry herb vaporizers, the PAX Mini does not have various different heat settings or experience modes to choose from, but has one fixed setting which has been specifically designed to offer optimal flavour and efficiency, for a lovely all-round vaping experience.
This makes the device really approachable for those who are new to dry herb vaporizers, as well as those who want a fuss-free device that is portable and easy to use.
The oven on the base of the device holds 0.25g of product, which is the equivalent to a half-pack oven on other PAX devices, which makes it ideal for shorter and solo sessions. The oven will need to be packed tightly in order to get the best vaping experience, as this will ensure an efficient and consistent heat coverage.
Overall the device offers great flavour and a satisfying, cool vaping experience, all while combining the state-of-the-art design that PAX is renowned for with the simplicity of a beginner kit.
PAX Plus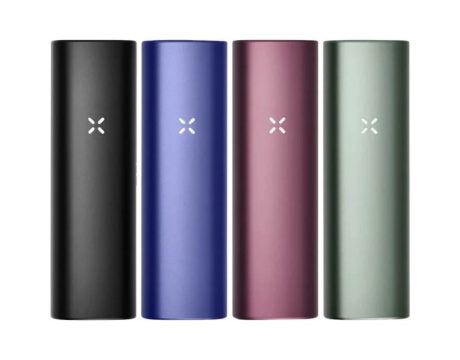 The PAX Plus is the latest iteration of the PAX dry herb vaporizer range, with some notable upgrades from the popular PAX 3 device that make it even easier to adjust your vaping experience to suit your own particular preferences.
Where many dry herb vaporizers offer a range of pre-set temperature settings, the Plus expands on this to offer what they refer to as experience modes.
Rather than just changing the temperature setting of the device, these experience modes adjust various different aspects to create a unique overall experience.
These modes are stealth mode, efficiency mode, flavour mode, and boost mode, and allow you to focus on what style of vaping experience you want at that time.
Stealth mode, as the name suggests, is designed to offer a discreet vaping session with low temperature, almost imperceptible vapour, and it even dims the lights on the device.
Efficiency mode is a particularly unique option which has been designed to help you make the most of your dry herb. It starts off at a lower temperature and will gradually ramp up throughout the session to make the oven last longer, without compromising on flavour and vapour production.
Flavour mode as you can probably guess is focused on really targeting the nuanced flavour of the dry herb. It offers a thick vapour with a slightly higher temperature, ideal for both flavour chasers and those who like a dense cloud production.
Finally, boost mode has been designed with quick sessions in mind. Whether you're in a rush or just prefer a high temperature and high vapour production, this option will offer the thickest vapour and a shorter vaping session. This mode also works really well when paired with concentrates.
Although there are only four different settings, they have been specifically curated to target all different vaping preferences, allowing you to select the type of vaping style you want with each and every session.
The PAX Plus comes with the original oven lid which has a 0.5g capacity, ideal for longer vaping sessions or even multiple sessions if preferred. It also comes with the half-pack oven lid with a 0.25g capacity, for those times when you would prefer a shorter vaping session or just want to use less dry herb.
Another handy option that comes with the Plus is the concentrate insert. Concentrates cannot be used in a standard dry herb oven as they have a completely different formulation which would cause leaking and may even damage the device if used without the appropriate oven insert. The concentrate insert comes with the PAX Plus, making it a dual use device that can be used with both dry herb and concentrates without the need to purchase any additional accessories.
When it comes to cleaning the device, the cleaning brush that comes in the box combined with their unique, new 3D oven screens making cleaning and maintenance between sessions an absolute breeze!
This device is perfect if you like to be able to adjust and vary your vaping style from session to session, without having to manually adjust the temperature or fuss about with lots of different settings. It is also an ideal option if you are looking for a high-quality, state-of-the-art device that can be used not only with dry herb, but also with concentrates.
If you are interested in finding out more about any of the PAX devices, pop in to your local Evapo vape shop and speak to a member of our team, or reach out to our online customer service team.