Bar salts
Bar salt e-liquids are inspired by some of your favourite disposable vape flavours letting you enjoy the flavours you have come to love in any compatible refillable vape kit. Not only do they make a great alternative to disposable vapes, but they can also save you money when compared to continuing to use disposable vapes.
Bar salt vape juice ranges are available from top vaping brands like ELFLIQ by Elf Bar, Double Brew, and SKE Crystal Salts, giving you plenty of disposable vape inspired flavours to choose from.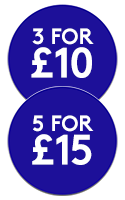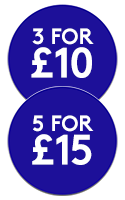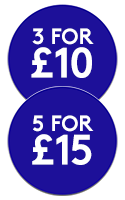 Bar salts vape juice
If you have ever tried a disposable vape these bar salts e-liquid flavours will be familiar to you. Inspired by popular disposables like Elf Bar 600s and Crystal Bars, they replicate the taste and feel of using a disposable vape but in any compatible vape kit, saving you money and offering a more environmentally friendly option than continuing to use disposable vapes long-term.
The e-liquids in this range are ideal for those vapers who have been using disposables and are looking to move to a refillable vape kit which can be used over and over again without having to be thrown away. They let you keep using the flavours available in disposable vapes that you enjoy, and in cases like the ELFLIQ and SKE Crystal Salts, the e-liquids are actually the same as the ones you find in their disposable vape ranges! Whether you are partial to blue razz lemonade or peach ice, you can find flavours inspired by all of the most popular disposable vapes right here.
As with most disposable vapes, these e-liquids have a nicotine salt formula which absorbs quickly to help keep cravings at bay throughout the day with a super smooth inhale. However, unlike many disposable vapes, they are often available in multiple different nicotine strengths, so you can select the one that best suits your needs.
Take a look at our blog post 'Which e-liquids taste like disposable vapes?' to find which ones taste most like your favourite flavours.
Bar salt FAQ
Are these the same e-liquids that are in disposable vapes?
Not necessarily, these e-liquids are inspired by the most popular disposable vape flavours, but the e-liquid inside your disposable device will differ depending on the brand.
As with disposable vapes, these disposable inspired e-liquids have a nicotine salt formula, so they will feel familiar to anyone who has previously used disposable devices. However, some disposable vape brands have released bar salt options, like ELFLIQ and SKE Crystal Salts, which are actually the same e-liquids that are found in their disposables.
Can I use bar salt e-liquids to refill my disposable?
Disposable vapes are not designed to be refilled unless specifically stated, and you should not attempt to refill your disposable unless it is sold as a refillable disposable device.
If you are looking for a vape kit that you can refill with your chosen e-liquid we recommend taking a look at our range of refillable disposable vapes or our refillable pod kits.
Do these flavours taste like Elf Bars?
The e-liquids within this range have been designed to reproduce the flavour of some of the most popular disposable vapes, including ones from the Elf Bar range. The ELFLIQ range is actually manufactured by Elf Bar and so are actually the same e-liquids that can be found in Elf Bar disposables.
They may contain a higher amount of flavour concentration than other e-liquids to replicate that flavour payoff of disposable devices, so you can use your favourite disposable flavour in your refillable vape kit.
What is flavour concentrate?
Flavourings are added to e-liquids to allow you to choose from all the tastes you love, but these flavourings are concentrated and need to be mixed with the two diluents vegetable glycerine and propylene glycol in order to make a consistency that can be vaped and to make the flavour enjoyable.
Keep up to date with everything Evapo
By signing up you consent to receive regular updates on new products and offers from Evapo Ltd by email and can unsubscribe at any time.
See our Privacy Policy for more details on how we take care of your personal data.
Accepted payment types
Our online vape store lets you shop our full range of products for delivery to your door. We accept payment from all major credit and debit cards using secure processing services.