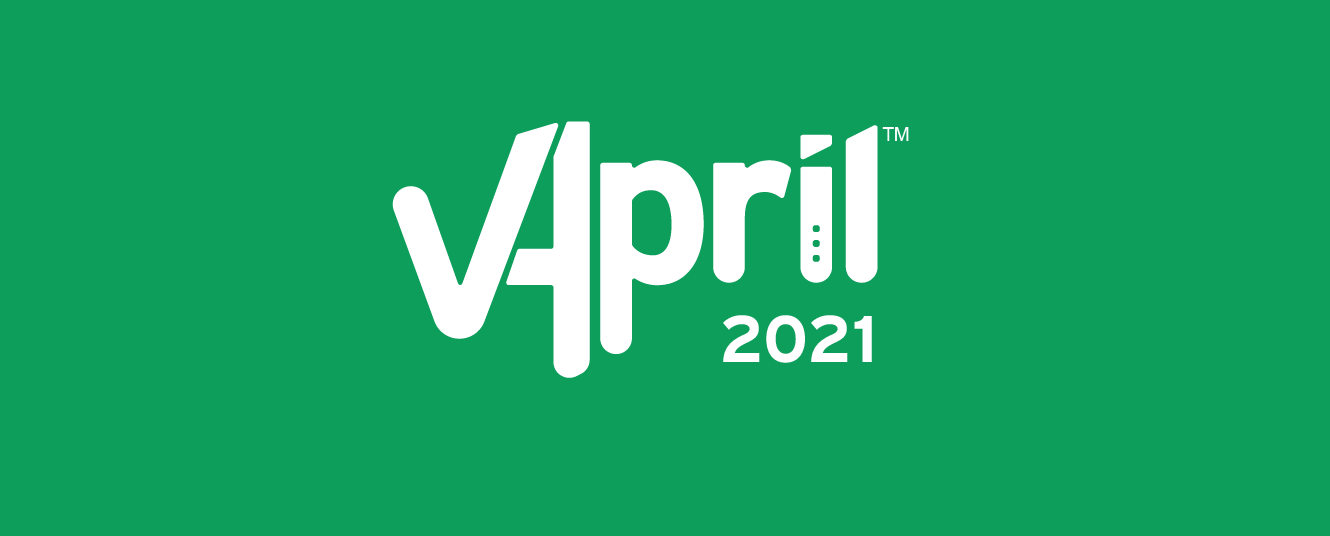 The fourth annual VApril campaign is about to kick off, and this year they are aiming to make it easier for smokers and vapers to access everything they need from the comfort of their own home. VApril is a month long campaign by UKVIA, with input from a number of healthcare authorities, striving to raise awareness about how using an e-cigarette can help smokers quit.
Due to the Coronavirus pandemic, this year the campaign will take a digital approach, offering online support that is easily accessible to everyone. VApril is not just for smokers who are looking to kick the habit, but also looks to support current vapers by giving them access to information, support and advice so they can get the most out of their e-cigarette and maintain a successful stop smoking attempt.
Facts not fiction
One of the biggest problems facing the vaping industry is the widespread misinformation about e-cigarettes. research shows that up to half of current smokers hold incorrect views on the relative risks of vaping in comparison to smoking. For many this has prevented them from trying an e-cigarette and commencing their stop smoking journey.
UKVIA hope to tackle this misinformation by offering a wide range of information on the different types of e-cigarettes and e-liquids, how to use them, and how they can help aid a successful quit attempt. Their website offers a range of resources from expert advice, FAQ's and help finding local vaping retailers.
Their facts not fiction campaign aims to combat the many myths that surround vaping, with the hope of changing people's perceptions. Public Health England have found e-cigarettes to be 95% less harmful than smoking, and the health benefits of giving up combustible cigarettes can be seen within just a few weeks.
In 2019, the National Institute for Health Research and Cancer Research UK, found that in stop smoking services, e-cigarettes are twice as effective at helping smokers with a successful quit attempt, compared with other nicotine replacement therapies (NRTs). Additionally, surveys have found that 68% of vapers never thought they would be able to give up smoking until e-cigarettes came along.
Make the switch
Evapo are one of the founding members of UKVIA, and every year we help support the VApril campaign both through our retail stores and our digital platforms. Each Evapo store, along with our online Customer Service Hub, is home to a NCSCT qualified Stop smoking practitioner, so we can offer informed advice and recommendations to vapers at every stage of their stop smoking journey.
If you're considering getting an e-cigarette to help you along with your stop smoking journey, these two starter kits are a great place to start;
Innokin Sceptre Switch Kit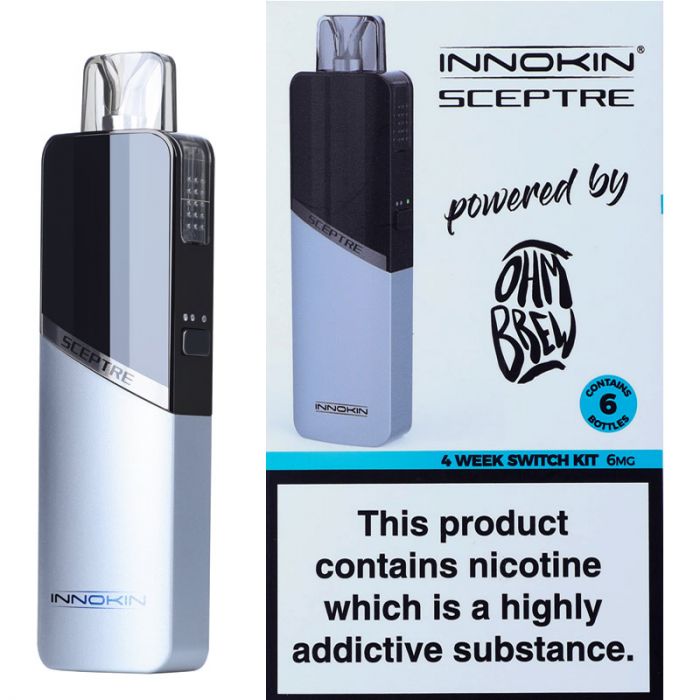 The Switch Kit has been curated to include everything you need to get you through your first four weeks of vaping.
Available in 3 different strength options, you can choose the nicotine content that will best suit your needs, and experiment with the six bottles of Ohm Brew e-liquids to find what flavour and formula you like best.
The Sceptre kit is an incredibly user-friendly and intuitive device, with a rechargeable built-in battery that makes sure it is ready whenever you need it.
The kit comes with multiple 1.2ohm coils, perfect for new vapers, with a flavourful and smooth draw that well replicates the feel of a cigarette.
JUUL Starter Kit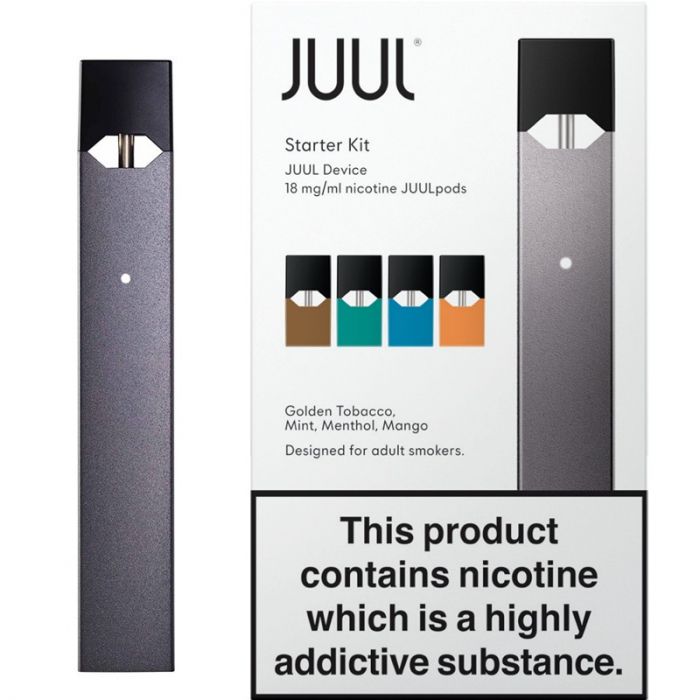 If you are looking for a straight-forward device that is discreet and easy to use, the JUUL is a perfect place to start.
It's small size makes it easy to carry with you for whenever a nicotine craving strikes, and the magnetic charging dock can be plugged into a laptop for easy charging on the go.
The pod system design means this device takes JUULpods, prefilled with nic salt e-liquid, and easy to pop in and out as soon as it needs changing, with no mess and no fuss.
The starter kit comes with 4 of the most popular JUULpod flavours, in an 18mg/ml nicotine strength. Choose from Golden Tobacco, Mint, Menthol and Mango, to find the perfect flavour for you.
To learn more about VApril and how an e-cigarette could help you kick the smoking habit, head over to VApril.org or explore our blog.