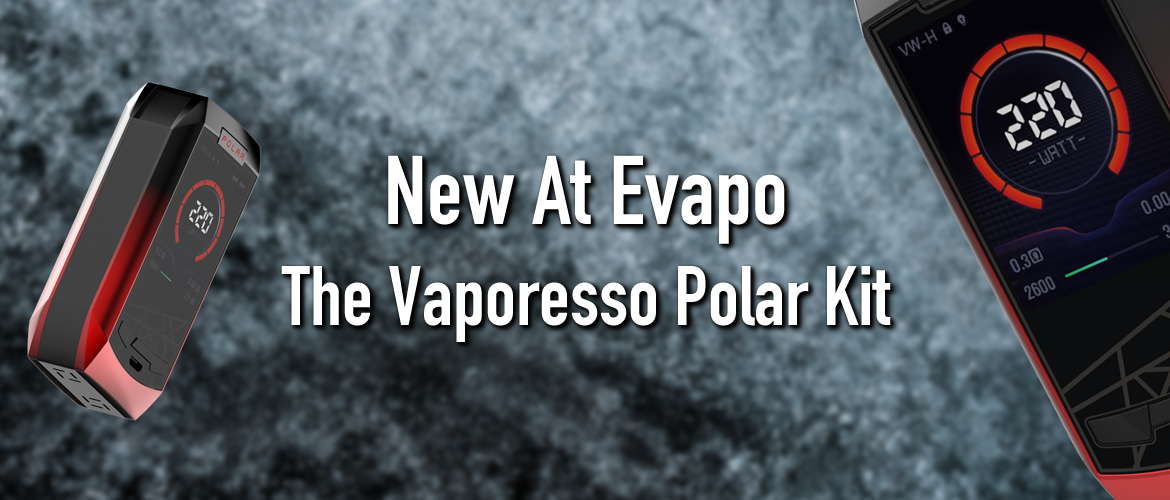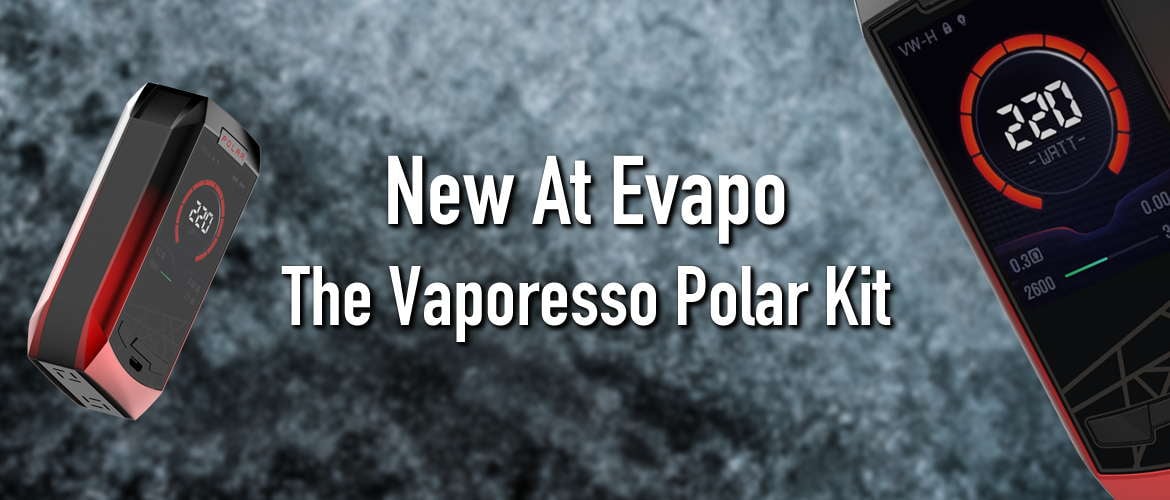 New At Evapo: The Vaporesso Polar Kit
If you are looking for a new advanced vaping kit, then look no further!
Evapo are now the proud stockists of the Vaporesso Polar kit with the Cascade Baby SE Sub-Ohm tank, a beautiful combination of craftsmanship and innovation.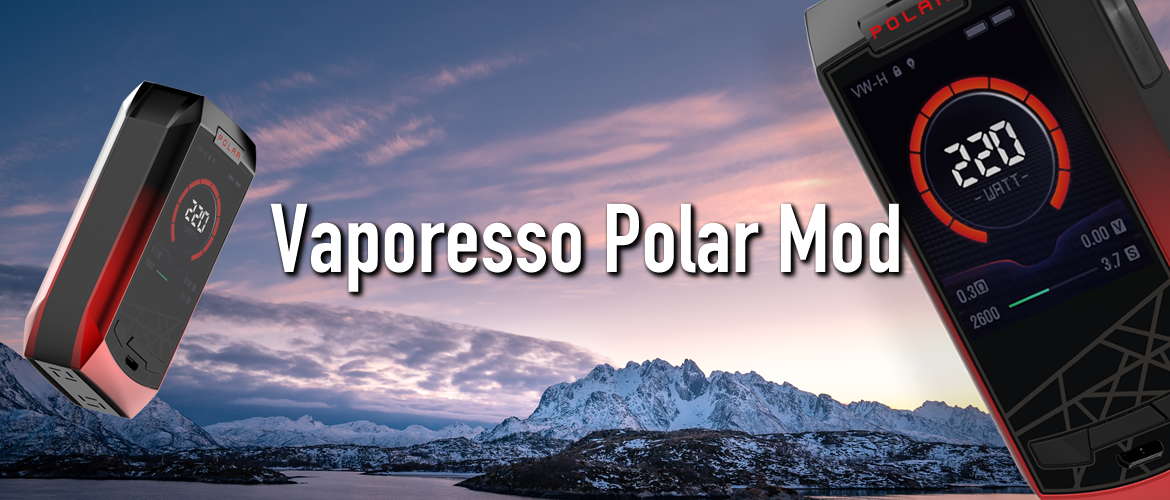 The Polar Mod
Not only is the Polar sleek and stylish, with a prismatic design and 2-inch colour display screen, but it is also highly functional and delivers a rich and enjoyable vapour from the first cloud, until the last.
With the fastest heat up speed thus far, at only 0.001 seconds, the insta-fire technology means there is no waiting around, and it can fire at a resistance as low as 0.03 Ohms.
The Polar is certainly not skimping on the power, with a wattage range from 5-220 watts, and the 2.5A quick charge function has the batteries recharged in as little as 1.5 hours.
Not only is the Vaporesso Polar kit a speed junkie's best friend, but it is also packed with safety functions to ensure that as fast as you are vaping, it is still done safely.
The OMNI board 4.0 chip contained in the device integrates 9 different built in safety features, including low resistance protection, overcharge prevention, pass through and short circuit prevention.
The OMNI board 4.0 chip ensures that not only is the Polar kit extremely user friendly, but it is an extremely diverse mod with a Super Player Mode that incorporates the broadest resistance range we stock, from 0.03 – 5 Ohms. This allows the mod to be used with whichever mainstream tank most suits the user.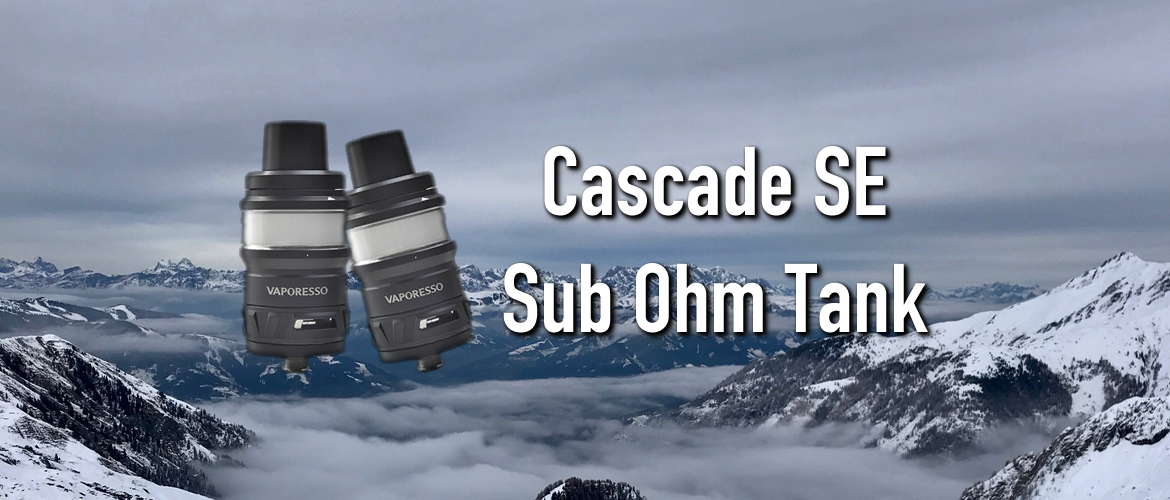 Cascade Baby SE Sub-Ohm Tank
The uniquely designed Cascade Baby SE Sub-Ohm tank utilises triangular airflow for a smooth and intense vapour, while the isolation structure separates the e-liquid chamber from the coil and allows it to feed through, maximising flavour and cloud density whilst minimising the potential for dry hits and extending the life of the coil.
To top it off, there are a whopping 7 different coils available to fit the tank, meaning there is bound to be a coil to suit every vaper.
These cover a wide and comprehensive wattage range, and there is even a mesh coil available to really amp up the flavour and get as much life out of the coil as possible.
If you are not yet familiar with mesh coils, why not check out our blog post 'What Are Mesh Coils?'
If you fancy taking a closer look at the Vaporesso Polar kit, then head over to your nearest Evapo Vape Shop or check out our website.