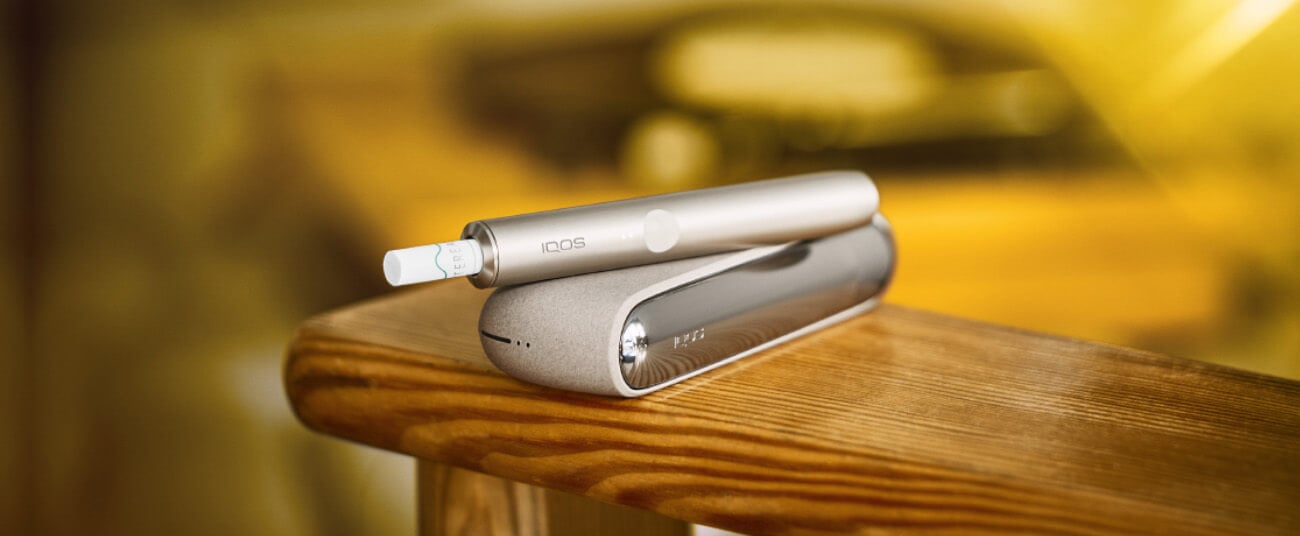 Heated tobacco devices are a popular alternative to smoking for those who are not quite ready to stop using tobacco. IQOS are one of the most popular manufacturers of smoke-free alternatives, so we're taking a closer look at the IQOS ILUMA range to help you choose which one would best suit you.
What are IQOS heated tobacco vapes?
IQOS were founded with the goal to help adult smokers move to a less harmful alternative, even if they are not yet ready to stop using tobacco. Their devices offer cigarette-like satisfaction and a real tobacco taste, with an average of 95% less of the nine harmful chemicals compared to regular cigarettes, which are recommended for a reduction in smoking by the World Health Organization. Although heat-not-burn tobacco devices are not risk free, they do offer a reduced risk alternative which may help users in quitting smoking.
Their heat-not-burn devices work by heating tobacco instead of burning it, using next level heated tobacco technology, to deliver an authentic tobacco taste without any smoke. They offer a less harmful alternative to continuing to smoke cigarettes, while still helping you manage your nicotine cravings.
Because they do not create any smoke there is less smell, and you will not need to worry about the smell of smoke lingering in your clothes or on your hands.
IQOS heated tobacco devices use tobacco sticks to create a vapour, which are similar in appearance to regular cigarettes but have a different composition to create a dense and satisfying vapour.
Their state-of-the-art heated tobacco systems are the result of more than 400 scientists dedicated work, and incorporate next level induction technology with expert craftsmanship.
Are IQOS heated tobacco devices right for me?
If you're looking for a less harmful alternative to cigarettes with a real tobacco taste, the IQOS heated tobacco products may be just the thing for you.
Although e-cigarettes are a popular alternative which replicate the feel of smoking cigarettes, they will not necessarily be the right option for everyone. Heated tobacco products use real tobacco which means they can offer an authentic flavour, and the experience of using these devices is extremely similar to that of smoking, making them a great alternative if you are not quite ready to give up tobacco altogether.
Research from IQOS suggests that the average smoker who makes the switch exclusively to using an IQOS heated tobacco device could save up to £3,000 per year, as a pack of TEREA tobacco sticks costs less than half the average price of a pack of 20 cigarettes.
Which IQOS ILUMA is right for me?
The IQOS ILUMA range includes two devices; the ILUMA and the ILUMA ONE. Let's take a closer look at each device to help you choose which one will best suit your needs.
IQOS ILUMA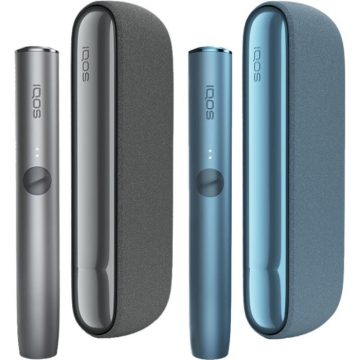 The IQOS ILUMA has the same ergonomic and iconic IQOS design as previous models, but with new technology and features that elevates the experience to the next level.
The bladeless technology means you not only get a dense and satisfying vapour with an improved draw, but the tobacco stick is not pierced so the device stays clean, and there is no ash or tobacco residue making it incredibly easy to maintain. Plus, the SMARTCORE INDUCTION SYSTEM™ features an innovative induction coil which activates the heating element inside the tobacco stick so you can unlock the taste of your chosen tobacco blend with improved taste consistency.
The ILUMA comes with a handy pocket charger which can recharge the device up to 20 times, so you can rest assured that your device will always be ready to go when you need it, and making it ideal for when you are out and about.
The ILUMA is compatible with the TEREA range of tobacco sticks, and is designed for easy insertion and extraction. This device is a great option if you are regularly out of the house all day and need a device that can keep up with you, as the pocket charger can keep the battery full and ready to go whenever you need it.
Take a look at the video below to learn more about the IQOS ILUMA.
IQOS ILUMA ONE
The IQOS ILUMA ONE delivers a next level vaping experience in an affordable way, with a practical all-in-one design that requires no cleaning.
The device utilises the same SMARTCORE INDUCTION SYSTEM™ technology as the ILUMA device, for a clean and enhanced tobacco flavour. However, the ILUMA ONE does not come with the pocket charger, making it a more affordable way to make the switch from smoking to heated tobacco products.
The ILUMA ONE offers up to 20 consecutive uses on a single charge, equivalent to a whole pack of TEREA tobacco sticks, which is plenty to get you through the day. The device charges in just 90 minutes using the USB charger cable, so it is easy and convenient to recharge whenever needed.
This device is perfect if you are looking for a budget-friendly heated tobacco product that can help you move away from regular cigarettes.
Take a look at our video below on the IQOS ILUMA ONE to find out more.
TEREA tobacco sticks
Both the ILUMA and the ILUMA ONE are compatible only with the TEREA tobacco sticks, and cannot be used with any other tobacco sticks.
TEREA tobacco sticks are available in a choice of eight tobacco blends, to help you find the one most suited to your tastes. So, whether you prefer a rich, toasted tobacco blend, a blend with nutty aroma notes, or something with a fruity or menthol finish, there are options to suit all different flavour preferences.
The TEREA range are made exclusively for use with the ILUMA range of heated tobacco devices, and contain an innovative heated element which words in tandem with the devices conduction coil to create a smooth and satisfying vapour without any mess.
Each TEREA tobacco stick offers a duration similar to one traditional cigarette – 14 puffs or up to 6 minutes, whichever comes first, and they come in packs of 20 sticks so it is easy to match your usage up with your previous smoking habits.
You can shop the full range of IQOS range online or in your local Evapo store, where a member of our team will be happy to help you if you are still unsure which device would be right for you.
This product is not risk-free and provides nicotine, which is addictive. Only for use by adults.