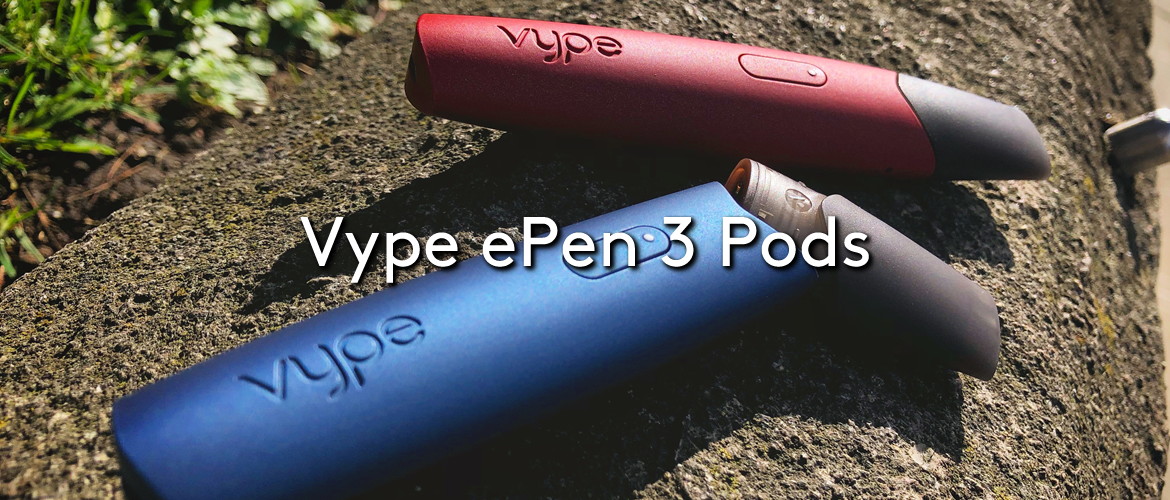 Vype ePen 3 Pods
Having recently reviewed the Vype ePen 3 we wanted to go into a little more detail about the Vype ePen 3 pods and the different flavours and options available.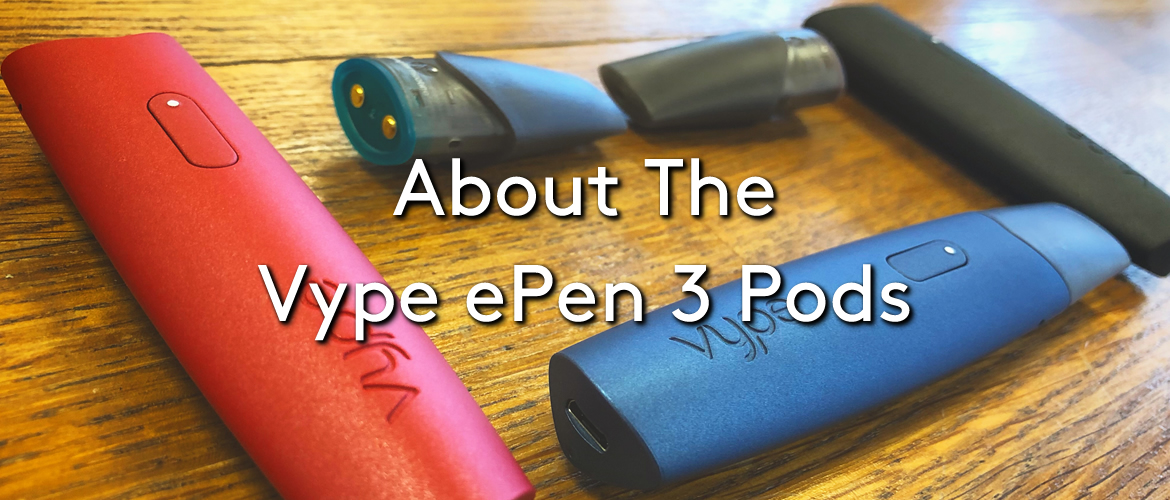 About the Pods
When you buy the Vype ePen 3 starter kit it comes complete with two Vype pods, one golden tobacco and one crisp mint, both in an 18mg strength.
These are ideal for those looking to give up smoking, but once these two pods have been depleted there are a wider range of flavours and strengths available so the user can experiment with different flavours and nicotine strengths, and even give nic salt e-liquids a go!
The refill pods come in packs of two, with each pod containing approximately 200 puffs.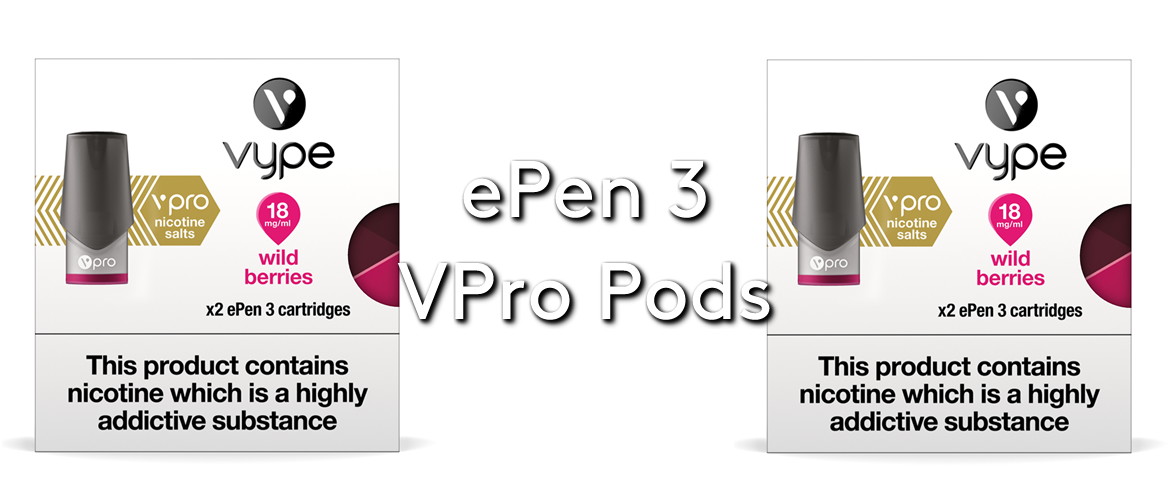 ePen 3 vPro Pods
The vPro range is a recent addition to the Vype pods range, and are made using nic salt e-liquids.
Nic salts are the same form of nicotine which is found naturally occurring in the tobacco plant, and are absorbed quickly into the bloodstream so users will feel satisfied quicker than with standard freebase nicotine.
They are also a much smoother vape, so those who would like a high nicotine strength without it feeling too harsh can enjoy the rich flavour of the vPro flavours without too much of a throat hit.
The vPro pods are available at Evapo at an 18mg strength, in the flavours Master Blend, a roasted tobacco flavour with notes of nuts and cream, or Wild Berries, a mix of wild berries with a smooth vanilla finish.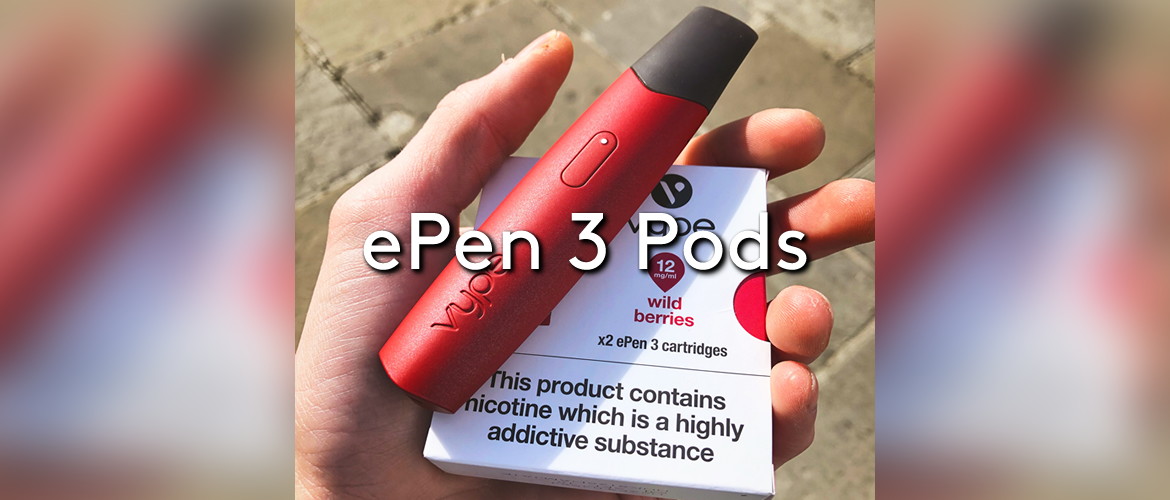 ePen 3 Pods
The following flavour ePen 3 pods are available at Evapo in 6mg, 12mg, and 18mg nicotine strength options:
Blended Tobacco – A smooth and rich toasted tobacco flavour.
Crisp Mint – A must for mint lovers, expertly crafted to deliver a mouthwatering minty hit.
Golden Tobacco – A light and golden tobacco with a rich and sweet caramel finish.
Wild Berries – A mix of wild berries with a smooth vanilla finish.
Dark Cherry – Deep and rich black cherries paired with the light notes of red fruits.
Fresh Apple – Crisp and juicy apples are perfectly complimented by fresh mint leaves.
Infused Vanilla – A deep and fragment mix of sweet vanilla and caramel.
If you are interested in trying the Vype ePen 3 or exploring the extended range of delicious pod flavours, pop into your local Evapo vape store or shop the full range on our website.