Vaptio Solo F1 Review
The Vaptio Solo F1 kit is a new addition to the Evapo product range, just in time to make the perfect Christmas present for yourself or a loved one.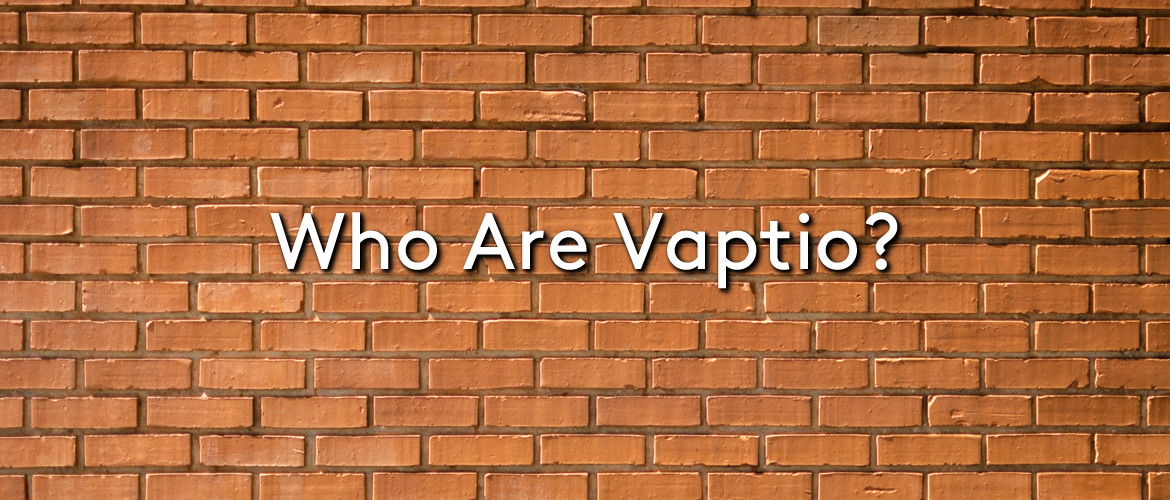 Who Are Vaptio?
Vaptio is dedicated to changing the vaping world by continuously bringing innovations and better options to users since its establishment in Seattle in 2014.
With a strong management team, cutting-edge technologies, and a creative product design team in Europe and USA, Vaptio is devoted to offering users with ultra-high quality vape gear.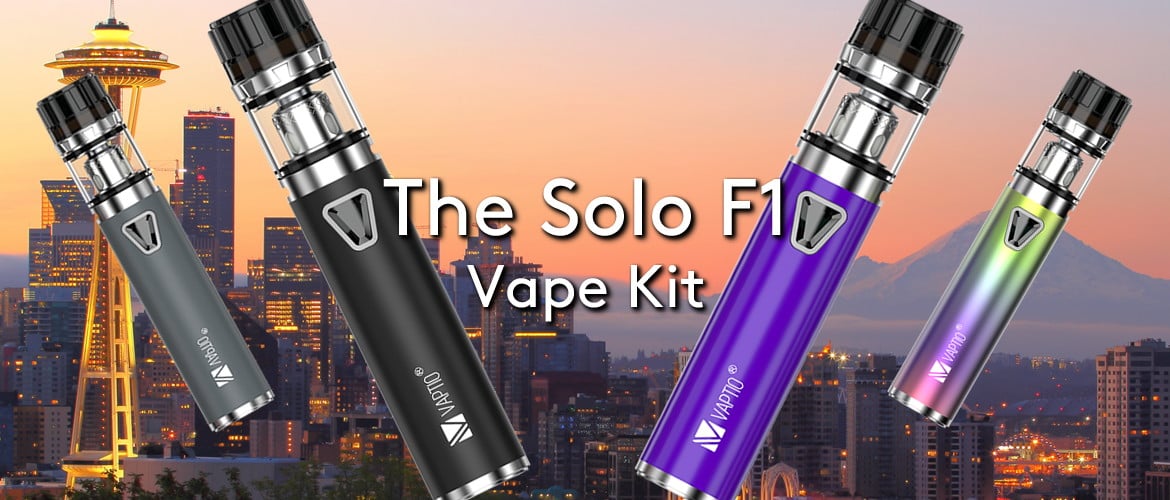 The Solo F1 Kit
The Solo F1 is a petite but powerful all in one device that is ideal for on the go vaping, and is the ultimate in hygienic e-cigarette solutions.
The Battery – The Vaptio Solo F1 comes with a built in 1650 mAh battery and an output of up to 50watts, surprisingly powerful considering its small size. This self-contained battery is easily charged with a micro USB cable in under an hour, ideal for busy bee's who are always on the go.
The F1 also has a handy battery indicator LED light surrounding the fire button, which will flash different colours depending on the remaining battery level. Once this indicator starts to flash red it is time to consider charging the device.
The Tank – The Solo F1 tank has the full 2ml capacity allowed in the UK, and the tank and airflow design combine to produce amazing flavour as well as big cloud production.
To protect the device from any dust or germs that could otherwise end up in the drip tip or even in the coil, the device comes with a strong magnetic cap that secures over the top of the drip tip when the device is not in use.
This is fantastic for people who often keep their device in a bag or pocket, or those whose job can involve dust and dirt. This cap has its own vent design so that if needed the user can even vape without removing the cap.
There is a strong magnetic base at the bottom of the battery where the cap can be securely attached to avoid it being lost when the device is in use.
The Coils – The Solo F1 has a universal base which is designed to be compatible with various other coils from other brands, meaning that in a pinch it should always be possible to find a vape shop which stocks a coil that will fit the device.
Inside the box you will get two of the Frogman-X2 0.25 ohm coils, providing phenomenal flavour and cloud production.
If you are interesting in finding out more about the Vaptio Solo F1 kit pop in to your local Evapo shop and speak to an Evapo colleague or shop our full product range on our online vape store.