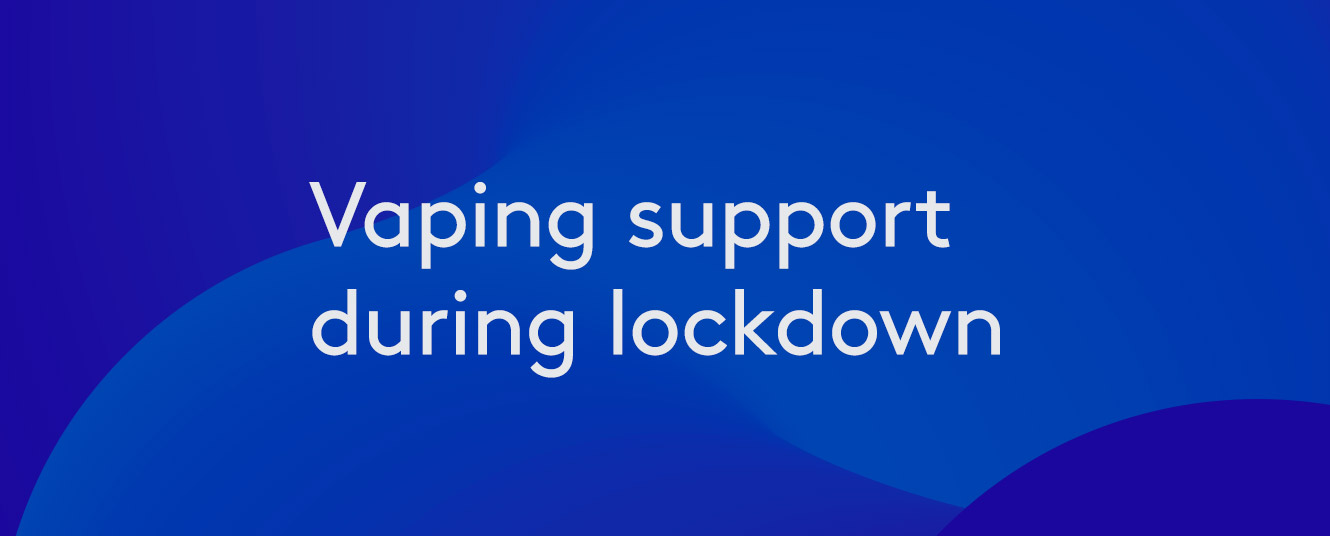 In line with government guidance all shops are temporarily closed other than for the collection of pre-paid Call & Collect orders from selected stores.
There are lots of ways you can still order your usual vaping supplies and maintain a successful vaping journey.
Shop online
You will still be able to order all of your e-liquids, coils, CBD and other vaping items from our online vape store for convenient home delivery. We offer delivery throughout the UK, with a number of delivery options and same day despatch on orders placed before 3pm Monday – Friday.
Choose a delivery option to suit your needs, with free Royal Mail First Class delivery on orders over £20, Next Working Day delivery for £4.99, or Saturday delivery for £9.99. You can find more information on our delivery options at our Dispatch & Delivery page.
Royal Mail and other courier services have been working tirelessly to ensure they maintain their excellent delivery services, but due to the lockdown there will likely be excess pressure on these services as online orders increase. Due to this there may be some minor delays to our usual delivery times depending on delays in your local area.
Call & Collect
Most Evapo shops are offering a Call & Collect service, allowing local customers to call the store to order and pay in advance, with their order ready to collect in an hour.
The Call & Collect service will be available between 10am – 4pm on Mondays, Tuesdays and from Thursday through to Saturday unless indicated below.
Basildon - 07388 379 756
Basingstoke - 07393 019 474 (11am to 3pm)
Birmingham - 07407 103 889
Bournemouth - 07553 574 776 (Mon, Thu & Sat only). Also Tuesday and Friday from 19th Jan
Crawley - 07392 868 681 (11am to 3pm)
Croydon - 07741 146 968 (11am to 3pm)
Eastbourne - 07388 995 053
Gloucester - 07787 313 259 (11am to 3pm)
Guildford - 07342 994 134
Hastings - 07468 476 454
High Wycombe - 07388 997 036
Kingston - 07393 018 054
London - Islington - 07392 311 938 (10 am to 5pm, Mon - Sat)
London - Portobello Road - 07770 170 710 (10am to 5pm Mon - Fri & 10am to 2pm Sat & Sun)
Maidstone - 07387 140 543
Poole - 07425 456 904 (Tue & Fri only) to 15th January 2021
Reading - 07881 016 165
Redhill - 07393 140 835
Sutton - 07741 626 328
Uxbridge - 07393 016 144 (Mondays and Thursday to Saturday)
Orders must be placed one hour before closing for same day collection with all orders available to collect within an hour after being placed.
Payment for Call & Collect orders must be taken over the phone in advance, and can be paid via Debit or Credit card, excluding American Express, and cannot be paid through PayPal. We cannot currently offer CBD sales through this service.
This service will be conducted in accordance with Government guidelines, and we will be prioritising the safety of our colleagues and customers. Upon arriving to collect your order, a member of our team will come outside to hand you the order, and will be taking a number of precautions including wearing a face covering and regularly sanitising hands and work stations.
We ask that you wear a face covering to collect your order, and maintain social distancing where possible.
Phone ordering
If you need a little help placing your online order you can now call our customer service team on 020 3962 0965 to place your order over the phone.
We cannot currently take orders for CBD products over the phone, and payment will need to be made via a credit or debit card, excluding American Express, and cannot be paid through PayPal.
Vape shops
Our stores in Ashford, Bedford, Bristol, Bromley, Cardiff, Chelmsford, Dartford, Horsham, London (Denman Street, Piccadilly Circus), London (Hammersmith), Portsmouth, Southampton, Southend and Thanet (Westwood Cross) are temporarily closed. Our Gibraltar store is closed but you can arrange same day local delivery using the Rock Hero app.
Customer service
Our customer service team will continue to support you Monday – Friday from 9am – 5:30pm. You can contact us for advice, support or any enquiries by calling 020 3962 0965, emailing info@evapo.co.uk, through the handy live chat feature on our website, or through our social media channels.