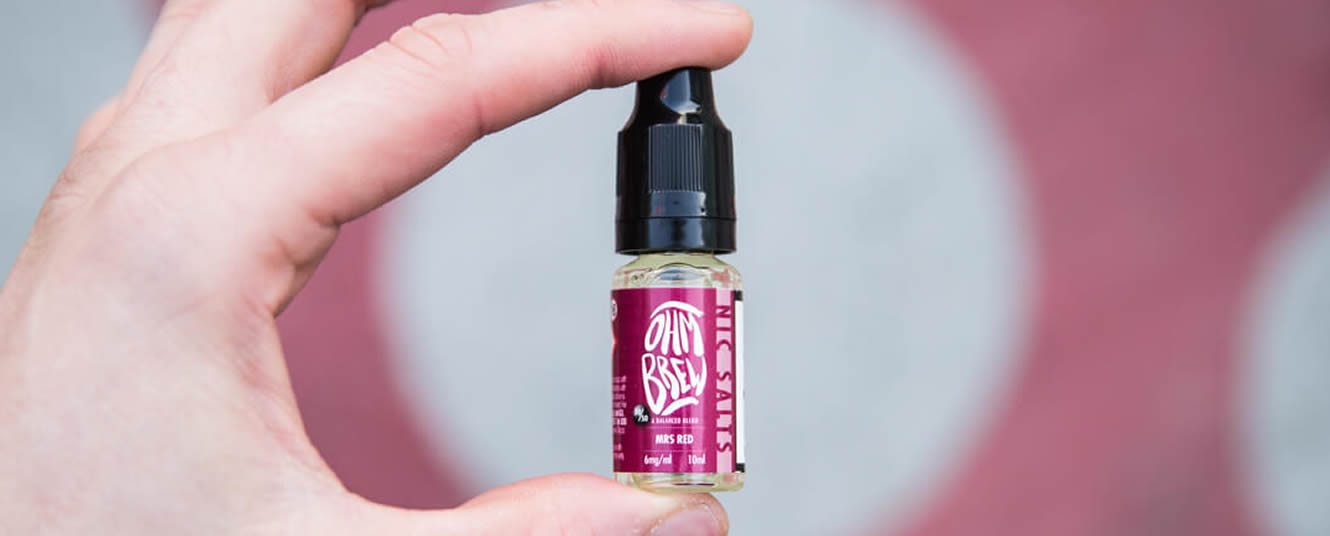 Nic salt e-liquids are becoming more and more popular, but what are the benefits of using nic salts over freebase?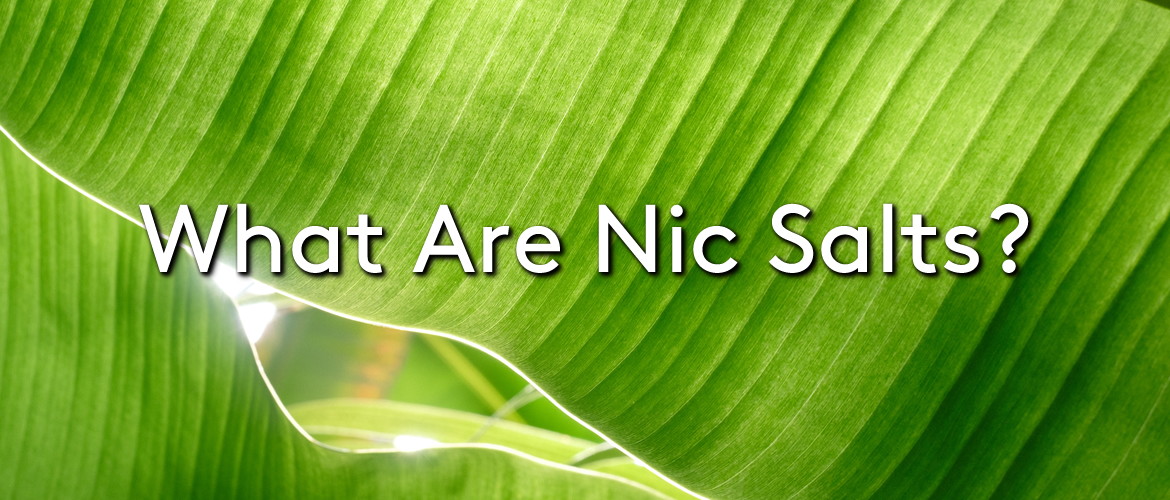 What Are Nic Salts?
Nic salts are a form of nicotine that closely resembles the way nicotine forms naturally in the tobacco leaf.
Where traditional e-liquids use a liquid, freebase nicotine which is an alkaline, nic salts are acidic in nature.
There are many benefits to using a nic salt e-liquid, especially if you are new to vaping and using an e-cigarette as a tool to help you stop smoking.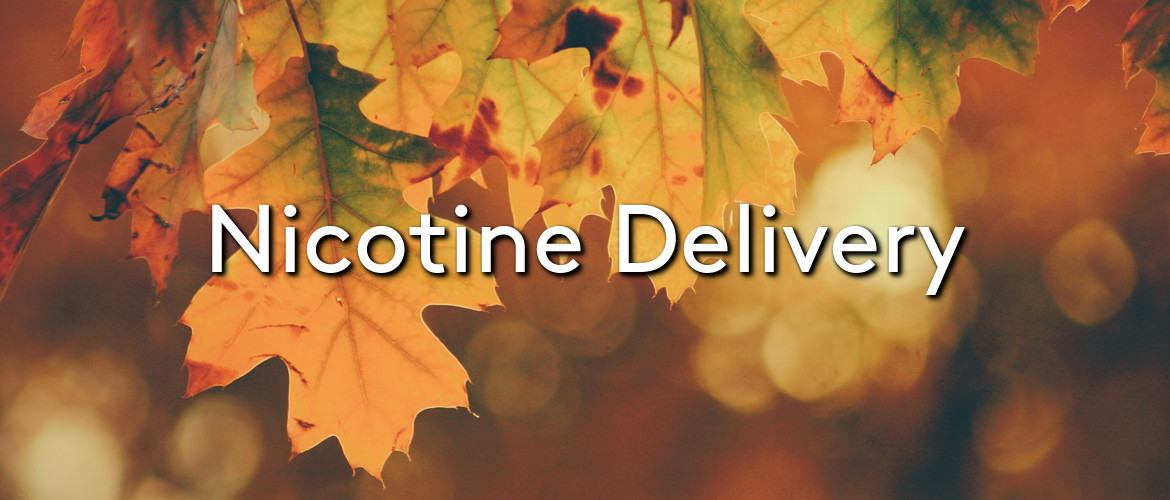 Nicotine Delivery
Nic salts enter the blood system much faster than traditional freebase nicotine, typically within 7-10 seconds of inhaling; this means that the effects of the nicotine are felt much faster, and therefore nicotine cravings are satisfied quicker.
This will often mean that users do not need to use their device as long or as often as they would with a freebase e-liquid in order to feel satisfied.
This in turn could mean that a bottle of nic salt e-liquid will last the user longer than its freebase counterpart.
A Smoother Vape
Due to its acidic nature, nic salt e-liquids make for a lovely, smooth vape. Freebase e-liquids, on the other hand, in high strengths like 12mg and 18mg can feel quite harsh on the throat, some people enjoy the 'throat hit', and so a traditional e-liquid is well suited to their vaping needs.
However, for those vapers who are looking for a high strength e-liquid that provides a more comfortable vape with less of a throat hit, nic salt e-liquids fit the bill nicely.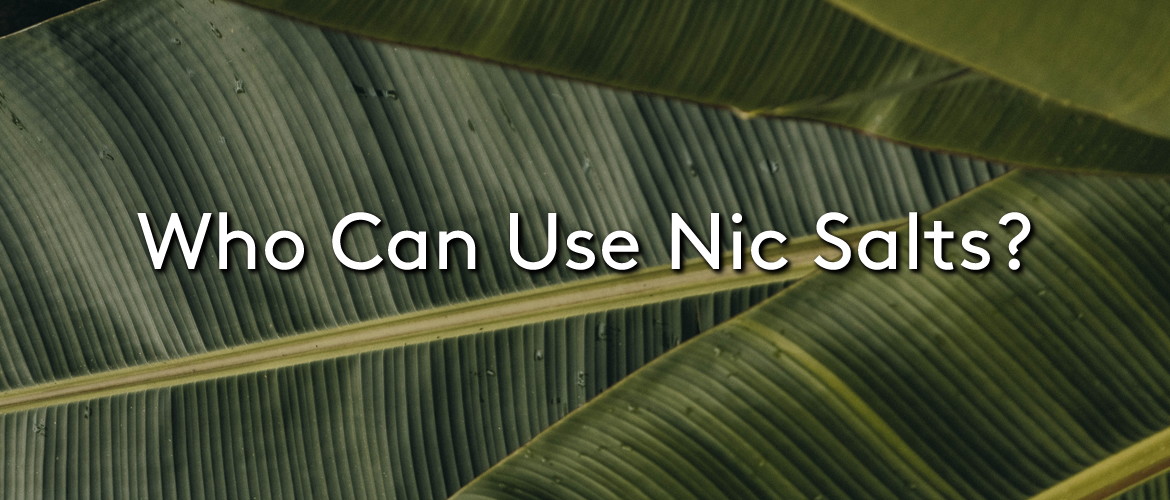 Who Can Use Nic Salts?
Nic salt e-liquids can be used by anyone!
New vapers could find that the fast nicotine delivery is ideal to help them give up smoking, when combined with a starter kit or pod system, they can feel very similar to smoking which is ideal to help the user give up cigarettes. Many of the pre-filled pod systems on the market favour nic salt e-liquids, such as the JUUL.
Existing e-cigarette users who enjoy a smooth vaping experience may find switching from freebase nicotine to nic salts is a more satisfying and comfortable way to vape.
Ranges such as Ohm Brew 50/50 offer an array of 36 different flavours, and the range is ever growing! These are available in 3mg, 6mg, 12mg & 18mg, meaning there is a flavour and strength to suit every taste.
Those vapers who prefer a high VG e-liquid don't need to miss out on the fun either! High VG e-liquids brought in shortfill bottles do not contain nicotine, but they allow for the addition of a nicotine shot. There are nic shots, like Ohm Brews Salts nic shot, which are made using nic salts.
High VG liquids tend to be smoother than their 50/50 or high PG counterparts, so adding a nic salt nic shot is ideal for maintaining a super smooth and comfortable vape.
If you would like to try any of the nic salt options mentioned in this post, pop in to your local Evapo store and speak to a member of staff. You can also shop the full range on our online vape store. For more informative content, check out our blog.