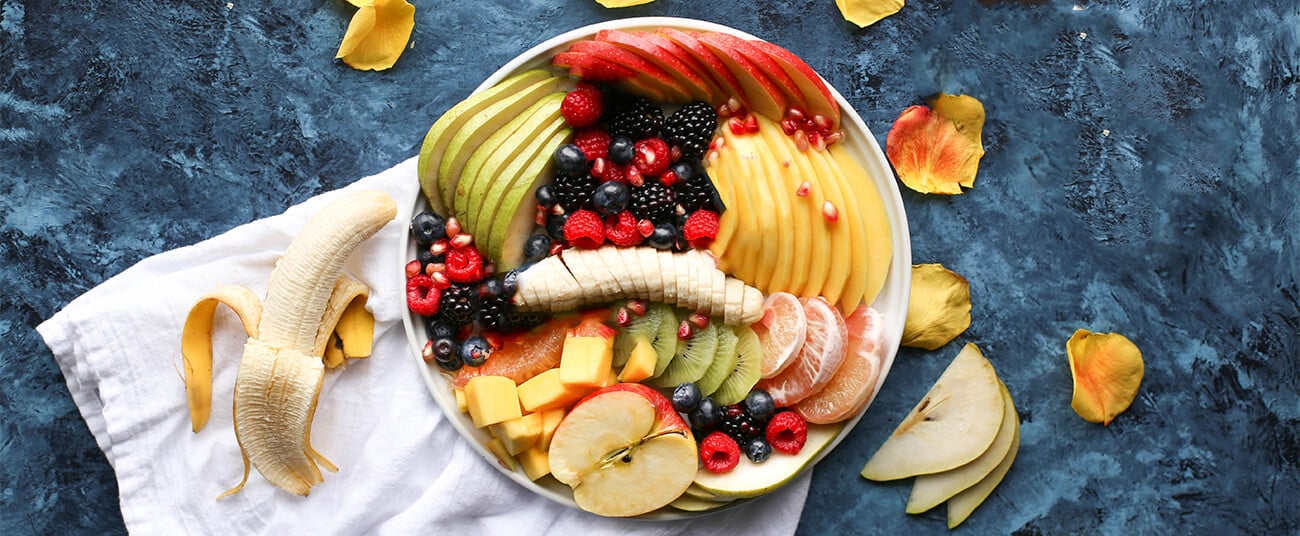 As we head into the warmer months it's nice to change up your e-liquids for some light, refreshing and fruity options to really get into the summer mood. We're taking inspiration from one of our favourite summer time treats, the humble fruit cocktail.
Create your own flavour
When it comes to fruit flavours the combinations are truly endless. Shall we let you into a little secret? It's really easy to create your own flavour combinations with short fill e-liquids by adding a 10 ml 18 mg/ml e-liquid instead of a standard nicotine shot.
I have put together some of my favourite combinations based on delicious fruit cocktail flavours, to give you some inspiration on where to start with tailoring your own e-liquid flavours.
Pineapple & cherry
Lets start it off with something simple but absolutely mouth-watering! Personally, my favourite part of a fruit cocktail is the much coveted cherries, so I had to have a flavour in here that brought that tasty pop of cherry in the mix.
Ohm Brew Badass Blends' punchy pineapple combines fresh pineapple with a hint of citrus, that makes for a really light and quintessentially summery taste. Elevate the flavour by adding a 10 ml 18 mg/ml Ohm Brew cherry candy to bring in not only the cherry flavour but that hint of sweetness like the yummy syrup on a perfect fruit cocktail.
Pear, peach & elderflower
For a really mellow all day vape try combining a Wild Roots pressed pear 100 ml short fill with two 10 ml bottles of 18 mg/ml Ohm Brew 50/50 juicy peach.
Pressed pear blends perfectly ripe pears with crisp pink lady apples, and just a hint of elderflower. Juicy peach takes this to the next level by adding the delicious nectar of fresh peaches.
Strawberry, cherry & ice cream wafer
If you've got a sweet tooth, make your fruit cocktail into a full on desert by mixing Ohm Brew's whippy wafer short fill with an 18 mg/ml Slush Brew Salts red mix.
Whippy wafer combines a smooth and traditional vanilla ice cream with a crisp and sweet wafer flavour, which pairs absolutely perfectly with the fresh strawberry and cherry flavour of Slush Brew's red mix.
Melon, mango, grapefruit, orange & lemon
For a little bit of a kick mix Ohm Brew Badass Blends' freaky fruits 50 ml short fill with a 10 ml bottle of Ohm Brew 50/50 Mr Pink.
Freaky fruits features the heavenly pairing of juicy melon and smooth mango. Ohm Brew's Mr Pink is a citrus fuelled mix of grapefruit, orange, and lemon that compliments freaky fruits so nicely, for the perfect combination of sweet and tart.
Kiwi, watermelon, pomegranate, Passion fruit & mango
If you're looking to jam as many different fruit flavours into to your e-liquid as possible, we really recommend this exotic combination.
Flavour Lab's kiwi watermelon pomegranate is already positively bursting with flavour, but mixing in a 10 ml bottle of Ohm Brew's passion fruit and mango lets you add an exotic fruit spin and cram so many complimentary flavours into each and every puff.
Grape, melon, strawberry, pineapple & mango ice cream
This combination lets you get the best of both worlds, with tonnes of fresh fruit flavour with a sweet and refreshing ice cream finish.
Mix one Flavour Lab grape melon strawberry 50 ml short fill with a bottle of 18 mg/ml Ohm Brew pineapple and mango ice cream for an absolute flavour sensation that you'll not want to put down!
Strawberry & vanilla ice cream
Honestly, is there a better combination than strawberries and ice cream?
For a traditional combination try mixing a bottle of Legends sun ripened strawberries, which offers an incredibly authentic strawberry flavour that just screams summer vibes, with a bottle of Ohm Brew's vanilla bean ice cream.
We hope this gives you some inspiration to get a bit adventurous and start curating your own flavour combinations. Take a look at our wide range of e-liquids and try your hand at being a mixologist to find your perfect flavour, unique to you!