Presenting Vype
Here at Evapo we are excited to introduce Vype to our extensive range of vaping products sold both in store and online. At Evapo we pride ourselves on our range of devices and e-liquids which cater to all levels of vapers, from starters to advanced vapers. The Vype ePen 3 will be making a great addition to our starter kit range, helping us find the perfect device for each and every one of our customers.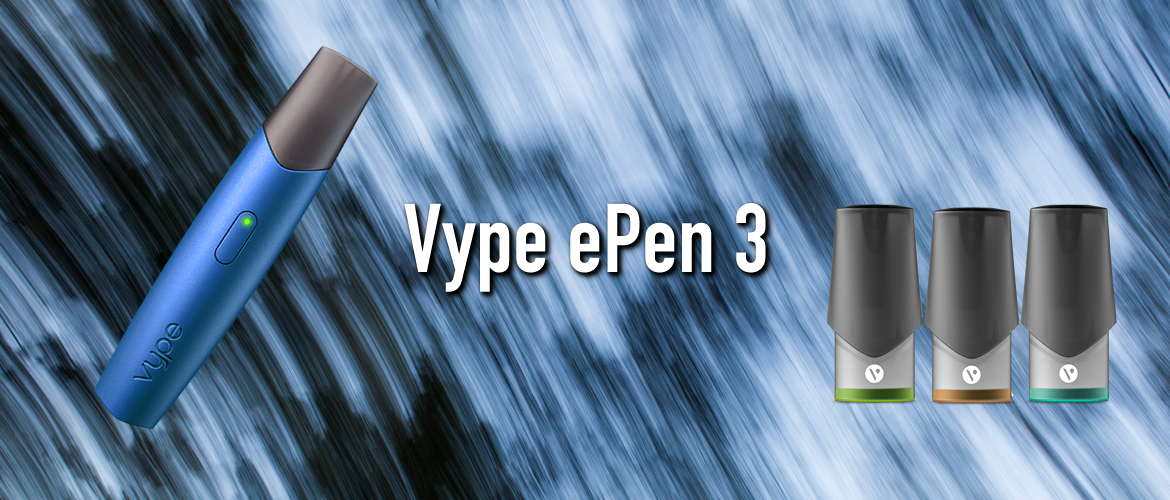 Vype ePen 3
Vype have been creating great vape products since 2013, with a fantastic team of scientists heading up the research that helps them create innovative and user-friendly devices to help the user quit smoking in an effective manner.
The Vype ePen 3 is a simple pre filled pod system style of device that packs quite the punch! This kit is ideal for those who are looking for a device to help them give up smoking, as the easy to use design and straight forward click in pods make vaping as effortless and accessible as possible.
The Design
The ePen 3 boasts a sleek a sophisticated design that is discreet enough to be easily stored in a pocket or bag when not in use. The range of 5 different colour ways offers a look to appeal to all different users; available in black, blue, red, silver and gold.
The Battery
Despite its small size, the ePen 3 offers a surprisingly powerful battery that allows all day use and charges in only 2 hours.
The Vapour
The device delivers a full and satisfying pull with a rich and intense vapour, with the perfect amount of cloud production, enough to feel comfortable and familiar to the ex-smoker without creating huge clouds of attention drawing vapour that could be inconvenient.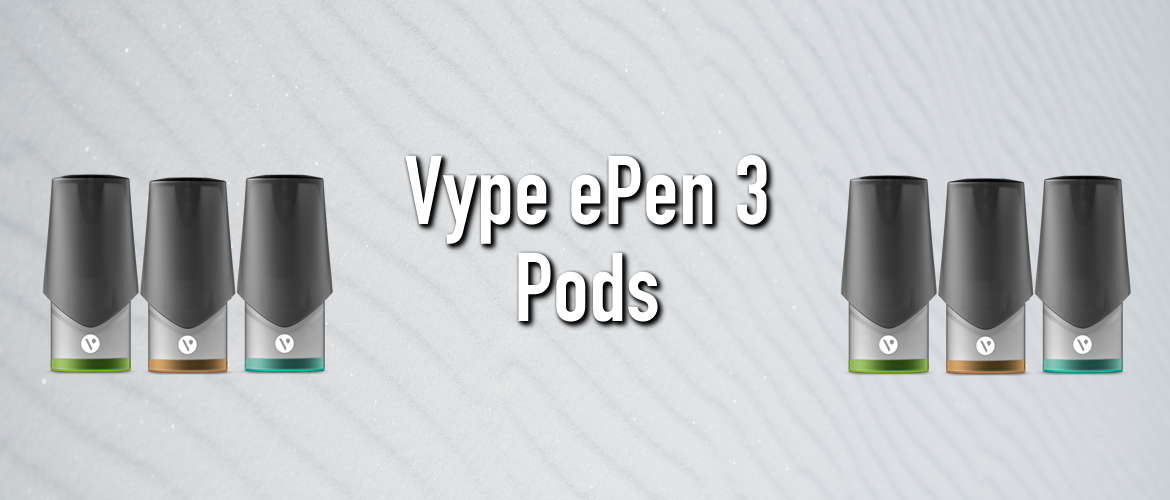 Vype ePen 3 Pods
One of the reasons that this kit will suit such a wide range of users is the wide variety of pods available for use with the device. When you purchase a Vype ePen 3 starter kit you will receive two pods in the box.
These pods easily click in and out of the device, without the worry of coil changing or messy e-liquids. Pre filled pods give the user the luxury of simply using a pod until it is empty, then disposing of the spent pod and clicking in a fresh one with no fuss or fiddling about.
This also means that, so long as the pod is changed promptly when finished, the user never has to experience the unpleasant taste of a burnt coil.
The device comes with both a Blended Tobacco flavour pod and a Crisp Mint flavour pod, however there are many other flavours available in pods designed specifically for this device. Each pod contains an e-liquid of 18mg strength, to satisfy any cravings the user might experience whilst giving up smoking.
The full range of flavour pods include: Blended Tobacco, Crisp Mint, Dark Cherry, Fresh Apple, Golden Tobacco, Infused Vanilla & Wild Berries.
If you are thinking about quitting smoking, and suspect that the Vype ePen 3 might be the perfect device to help you on your journey to a smoke free lifestyle then why not pop in to your local Evapo store or check out the full range on our website.