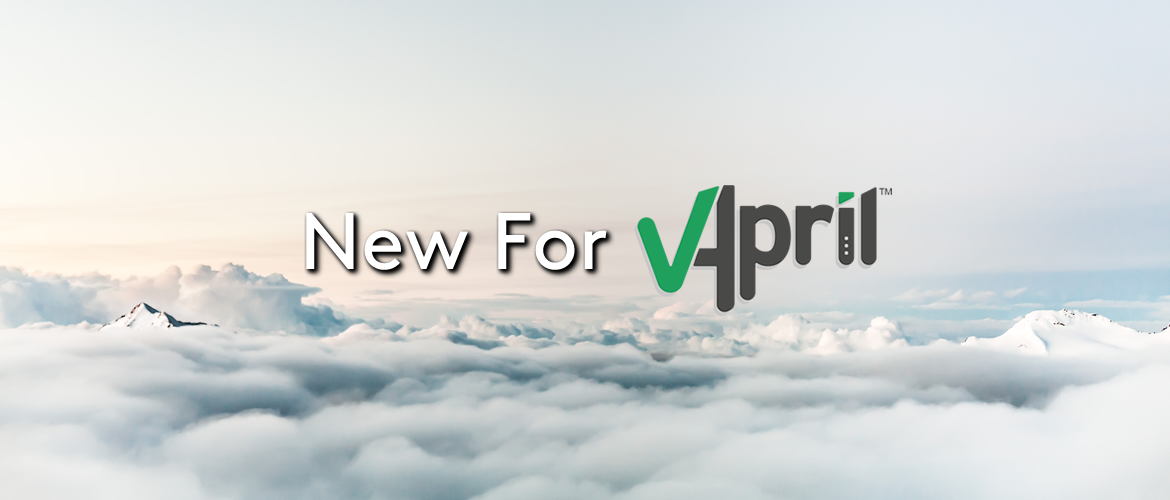 New for VApril
Vaping awareness month commences on April 1st and we have some exciting new stock coming into our stores and on our online vape store for our customers new and old, including nic salts and shortfills.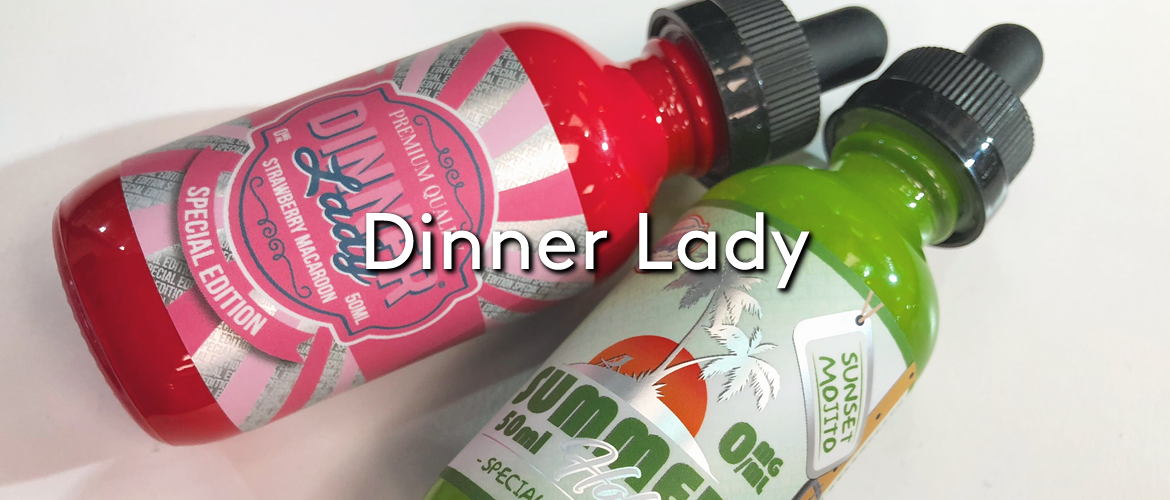 Dinner Lady
Strawberry Macaroon – A freshly baked sweet and delicate macaroon treat, with tangy strawberry jam and a creamy finish.
Sunset Mojito – Be whisked away to a tropical location with this mouth-watering mix of lemon and lime with a twist of mint.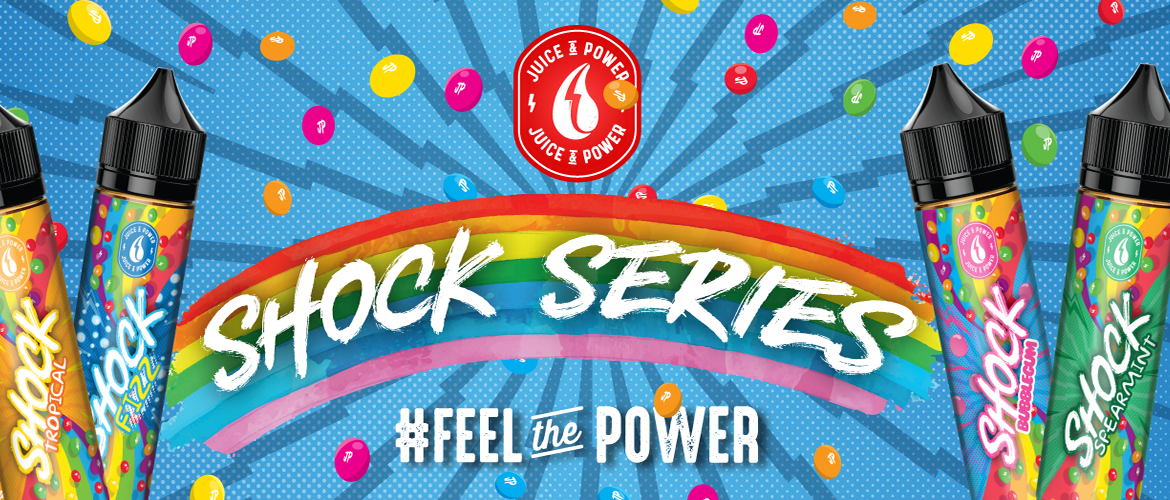 Juice N Power
These fantastic fruity flavours are available in 50ml shortfill bottles with room to add a nic shot, or in 10ml 20mg nic salt e-liquids so there is Juice N Power option for both new vapers and advanced vapers.
Shock Rainbow Sweets – Experience a true taste sensation bursting with flavour.
Shock Fizz – Get your taste buds tingling with this fizzy concoction.
Shock Tropical – An exotic blend of tropical fruits to tantalise your senses.
Shock Spearmint – A refreshingly minty vape with notes of sweet candy.
Shock Bubblegum – You'll be shocked by how tasty this fruity strawberry and banana bubblegum juice is!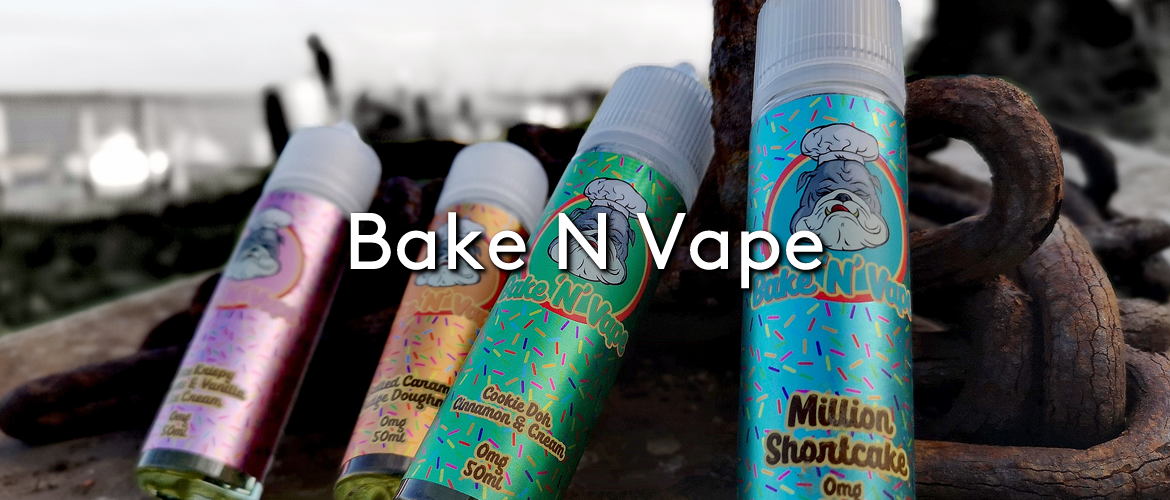 Bake 'N' Vape
Bake 'N' Vape offer a comprehensive range of delicious dessert flavours, perfect for those vapers with a sweet tooth. These can be purchased in 10ml 20mg nic salt e-liquids, or 50ml high VG shortfills.
Rice Krispy Treats & Vanilla Ice Cream – Rice krispies and marshmallow treats, topped with scoops of creamy vanilla pod ice cream.
Salted Caramel Fudge Doughnut – A freshly baked doughnut straight out of the oven, injected with a rich, creamy salted caramel fudge filling.
Million Shortcake – A buttery, biscuity shortbread, topped with gooey caramel and finished off with a generous helping of chocolate!
Cookie Doh Cinnamon & Cream – Sticky, moreish cookie dough topped with a sprinkle of cinnamon and lashings of sweet cream.
Coilade
If you are partial to the odd jelly bean, the new Coilade range is right up your alley. These high VG 0mg 50ml shortfills have enough room to add a nic shot, and encompass the full spectrum of jellybean goodness.
Vim2o Jellybean – If you love the taste of the fizzy drink, then you will love this Vim20 vape. This delightful treat is filled with all the goodness of the drink with a slight twist of jelly mixture infused in too. Enough to put a smile on any face.
Rainbow Jellybean – Coilade intricately blends a spectacular spectrum of reminiscent and flavourful jelly beans to deliver this psychedelic concoction. The sheer beauty of the aesthetics compliments the splendor and taste as the vape goes on getting more and more magnificent.
Raspberry Jellybean – Refreshing raspberry jelly beans are irrefutably delicious. Relive your childhood memories as each inhale overwhelms your palate with an ultimate explosion of sweet aromas, equivalent to consuming the soft candy.
Blue Jellybean – This blueberry-based concoction of confectionery deliciousness will satisfy any sweet-toothed jelly bean fan!
Strawberry Jellbean – Experience this flavourful and sweet, inconceivable vape, sweep you off your feet as prominent, appetising notes dance upon your palate, leaving highlights of a delectable fantasy of strawberries and jelly mixture.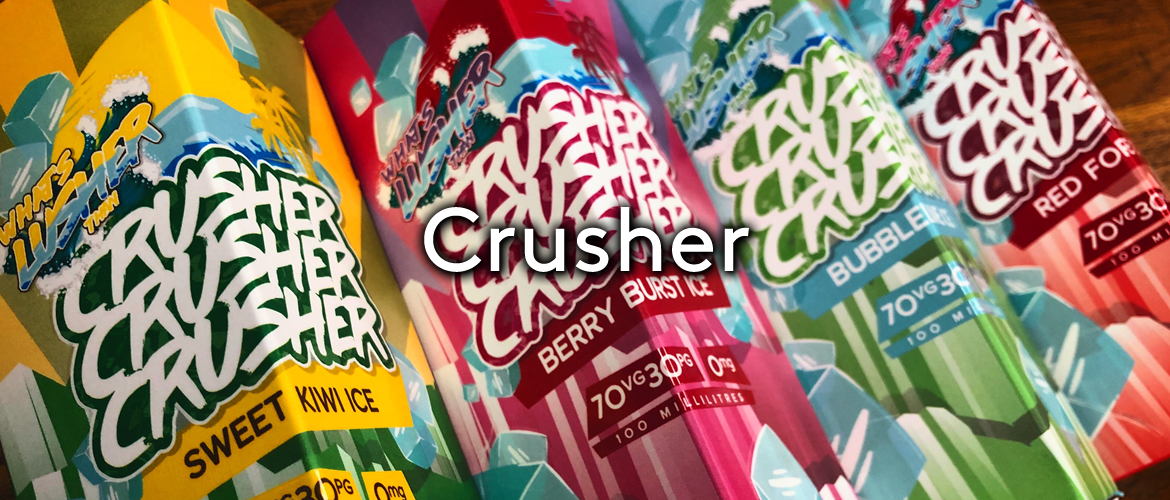 Crusher
Red Forest Ice – Ripe and bursting with flavour, mixed red berries are perfectly complimented by a swift menthol finish.
Bubblelime Ice – Sweet and zingy, the unlikely pairing of lime and bubblegum mixed with a cooling menthol kick is an all-day vape for sure.
Berry Burst Ice – An explosion of fresh berries on ice.
Sweet Kiwi Ice – Juicy kiwis combine with an icy finish to create a fresh and fruity sorbet.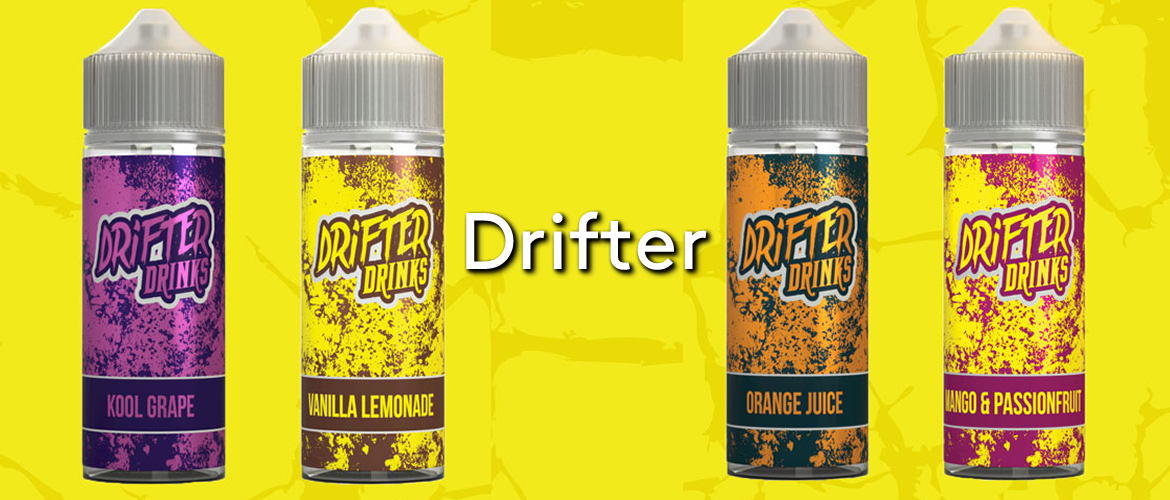 Drifter
The Drifter range is available in 100ml shortfills with room to add nic shots, 2 nic shots will bring this up to a 3mg.
Kool Grape – A refreshing taste of black grape soda with the perfect amount of coolada.
Mango & Passionfruit – A match made in heaven, the ripe mangoes are perfectly complimented by the tart passionfruit, served over crushed ice.
Orange Juice – Who doesn't love a glass of freshly squeezed orange juice, this simple yet delicious vape would is the perfect all day vape for fruit lovers.
Vanilla Lemonade – A vibrant homemade lemonade with a creamy, sweet vanilla finish.
Sourz Blue Raspberry – The classic taste of blue raspberry with a tangy, sour bite!
If you like the sound of any of these new flavours, pop into your local Evapo vape store to give them a try! You can also shop our full range on our online vape store.