New E-Liquids 2019
At the start of the year, many people employ the mantra 'new year, new you'. Here at Evapo, we like to say 'new year, new juice' because what better time to try a new flavour?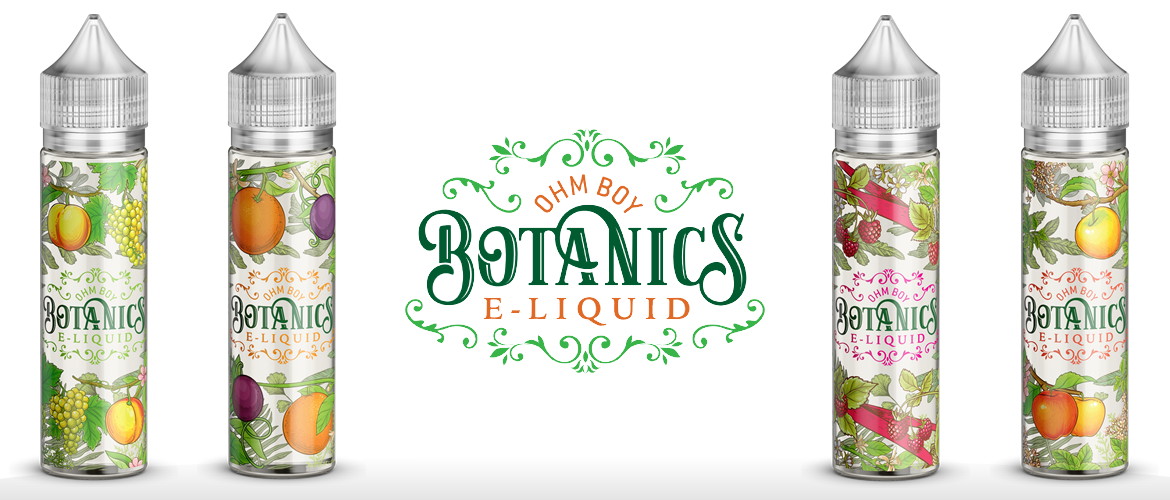 Ohm Boy Botanics E-Liquid Range
The latest range to hit the Evapo shelves is the Ohm Boy Botanics E-Liquid range. These fresh and fruity flavours incorporate some unique flavour pairings for a distinctively different vaping experience.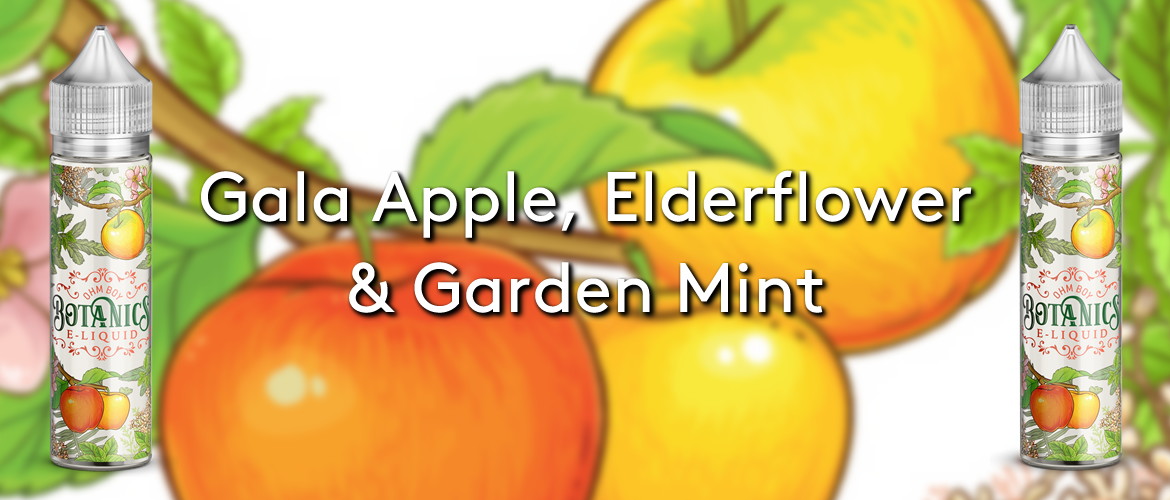 Gala Apple, Elderflower & Garden Mint
Crisp and delectable Gala apples are a match made in heaven with the fresh and fragrant flavours of garden mint and wild elderflower. This refreshing and sweet e-liquid is the perfect all day vape to welcome in the seasonal changes of spring.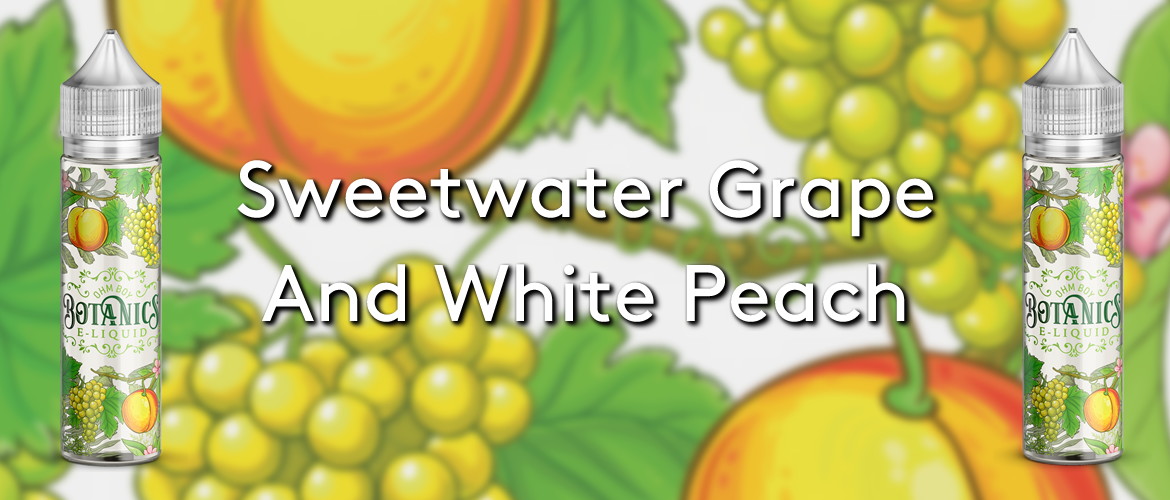 Sweetwater Grape & White Peach
This eliquid blends the delicate and soft juiciness of white peaches with the tangy and mouthwatering taste of vine-fresh grapes. A fantastic flavour profile to dance upon the taste buds.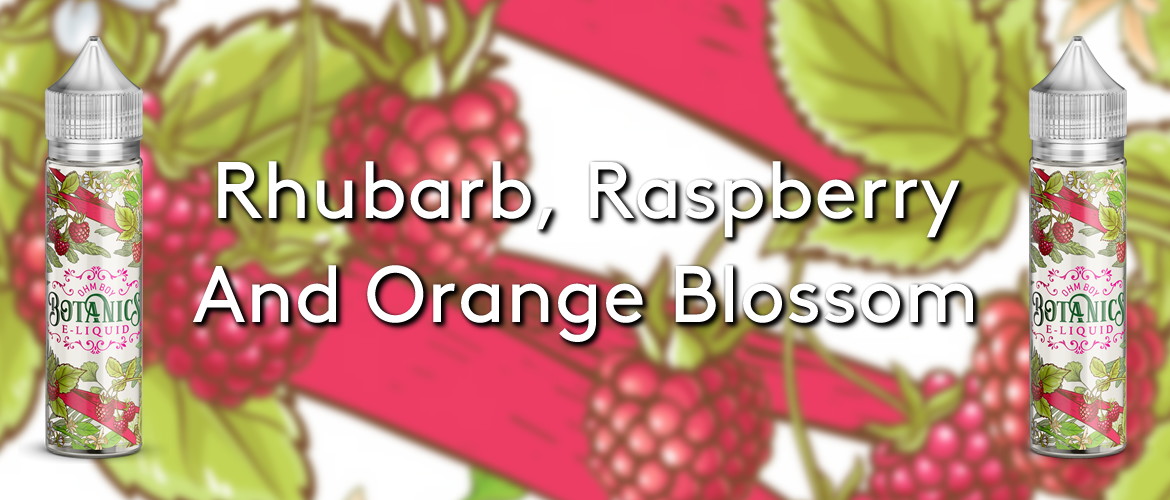 Rhubarb, Raspberry & Orange Blossom
Taste the British spring time with this delectable pairing or tart rhubarb, fresh and zingy raspberries, and the deliciously different floral notes of orange blossom.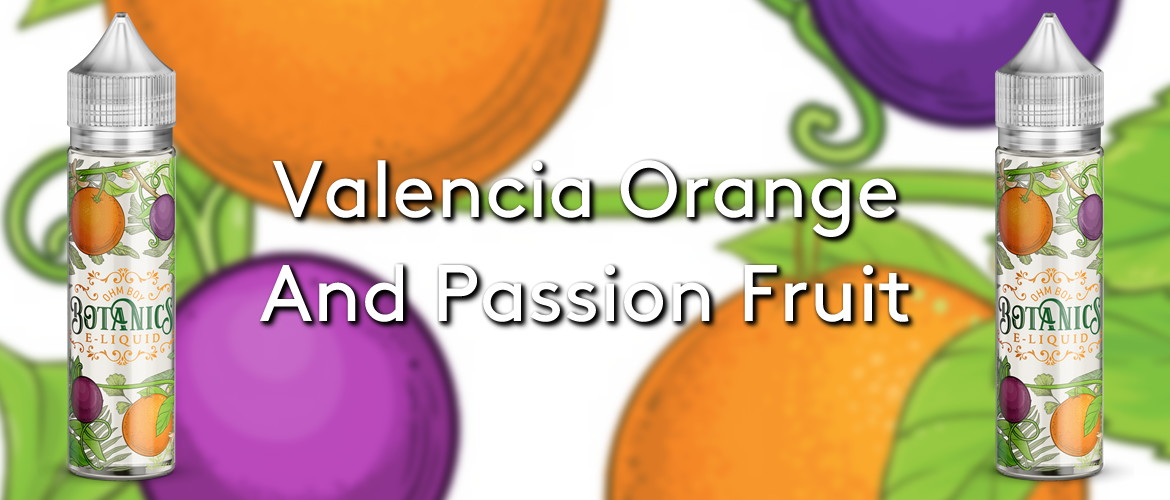 Valencia Orange & Passion Fruit
For a true taste of summer, combine the fresh and aromatic Valencia orange juice with the tart complexion of passion fruit. Chase away the winter blues with a true taste sensation.
The Botanics range features four fantastic flavours, each with uniquely different flavour pairings with 50ml of 70% VG e-liquid in a 60ml bottle.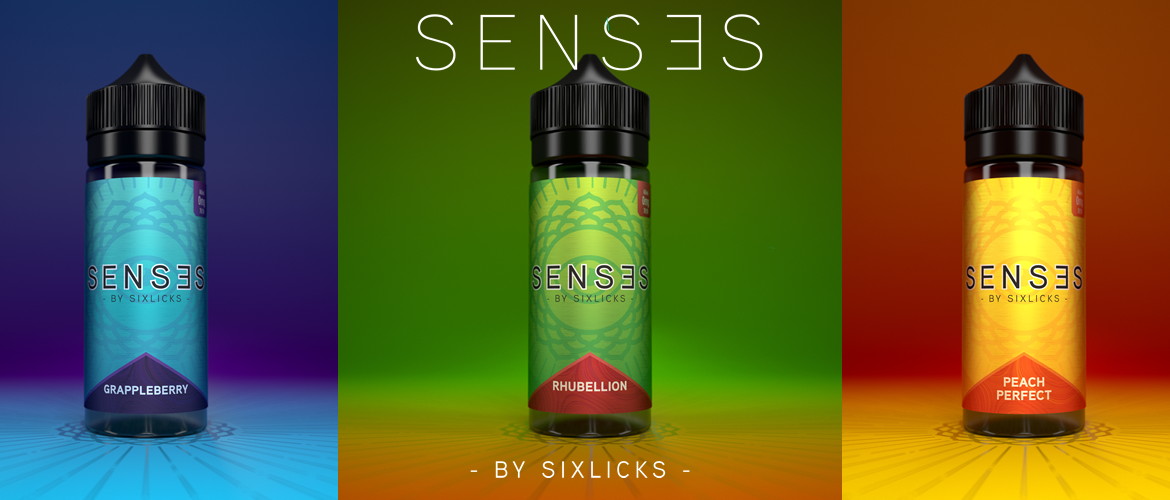 Senses E-Liquid Range
Another new range to the market is the Senses range, three daring flavour combinations perfect for fruit lovers.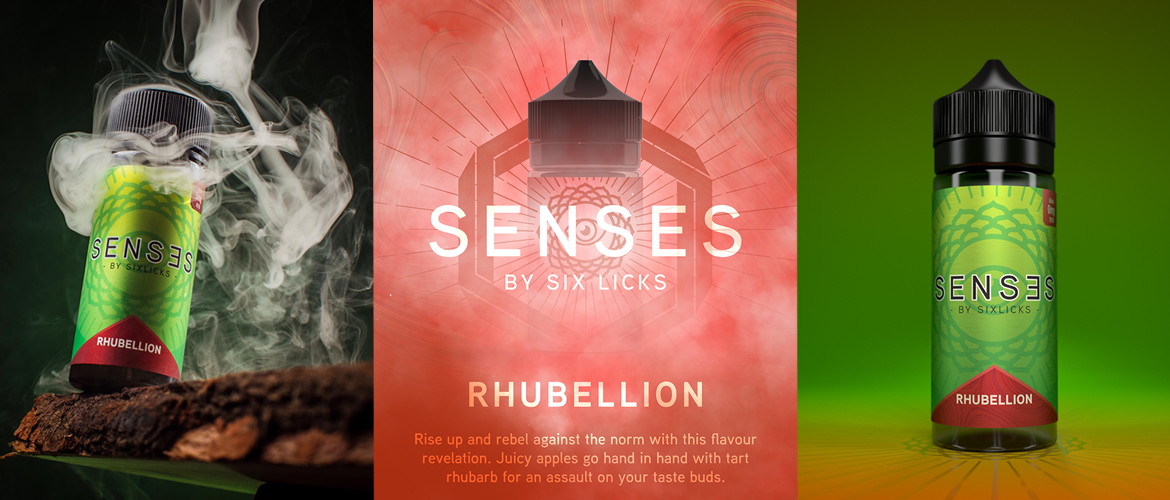 Senses – Rhubellion
Rebel against boring e-liquids with this perfect blend of tart rhubarb and crisp, juicy apple.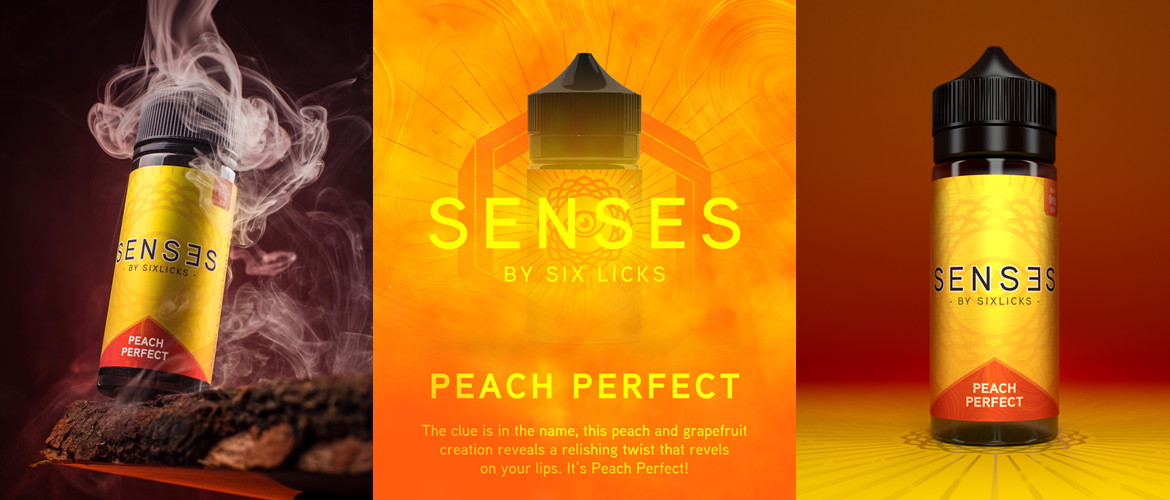 Senses – Peach Perfect
A match made in heaven, mouthwatering, sweet peach with a twist of tangy grapefruit.
Senses – Grappleberry
Succulent and fresh grapes meet the tongue tingling taste of blackcurrant. A beautiful berry burst!
The senses range are available with 100ml of 0mg high VG e-liquid in a 120ml bottle, space enough to add two nic shots and bring this up to a 3mg.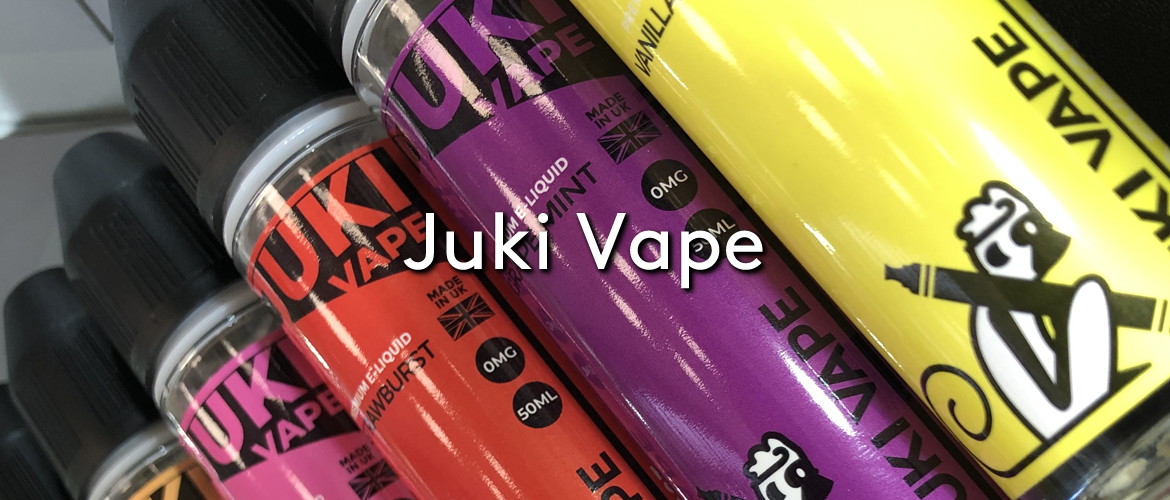 Juki Vape
The Juki range has been a popular part of the Evapo range for some time now, but they have now expanded the range to include shortfills of some of the most popular flavours, offering a fantastic mix of fruity and dessert flavours.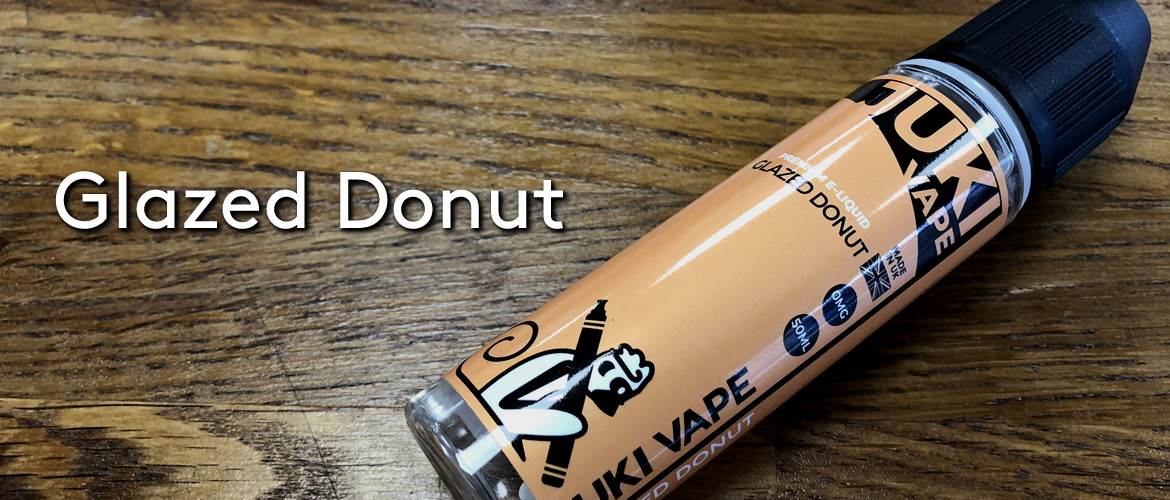 Glazed Donut
The authentic flavour of a freshly baked donut smothered in a sweet and sticky icing glaze.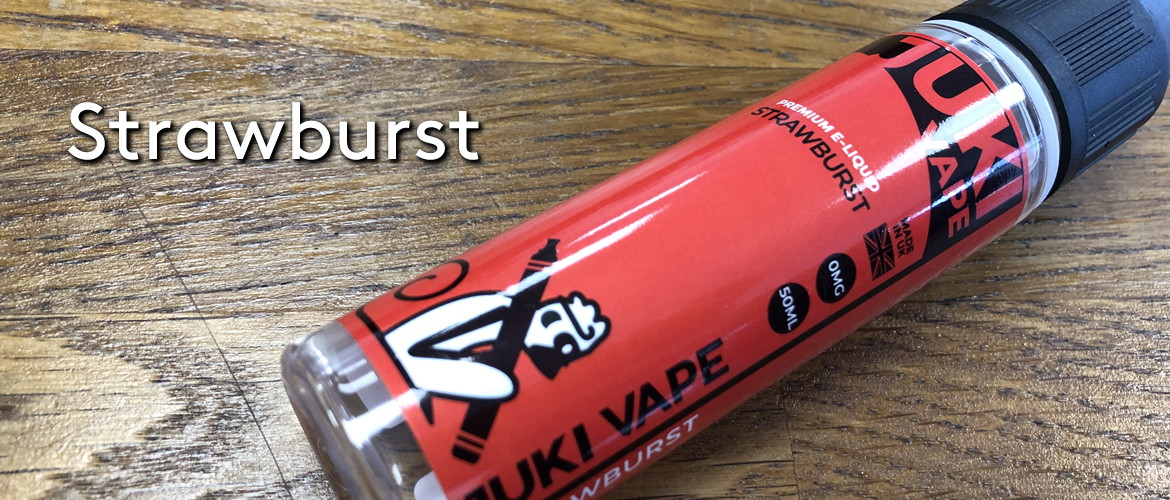 Strawburst
This flavour is bursting with juicy, just picked strawberries for a delectable all day vape.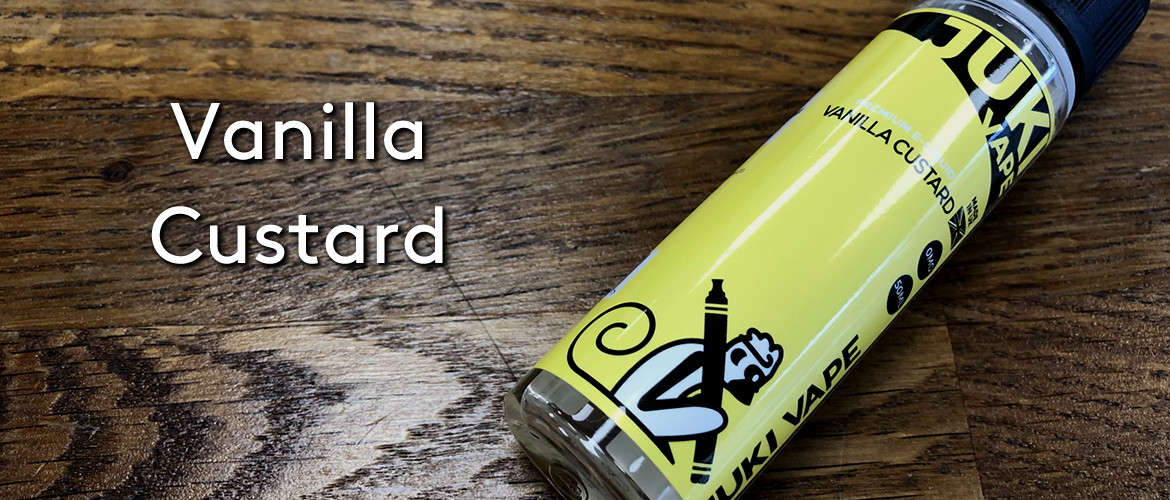 Vanilla Custard
A rich and creamy custard with notes of deep vanilla.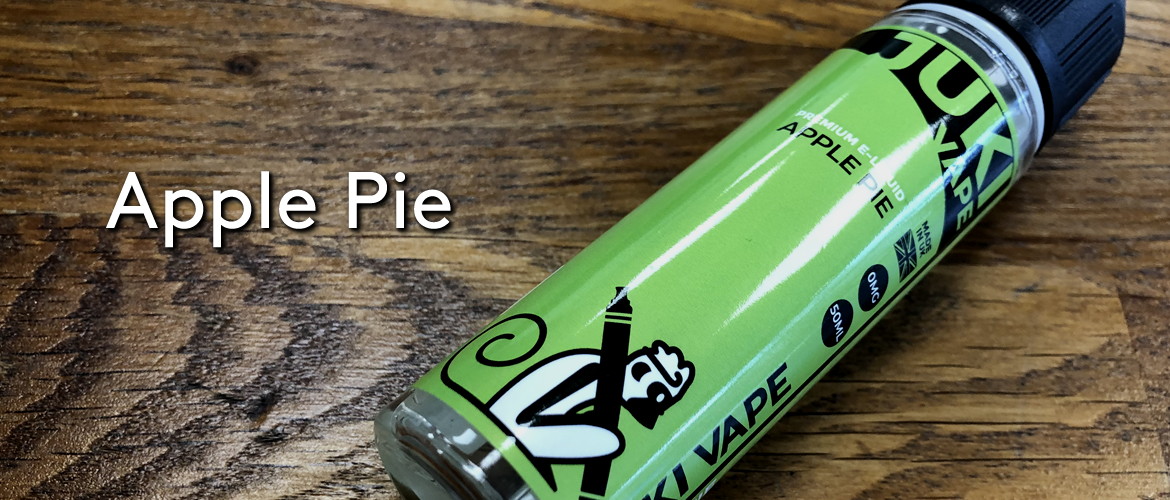 Apple Pie
A deliciously warming apple pie just out of the oven. With flaky pastry, sweet apple filling and a sprinkling of cinnamon to finish it off.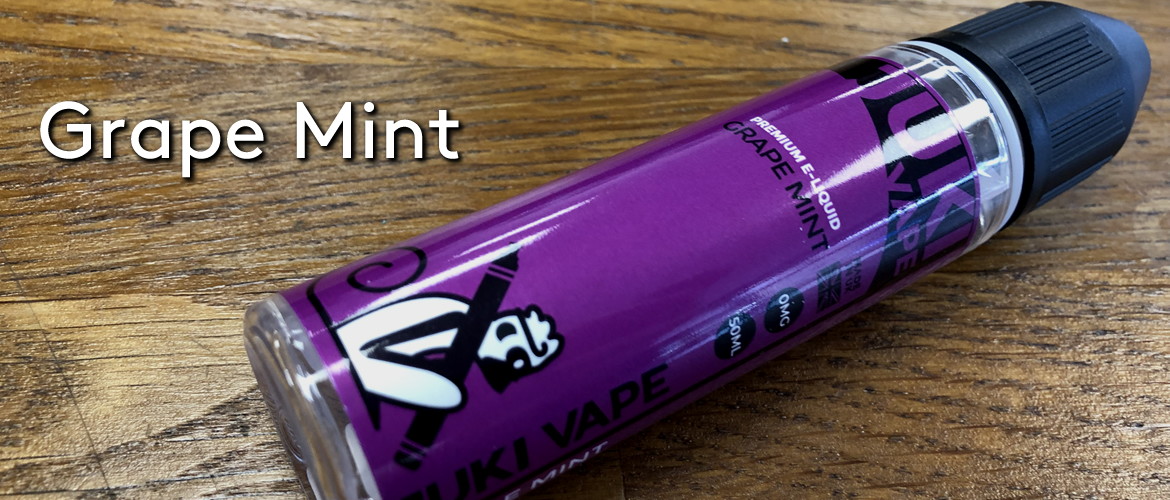 Grape Mint
The rich, syrupy sweetness of black grape is complimented perfectly by a cool minty finish.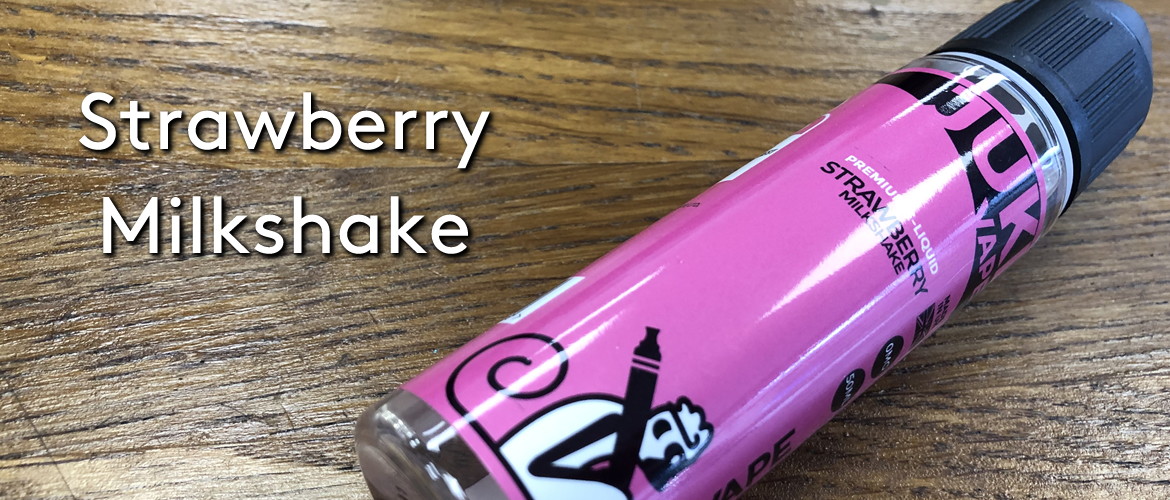 Strawberry Milkshake
Take a seat and enjoy a refreshing and creamy strawberry milkshake, with frothy milk, strawberry sauce and a big blob of whipped cream on top, delicious!
The Juki range are available now, 50ml of 0mg high VG e-liquid in a 60ml bottle, or alternatively the wider Juki range is available at a 3mg in 10ml bottles.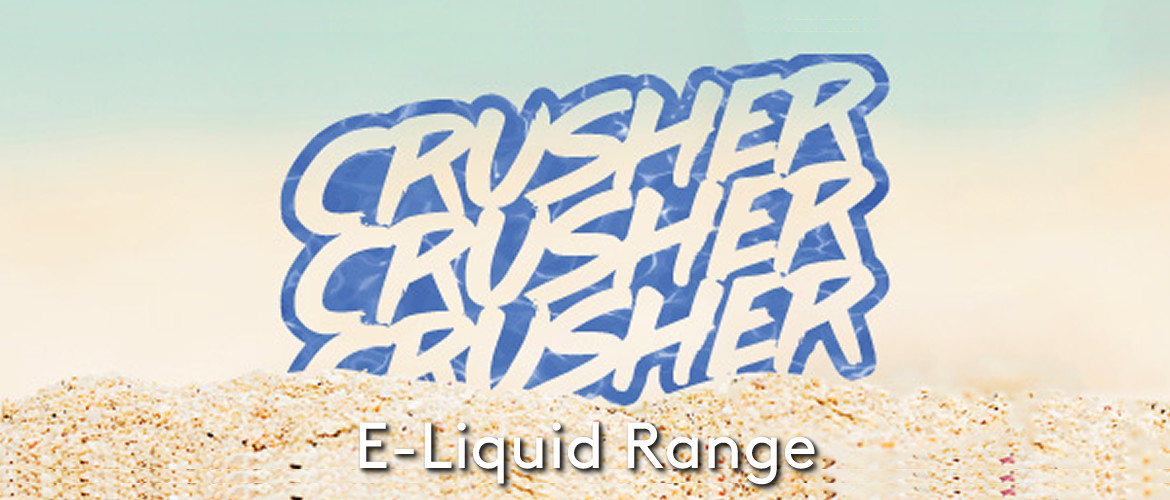 Crusher E-Liquid Range
Soon to be joining the Evapo product list is the Crusher e-liquid range, a variety of refreshingly icy fruit flavours to get you through the winter months until you can be relaxing on a sunny beach.
Crusher offers a comprehensive range of fruity flavour bases, all finished with a cool, icy exhale. Choose from the following flavours available with 100ml of 0mg e-liquid in a 120ml bottle;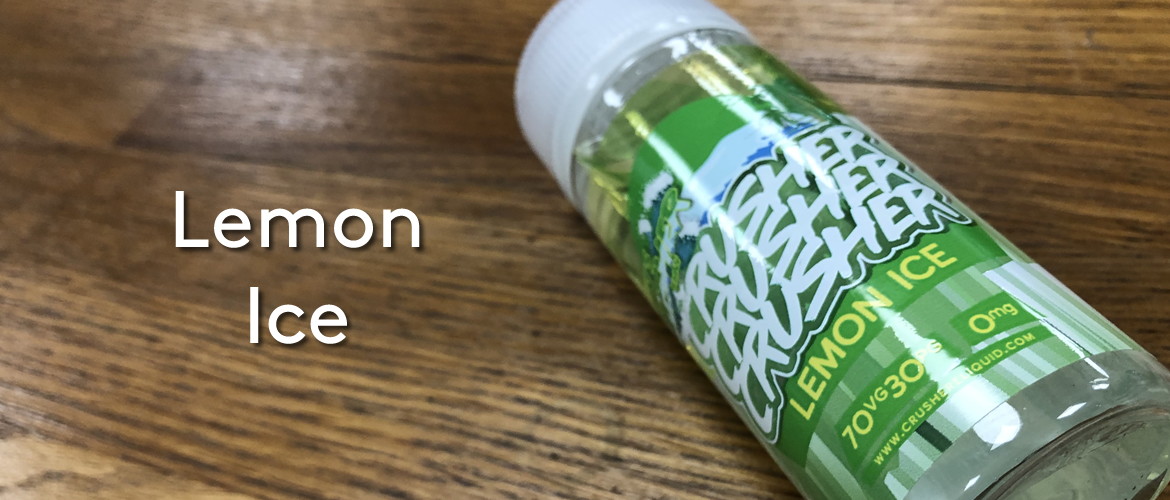 Lemon Ice
Treat your taste buds, lock into our luscious lemon and prepare for an outstanding fresh taste. Squeezed and mixed with sweetness, a zesty lemon sorbet that you would not believe possible in an e-liquid.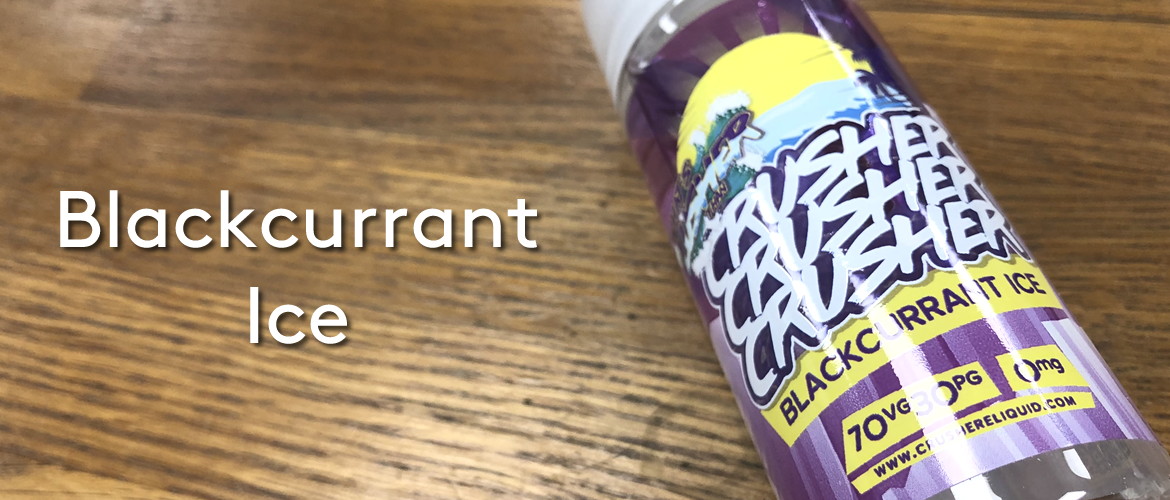 Blackcurrant Ice
A burst of luscious blackcurrant juice chilled in cartons, made with the plumpest currants picked just for your vaping pleasure. Enjoy purple Crusher anytime, anywhere.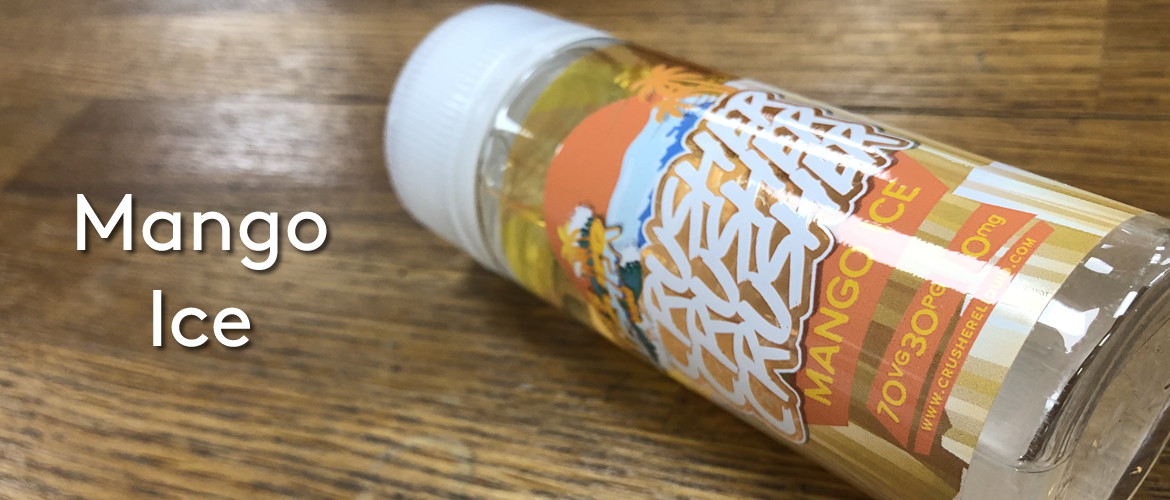 Mango Ice
This fleshy Mango smoothie will be sure to cool you down on you sun-filled adventures. Dive into a mango state of mind and splash around in a tropical paradise.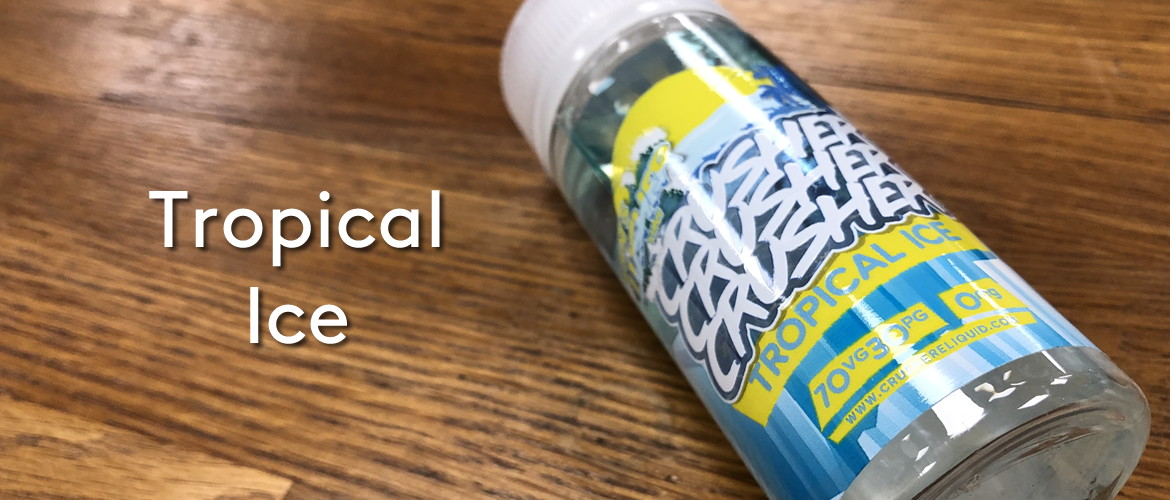 Tropical Ice
Guaranteed to give you a crush for tropical fruits. Sit back in the shade of the palms, squeeze and unleash this exotic delight. Descend into Club Tropicana, where a good vape is always free.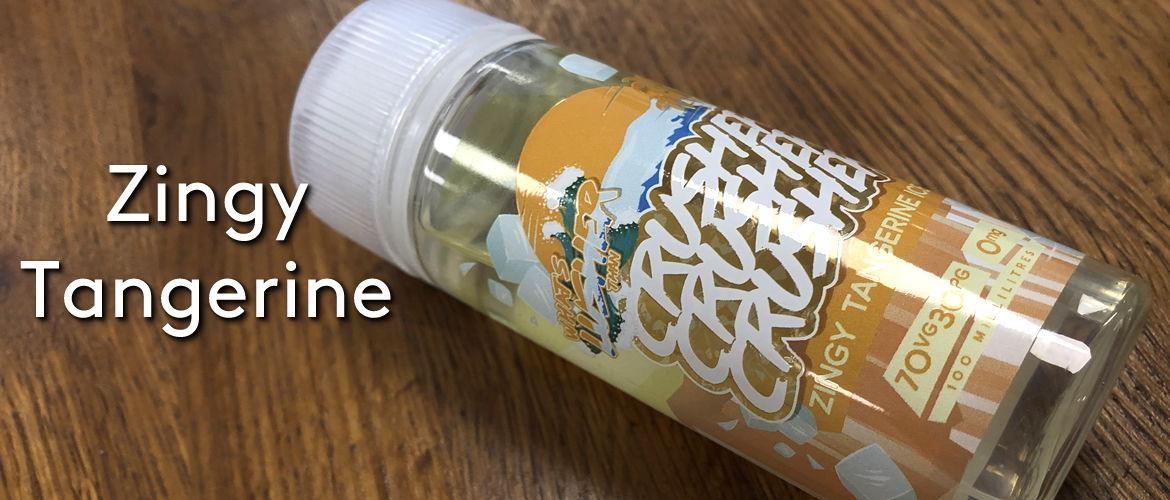 Zingy Tangerine Ice
Exclusive to us here at Evapo Vape Shops – the new Crusher zingy tangerine ice flavour. Sweet tangerine flavours followed by an icy exhale!
If you fancy trying something new for 2019 why not pop in to your local Evapo vape store and speak to one of our expert team members about finding your new all day vape?
You can also shop and try these new flavours in store or order online from our online vape store Evapo.co.uk.