Mylo Pod Flavours
The Mylo Stick is the latest pod system to hit the market, and it is aiming to make vaping as easy as possible for new vapers.
The device has disposable pre-filled pods that mean the user doesn't need to worry about re-filling or changing coils, when a pod is empty you simply throw it out and pop in a new one. These pre-filled pods are available in 9 different 18 mg/ml nicotine flavour options, so new vapers have a variety of different options to help them find the perfect flavour.
The big news is they all have a high 1.8 ml of e-liquid inside – that's more than double that of some of the other pod systems out there at the moment.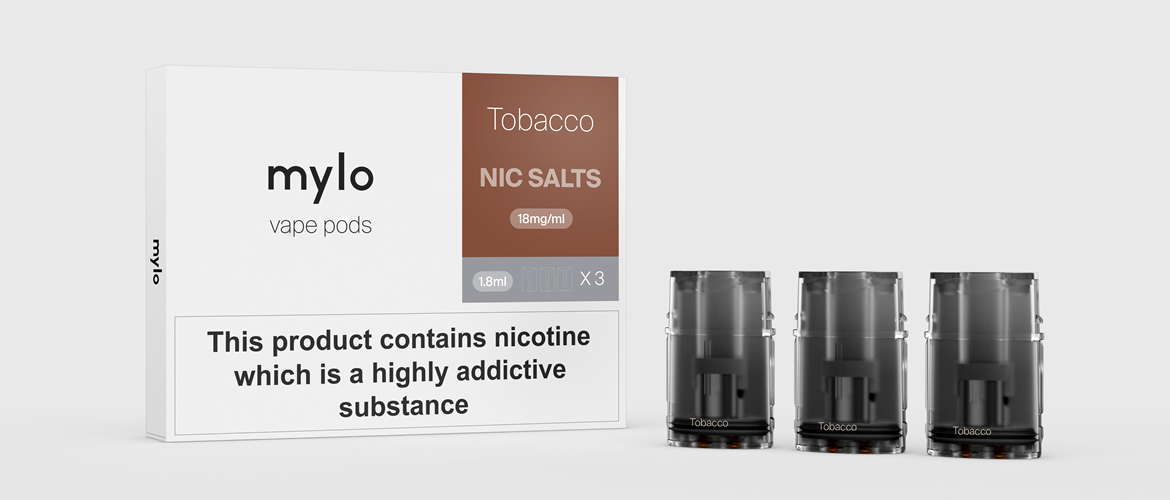 Tobacco
This rich yet sweet tobacco flavour has hints of caramel and aromatic spices, ideal for those people who are looking to quit smoking but want to stick to what they know.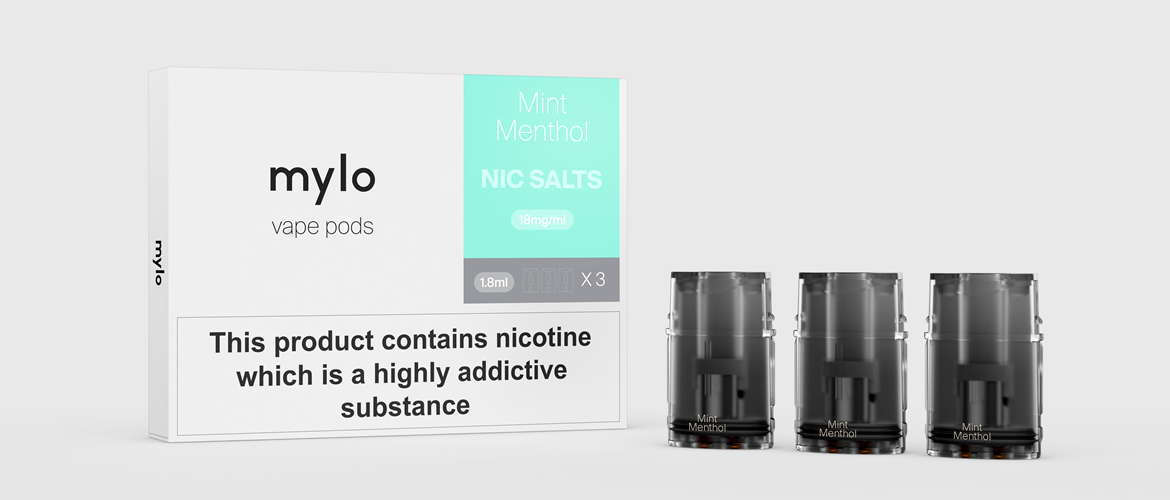 Mint Menthol
For those who are hoping to quit smoking and would usually choose a menthol option, this is the ideal transition flavour. This icy cold menthol has a minty finish for a delightfully refreshing vaping experience.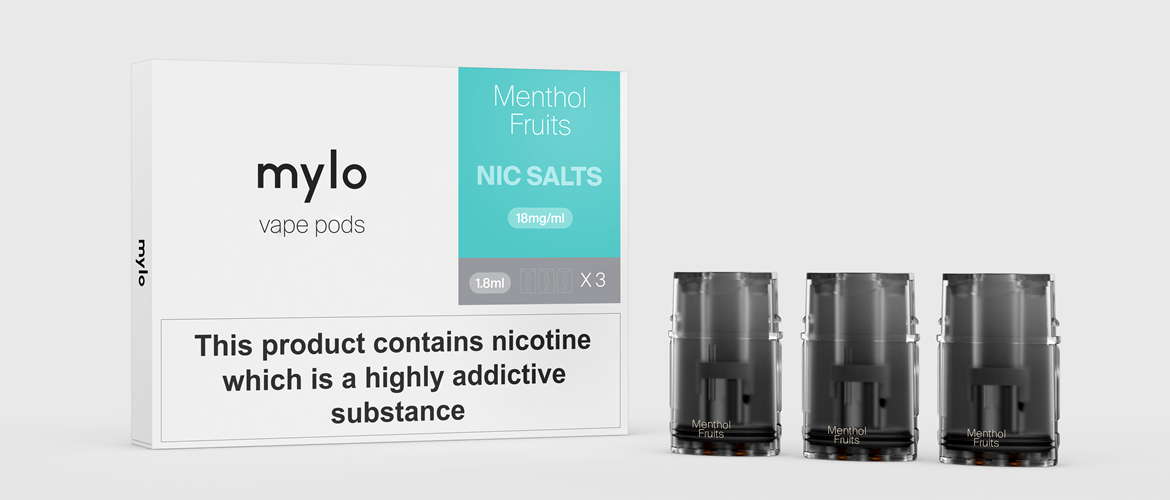 Menthol Fruits
If you enjoy a cooling menthol flavour but fancy something a bit different, the delicious fruity twist of Menthol Fruits is an ideal choice. This flavour has all the icy freshness of a great menthol, but with a mixed berry finish and a hint of aniseed.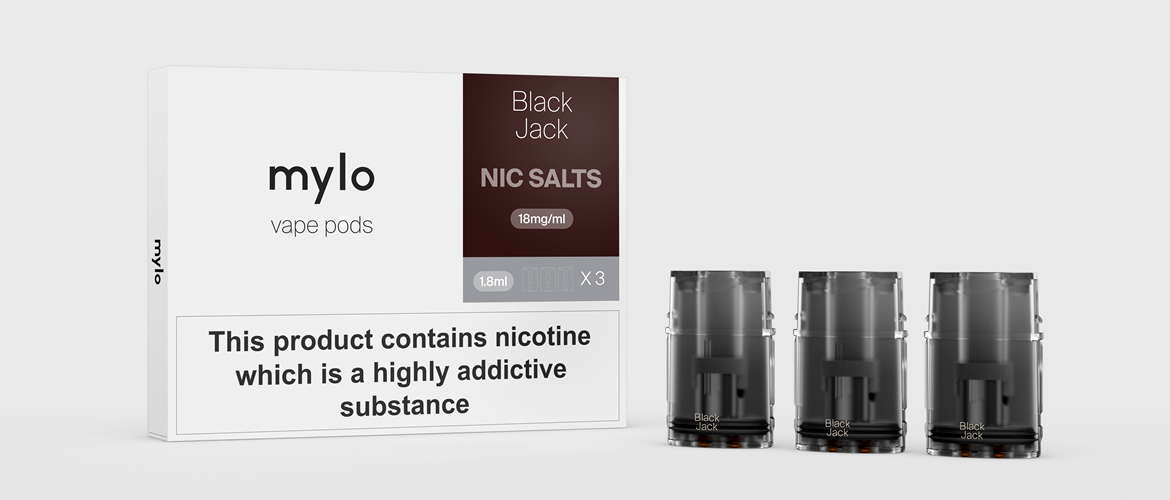 Black Jack
For a bit of childhood reminiscing why not try Black Jack, the sweet aniseed flavour that you know and love.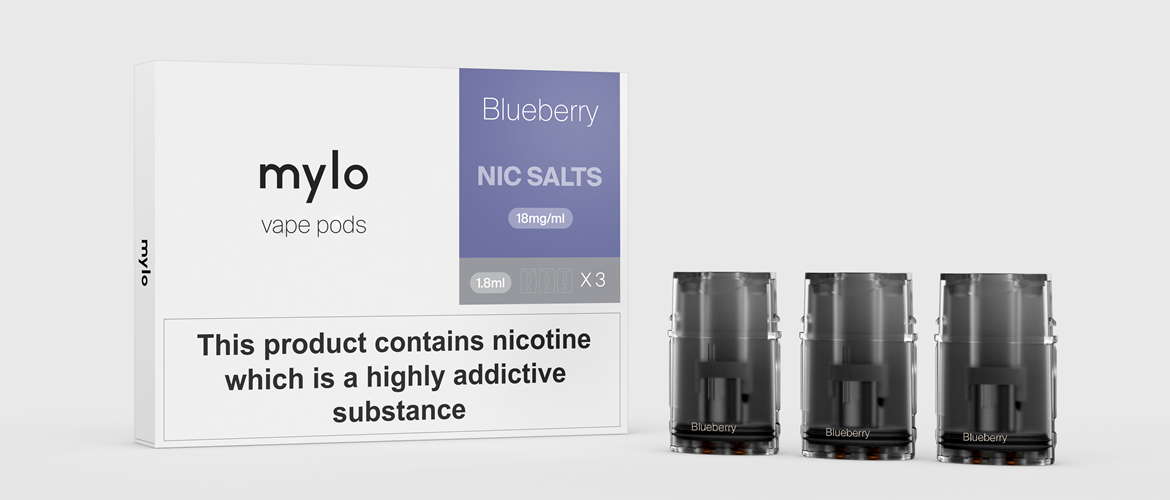 Blueberry
Everybody's favourite, blueberry is a go to flavour for so many vapers, and this juicy, fruity blueberry is the quintessential fruity flavour.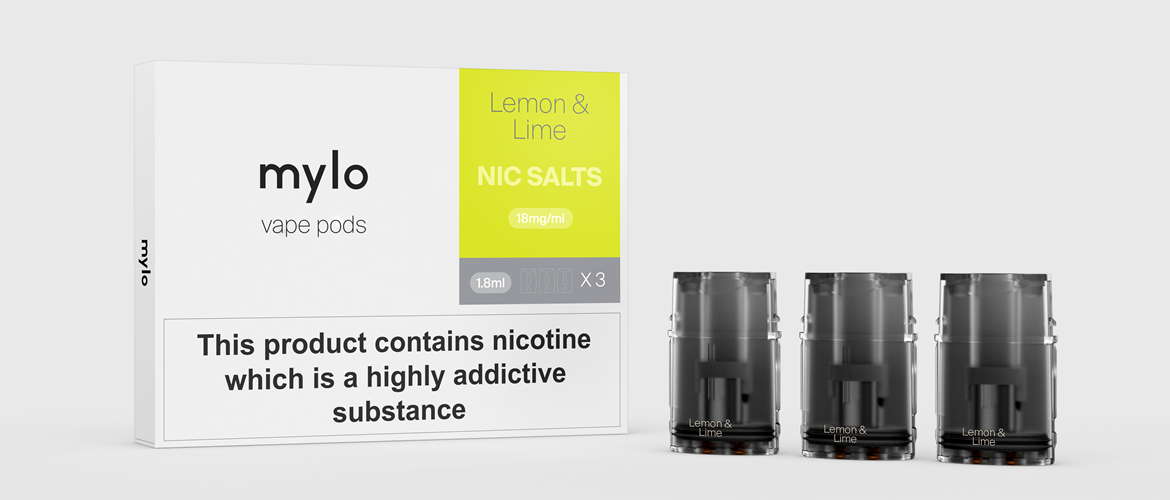 Lemon & Lime
What's more refreshing than lemon and lime? This moreish flavour compliments the zingy tartness of citrus fruit with a sweet and subtle vanilla finish.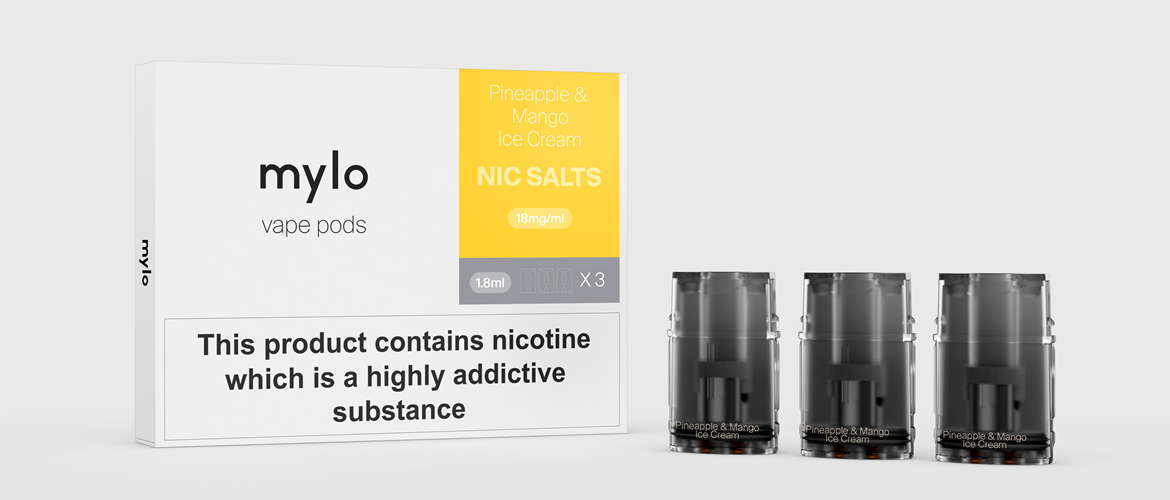 Pineapple & Mango Ice Cream
If you're a fan of the more exotic flavours then the Pineapple and Mango pods are for you. Sweet juicy pineapple and ripe mango, a match made in heaven!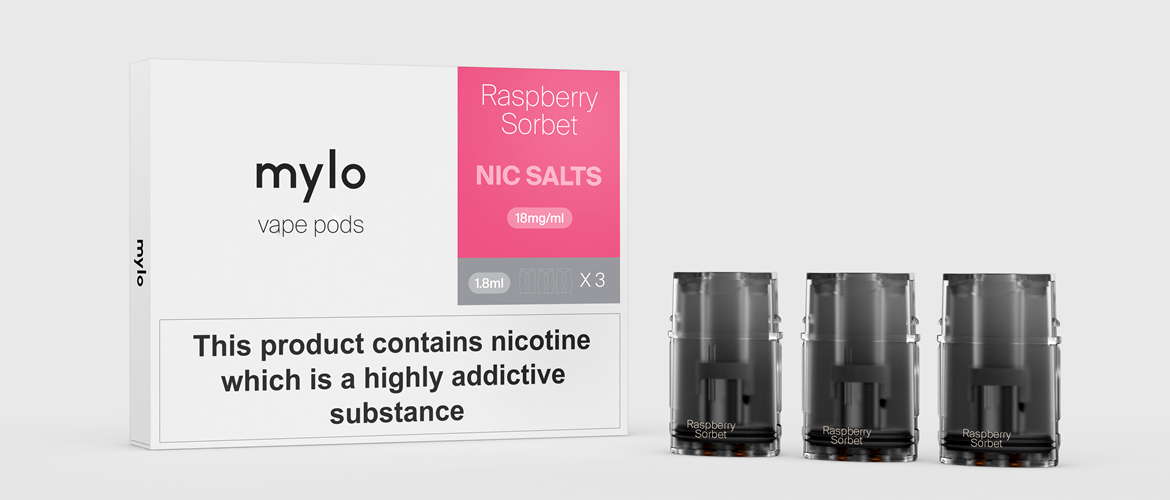 Raspberry Sorbet
For a flavour with a bit of a kick look no further than the Raspberry Sorbet, sweet yet tangy, it is mouth-wateringly good!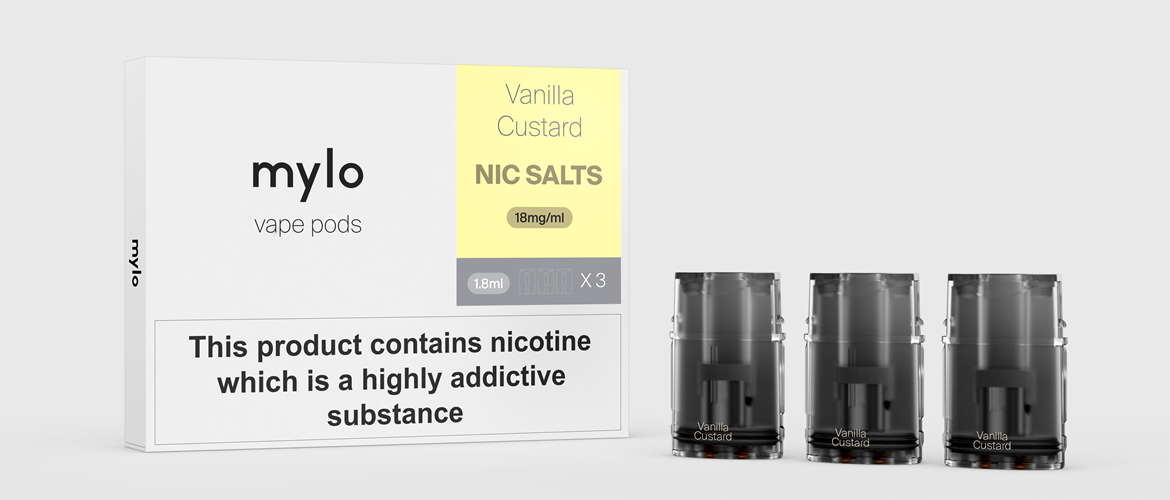 Vanilla Custard
For those with a real sweet tooth Vanilla Custard is a dream, smooth and rich, like the perfect bowl of warm desserty goodness.
Take a look at our YouTube series Inside The Box where we run you through the Mylo Vape Stick!
If you are interested in trying the Mylo Stick or want to give any of the flavours a try, pop into one of our 25+ UK stores and speak to one of our friendly members of staff. The full Mylo Stick POD range is also available on our website!