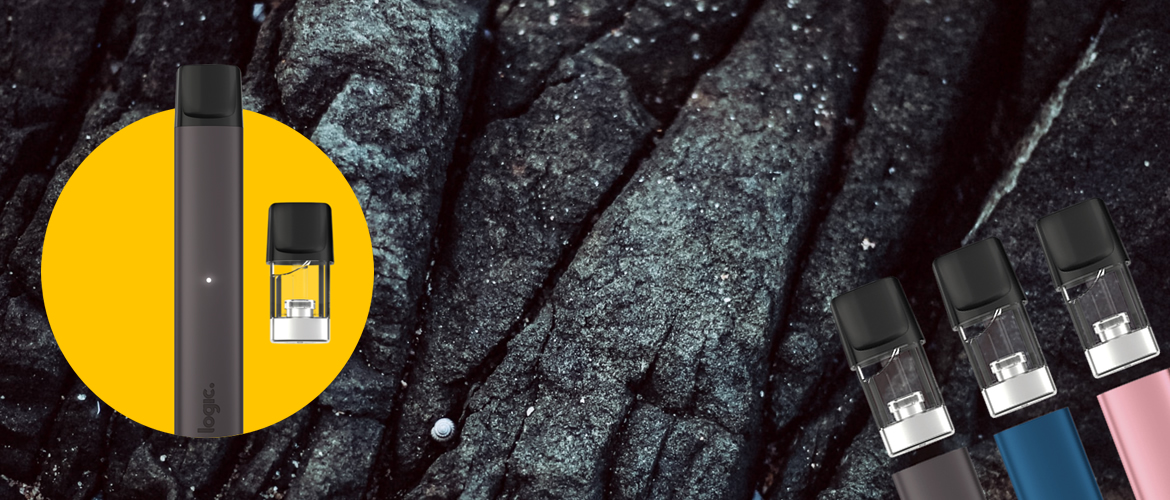 Logic Compact Pod Review
The Logic Compact is a sleek and user-friendly pod style starter kit designed with new vapers in mind.
The airflow configuration and straight forward nature of the device make it an ideal first e-cigarette for those using an e-cig to help them give up smoking.
What Are Prefilled Pod Systems?
Prefilled pod systems are some of the most user-friendly e-cigarettes on the market. Rather than being comprised of a tank atop a battery like traditional e-cigarettes, they have a plastic pod which fits into the battery and is purchased pre-filled with e-liquid and removed, disposed of and replaced with a new one when it is empty.
This design negates the need for the user to refill their device, carry bottles of e-liquid and to change the coil, making it a fuss free way for new users to give an e-cigarette a go. These pre-filled pods are available in a range of different flavours and nicotine strengths dependent on the users chosen brand.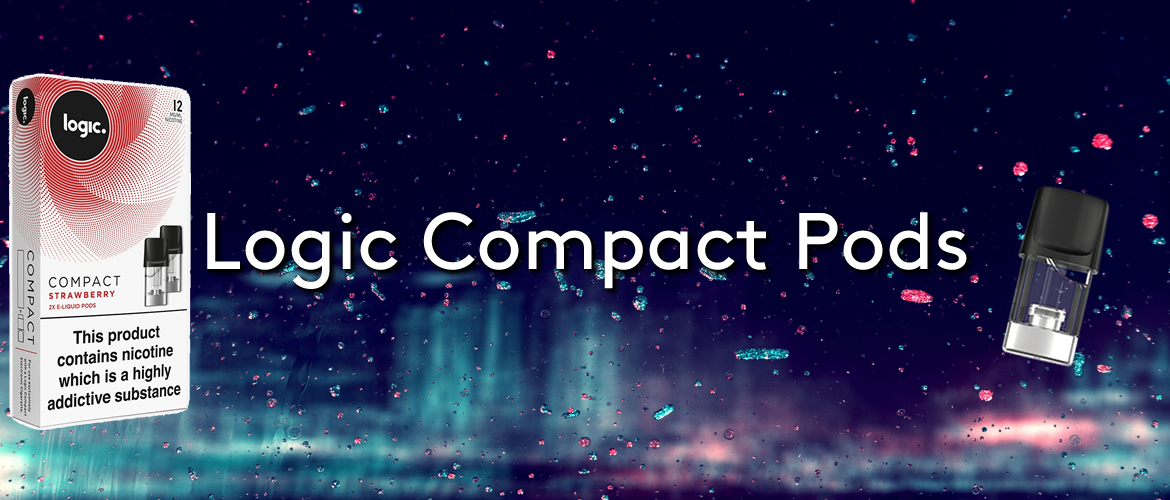 Logic Compact Pods
The Logic Compact is a really affordable device, but that does not mean it is lacking in anything else. I have been testing the device for some time and have been impressed with the quality of the device.
I have found the pods to be well designed and the flavour range is very enjoyable. The pods are available in two different strengths, 18mg for heavier smokers who need a higher nicotine hit, or 12mg for those who were slightly lighter smokers or as an option to drop down a nicotine strength over time.
I really appreciated the magnetic connection on the pods, it's a small touch but it makes changing the pods that little bit easier and makes them more secure should you be keeping the device in a pocket or bag.
The pods are available in five different flavour options;
Tobacco; these are perfect for first time users as the flavour will feel familiar to those who are using the device as a stop smoking aid.
Menthol; this cool flavour has a hint of mint for a refreshing all round vaping experience.
Cherry; my personal favourite, this is a rich and authentic black cherry flavour, with the perfect balance of sweetness and tanginess.
Berry Mint; fresh flavoured mixed red berries, finished with a cool, mint exhale.
Strawberry; perfect for those with a sweet tooth, this flavour encompasses the taste of freshly picked and mouth-wateringly moreish strawberries.
If you fancy giving the Logic Compact a go, and want to learn more about the device and pods, pop in to your local Evapo store and speak to a member of our team, or check out our blog posts 'Introducing Logic' and 'Logic Compact Kit Review'.