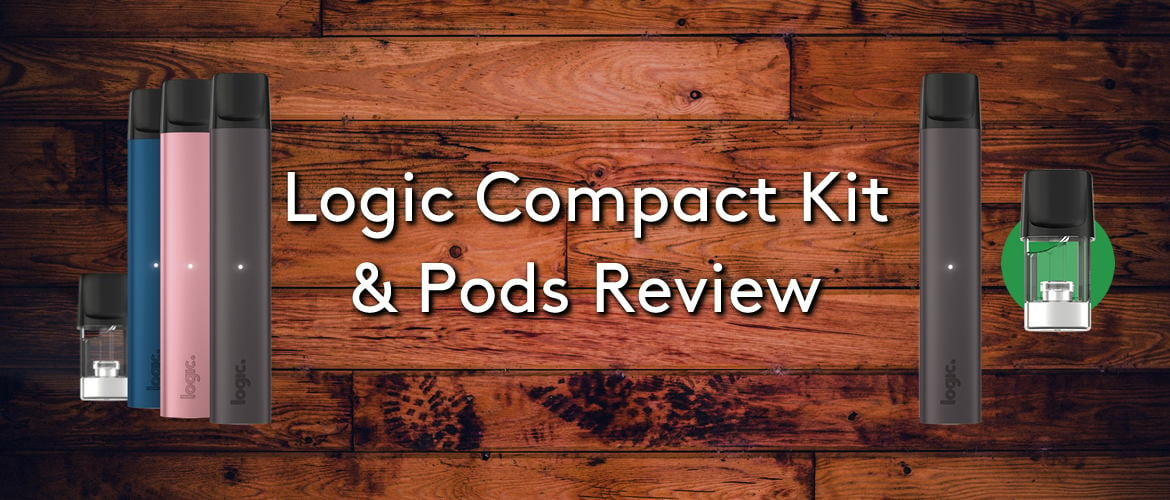 Logic are a brand who are dedicated to making inexpensive and user-friendly vaping solutions, with their products often being stocked in supermarkets and petrol stations, places that are easily accessible to a range of people.
The Logic Compact kit is a perfect example of what their brand stands for, a device that is a great starter kit for those hoping to give up smoking, without being complicated or requiring a lot of existing vaping knowledge.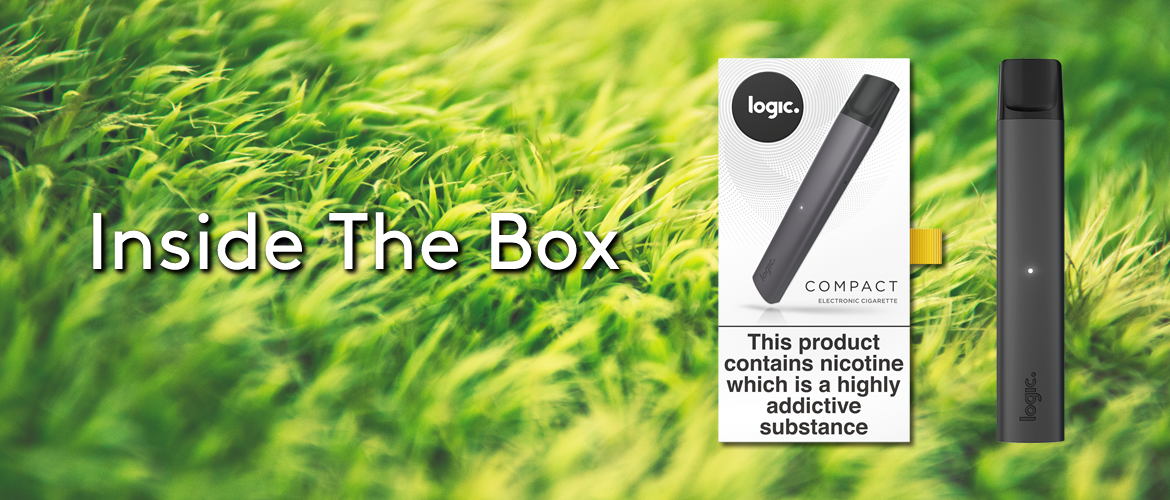 Inside The Box
I was surprised to see how inexpensive the Compact kit is, it is perfect for those smokers who are considering switching to an e-cigarette and want a budget friendly device to see how vaping could work for them.
Inside the box you get the compact device, there is a choice of three different colour finishes, a simple user manual and the innovative magnetic charger cable.
Unlike many other starter kits, you don't get any pods inside the box and these will need to be purchased separately, however the price of the device reflects this.
This does mean that you can choose which pods will suit you straight off the bat, as many starter kits will come with a tobacco or menthol pod in the highest strength, and whilst this will suit a lot of first-time users it won't be right for everyone.
Personally, I lean more towards fruity flavours than tobaccos or menthols, and the lower strength pods would better suit my needs.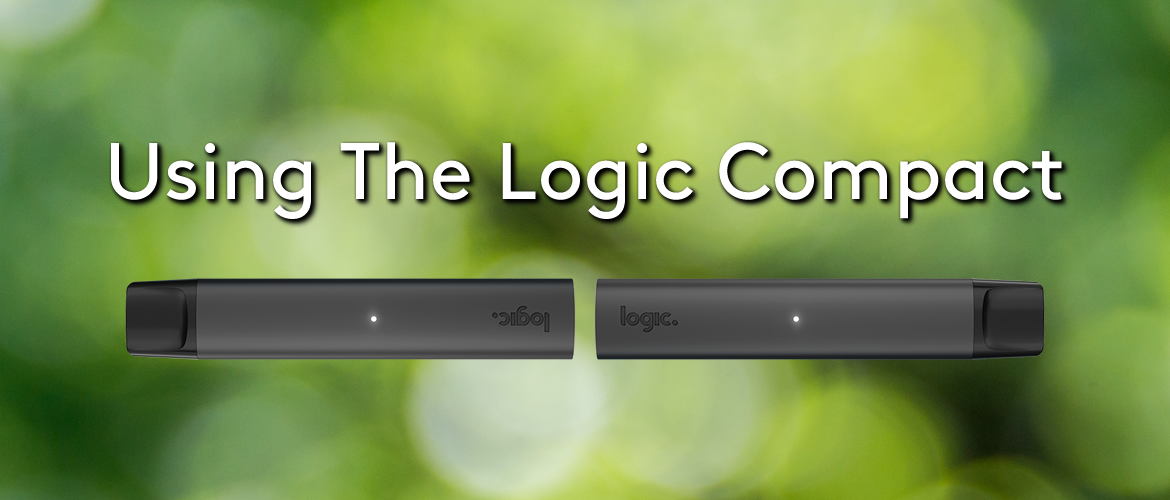 Using The Logic Compact
The Compact is exactly as the names suggests, compact! Its small size combined with the sophisticated and discreet design made it ideal for when I was at work, it didn't take up lots of room in my bag and while the draw satisfied my needs it did not produce huge clouds of vapour which would be inappropriate for the workplace.
I found the 350 mAh battery was sufficient for a full day of vaping, but when I needed to charge my Compact the magnetic charger cable was easily plugged in to my laptop computer and a full charge is reached in just over an hour.
I find I enjoy pod systems with draw activation capabilities, meaning they have no buttons and you simply inhale to fire, and the Compact is complete with this technology.
The airflow design resembles that of a pre-rolled cigarette, and felt comfortable and consistent with continued use, it would definitely suit ex-smokers who are using vaping as a stop smoking aid.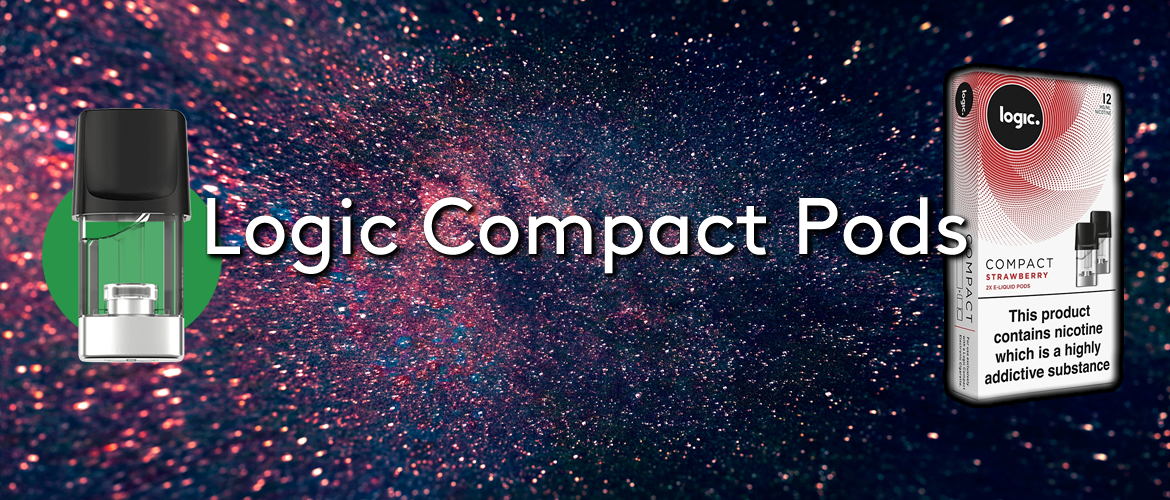 Logic Compact Pods
The pods are magnetic, so unlike with some other device they do not easily pop at inopportune moments when you don't want them to. They can be easily interchanged, and I enjoyed being able to switch between different flavours with such ease, meaning I didn't have to stick to only one flavour all day.
As I mentioned, I personally lean more towards fruitier flavours, so I mainly used the Berry Mint, Cherry and Strawberry flavoured pods, and the 12mg strength suited my needs well. But the range also includes Tobacco and Menthol flavoured pods, and are available in either 18mg or 12mg.
This means that there are pods available to suit a range of different preferences; for example, those who are using it as a stop smoking aid and want something that is not dissimilar from smoking would find the tobacco or menthol flavours to be ideal. The different strengths also allow for the user to choose their preferred strength based on their previous smoking habits.
All together I found the Compact to be a fantastic device for its price point. It is a simple and user-friendly device with the sole purpose of helping smokers to quit, without them having to learn to use a complicated device with lots of interchangeable parts.
Browse the entire range of Logic Vapes products, pods & e-liquids, both in our vape shops and online.