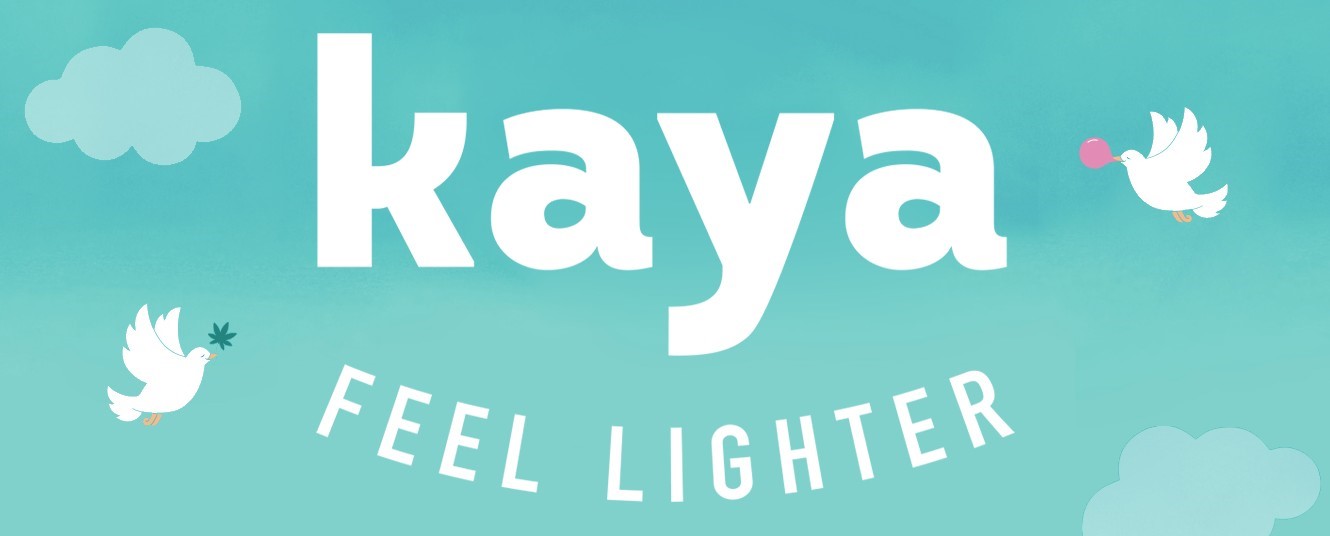 Kaya CBD is a unique new range of CBD products that combine CBD with adaptogenic plants, vitamins and minerals for a range that promotes wellbeing and helps combat the stress of daily life.
What is CBD?
Cannabidiol, or CBD, is a popular health supplement extracted from the cannabis plant. Although cannabis itself is not legal in the UK due to its THC content, CBD is processed to removed the THC, leaving less than 0.05% which makes it devoid of psychoactive properties and completely legal to buy and sell.
What are adaptogenic plants?
Adaptogenic plants describe a range of herbs, roots and mushrooms that have been scientifically proven to have anti-stress properties. These plants have been used in Chinese medicine for thousands of years, and in the 50s scientists studied 12 particular plants that were found to be able to modify the body's stress response, this is when the name adaptogens was coined.
Who are Kaya?
Kaya have worked to combine ancient healing techniques with modern technology to help their customers combat the stress that comes with daily life. The co-founder, Alison, is a Doctor of Pharmacy who has spent years studying the power of plants, and has now used her expertise to help create Kayas wellness products.
Their products are designed to be used by everyone, because Kaya understands that life can be stressful, no matter who you are, so their products fit easily into even the busiest daily routine for a moment of calm.
Kaya CBD products
Adaptogenic CBD oil
This CBD oil is a tincture designed to be held under the tongue to absorb sublingually. It is available in a 10ml bottle with 500mg of CBD or 30ml bottle with 1500mg of CBD. It also contains the active ingredients Ashwagandha, and adaptogen that Kaya states promotes focus, and Maca Root, an adaptogen that is reported to improve energy.
Rise & Shine Fortifying Supplement – 30 day supply
These capsules each contain 10mg of CBD extract, as well as 6 adaptogenic plants and other beneficial ingredients such as magnesium and vitamins B5 and B6. It is recommended to take 2 capsules per day for a natural boost in the morning.
Sweet Dreams Supplement – 30 day supply
This product is designed to help you relax and unwind at the end of the day, with specially selected ingredients like Zinc and L-tryptophan as well as 20mg of CBD and five adaptogenic plants that promote better sleep and relaxation.
Natural CBD Chewing gum
These chewing gums are the perfect on-the-go and discreet way to take a moment of mellow contemplation. Each gum contains 5mg of CBD and the gum is both sugar and plastic free making it biodegradable.
Happy Gummies
These vegan friendly gummies taste fantastic and include 10mg of CBD per gummy, along with 8 vitamins and minerals like vitamin D to promote wellness and help lift your mood.
The Kaya range is a fun and convenient way to introduce CBD, adaptogens and other beneficial ingredients into your daily routine, with multiple targeted options to help you find the solution that best suits your needs.
You can shop the full range on our online store, or in any of our Evapo retail stores. Head to our blog to learn more about CBD and to help you find the solution to best suit you.