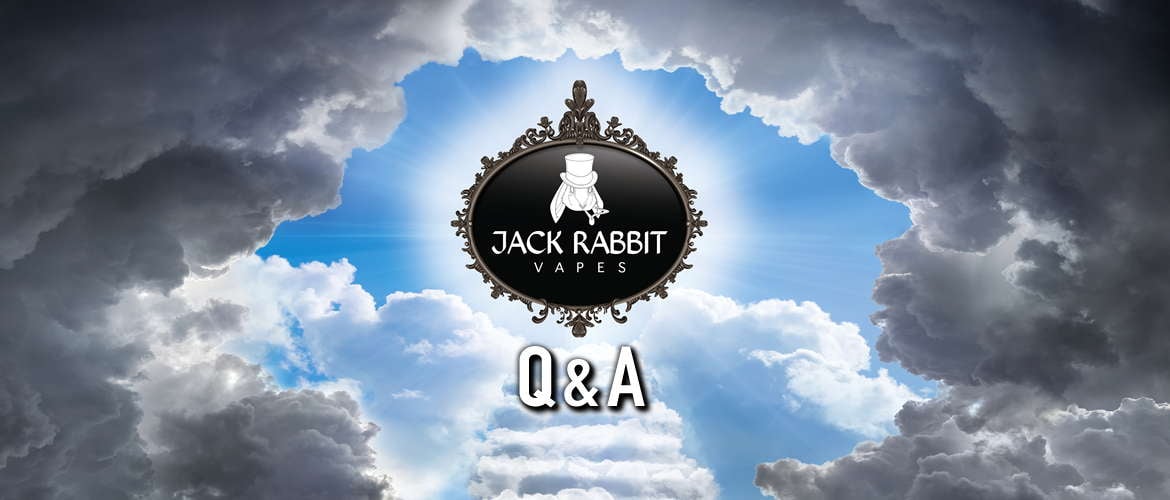 Jack Rabbit Vapes Q&A
Jack Rabbit Vapes, recently nominated for Best Dessert flavour, customer service, marketing and packaging in the SubOhm Awards, is a Premium UK e-liquid manufactured in lovely central South England, Oxford and was started in 2015 as two vaping fanatics that decided to create their own e-liquid brand so that they know exactly what was going into their vaping tanks and coils.
Upon a humbling response from families and friends that they shared their newly crafted flavours with, Jack Rabbit began sharing it with the vaping community at a variety of stores and forums around the UK.
The flavours Jack Rabbit Vapes manufacture are designed for an 'All-Day-Vape', priding themselves on making unique complex flavour profiles that don't skimp on the quality; or your coils life!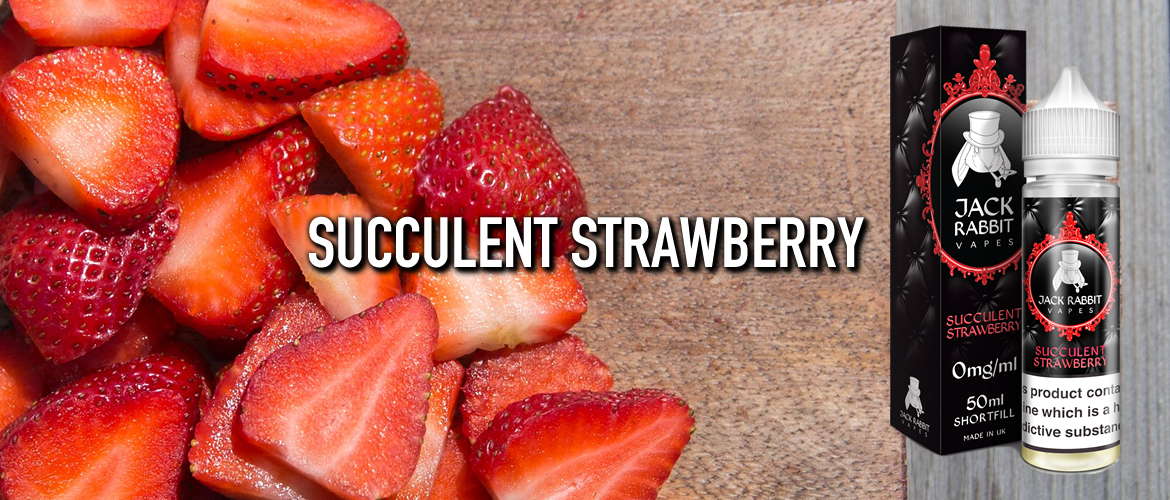 Succulent Strawberry
Growing up in a little country town near Oxford called Witney, the Jack Rabbit guys where used to picking strawberries with their families on regular summer months; or days as it seems in England recently! The taste of freshly picked, juicy strawberry was something they wanted to create to take them back to those nostalgic sunny family days out they cherished and loved so much.
The flavour profile is designed to give a thick, sweet, juicy strawberry taste on the inhale followed by the delicate cooling effect on the exhale to give a fresh feeling. A subtle twang is experienced at high wattages to really give that true, fresh, strawberry experience!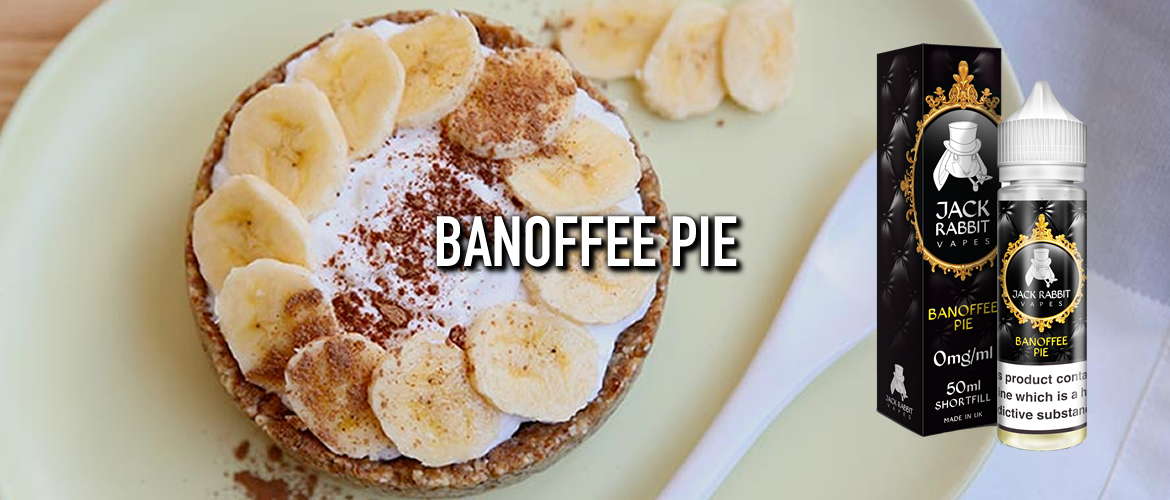 Banoffee Pie
After chowing down on our favourite Sunday roast dinner, made by the founder Josh's mum, the pie tin would be brought into the dining room and voila! The most heavenly created Banoffee Pie! Whipped double cream, gooey caramel, freshly chopped bananas and of course that dreamy buttery-biscuit base.  
On the inhale, you get the dreamy whipped cream with sweet caramel toffee with a touch of fresh banana. Following this, during the exhale the hints of butterscotch compliment the buttery biscuit base. Now we appreciate this sounds very heavy but we can assure you this is not true. Deliberately made to be that dessert flavour that you can vape all day, we think we have achieved what we set out to do.
Jack Rabbit Vapes Banoffee Pie, nominated for Sub-ohm magazines Dessert of the year, inspired by… Josh's mum.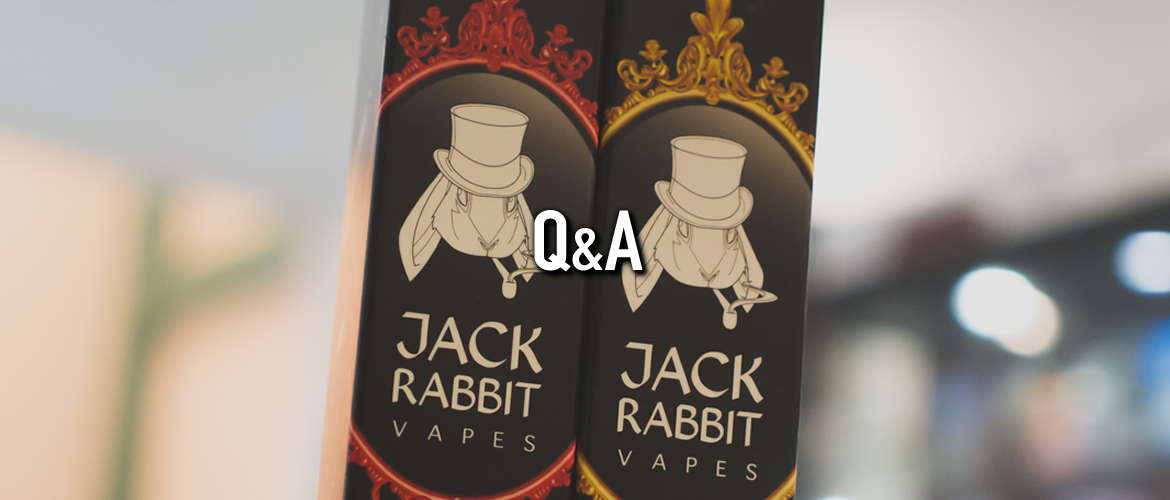 Jack – Evapo / Josh, Managing Director – Jack Rabbit Vapes
Jack: Hey Josh! Nice to finally meet you! How did you guys form as a company?

Josh: Likewise Jack; Toran and myself were born on the same day, in the same hospital, within Oxford in a village called Witney! We were friends from the first day we met!

Jack: Sounds like it was meant to be! How did this friendship turn into a e-liquid business?

Josh: It was around 2015 when both Toran and I decided to give up smoking and start vaping. We found that within weeks we were completely in love with vaping all the time but struggled to find flavours that we could just vape 24/7. It was from then that we decided to start making our own.

Jack: Who came up with the name Jack Rabbit Vapes then? Why a Rabbit and why Jack?

Josh: Toran used to work in a classy barbers in Witney called the Blunt Rabbit and his favourite colleague was called Jack; but hey, I'm no detective!

Jack: That is one incredible story! Definitively adds some character to Jack Rabbit! What made you decide on a 70VG/30PG mix?

Josh: We decided that it was the best idea as anyone who makes their own juices know that the PG carries flavour, so it is important to keep it within the mix. We found the balance in a 70VG 30PG mix.

Jack: Sounds like a smart idea to me sir! What's the future for Jack Rabbit Vapes then?

Josh: We're currently planning a release of potentially some new flavours every couple of months as we are very fussy about flavours! We want to be the new premium e-liquid that everyone loves – we even added another cap to our bottles to make it much easier to add your nic shot!

Jack: Thanks for taking the time to sit with me Josh it's been a real pleasure to hear about the Jack Rabbit Vapes brand and learn a bit behind the scenes. How can people connect with you on social media or a website?

Josh: Not a problem Jack, thank you for having me! You can find us on Facebook, Instagram, Twitter or view our products for sale on Evapo's online store!
Facebook: https://www.facebook.com/jackrabbitvapes/
Instagram & Twitter: @jackrabbitvapes
Website: www.jackrabbitvapes.co.uk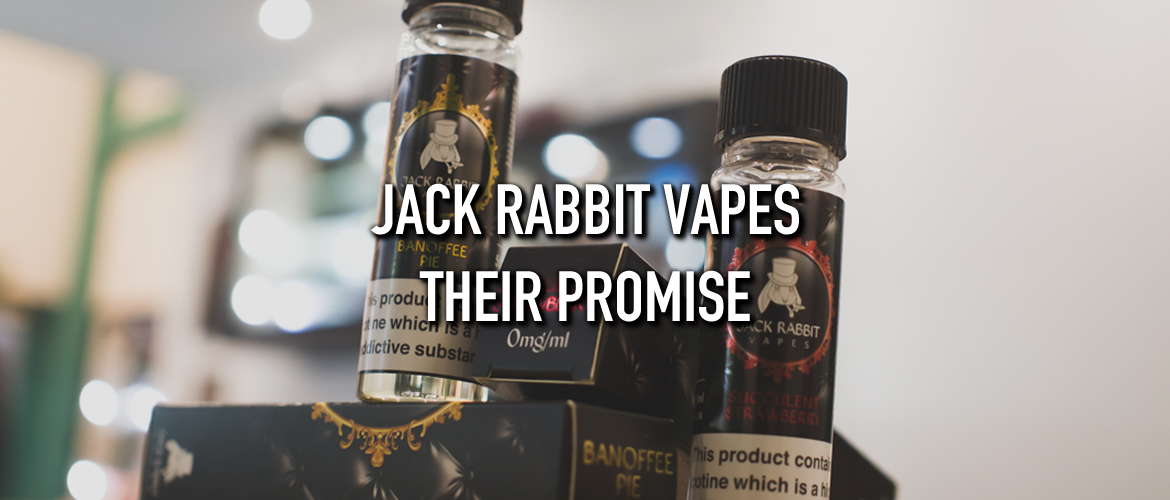 'Our promise to our customers is to always produce high quality, complex, authentic and delicious products in a true British fashion.'
– Josh Douglas – Managing Director, Jack Rabbit Vapes
Want to try these flavours? Make sure to pop into any of our UK stores to try them on our free tester bars! Who knows it could be your next favourite flavour.
Keep vaping and #VapeWithEvapo!
Here are some of our favourite Instagram post's of Jack Rabbit flavours!