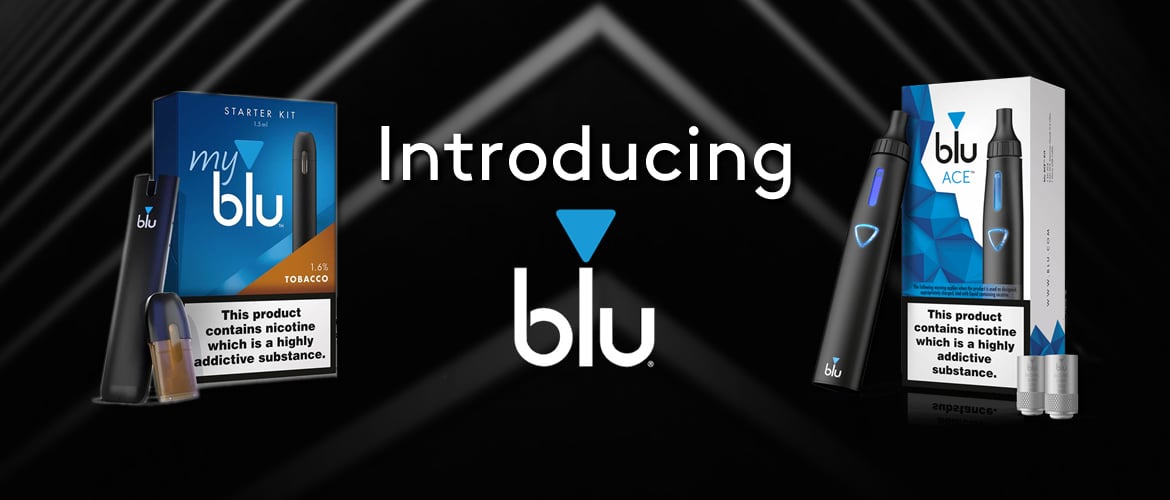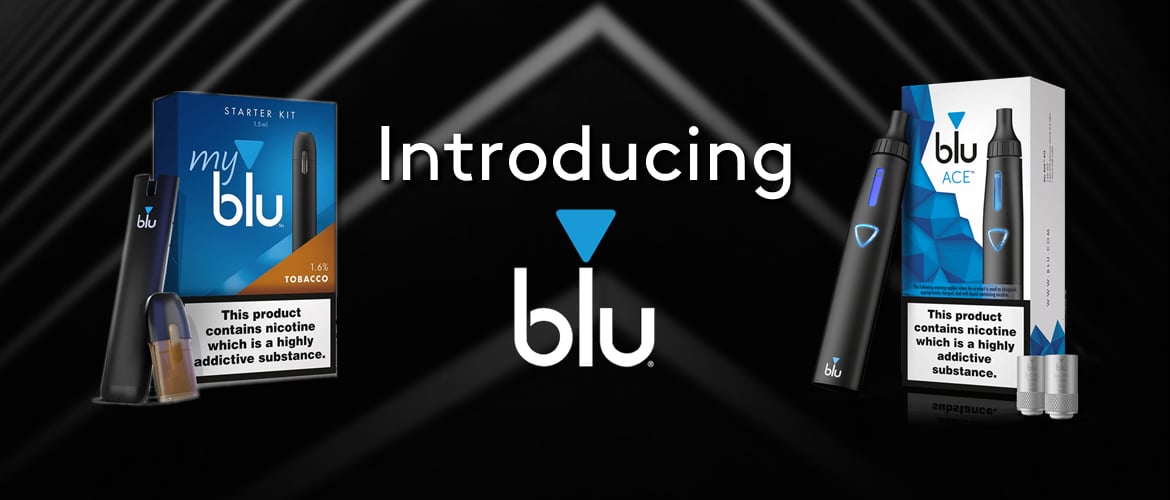 Introducing Blu
Evapo are proud to introduce some of the Blu product range to our 30+ UK stores and our online vape shop.
In this post we will be introducing the full range of products that will now be stocked in your local Evapo store.
Who Are Blu?
Blu was founded back in 2009 by an Australian entrepreneur and has since been acquired by the Amsterdam based company Fontem Ventures.
The company create all their products with the individual in mind, and design all of their devices with the intention of an easy transition from smoking to vaping.
Their aim was to create a range of reliable and quality products that fit easily into day to day life and making quitting smoking as easy and enjoyable as possible.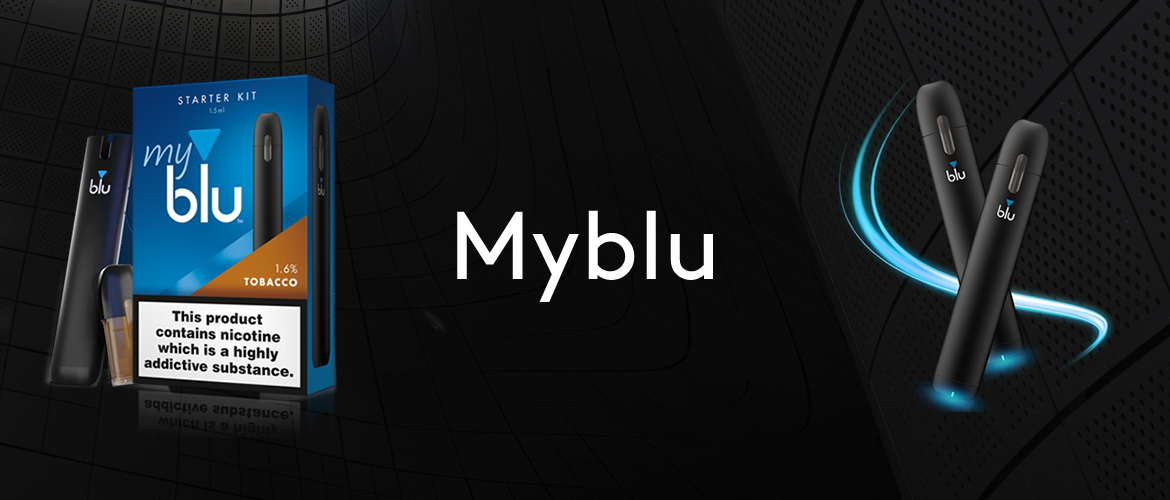 MyBlu
The MyBlu is a simple and user-friendly pod system that allows you to change flavours quick as a click!
The pre-filled pods click in and out allowing the user to pop in which ever flavour takes their fancy, without having to worry about re-filling their tank or changing coils.
Each pod is designed specifically for the MyBlu and contains 1.5ml of 16mg nicotine e-liquids, available in a variety of different flavours. Once the pod is empty, simply dispose of it and click in a new one for a fuss free vaping experience.
The MyBlu has a sleek and compact design, but with a surprisingly long-life battery that can last the user all day and charges via USB in only 20 minutes!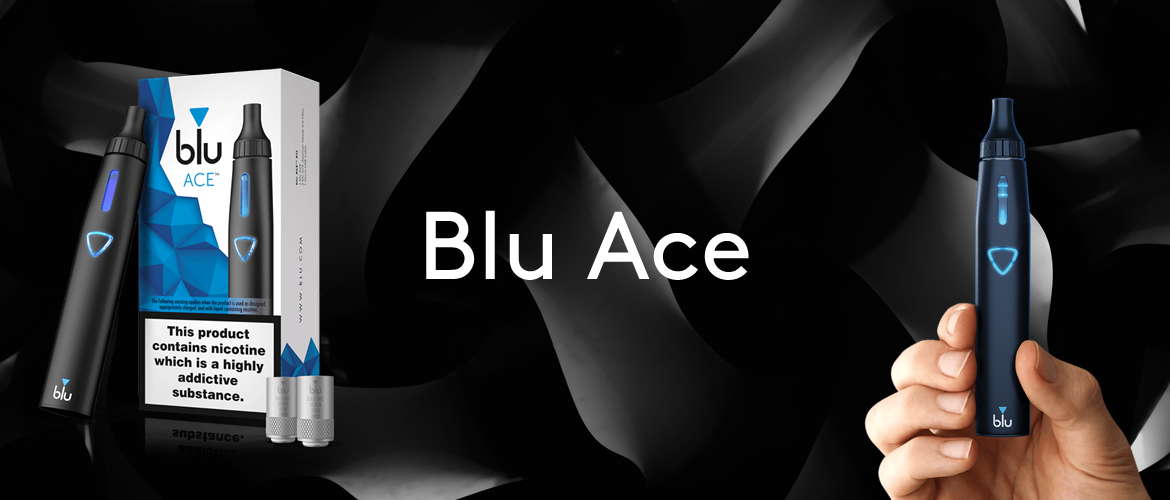 Blu Ace
The Blu Ace is an all in one vape device that combines a modern and minimalist exterior with an innovative spiral mouthpiece for a smooth and enjoyable vape.
The 0.6 Ohm coils are designed to work well with a variety of different e-liquids, including both 50:50 and high VG ratios.
The Blue Ace utilises vape while charging technology, so you can safely continue to use the device even when it is on charge!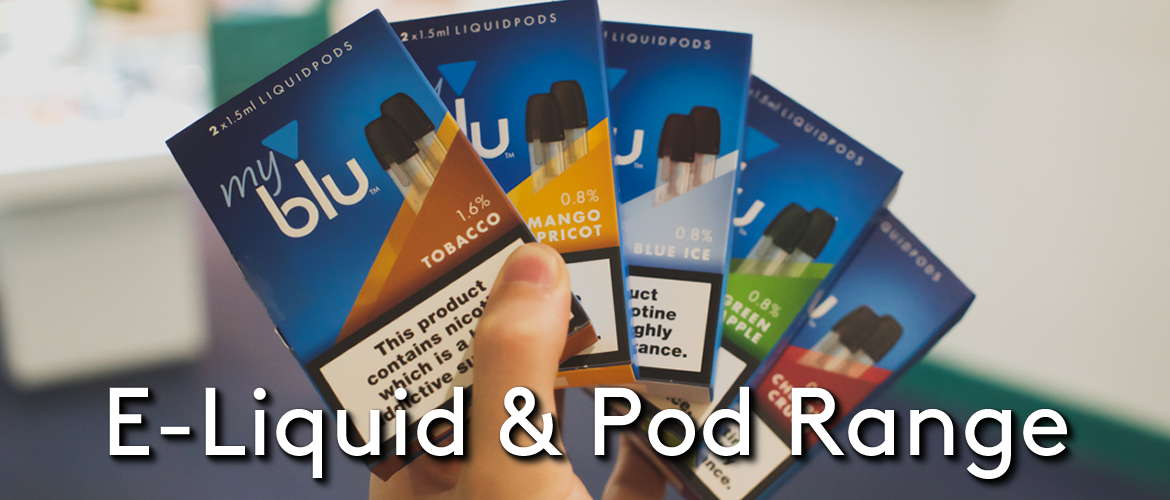 E-Liquid and Pod Range
In addition to stocking the MyBlu LiquidPods in a variety of different flavours, we will also be stocking 10ml bottles of Blu e-liquids which are available in an 8mg strength, with selected flavours also available in 0mg and 16mg.
The range includes flavours to suit a variety of different taste buds, these include:
If you think that the MyBlu or Blu Ace is the perfect device for you, why not pop in to your local Evapo store to learn more, alternatively, you can shop the full range on our online vape shop.