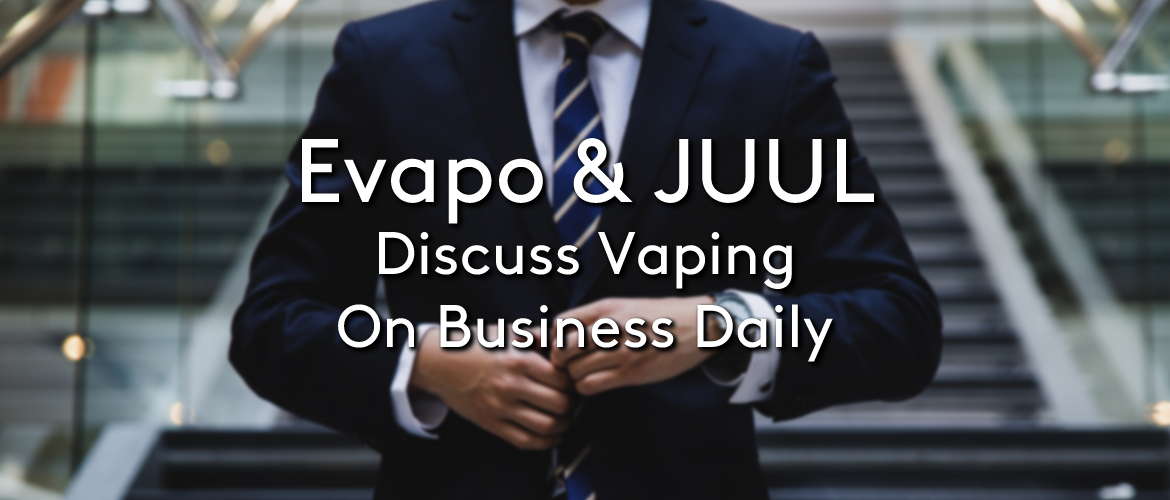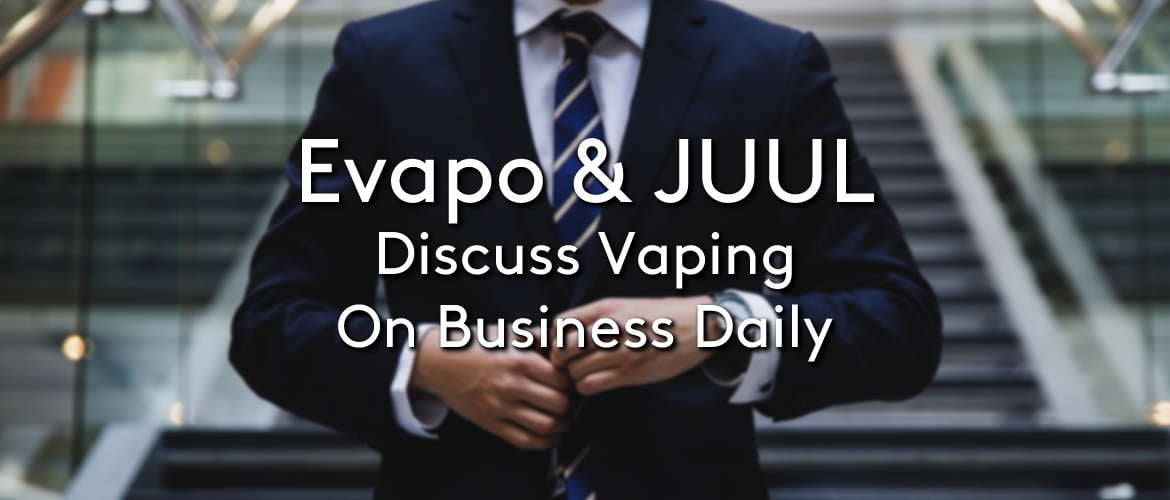 Evapo and JUUL Discuss Vaping on Business Daily
Evapo CEO, Andrej Kuttruff, and JUUL's UK Managing Director, Dan Thompson, were recently interviewed in a news piece for the BBC's Business Daily as part of BBC World Service.
The discussion focused on the issue of teen vapers in the US and whether  the benefits of e-cigarettes as an alternative to smoking outweigh the number of non-smokers who are now e-cigarette users.
Listen to the piece by Business Daily here for the full interview!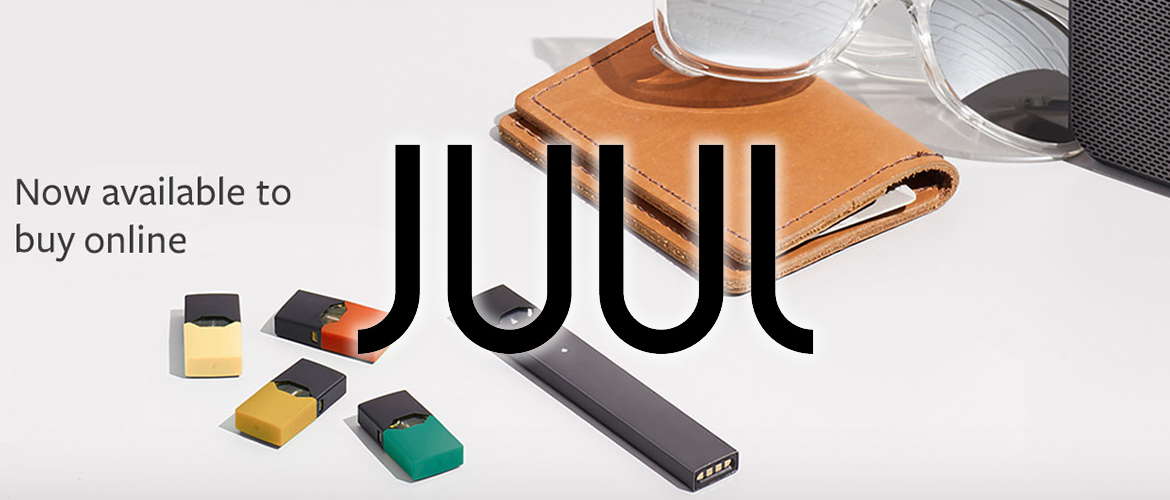 JUUL
With the introduction of JUUL to the UK vaping market, underage JUULing in the US is a main topic that is discussed throughout, as this has been a heavily discussed issue for the American vaping industry, and the public in general.
The JUUL is a popular pre-filled pod style vape device that has taken the US by storm. Sales of the JUUL, which is owned by PAX Labs, represent 70% of all e-cigarette sales in America.
The device is so popular that Americans often refer to the use of an e-cigarette as JUULing rather than vaping. However, it has been found that it is also popular with teenagers, who have never been smokers but have developed a nicotine addiction through persistent use of the JUUL.
Although these young people are not legally allowed to purchase the device, they have found ways to get their hands on them.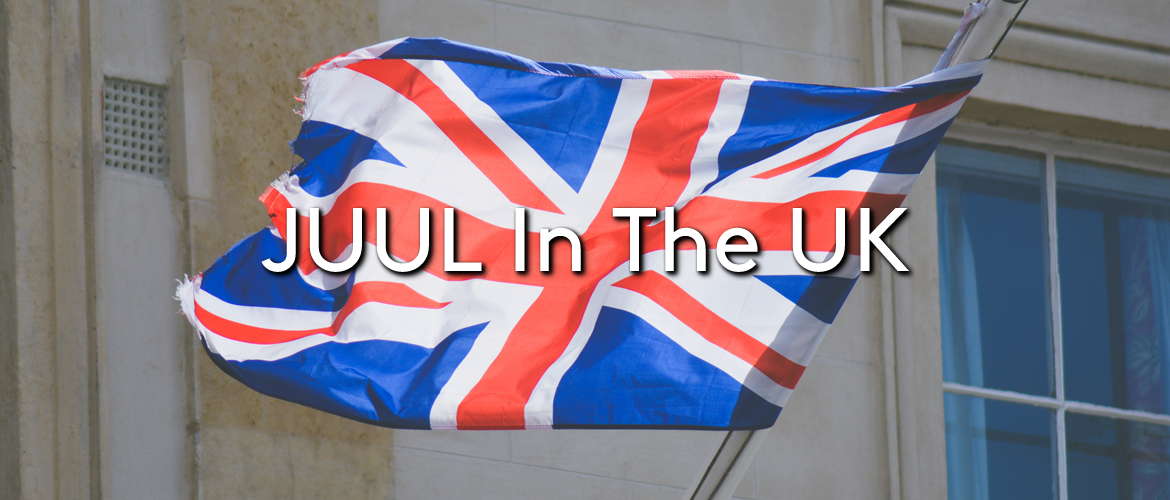 JUUL in the UK
The past few months have seen JUUL become available on the UK vaping market, albeit with a few adjustments. The UK already has stricter rules than the US regarding the sale of e-cigarettes and e-liquids. In the US JUULs are often sold with pods containing 50mg nicotine strength e-liquid, which far exceeds what is legal in the UK.
UK vaping laws dictate that e-liquids containing nicotine cannot exceed 20mg in strength, and so the JUULs available here contain substantially less nicotine than their American counterparts.
Evapo are one of the approved UK JUUL stockists, and we consider it of the upmost importance that we ensure none of our products are sold to underage customers.
Initiatives like 'Think 25', which requires staff members to ask for ID from anyone who looks under 25 years old before they can make a purchase, help us to ensure even those who may look old enough to purchase e-cigarettes have their ID checked.
We also have strict policies against proxy sales and will refuse to sell items if we suspect that they are for someone else who may not be of age.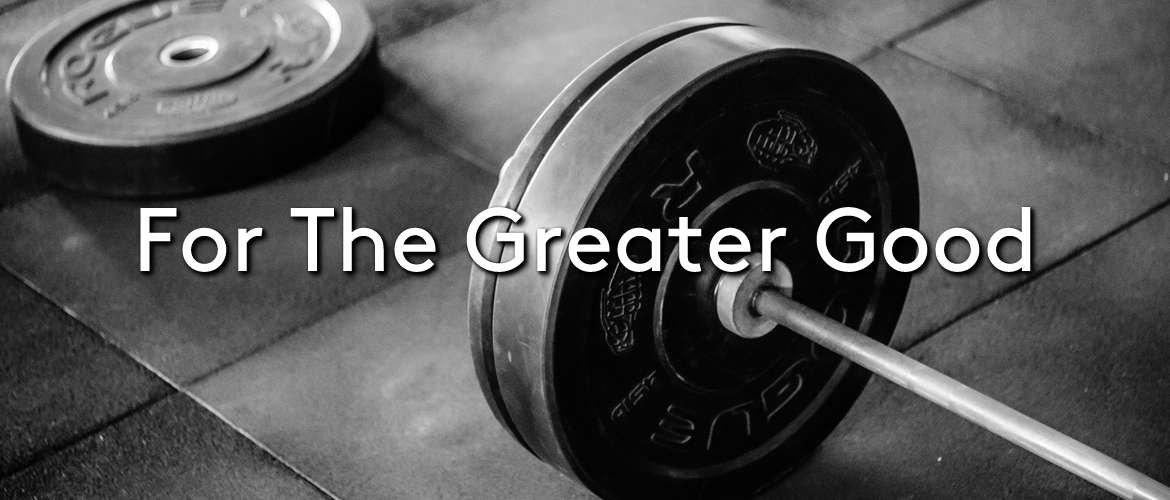 For the Greater Good
Dan Thompson of JUUL states that their 'global mission is to eliminate cigarette smoking'. This may seem like a very ambitious goal, but when you look at how quickly vaping has risen in popularity, with 4% of the UK population now identifying as e-cigarette users, it is something that could be considered possible, at least in some countries.
The interviewer very aptly describes the current situation as a dilemma, as it has never been the goal for e-cigarettes to introduce non-smokers to the use of nicotine, however, this very small percentage of non-smokers are massively outweighed by the number of people who have successfully quit smoking with the use of e-cigarettes.
During the interview with Andrej Kuttruff, CEO of Evapo, the interviewer asks whether Evapo customers are often smokers looking to make the switch.
Andrej's response when asked about the typical customer was:
'Everyone once started as a smoker and came in looking for advice.'
Owen Bennett, global tobacco analyst at Jefferies, shares that statistics suggest that a small amount of underage users will always be present with this type of product, in much the same way that there will always be a certain amount of underage people smoking and consuming alcohol. It is important that, similar to how the packaging of cigarettes was made to look less appealing, e-cigarettes and e-liquids are not conveyed in a way that will attract a younger audience.
It is also important not to allow the benefits of e-cigarette use as an alternative to smoking and the fact that vaping is allowing people to lead healthier lifestyles, to be clouded by the smaller controversies that are bound to occur with a growing brand like JUUL.
If you would like to weigh in on the discussion, let us know your thoughts on social media using #VapeWithEvapo.
Sources: