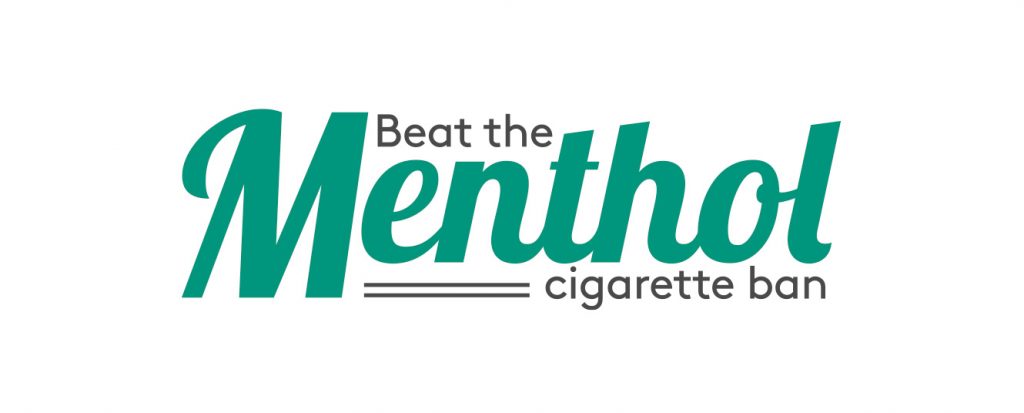 With the menthol cigarette ban looming, this may be the perfect time to consider making the switch from smoking to vaping. The ban will cover all flavoured tobacco products, such as menthol cigarettes and filters, but, as e-cigarettes do not contain tobacco they are unaffected by the new law.
We offer a huge range of menthol vaping solutions to make making the switch as easy and seamless as possible.
About the ban
From May 20th 2020 the UK will introduce the final phase of the European Union Revised Tobacco Directive, meaning all flavoured tobacco products will no longer be available to buy or sell. This includes menthol cigarettes, dual menthol cigarettes containing a crushable capsule, flavoured tobacco, papers and filters, and also slim cigarettes. This new law is being introduced as a way to increase tobacco control to pave the way for a smoke free future. You can read more about the ban in our previous post; 'UK Menthol Cigarette Ban to Take Effect May 2020'.
Disposable devices
If you are considering making the switch but want an option that is extremely easy to use, or you are not quite ready to make the commitment to a device and just want to give vaping a go to see if it will work for you, disposable devices could be an ideal option. These devices are prefilled with e-liquid and are a completely closed, fully charged system. This means there is no need to refill, no buttons and no charging, the device is ready to go when you are!
Mylo GO
The Mylo Go is a beautifully simplistic device, available in a range of Ohm Brew flavours including menthol.
The device is prefilled with an 18mg nic salt e-liquid, to quickly satisfy cravings without feeling harsh. Each device comes fully charged and provides around 200-400 puffs before it is spent and can simply be thrown away and you can continue with the next one.
Closed pod systems
Closed pod systems combine the ease of a disposable device with the longevity of a traditional e-cigarette. They are compact and discreet devices, with a built in rechargeable battery and replaceable pre-filled pods, making them extremely popular among new vapers as they do not require much maintenance and are extremely user friendly.
The battery on these devices typically lasts a full day with average use, and they recharge quickly via a USB connection, perfect for at work or on the go. Rather than having a refillable tank like traditional devices, they utilize a pre-filled pod which can simply be disposed of and replaced when empty, and are available in a range of flavours and nicotine strengths.
Devices such as the JUUL, Logic Compact and Vype ePod are popular starter kits that offer menthol options and will make making the switch from smoking to vaping feel like a breeze!
JUUL
The JUUL device is an incredibly small and discreet system that feels comfortable and familiar to hold and use, perfect for new vapers who are making the switch from smoking to vaping. The LED light helps you keep track of when to charge your device, and the magnetic charging dock means you can charge easily from any USB port.
The range of diverse flavour pods has something for everyone, including a choice of two menthol flavours, Glacier Mint and the new Menthol pods, with two nicotine strength options.
Logic COMPACT
The Logic COMPACT truly lives up to its name, with its small size it slips easily into your pocket for on the go vaping.
The new Logic COMPACT multi-menthol starter kit makes it easy to beat the menthol cigarette ban with a choice of Peppermint, Spearmint, Polar Menthol & Berry Mint, so you can find the perfect flavour to suit your needs all in one handy kit!
Vype ePod
The Vype ePod offers up to 275 puffs per pod, with an innovative magnetic pod system that makes sure your new pod clicks easily into place and stays put, even if you are on the go.
Their Chilled Mint pods will satisfy your cravings while providing an icy kick.
Vype ePen 3
The Vype ePen 3 boasts an ergonomic design and fluted mouthpiece that feels comfortable to hold and use, and the limited edition green design is a real eye catcher! With a built in 650mAh battery that lasts all day, it is perfect for on the go use.
The wide range of pods lets you choose from a multitude of flavours and strength options, and change flavours with just a click.
Refillable tank systems
If you are looking to make the switch, but want the flexibility to try out different flavours and strengths to find the perfect fit for you, a refillable tank system such as the Vaptio Tyro, Vaporesso Orca Plus or SMOK Nord offer you the chance to experiment and find the perfect combination to best suit your needs.
These devices can be refilled endless times, and contain a coil, or atomizer, which will need to be replaced periodically when it starts to taste burnt. These devices tend to be slightly bigger than their closed pod system counterparts, as they contain a more powerful battery and are designed to be more durable.
Vaptio Tyro
The Vaptio Tyro is a robust and easy to use device that offers the users customisation options such as adjustable airflow and multiple coil options, so you can personalise your vaping experience.
Vaporesso Orca Solo Plus
The Vaporesso Orca Solo Plus offers a 1200mAh built in battery that will last all day and is easily charged.
The new Meshed and CCELL coils let you choose the coil to best suit your e-liquid preferences, and helps you optimise flavour.
SMOK Nord
The SMOK Nord boasts both the small, compact size of a pod device and the ability to refill and change the coils of a refillable device, making it the best of both worlds!
The pod can be refilled multiple times, and contains a replaceable coil with different options for mouth to lung or direct to lung vaping.
We recommend pairing these devices with 50/50 e-liquids such as the Ohm Brew nic salt range, which is available in strengths ranging from 0mg up to 18mg and dozens of flavour options.
Alternative to vaping
If you are not sure that vaping is the stop smoking solution for you, we also offer a range of nicotine pouches which are available in menthol or citrus flavour variations and two different nicotine strengths. These are designed to be held between your lip and gum and will slowly release nicotine into your system to keep cravings at bay. Read more about Zyn pouches in our previous post; 'Beat the menthol cigarette ban with nicotine pouches'.
If you are considering making the switch but are unsure what option would best suit your needs, head over to our online vape store or blog for lots of advice on making the switch. You can also contact our customer service team via our live chat, email, phone or on social media for advice and recommendations.