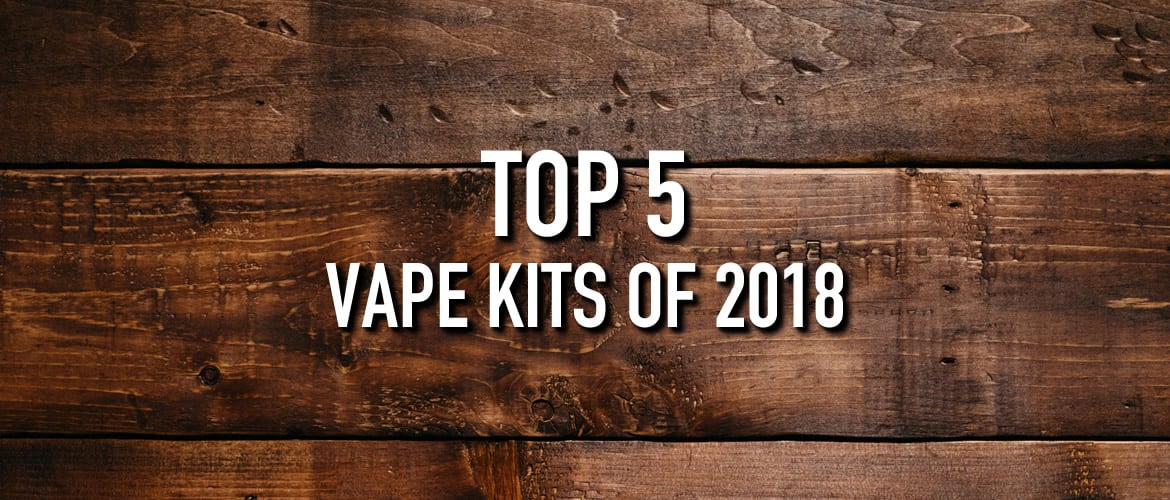 Top 5 Vape Kits of 2018
There are a lot of starter vape kits on the market at the moment, and for people who are looking to start vaping whether it be socially or as a stop smoking device, the sheer amount of choice can be confusing and daunting.
We have compiled a list of 5 of our favourite starter kits of 2018, this list includes some products that are new to the market this year and also products that have been helping our customer give up smoking for a while now, that we recommend over and over again because they work!
We hope that this list will help new vapers identify what they are looking for in a vape and some examples of what devices could fulfil these needs.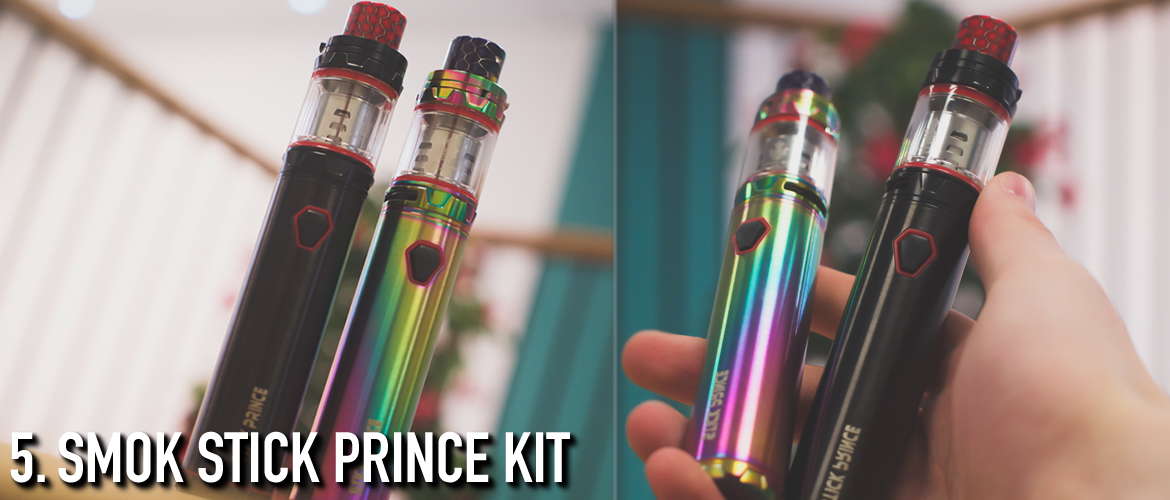 5. SMOK Stick Prince Kit
The Smok Stick Prince kit starts off our list for the vapers looking for big clouds and flavour! This pen style device is definitely one of the most powerful devices in our starter kit range and is often also used as a back up device for more advanced vapers due to its combination of power and simplicity.
The TFV12 Prince tank, found in this kit, provides the user with phenomenal flavour, cloud production and it runs fantastically using an internal 3000 mAh battery.
The device is set at 50w, so some new vapers will find it is too powerful for them, however for those looking for a powerful device that is simple to use the Stick Prince is an instant winner, and the airy Prince tank is a hit for the flavour chasers.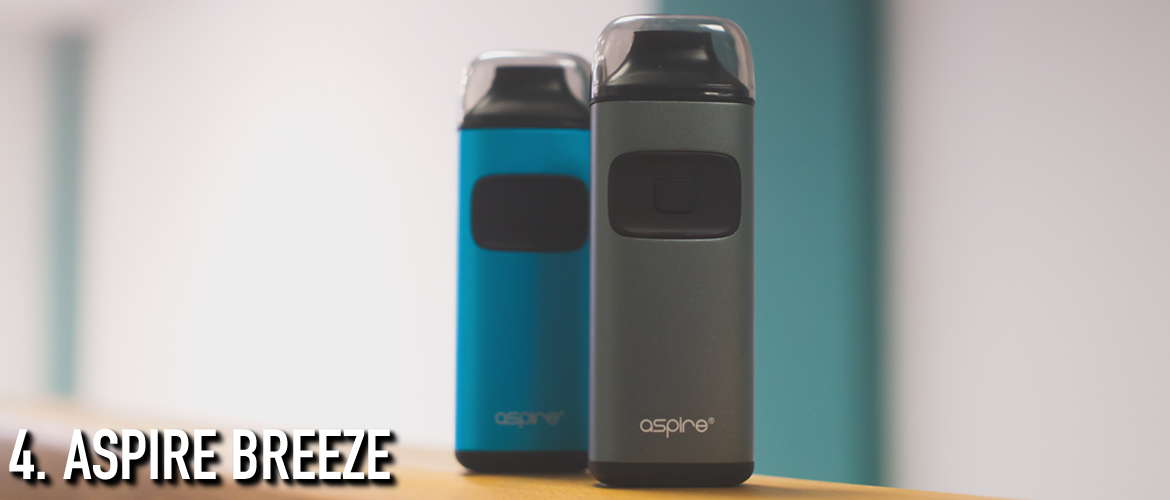 4. Aspire Breeze
The Aspire Breeze is an all in one device with a twist! It looks discreet and its compact size means it fits comfortably in your  hand; it may be small, but it still has a 2ml built-in tank and a surprisingly powerful 650 mAh battery.
The Breeze has a relatively airy draw and although it has a good amount of power, the vapour production is minimal enough to tie in with the discreet nature of the devices design. In the interest of being completely user friendly, the Breeze comes with a handy lid to keep the mouthpiece clean when being stored in a bag or pocket. It also has auto-fire capabilities that mean, although you have the option to use the button to fire the device, you can also make it fire by simply breathing in through the mouthpiece.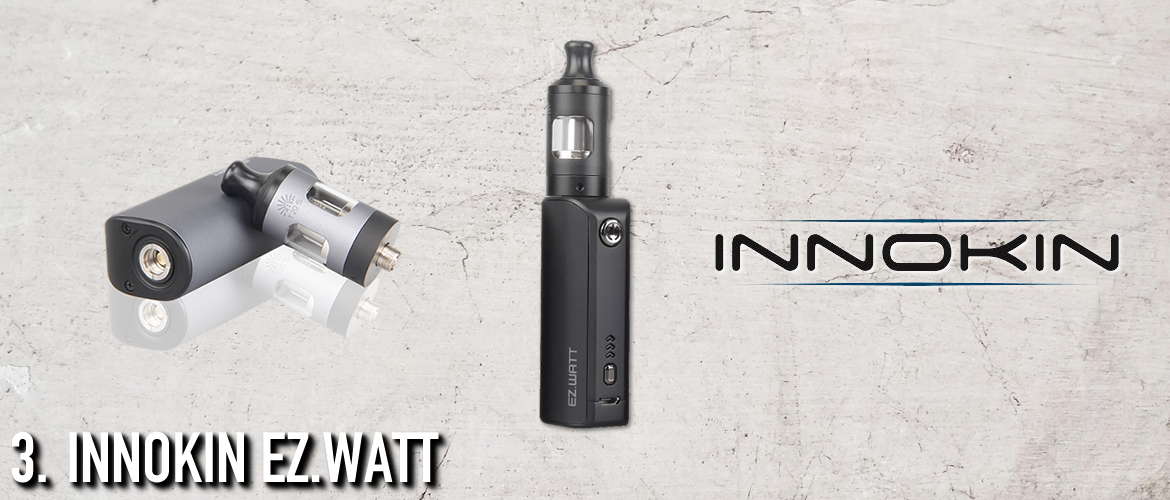 3. Innokin EZ. Watt
The Innokin EZ.Watt is a great set up for new vapers who are looking to give up smoking roll up cigarettes or a device that has an adjustable power range. The device comes with the Innokin Prism-S Tank which has a tight draw and is ideal for MTL vaping in a way that will feel familiar to the user.
The EZ.Watt is a good compromise between a set wattage device and a variable wattage device because you are able to change the power output, but you have the choice of three pre-set options. The slight rubber coating makes for easy grip alongside the fluted mouthpiece; ideal for any new vaper who is adjusting to using an e-cigarette.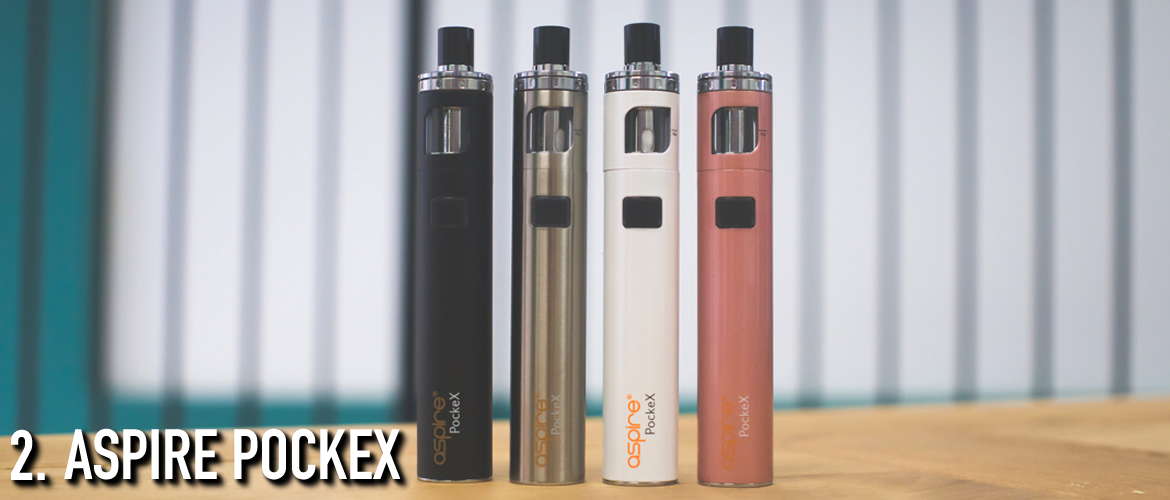 2. Aspire PockeX (AIO)
The Aspire PockeX is one of our best seller starter kits, and it isn't really surprising!
Extremely user friendly, the PockeX is an All-In-One device with a top set coil, meaning you can change your coil with a full tank of e-liquid and not risk it pouring out everywhere. The slightly airy draw is very comparable to that of a tailor-made cigarette, making it very popular with new vapers who are using it as a stop smoking aid.
Do not worry if you break the tiny little glass section, they're only £3.99 and available from our shops and website here.
As it is an AIO (All in One) device it is super straightforward and only has one button that functions as both the fire button and the on/off button.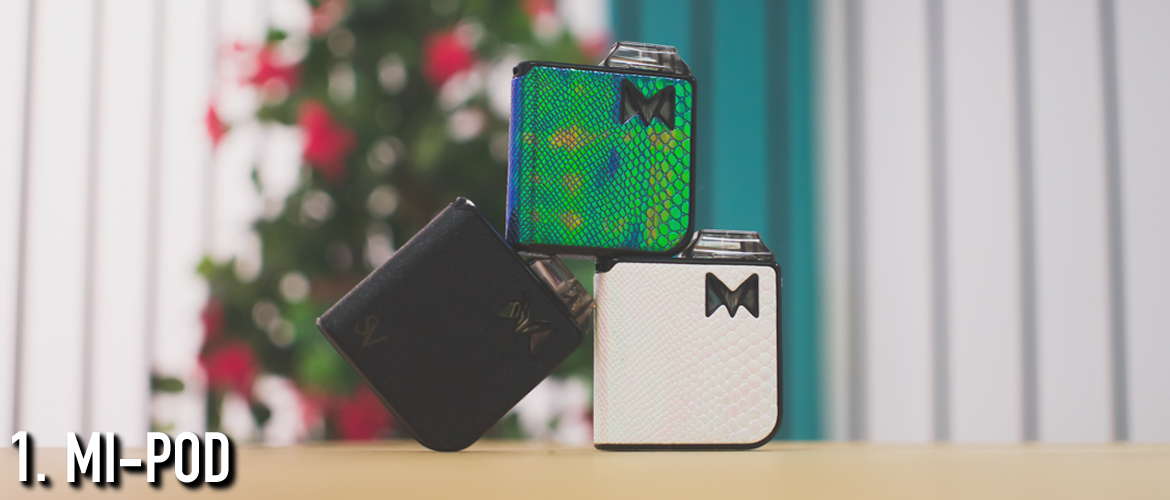 1. Mi-Pod
Taking the top spot is the Mi-Pod, a vape so beautifully crafted and discreet you can hardly tell it's a vape!
The Mi-Pod is a pod system device that comes in a variety of different finishes to suit any personality, the tiny POD-mod is way more powerful than you would expect, with a 950 mAh battery housed inside it is an excellent device for those looking to give up smoking, or as a discreet addition to any vapers collection. Pod mods are incredibly user friendly and eliminate the need to change coils for anyone not wanting to have to worry about getting messy.
To read more about the Mi-Pod and pod systems in general check out two of our previous blog posts 'Introducing the Mi-Pod' and 'Vape Pod Systems' for more details!
If you are looking to buy a new starter kit or would like to explore vaping as a stop smoking aid, check out our online vape shop or pop in to one of our 25+ UK stores. Let us know what you think of the devices in our top 5 on social media using #VapeWithEvapo!