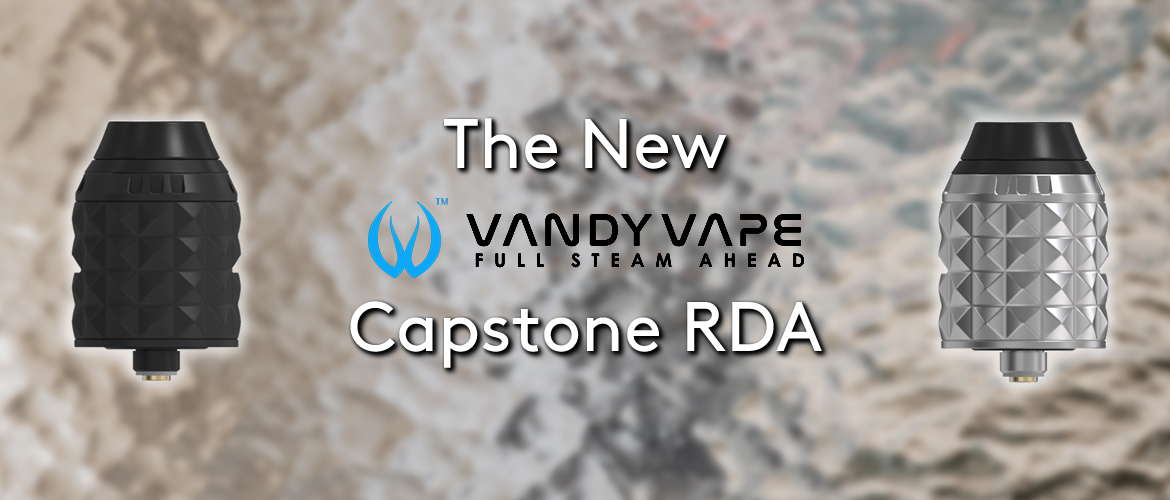 The New Vandy Vape Capstone RDA
Vandy Vape are a company that are persistently leading innovation within the vaping community, and they certainly have not disappointed with their latest RDA design.
What Is An RDA?
Simply put, an RDA is a rebuildable atomizer, and are only meant for use by advanced vapers with excellent knowledge of both Ohms Law and battery safety.
Rather than simply inserting a factory-made coil, an RDA requires the user to build and 'wick' their own coils. This means either using tools to manually coil your chosen wire, or using a pre-made set of wire coils, then using a loose cotton or cotton sheets to 'wick' the coils.
These coils will then work in much the same manner as any other tank, however, the user can build them to their exact preferences in terms of resistance and materials, and most people find that the flavour and vapour production on an RDA is unmatched by any stock coil.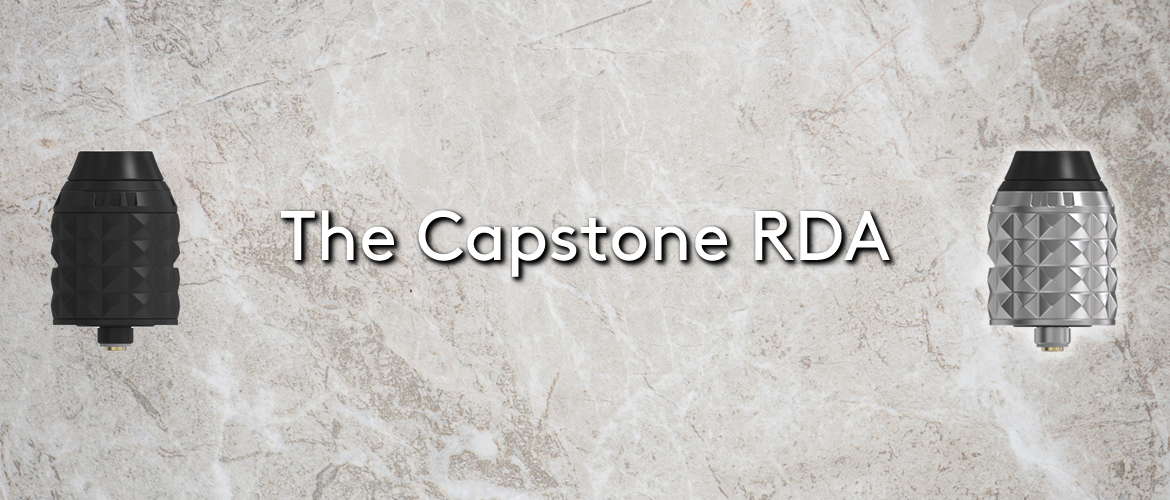 The Capstone RDA
The Capstone is the result of a collaboration between Vandy Vape and Vape:-)Appy and are we glad that these guys got together or what!
The capstone goes heavy on the geometric shapes, with an outer design featuring tonnes of 3D pyramids, giving it an almost spikey appearance.
Inside, the single screw capstone build deck is spring loaded, making it incredibly easy to build on with either a single or dual coil build.
The trapezoid airflow combines with the ramp system to allow for amazing flavour!
Not only does this RDA come with a standard 810 drip tip, but it also comes with a 510 adaptor and a one-piece PC comp cap.
Although the capstone would be a great addition to many mods, when paired with a squonk mod is when it really comes in to its own! The waterfall squonk action effortlessly and evenly coats your coils in seconds, for beautifully quick and easy vaping!
If you are interested in taking a closer look at the Vandy Vape Capstone RDA, why not pop in to your local Evapo store, or check out our website.