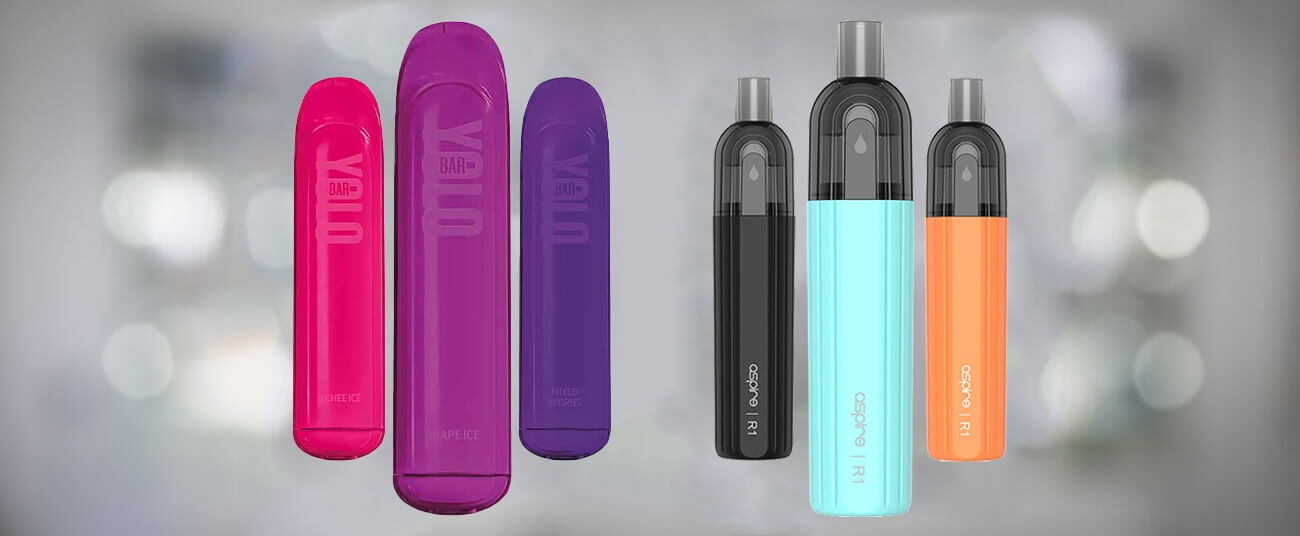 Rechargeable disposables vapes, and even refillable disposable vapes, are the latest addition to the vaping market. They offer a more efficient and longer-lasting alternative to traditional single use disposables, so we are taking a closer look at how they work and some of the options available.
Single use disposables vs rechargeable disposables
Single use disposables are what usually spring to mind when talking about disposable vapes. These devices come prefilled with e-liquid and pre-charged, and the batteries in these devices have been optimised to last approximately as long as the e-liquid lasts. Once the e-liquid is depleted the device will stop working and can be responsibly disposed of.
On the other hand, rechargeable disposable vapes allow the user to top up the battery to ensure that all of the e-liquid can be used up, helping you get the most out of each device for a slightly more long-lasting vape.
Furthermore, rechargeable and refillable disposable vapes are the perfect combination of a disposable device and a traditional permanent vape kit. They offer the convenience and compact size of a disposable device while allowing the freedom to choose the e-liquid flavour and strength that best suits you, and to refill and recharge multiple times.
YOLO Bar
YOLO Bar's range of rechargeable disposable vapes offer an ultra-modern vaping option that is ideal for popping in your bag or pocket ahead of a short trip.
They feature a sleek neon design with a comfortable curved mouthpiece and a USB Type-C charger port at the base that allows for a top-up charge so you can ensure you get to use every last drop of e-liquid.
YOLO Bar's are available in a range of eight vibrant flavours, encapsulating a number of different flavour profiles to suit different tastes.
Each YOLO Bar is filled with 2 ml of 20 mg/ml nicotine salt e-liquid with a super smooth inhale that satisfies nicotine cravings quickly and efficiently.
Being able to top up the battery power makes the YOLO Bar a great companion when on a short trip or at a festival as it can allow the device to last longer than other single use disposables, offering approximately 575 puffs per device.
Aspire R1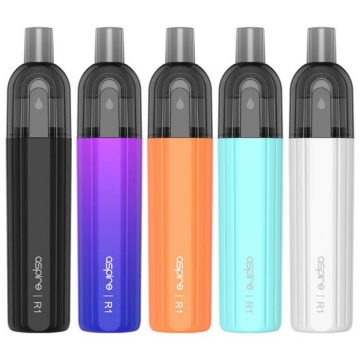 The Aspire R1 is a unique rechargeable and refillable disposable vape that perfectly bridges the gap between single use disposables and traditional vape kits, for an ultra-convenient device that offers the freedom to keep refilling the 2 ml non-replaceable pod until it no longer produces vapor.
The R1 device contains a 650 mAh built-in battery which can be recharged when needed via a USB Type-C charger cable.
Inside the pod is a 0.8 ohm coil which offers a smooth and flavourful vaping experience, converting your favourite 50/50 or high PG e-liquid into a rich vapor that can be enjoyed all day.
Like other disposable devices the R1 is a compact device that is ideal for travelling, nights out, or just as a convenient device for when you are out and about.
The aspire R1 is easy to fill, recharge, and offers plenty of power to last the average vaper for a full day of vaping.
Once the coil is reaching the end of its life the device will stop producing vapor and can be responsibly disposed of, then you can either replace it with a new R1 or return to using your primary vape kit.
If you fancy giving either of these devices a try why not pop in to your local Evapo store and take a look at our range. You can also head over to our website where you can shop our full range of rechargeable disposables as well as single use disposables for convenient home delivery.