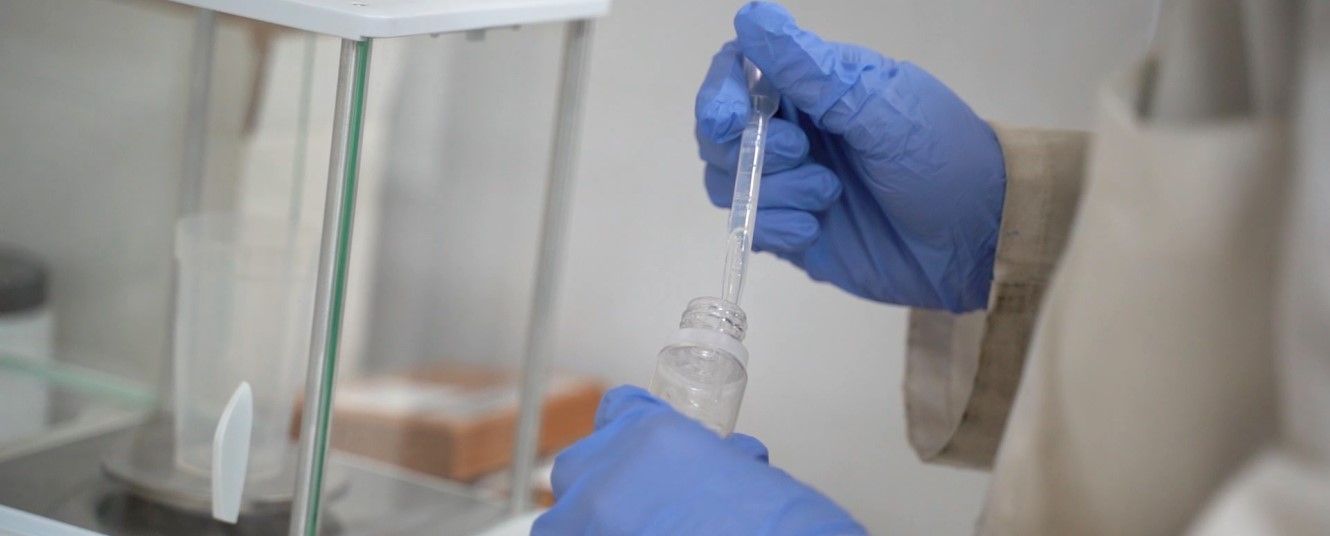 The UK has some of the most effective and rigorous standards for nicotine-containing e-liquids in the world. As an e-liquid manufacturer, we know the importance of compliancy testing, and want to ensure that every single bottle of e-liquid we make is not only TPD compliant, but also of the highest quality possible. In line with this, we opened our own ISO accredited testing and compliancy laboratory in Belfast, Ireland.
TPD compliance testing
The Tobacco Products Directive (TPD) and the Tobacco and Related Products Regulations (TRPR) are the set of standards that all nicotine-containing e-liquids must meet in order to be legally sold in the UK. These include restrictions on nicotine content, bans on certain ingredients, specific labelling requirements, and the requirement of child-resistant packaging. This is overseen by the Medicines and Healthcare products Regulatory Agency (MHRA).
Our lab produces TPD submissions for all of our e-liquids, completing all of the necessary steps in house through a series of complex testing. We test not only the e-liquid, but also the vapour that is produced, through a specialised vaping machine. An e-cigarette filled with the sample e-liquid is fitted onto the machine, which then vapes the sample and collects the vapour into a specialised liquid.
This liquid is then tested though high performance liquid chromatography, or HPLC, which allows us to measure for certain chemicals like formaldehyde and acetaldehyde, which are known carcinogens. We also test using gas chromatography which looks for banned compounds like diacetyl.
During these tests we also measure the amount of nicotine per puff, to ensure the nicotine content advertised accurately reflects what is inside the bottle. Full TPD compliance testing in our labs takes between 2-3 hours to complete per sample.
All of this data is recorded and presented to the MHRA as part of the TPD submission. Once the e-liquid has been approved it will be provided with a unique ECID number to show it is TPD compliant, this needs to be included on the label along with the other necessary warnings and important information.
So far our lab has completed 600+ TPD submissions!
What else do we do?
TPD compliancy testing is a big part of what we do, but it's not the only thing that happens at our labs. Our lab works in conjunction with our e-liquid manufacturing facilities to provide constant batch testing on the e-liquids they produce. A sample is taken from every batch and tested to ensure that the product is fully mixed and that the nicotine content is correct. This helps us ensure that every batch of our e-liquid meets our high standards and is ready to be sent to our customers.
These batch tests are comprised of two tests, an in-run processing check that is run on a titrator which can be completed in just 20-30 minutes, then the finished product is tested using the high performance liquid chromatography which takes a couple of hours.
Not only do we complete tests for e-liquids at our lab, but also for CBD products. These tests differ a little from nicotine testing as they are looking at a wider range of compounds. These tests are also completed using HPLC, and test for not only CBD but also another seven small level cannabinoids.
While they are still tested by HPLC, the CBD test is more complex, as Ryan the Laboratory Manager explains;
"When you're testing nicotine all you're really testing is e-liquid with different flavours, maybe different concentrations of PG/VG, but they are all essentially the same. So the nicotine method works for every single e-liquid that comes to us. The difference for CBD is that you have CBD chocolate, CBD creams, CBD honey, so it's a lot more complex in terms of sample prep. For example once we had bath bombs and we were trying to make them up and they were just fizzing all over the place. Each sample would need to be prepared and thought about slightly differently."
Our achievements
Our hardworking team are able to complete around 100 nicotine tests and 20-40 CBD tests per month. It's so important to us that we test every batch, as well as all the raw materials before we use them, to make sure that every product our bottling facilities manufacture are of the high quality that our customer have come to expect.
Having the support of our testing and compliancy laboratory allows us to complete the whole e-liquid manufacturing process in house, cutting down the production time so we can keep the shelves stocked at our stores and in our warehouse. Testing every batch is something that many other companies will not do, but to us it is important that every bottle of e-liquid we produce is exactly right no matter the flavour or formulation.