Ohm Brew Signature Blend
The Ohm Brew range cater to a huge spectrum of different vapers, with their 50/50 nic salt range, the Badass and Baltic Blends and now the Ohm Brew Signature Blend.
What Makes Signature Blend Different?
The Signature Blend is an innovative new e-liquid which combines the two different forms of nicotine, nic salts and freebase.
They are available in the maximum nicotine strength of 20mg, in some of the most popular Ohm Brew flavours, and are unlike any of the other products we currently stock.
With a 50/50 VG/PG mix, they are fantastic for new vapers and those using starter kits or MTL devices.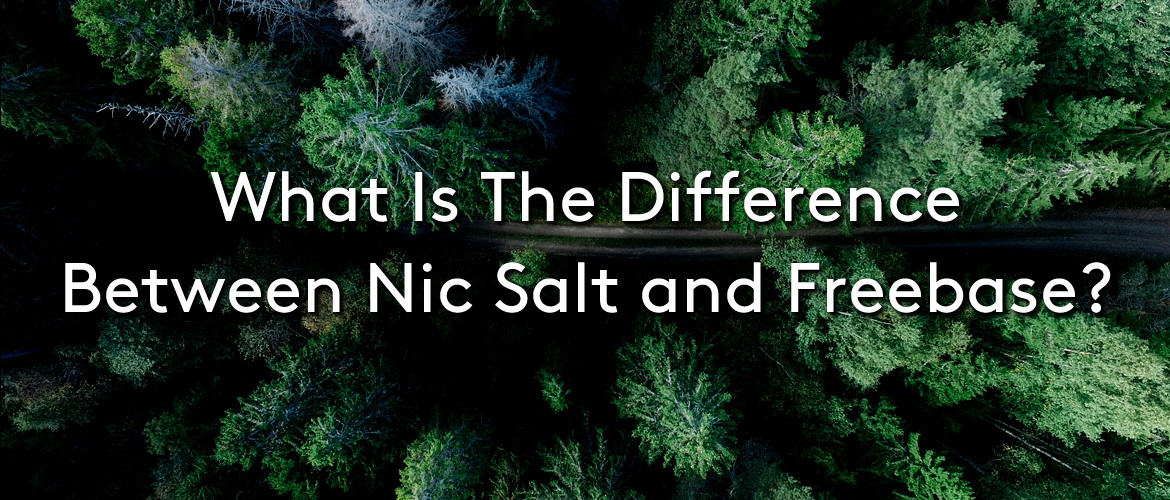 What is the Difference Between Nic Salts and Freebase?
These two forms of nicotine are utilised for their different characteristics and can each make for quite a different vaping experience.
Nic salts are the form in which nicotine naturally occurs in the tobacco plant and are acidic in nature. They have recently become popular in e-liquids as the nicotine is absorbed quickly into the bloodstream, satisfying cravings fast.
However, they are very smooth to vape even at high nicotine strengths. Freebase is a form of liquid nicotine that is the more traditionally common form used in e-liquids and is an alkaline. Freebase is characterised as having more of a throat hit and absorbing less rapidly than nic salts, meaning the user can vape for longer without feeling overwhelmed.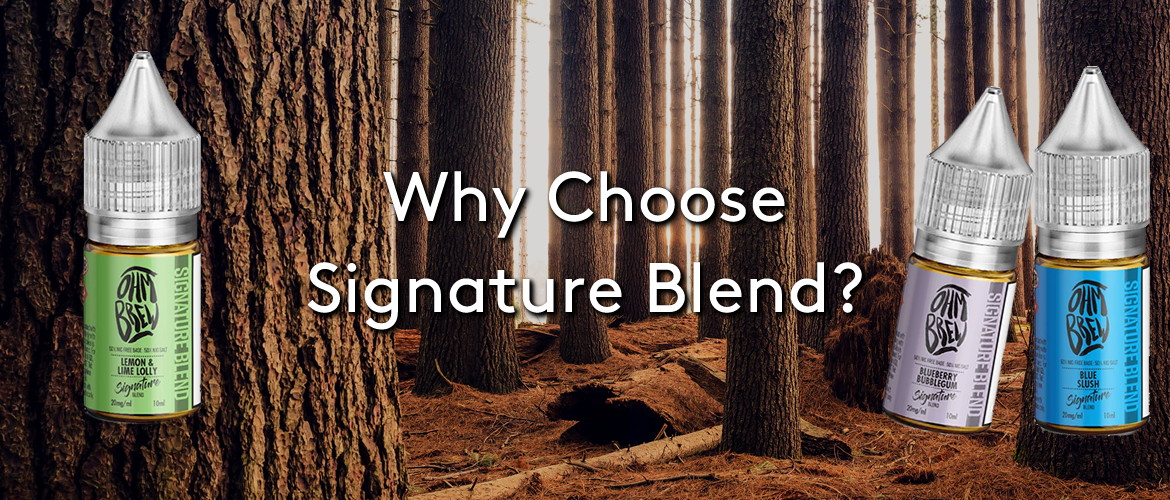 Why Choose Signature Blend?
The Signature Blend range has been designed as a 'best of both' to target those vapers who find they enjoy both nic salts and freebase but would more enjoy something a little in-between.
Due to the combination of different nicotine forms, the Signature Blend take on a comfortable mixture of the different characteristics of each, making for a new vaping experience as yet unseen in the current market.
They are smoother to vape than traditional freebase e-liquids, but still provide some of the throat hit that ex-smokers associate with a cigarette, and the nicotine absorbs quickly into the bloodstream.
This means the user will feel the satisfaction quickly but can continue to vape for a bit longer without feeling overwhelmed by the nicotine. They also utilize the maximum nicotine content of 20mg allowed by the EU which many other e-liquids do not.
Due to the 50/50 VG/PG ratio, they are a thinner e-liquid and so are best used in a starter kit or MTL style device and are great for new vapers as a way to help them kick their smoking habit.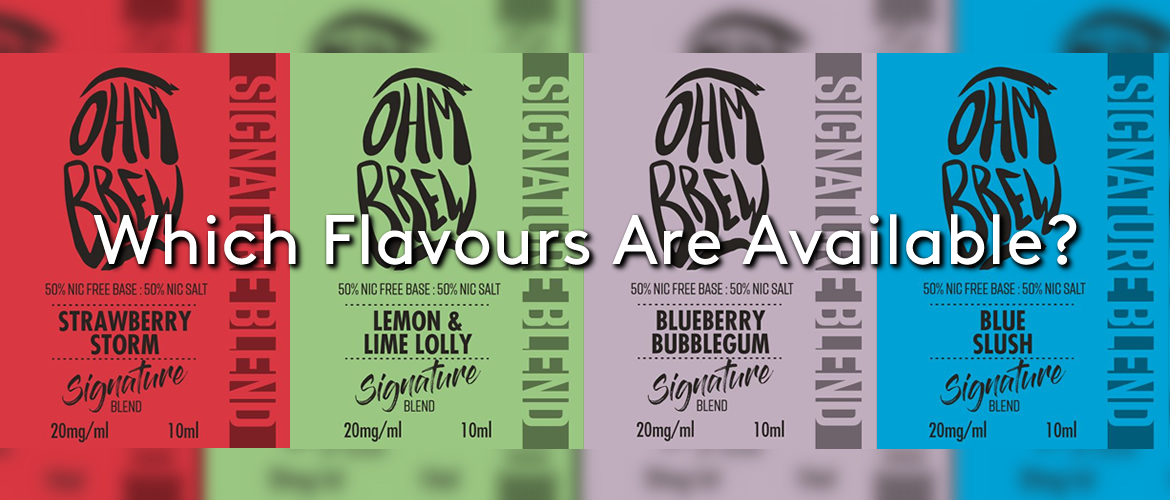 Which Flavours are Available?
Signature Blend currently offer a range of four popular Ohm Brew flavours;
Blueberry Bubblegum – This nostalgic flavour will take you on a trip down memory lane, back to the childhood sweet shops you loved. A perfect mix of tangy and sweet!
Strawberry Storm – Keep it simple and delicious with freshly picked strawberry, juicy and bursting with flavour.
Blue Slush – Just like your favourite slushy drink, enjoy the combination of blueberries and raspberries finished with an icy, slushy tang!
Lemon and Lime Lolly – A zingy but light lemon sorbet with a complimentary drizzle of fresh lime juice.
If you would like to give the Signature Blend range a go, pop in to your local Evapo vape store or head over to our website.