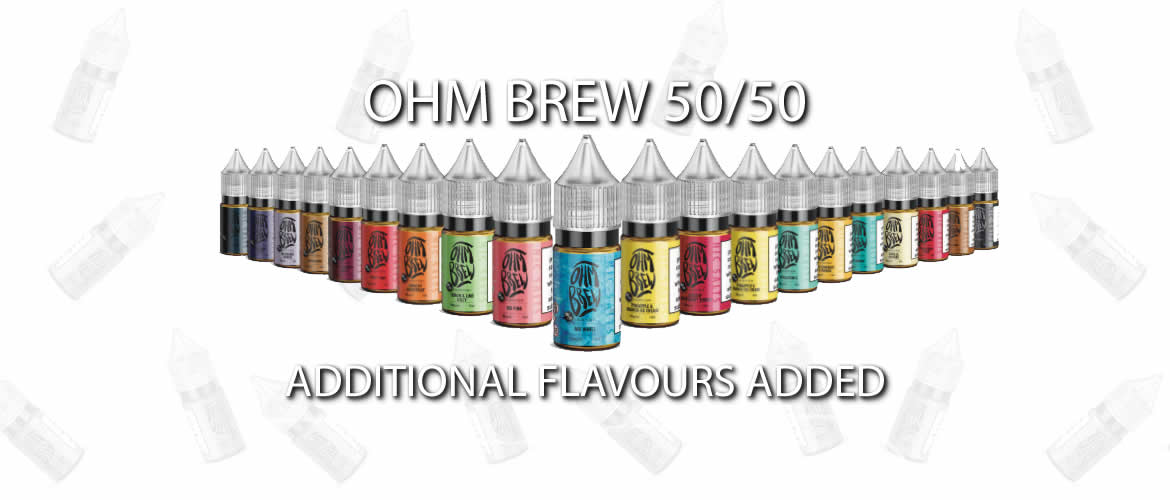 Ohm Brew 50/50: All 20 Flavours
Following the amazing success of the range so far, Ohm Brew eliquids have brought out 5 more flavours in their 50/50 Nic Salts line. If you haven't yet tried this range of juice you are missing out!
These additional 5 flavours brings the total to 20 flavours in the range, with a flavour to match any taste. Check out our previous blog posts Introducing the Ohm Brew 50/50 Nic Salts Range, Ohm Brew 50/50 Nic Salts Flavours and New Flavours From Ohm Brew 50/50 to see the full flavour profiles and learn about the range!

Black Jacked
Everyone remembers this delicious liquorice/aniseed sweet from our childhood, so enjoy a little nostalgia that won't leave you with a funny coloured tongue!

Blueberry Blitz
Just like the fruit! Tangy, juicy and perfectly sweet, what's not to love?!

Strawberry Storm
Nothing says summer like fresh picked strawberries, so as the weather starts to warm up (We hope!) this juicy strawberry liquid is the perfect all day vape!

Punchin' Pineapple
Not going away this summer? Don't even worry, this mouth-watering fresh pineapple flavour will transport you to a tropical island!

Fizzy Cherry Cola – Coming Soon!
If you loved the Fizzy Cola flavour, just wait until you try this! That cola flavour that you love but with a sweet cherry finish. – Keep your eyes peeled as this flavour will be added very soon!
So, if you want to try some of these fresh new flavours head over to our website or into one of 25+ UK stores to give them a try. At £3.99 each or 4 for £9.95 you really can't go wrong!
Let us know what you think of the range using the hashtag #VapeWithEvapo!