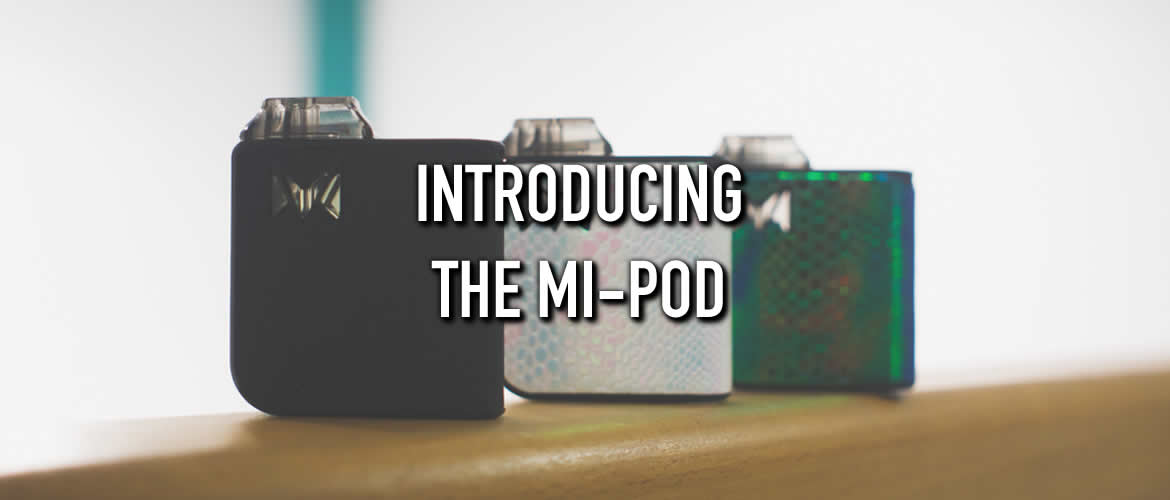 Introducing the Mi-Pod
Following their win for 'best regulated device' at Vape Jam 4 this year there has been a huge amount of buzz in the UK around the Mi-Pod and its predecessor the Mi-One. New and experienced vapers alike have found it to be a great device, so we're going to take a deeper look at the device behind the hype.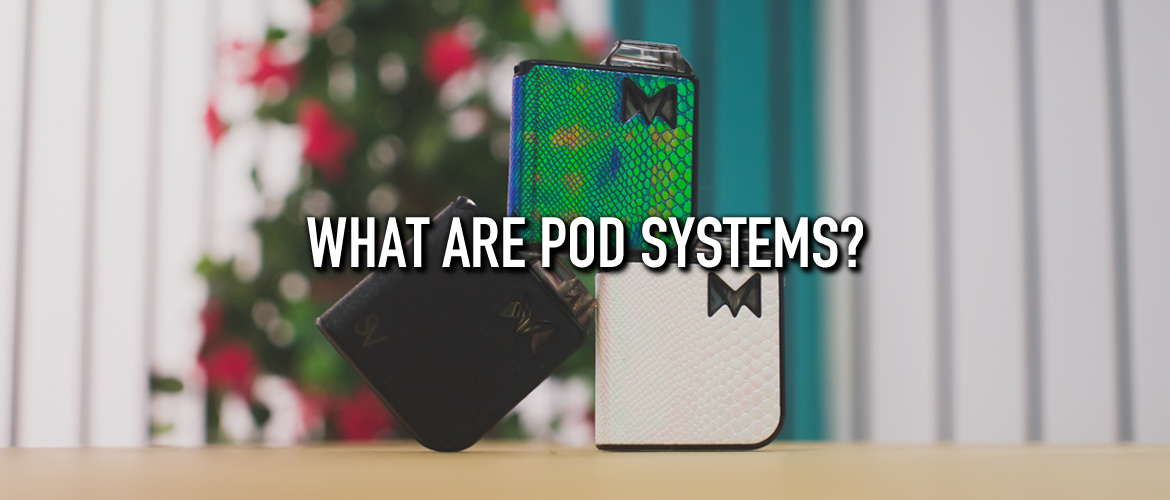 What are POD Systems?
A POD system is a device that has a disposable self-contained pod encapsulating the coil. These pods can come pre-filled or refillable until the coil is spent.
Some people find this type of device easier and less messy than a device with a tank with a changeable coil. These devices are usually small with low powered batteries; however, the Mi-Pod is going against the grain in this sense. To read more about POD systems check out our blog post Vape POD Systems.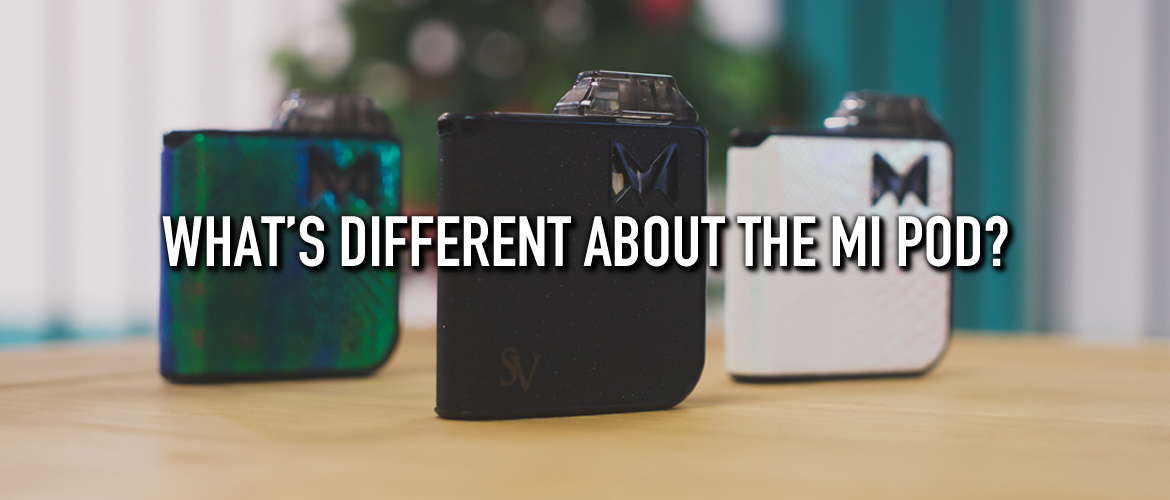 What's Different About the Mi-Pod?
The Mi-Pod follows the trend of many POD systems in that it is a very small and compact device, measuring only a couple of centimetres, however, the battery power does not reflect that of the norm for a POD style device.
The Mi-Pod comes with a 950 mAh lithium high drain battery, with a 3.0 – 4.2volt output, so it is a lot more powerful that many other similar devices.
The device manages to be incredibly user friendly but not at all basic in design, with built in protection against short circuit, overheating, low resistance, and low voltage.
The Mi-Pod uses pods with a 1.3Ω resistance and the device has a 10 second cut off on inhales to help you get the most life out of each pod, and unlike many other POD style devices the Mi-Pod has a three-colour battery power indicator to let you know when it needs to be charged.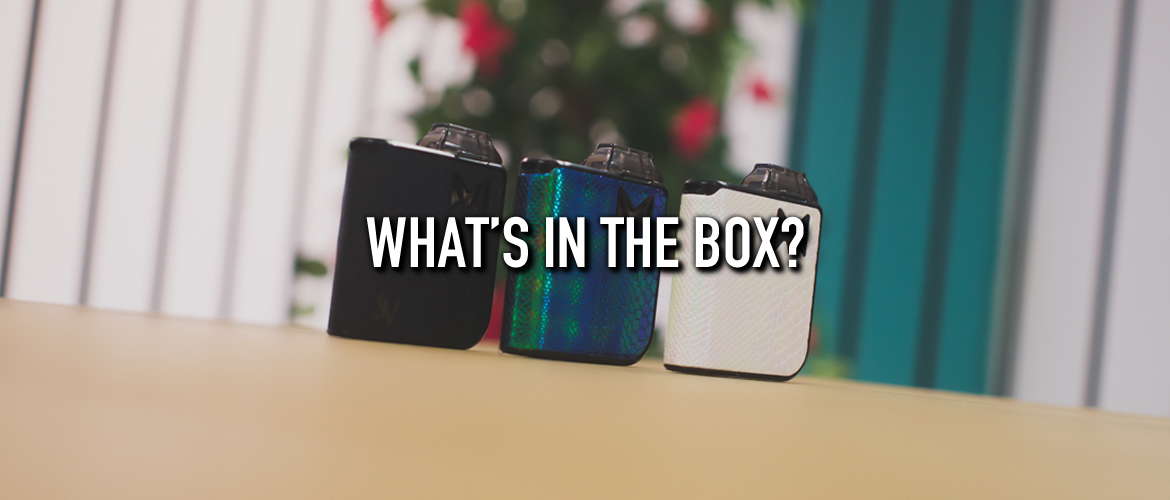 What's in the Box?
Inside the box you will find your Mi-Pod device, which is available in a range of different colours and finishes. You will also find two pods; one preinstalled and one spare, a micro USB cable for quick charging your Mi-Pod, a user manual, and a handy lanyard.
We always recommend keeping hold of your box, as you never know when the user manual or one of the other items that comes in the box could come in handy!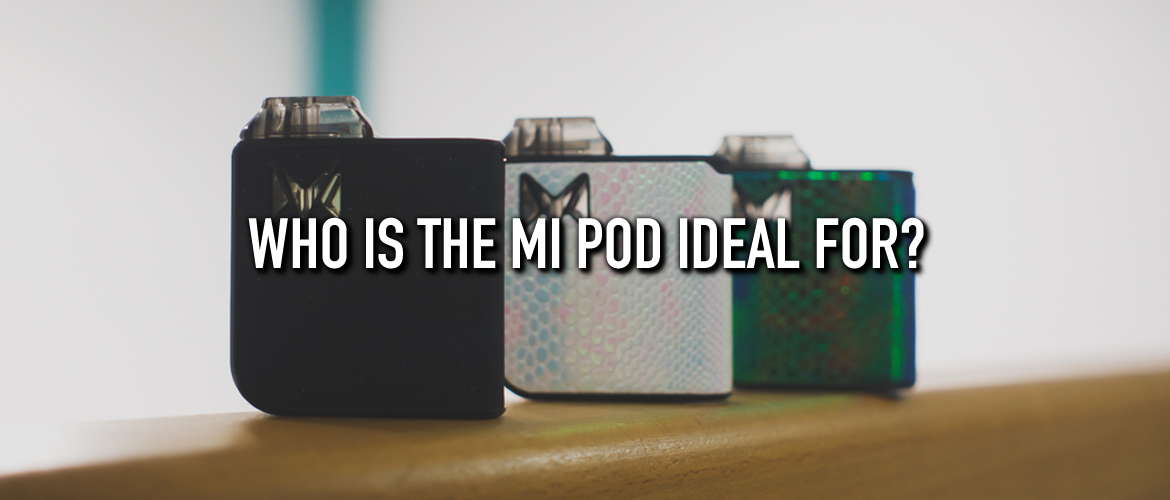 Who is the Mi-Pod Ideal for?
The Mi-Pod is one of those devices that really is great for anyone, at any stage in their vaping journey. It is a small and simple to use device that will be great for a new vaper.
The pods are super easy to fill, and the anti-leaking technology means that the chances of getting your e liquid everywhere is very minimal. On the other hand, it also has the battery life and production power to satisfy a more advanced vaper. Being able to attach it to a lanyard and keep it around your wrist or neck comes in quite handy for those of us who are always on the go, or those who often lose their vape in the deep dark depths of their bag!
So, if you're thinking about adding the Mi-Pod to your collection head over to our website or pop into one of our 25+ UK stores to take a closer look. If you've already got yourself a Mi-Pod let us know what you think by tagging us and using the hashtag #VapeWithEvapo!