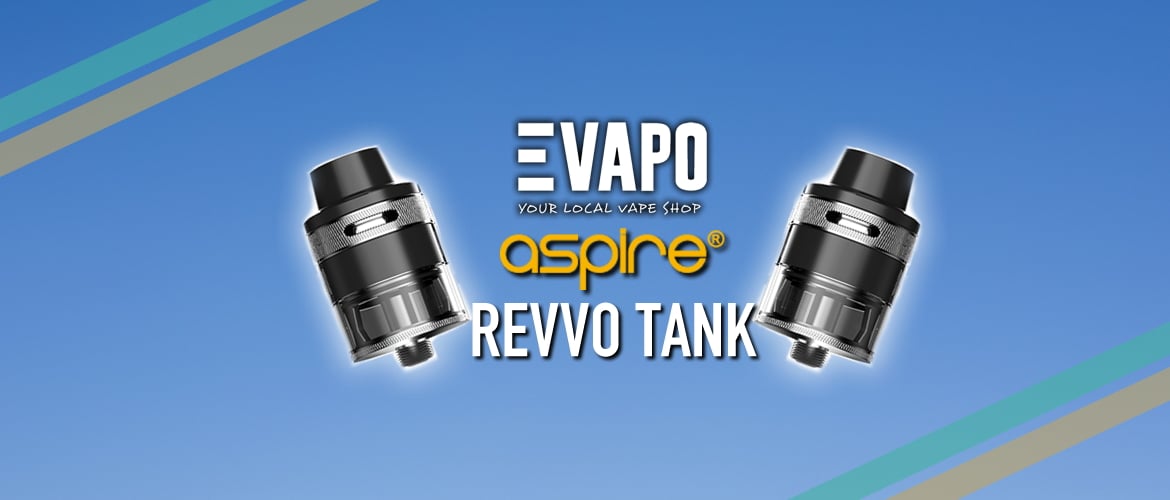 The Aspire Revvo Tank
Aspire, one of the largest manufacturers of vaping kits, have released a brand-new tank called the Revvo Tank! This 24mm tank comes with a variety of different features.
Aspire are the creators of an array of fantastic tanks such as the Nautilus 2, Athos, Cleito 120 and many more!
Aspire Radial Coil (ARC)
The first most notable difference between the Aspire Revvo Tank and your usual vaping tank is the newly designed coils called Aspire Radial Coils; or ARC coils for short. The ARC coil sits horizontally inside the tank, due to their design they have an increased surface area allowing the coil to create great flavour and vapour production.
The impressive airflow system on the Revvo is completely adjustable and now on the top of the tank to allow air to be drawn around the ARC coil to allow for the coil to produce the maximum amount of vapour and flavour whilst cooling the coil quicker than regular vaping tanks, meaning less time waiting and more time vaping.
How to Fill
Aspire have made sure with their new tank that it is simple as ever to fill with your favourite e liquids. The tank itself has a filling tube directly in where you would inhale that when receiving slight pressure from an e liquid bottle, such as a pipette or glass dropper, it opens allowing e liquid to fill the tank and saturate the cotton on the coil. Luckily this tube is able to create a leak proof seal upon release of your e liquid bottles pressure; no need to worry! Pyrex glass then guards the e liquid in your tank so you can see when it's low and needs refilling.
How to Change Coil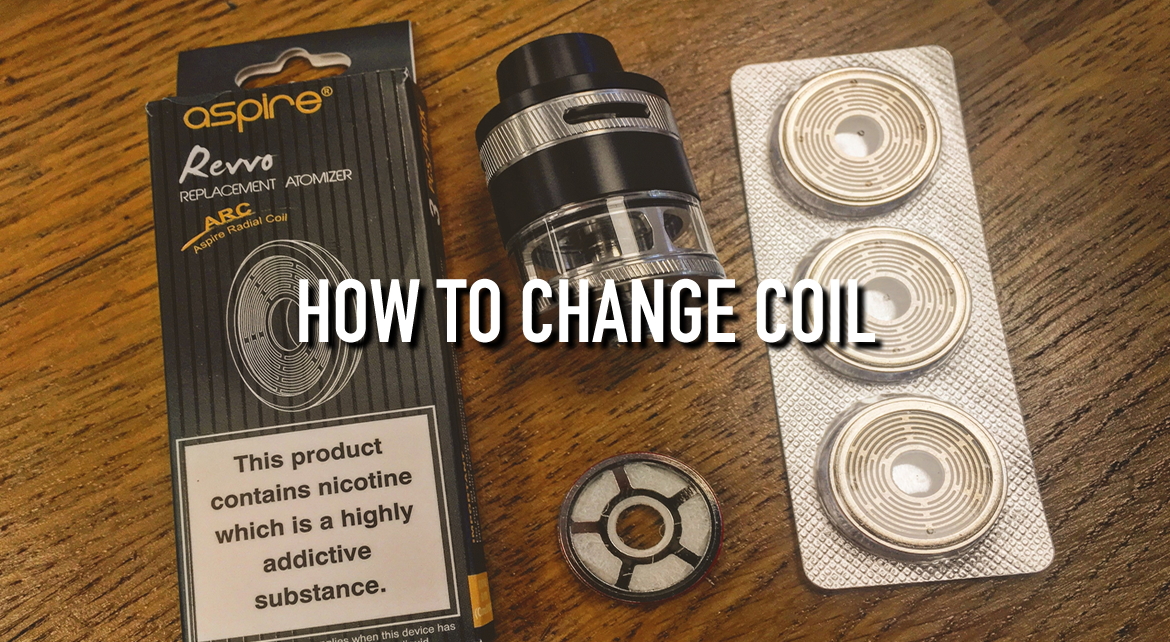 Changing the coil on this tank has been made super easy; you can even change them whilst your tank has e liquid inside – meaning you're not losing any of your juice!
Simply unscrew the top section of the tank, also known as the Mouth Piece or Top Cap, and unscrew the coil mounting screw; which subsequently also works as a spit-back protector. Simply remove your old coil and drop a new one over the filling tube – please ensure that the tank sits flush around all of the sides of the base of the tank, screw the coil mounting screw back in place, re-attached the mouthpiece, fill with your favourite e liquid and leave the coil to saturate for 10 minutes.
Protective Cap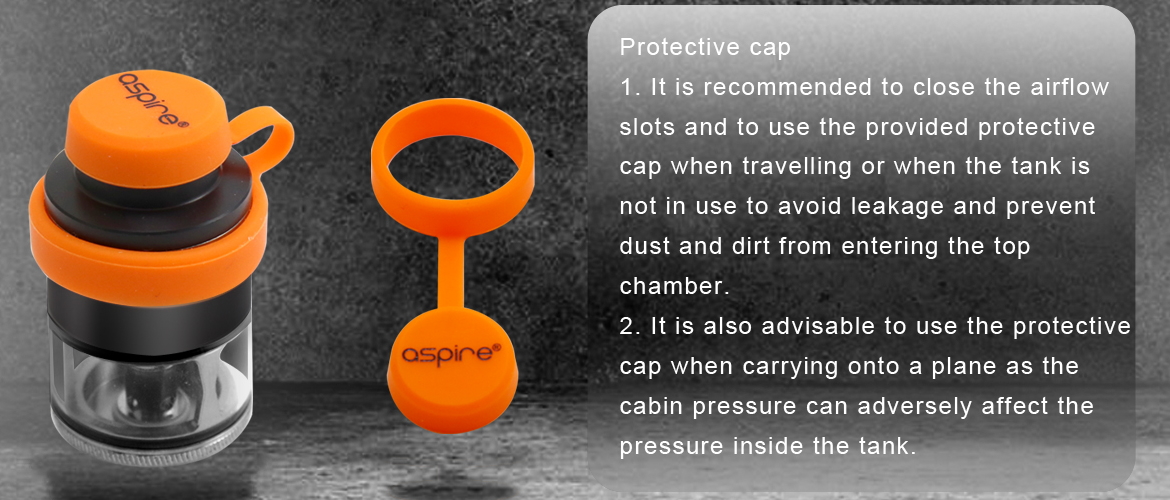 Aspire have included a rubber protective cap to stop your tank from getting any dust or dirt in the chamber whilst it isn't in use; it also stops any e liquid building up and leaking through the tank.
If you require any help with vaping tanks, vaping kits or anything vape related you can visit any of our 25+ UK stores and speak with one of our enthusiastic and knowledgeable members of staff. You can find all of our store details HERE
Alternatively, if you can't make it into any of our stores you can connect with us over social media; Facebook, Twitter, Instagram & YouTube.
Keep Vaping & #VapeWithEvapo