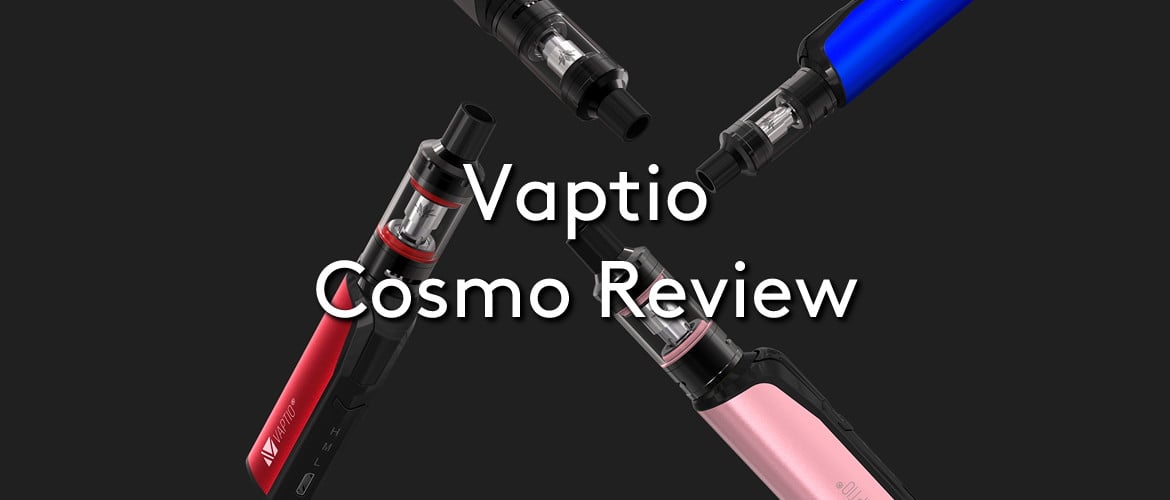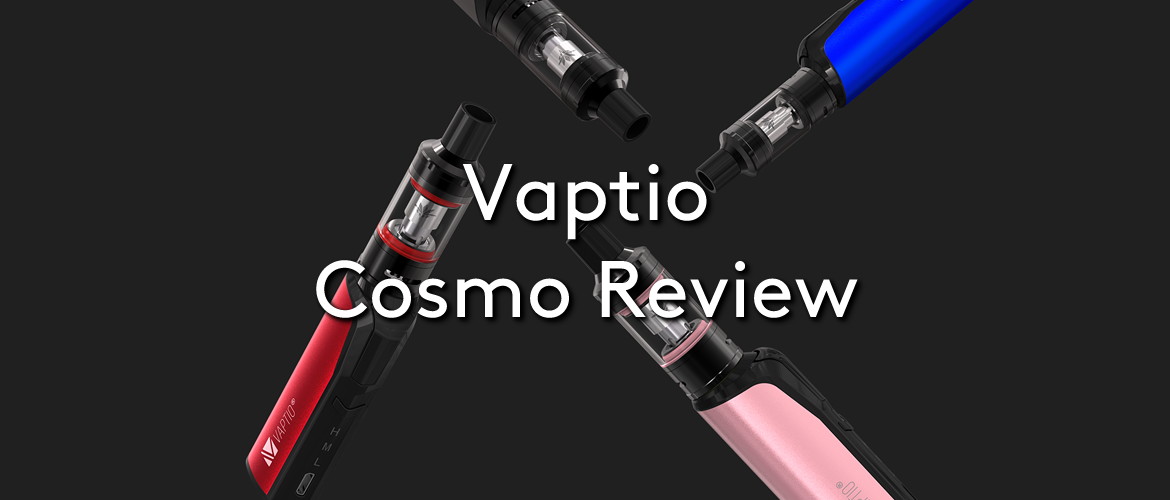 The Vaptio Cosmo Kit
The Vaptio Cosmo kit was introduced to the Evapo range of vape kits just before Christmas, and has proven to be an extremely popular and user-friendly starter kit device.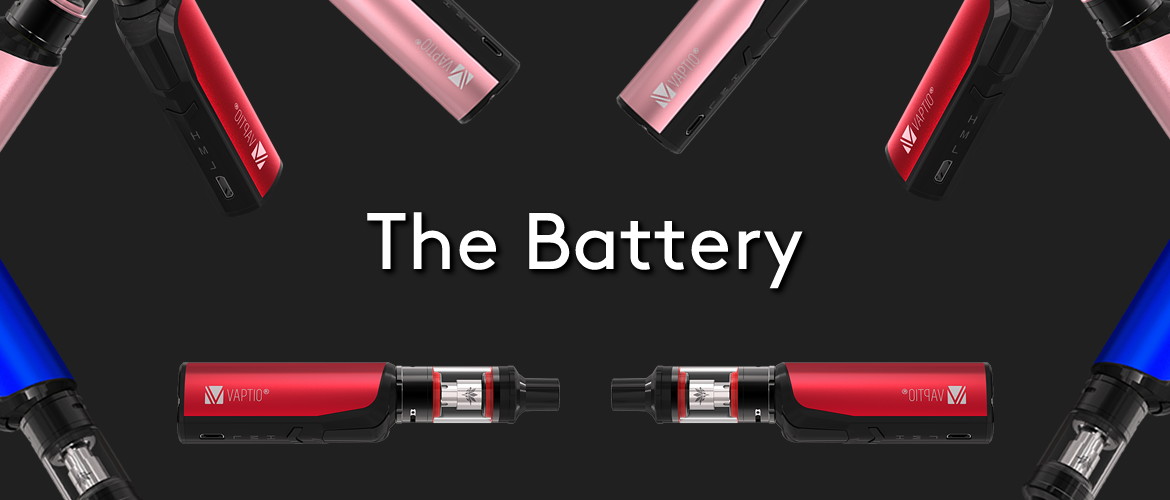 The Battery
The ultra-smart and compact design of the Vaptio Cosmo makes it perfect for carrying in your bag or pocket. Lightweight and stylish, it is the perfect design for those who are busy and on-the-go, or those who are simply looking for a starter kit that is unassuming and simple to use.
The 1500 mAh battery provides enough power for a satisfying pull and all-day vaping. One of the fantastic functions available on the Cosmo is the different power settings.
This allows the user the freedom to choose between the three settings, without having to worry about confusing wattage settings. To make life even easier, the Vaptio have taken a no fuss approach by naming the power levels low, medium and high, what could be simpler?
The Vaptio Cosmo utilises state of the art technology to provide built in safety features that will protect against over-heating, short circuiting and over vaping. When it comes to charging, the charger port is conveniently placed on the side of the device so that it can remain upright when charging.
The RGB LED gives you a visual indication of the remaining battery power, so you know when the battery is full, half full, and when you need to think about popping your device on charge.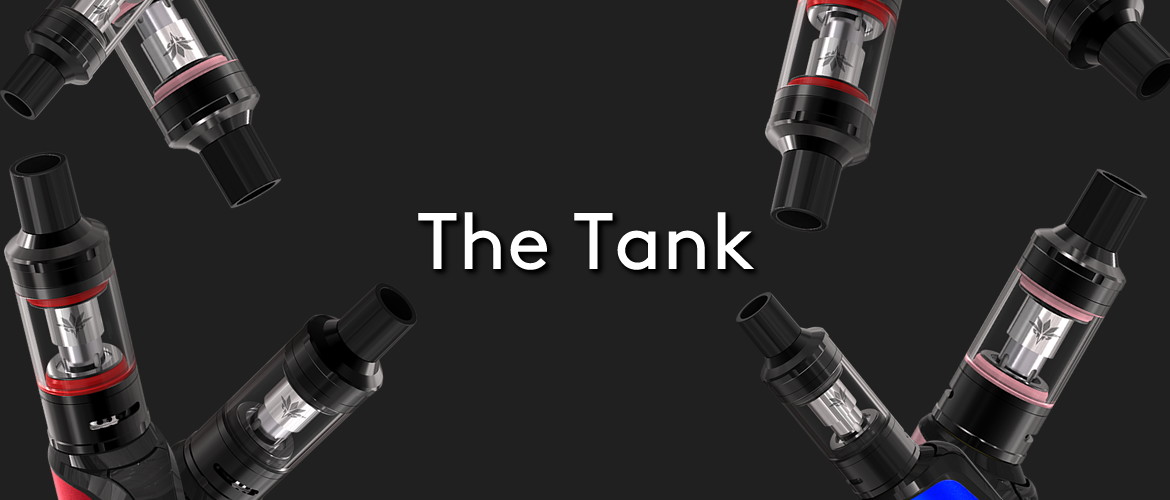 The Tank
The Cosmo kit comes with a full size 2ml tank which enables both MTL (mouth to lung) and DTL (direct to lung) vaping thanks to its innovative airflow adjustment system. This allows you to twist the base and adjust the airflow to suit your preferred vaping style. This also permits a satisfying draw without producing huge plumes of vapor.
This tank can take one of two coils, the Cosmo C1 or the Cosmo C2 coil. These kanthal coils are available at different ohms so that there is a coil to suit both MTL and DTL vapers. The recommended wattage range for each coil nicely coincides with the different power level settings that are built in to the battery.
If you are interested in trying the Vaptio Cosmo kit or would like to learn more, visit one of our Evapo vape stores today and speak with a team member. You can also shop the full Vaptio range on our online vape store.