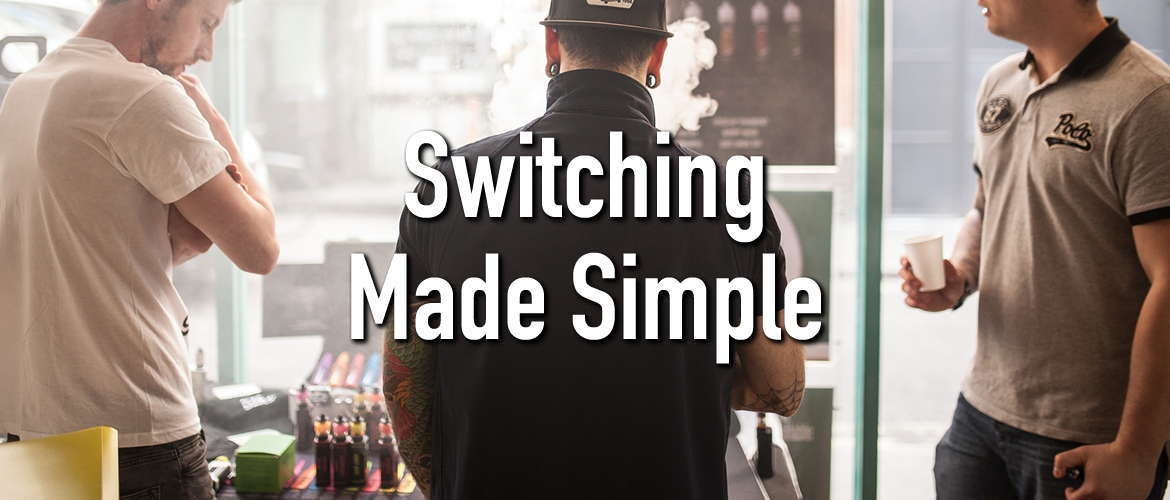 Why Stop Smoking?
Smoking is extremely harmful to your health; even light and social smoking causes damage to the body.
Smoking is the number one cause of cancer.
Second hand smoke can cause health problems for those around you.
Smoking can cause premature aging of the skin, yellowing of the teeth and nails, and leave your clothes and hair with an unpleasant stale smoke smell.
Quitting smoking can save you a substantial amount of money.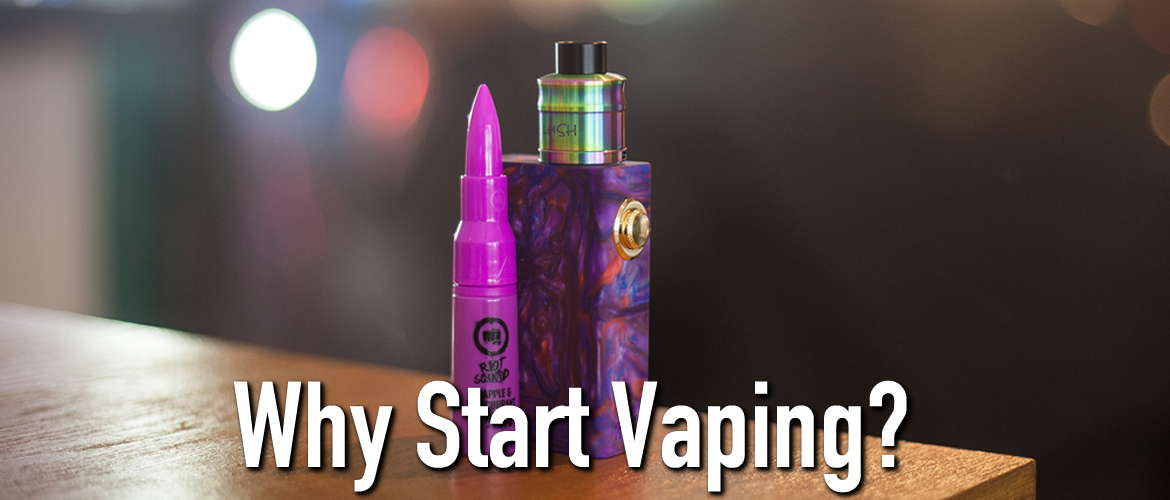 Why Start Vaping?
Vaping is proven to be at least 95% safer than smoking.
E-liquids do not contain an of the harmful chemicals that are found in cigarettes such as tar and carbon monoxide.
Vaping allows you to give up smoking without going 'cold turkey' and experiencing unpleasant nicotine withdrawal.
The vapour produced by e-cigarettes dissipates quickly without leaving any smell or yellowing to you or your household.
Vaping is less expensive than smoking.
You can control the strength of nicotine and can ween yourself off altogether.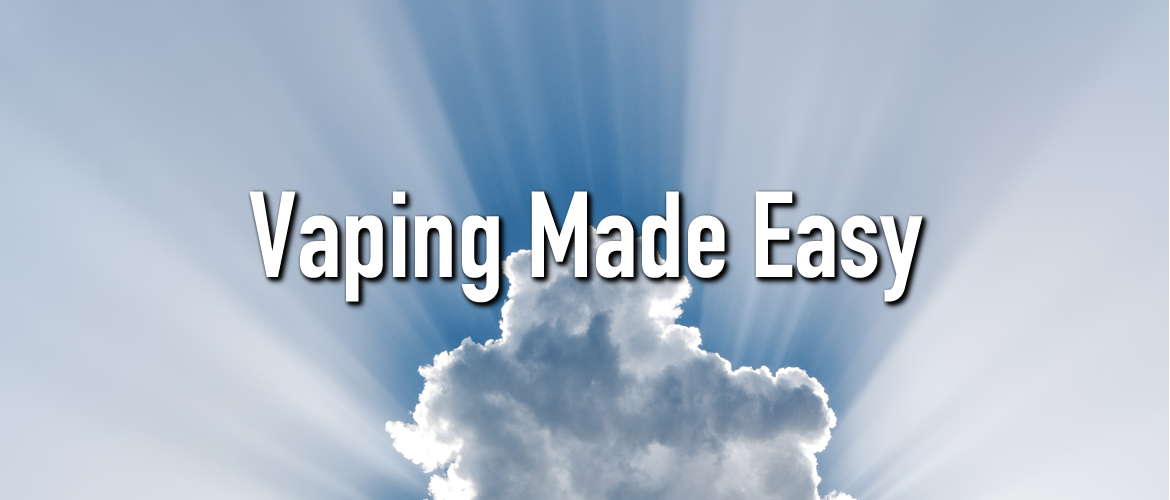 Vaping Made Easy
Step 1
We recommend going in to your local vape shop to speak to a member of staff about making the switch from smoking to vaping. There are 30+ Evapo stores, each with a team of expert staff to give advice and help you on your stop smoking journey.
Step 2
Finding the right device. Find a device with the perfect amount of power and airflow, that is comfortable to use.
Step 3
How many cigarettes would you usually smoke? You will need to identify the right nicotine strength, which will vary depending on how many cigarettes you would usually smoke. The wrong nicotine strength may not satisfy your nicotine cravings or feel uncomfortable. A member of staff can help you find the correct strength for you; just ask in-store!
Step 4
Find a flavour you love! This will make vaping enjoyable and help you forget about cigarettes.
Step 5
Never be afraid to ask questions. Here at Evapo we are here to answer any questions you have about vaping. When you buy a vape kit we will always offer to help you set it up and show you how to use it.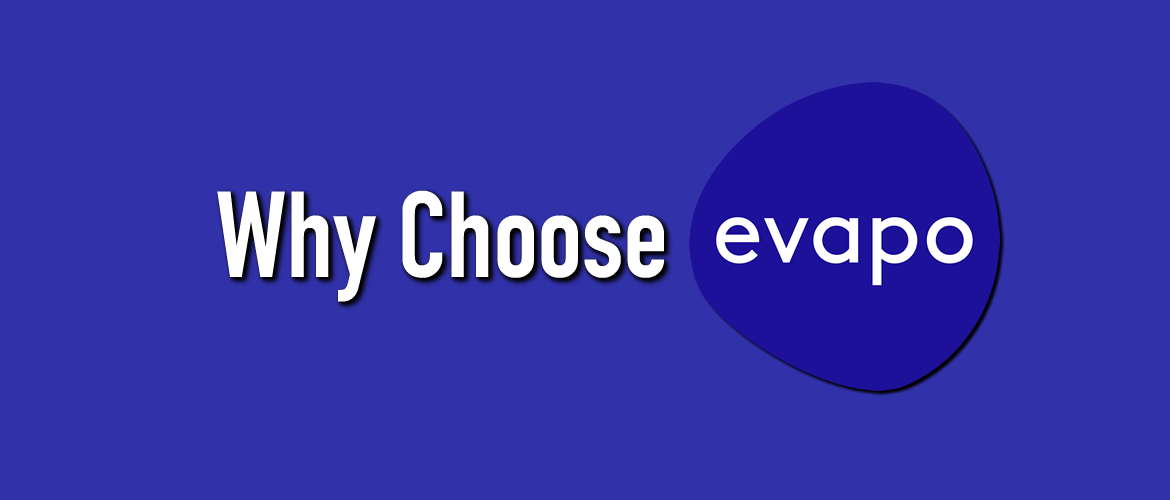 Why Choose Evapo?
Evapo are here for you at every stage in your vaping journey, from those people who are just starting out and looking to quit smoking, to those who have been vaping for years.
Each of our 30+ UK stores has a friendly team of experts who are always there to help and support you during your stop smoking journey.
We have 180 flavours available to try in store, including a comprehensive range of nic salts e-liquids.
We have a range of devices to suit all customers, including starter kits, pod systems, intermediate and advanced devices.
Our loyalty card scheme allows you to collect points on all purchases that can then be redeemed as money off subsequent purchases. You will also receive a birthday treat and can also use the card for online purchases on our website.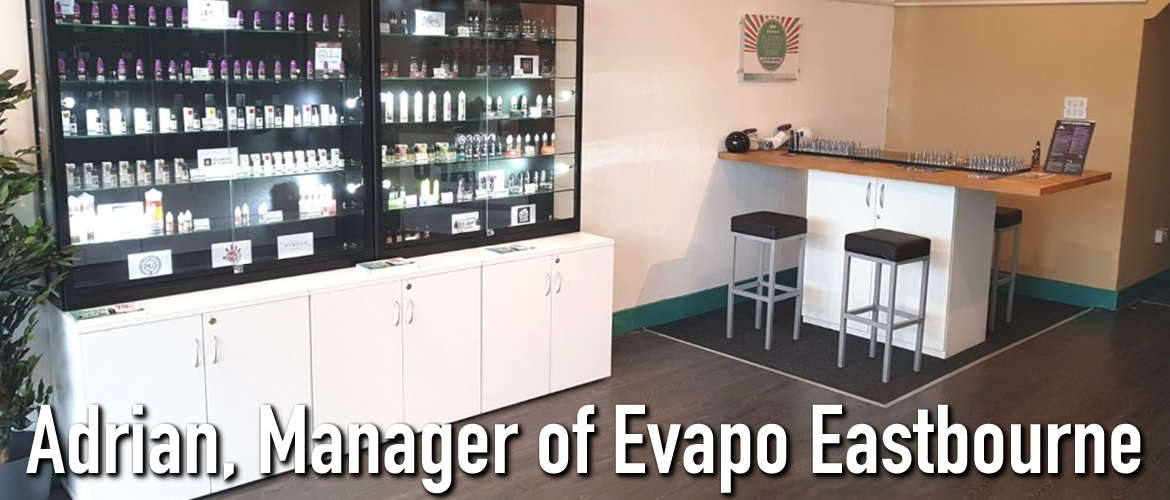 Adrian, Manager of Evapo Eastbourne
'I love working in a vape shop! It's so fulfilling knowing that I'm helping people every day to make the switch to a healthier lifestyle. It's always great to have customers come back and let us know how they're getting on and how much they're enjoying it.

The most important bit of advice I would give is to visit your local vape shop and speak to your local specialist when buying your first kit. Your first e-cigarette is the most important and significant device you will own and getting the right one will help you succeed in quitting smoking.'
Chris, Evapo Customer from Somerset.
'I first started vaping three and a half years ago as a way to stop smoking when my wife and I decided to start a family. I wanted to bring my daughter in to a smoke free home and to improve my health, so I can live a long and healthy life with my family.

Evapo have been an important part of my journey, helping me to find new and interesting flavours to keep vaping enjoyable and make sure I never have the urge to go back to smoking. They always have a great range of e-liquids and devices, and whenever I am looking for a new device the staff are well informed and helpful!'
For further details on our array of products, vape stores & vape advice head over to our website or find your nearest store here.