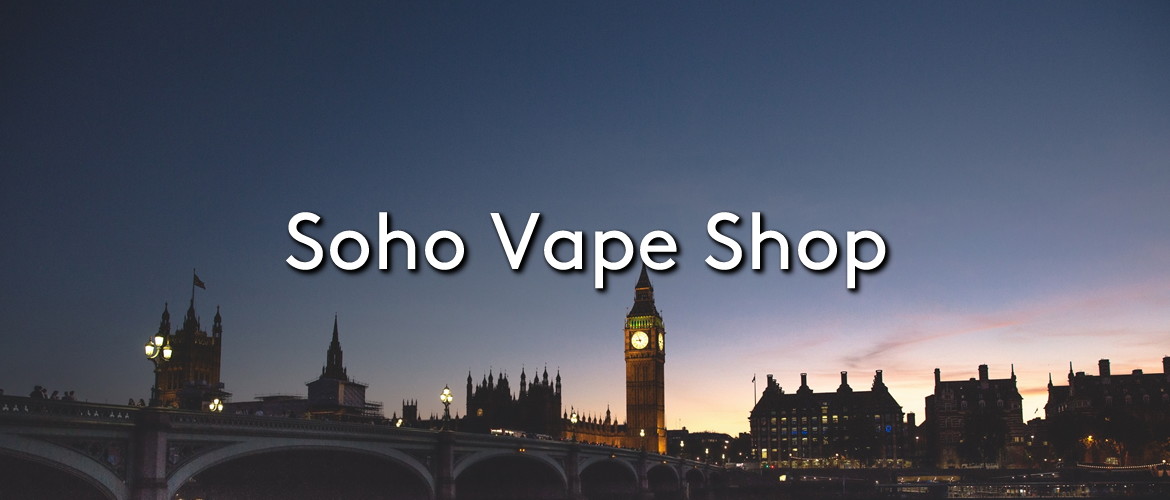 Soho Vape Shop
We are so proud to announce the opening of our new vape shop, located on Brewer Street in London's Soho. We now have 30+ stores across the UK and even one in Gibraltar!
Brewer Street has been a retail and entertainment hotspot for many years, established in the 17th Century, and we hope to flourish in our new central location.
Evapo – Soho, Brewer Street
Open Monday-Saturday 9am-8pm and Sundays 10am-5pm, our new Soho, Brewer Street vape shop has an array of e-liquids, vape kits and much more for the vaping community out there.
The store is located just off Regent Street, opposite the Glasshouse Public House, next door to Carbon and a few doors down from Honest Burger.
Address: 80 Brewer Street, Soho, London W1F 9TZ
Call: 07741 333 679
For more store details: https://evapo.co.uk/vape-shops/soho.html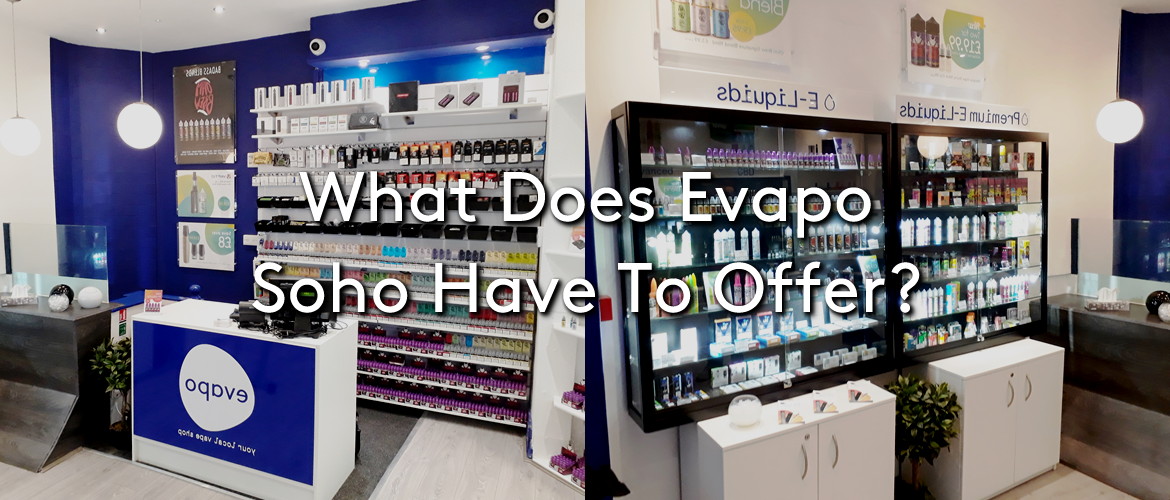 What Does Evapo Brewer Street Have to Offer?
Just like in all of our stores, we want to provide our customers with a wide range of vaping options and CBD solutions to suit all preferences.
We cater to all customers, from new vapers to advanced vapers and hobbyists. At our Soho store you can find a fully stocked flavour bar, which allows you to sample our fantastic range of e-liquids to find the perfect flavour before you purchase.
You can receive all the advice and help you need to find the right e-cigarette solution from our expert team, and we are more than happy to answer any questions you may have. You can also speak to us about making the switch from smoking to vaping.
We stock over 800 different products from leading brands, including SMOK, Aspire, Ohm Brew and Six Licks, and have a tonne of fantastic offers on e-liquids, as well as bundle deals.
Make sure to pop in to our new Brewer Street, Soho vape shop today and speak with our expert colleagues about anything and everything vaping!