Portobello Road Vape Shop
Here at Evapo we are growing rapidly, with new vape stores opening in new towns all the time!
One of our most recent stores to open is in the historic market street of Portobello Road in Notting Hill, London.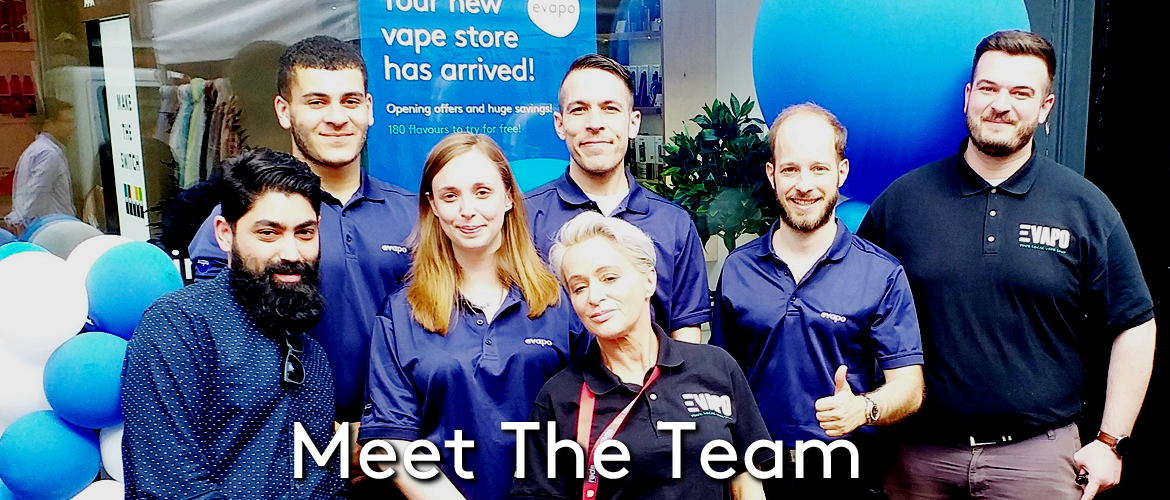 Meet The Team
Our Portobello Road store is home to a team of vaping experts; store manager Ruby, and sales assistants Joseph and Joyrul. We spoke to the team to hear a bit about why they started vaping and what products they love.
Ruby told how she has been vaping for nearly four years, starting off with an Innokin T18-e kit.
'I used to smoke 10-20 cigarettes a day and tried to give up cold turkey, but it just didn't work for me and so my partner brought me my first vape and I haven't looked back since!' – Ruby, Evapo Portobello Road – Store Manager
Joseph first found out about vaping through social media, having heard how much safer it is than smoking, he decided to make the switch. Joyrul brought an e-cigarette from an Evapo store back in 2015 after trying one at a family reunion. Having been a loyal customer since then, Joyrul has now joined our team to help others make the switch.
'The whole team loves the Ohm Brew 50/50 e-liquid range. I just love that the Ohm Brew 50/50 range is so diverse; it has such a wide range of flavours and strengths, there's something for everyone!' – Joseph, Evapo Portobello Road – Sales Assistant 
Ruby uses the OBS Cube Mini kit, and Joyrul, the Drag Mini kit.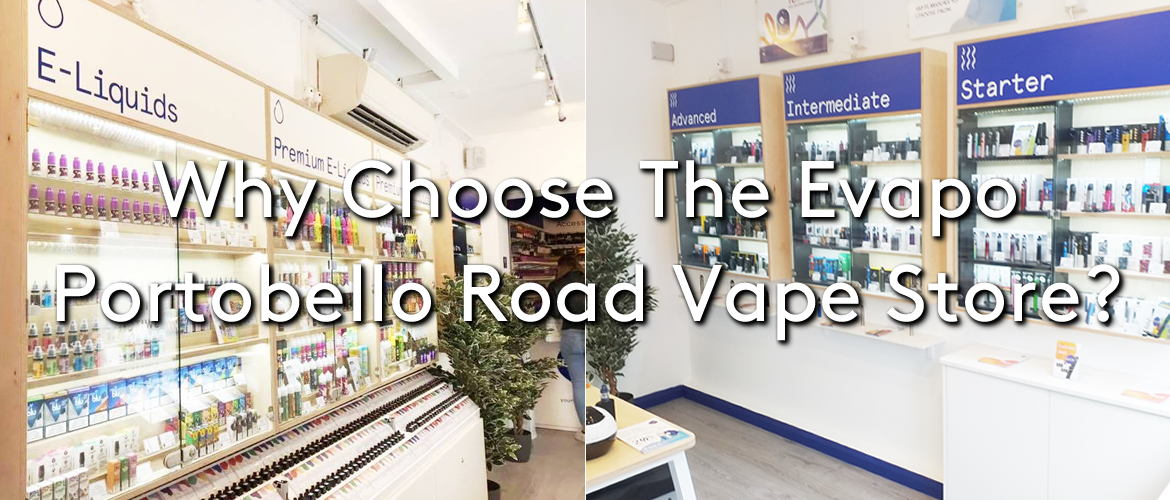 Why Choose The Evapo Portobello Road Store?
Our Portobello Road store care about the personal needs of each and every one of their customers, and are determined to find the perfect device and e-liquid combination to suit you.
Our fantastic range of highest quality products are all competitively priced and our free flavour bar lets you try 200 different e-liquids so you know you're making the right choice.
You can sign up to our loyalty card and become part of the Evapo Club to get points on your purchases which can be redeemed for money off subsequent purchases, as well as extra offers and bonuses throughout the year.
If you have yet to visit our new Portobello Road vape shop, pop in and say hello to Ruby, Jospeh and Joyrul and let them help you find everything you need!