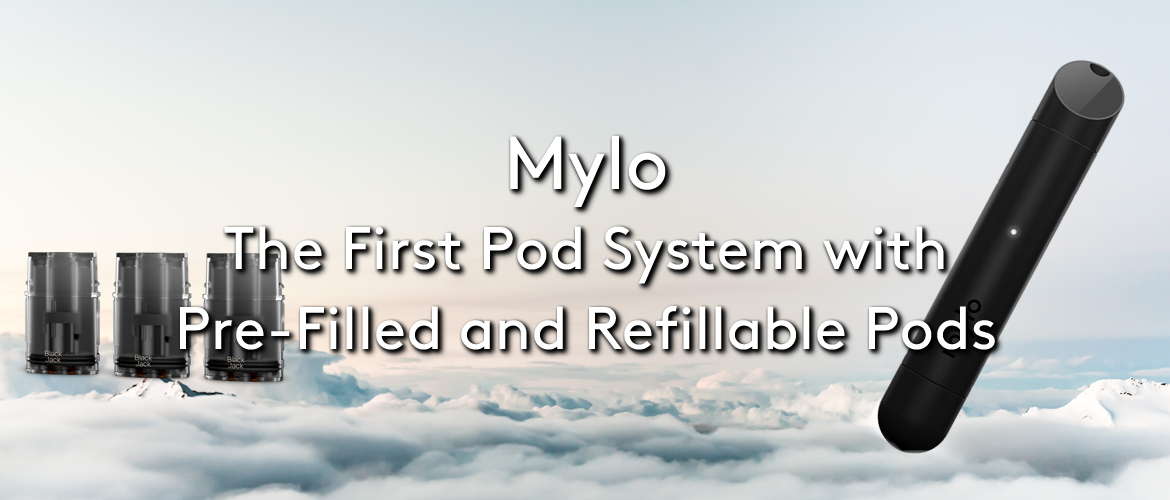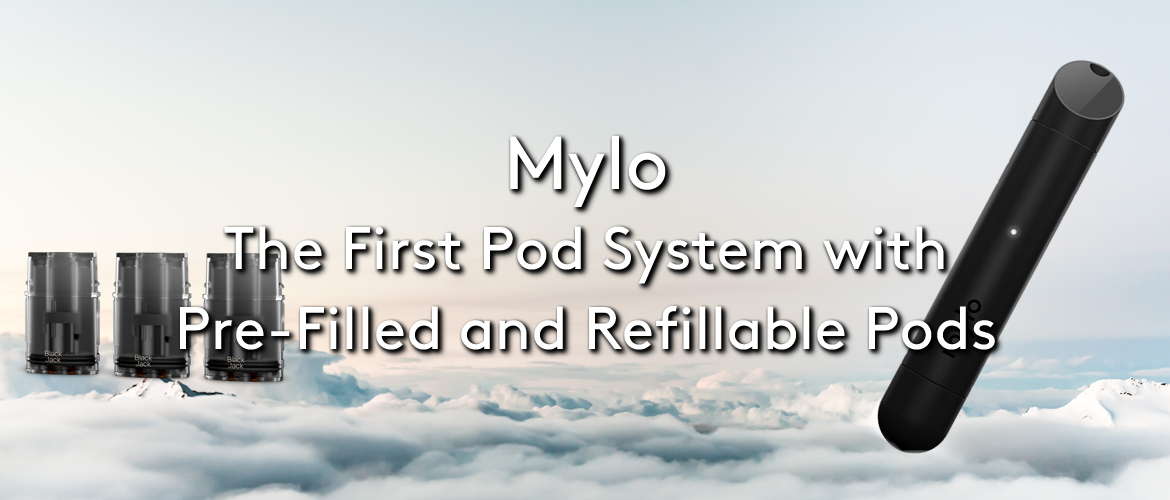 Mylo: The First Pod System with Pre-Filled and Refillable Pods
Pod system e-cigarettes are available in all shapes and sizes, and they are one of the most popular style of e-cigarette available at the moment, both with new vapers and with existing and hobbyist vapers.
These pod system vapes are usually divided into two categories; pre-filled and refillable; however, Mylo Vape Stick has become the first big pod system to offer customers a choice of either pre-filled or refillable pods, making it quite the game changer!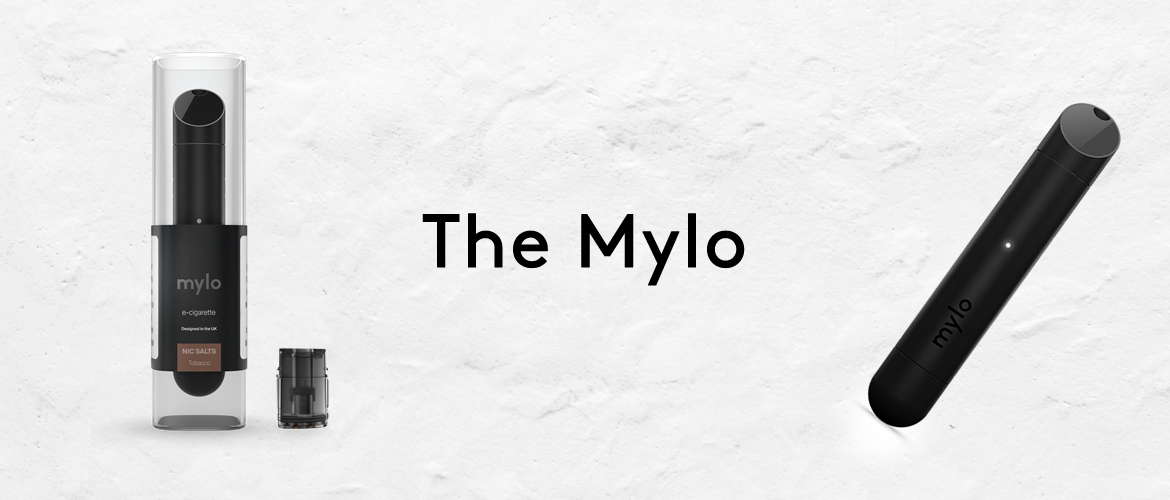 The Mylo
The Mylo device is a small, compact and discreet pod system device which is ideal for people at any stage in their vaping career.
New vapers who are looking for a simple device that will make a suitable and sustainable alternative to smoking will find that the airflow design of this device is tailored to closely resemble that of a cigarette, feeling familiar and comfortable to those looking to make the switch.
Existing vapers who are looking for a simple and no fuss device that is ideal for stealth vaping, formal events, or as a way to include the odd pull of a higher nicotine e-liquid, can find the Mylo to be a fantastic addition to any vapers arsenal.
To read a more in-depth review of the Mylo, check out our blog post 'Introducing the Mylo Vape Stick'.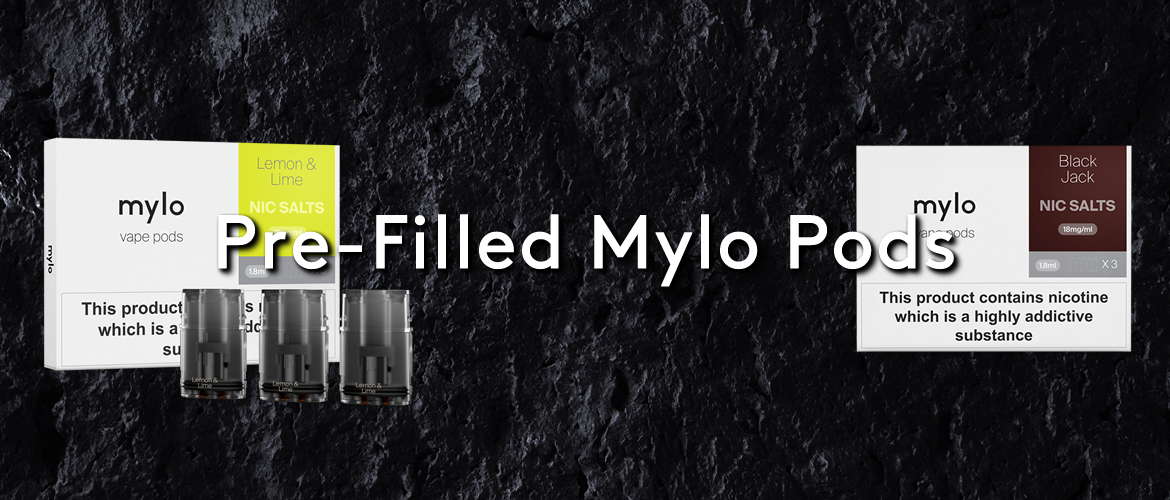 Pre-Filled Mylo Pods
The pre-filled pods are ideal for those users who are new to vaping and are looking for an incredibly straight forward and user-friendly devise that does not require you to carry anything other than spare pods.
The range of flavours available has something for all tastes, from a Cuban tobacco, to a fruity menthol, to a creamy custard. Each pod contains a nic salt based e-liquid in 18mg which allows for a smooth vape that quickly satisfies nicotine cravings.
The pods are deceptively big, despite their small appearance, the pods contain 1.8ml of e-liquid, which is only 0.2ml less than all TPD compliant tanks, and will last for up to 300 puffs!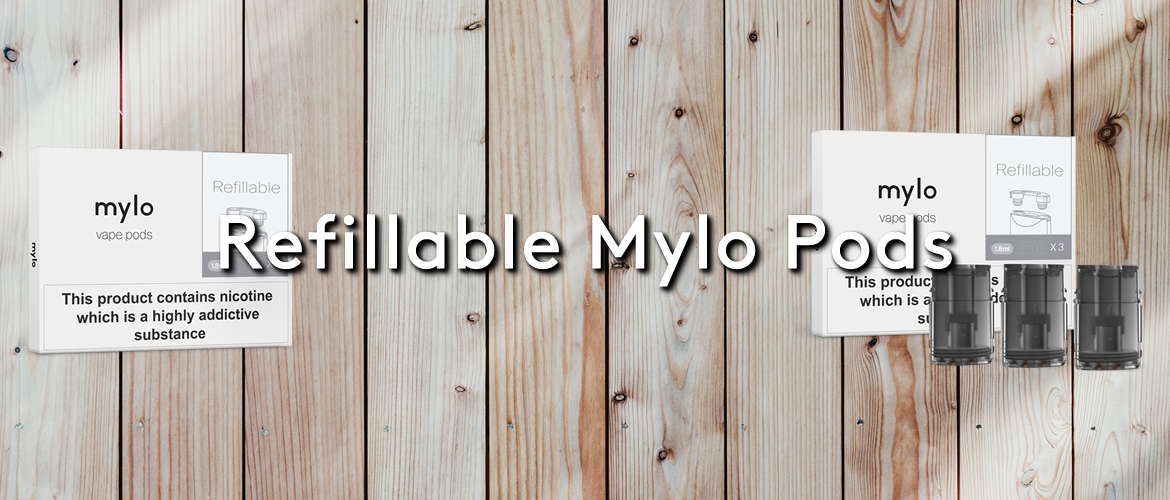 Refillable Mylo Pods
If you are looking for a pod system that is small, discreet and has a great battery life, but want the ability to use your own e-liquids then the pre-fillable Mylo pods are ideal.
These are most popular with existing vapers who are enjoying the benefits of a smaller pod style vape, or by those who want a starter kit but with a lower nicotine strength.
Each pod can be refilled multiple times and just like their prefilled counterparts the refillable Mylo pods come in packs of three, so once one has burnt out you can quickly replace it with the next.
Making the Most of Your Refillable Pods
Here are a few recommendations on how to get the most life out of each of your refillable Mylo pods;
Use the right e-liquid – We recommend pairing a 50/50 or high PG e-liquid with your refillable pod. The coil is small and will not absorb a high VG liquid as well as it would a thinner liquid. This could lead to dry hits, and to the coil burning out quite quickly.
Avoid changing flavour – We find that the refillable pods work best when only used with one flavour. If you have already filled the pod and you are refilling it with a different flavour, it can often lead to the coil burning out prematurely, and can also muddy the flavour and make it less enjoyable.
Give the pod time to prime – The prefilled pods can be used straight away, as they have already had plenty of time for the cotton in the coil to absorb enough liquid. However, when you first use a refillable pod, we recommend letting the pod sit for 5-10 minutes after you fill it, to allow the new e-liquid to be absorbed. If you use your pod straight away without allowing this priming time, the cotton could still be dry and could burn out straight away, leaving you with a wasted pod.
If you would like to give the Mylo device a go, why not pop in to your local Evapo store and speak to a member of staff. Alternatively, you shop the full Mylo range, including prefilled and refillable pods, on our website.