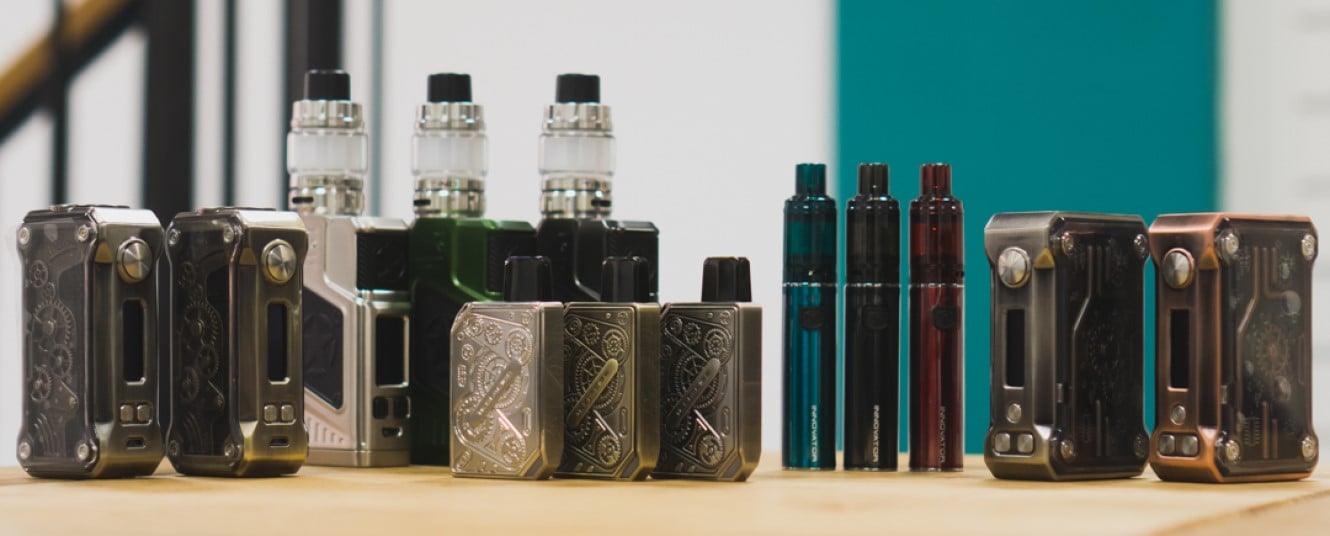 Evapo are proud to announce that the Tesla brand are the latest addition to our ever-growing range of vaping solutions and hardware. They have been producing top-notch e-cigarettes since 2013, and put the needs of their customers first with the design and creation of each and every new product they produce.
Tesla Aerolite kit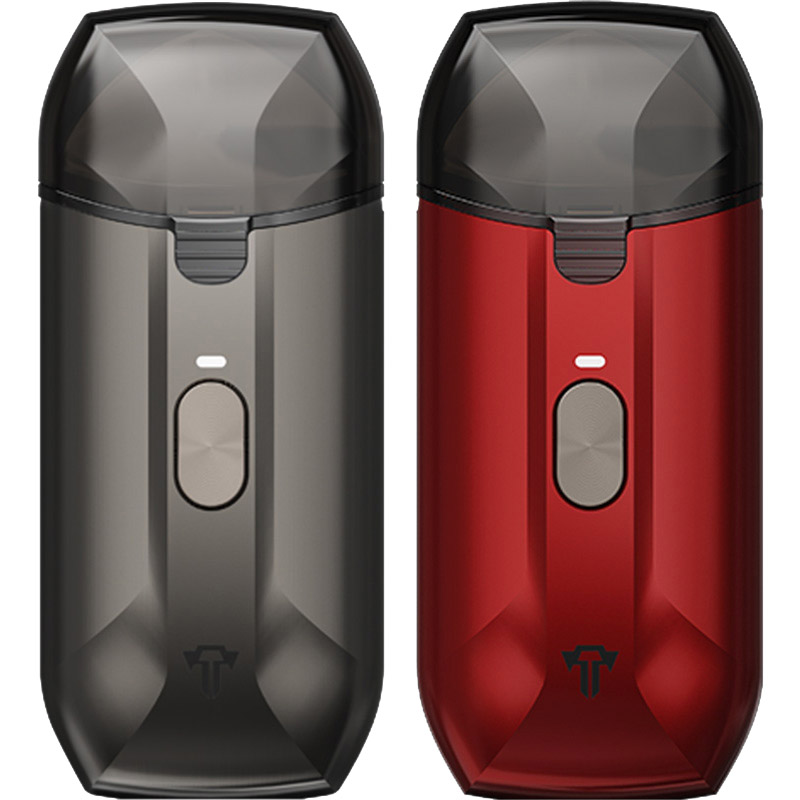 The Aerolite pod system kit is the starter kit for new vapers who want an easy to use and compact device to get them started with vaping. The 1000mAh battery sends the perfect amount of power to the coil, and keeps you going all day, whilst still being incredibly lightweight and pocket sized. It combines the ease of a pod system with the replaceable coils if a traditional e-cigarette for a user-friendly device with great coil longevity, and it even comes with a dust cover to protect the device. The Aerolite is perfect for use with 50/50 e-liquids of any strength, or with CBD e-liquids.
Tesla Innovator kit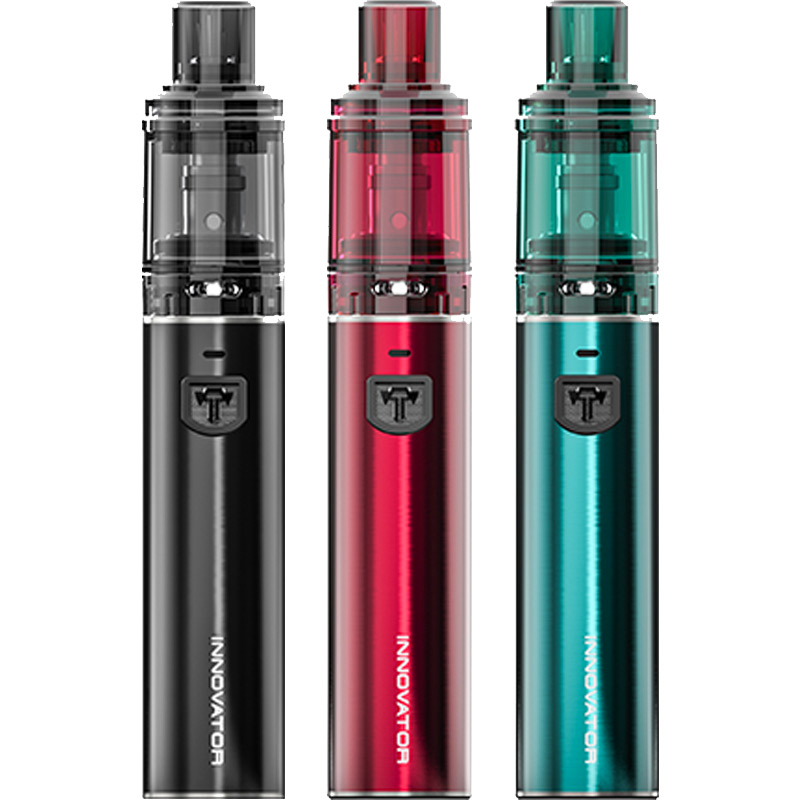 The Tesla Innovator kit combines the 1100mAh Innovator battery with the Tesla Citrine 19 tank, for a fantastic starter kit style device of incredibly high quality. The device works best with 50/50 e-liquids, both nic salts and freebase, and offers a smooth and consistent inhale every time.
Tesla Tind tank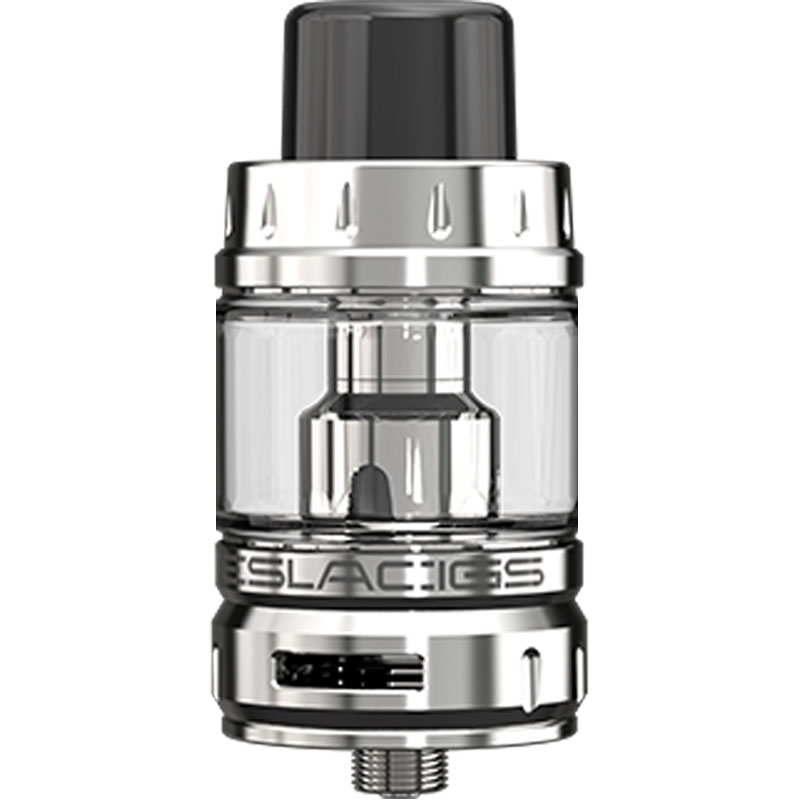 The Tesla Tind tank is a fantastic new sub-ohm tank, utilising mesh coils for unrivalled flavour and coil longevity. The TS-X3 mesh coils perform best between 70-80w, making the Tind tank perfect for those cloud chasers among us. Pair it with you favourite mod and you'll have clouds for days!
Tesla P226 kit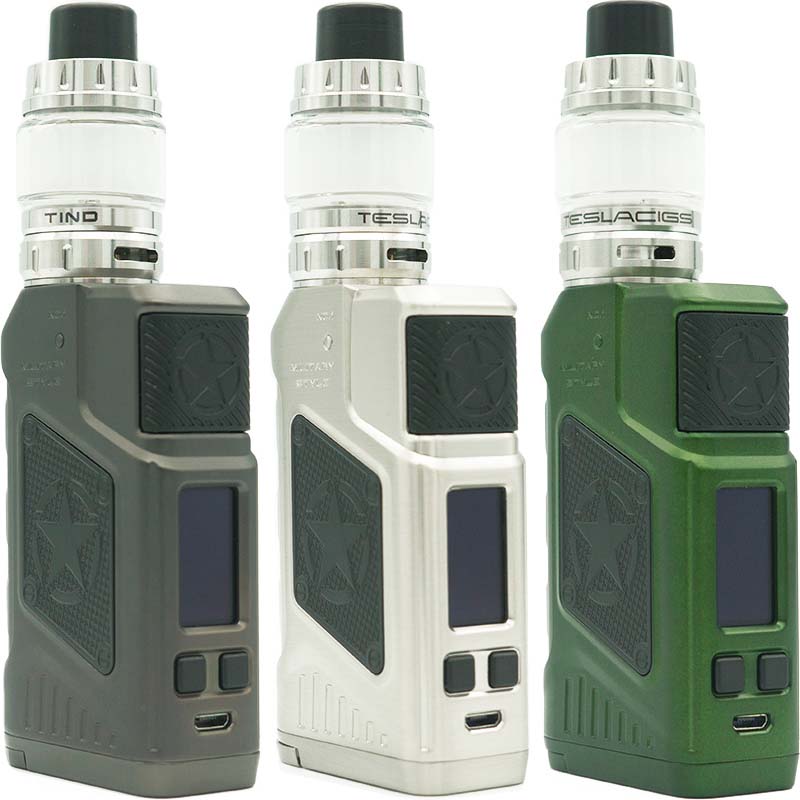 The Tesla P226 kit is an ergonomically designed zinc allot mod that fits comfortably in the hand. The kit comes complete with the Tesla Tind sub ohm tank, which works in perfect harmony with the mod for a truly amazing vaping experience. The device utilises external batteries, 2x18650s which will need to be purchased separately, perfect to keep you vaping all day!
Tesla Punk 85w & 220w box mods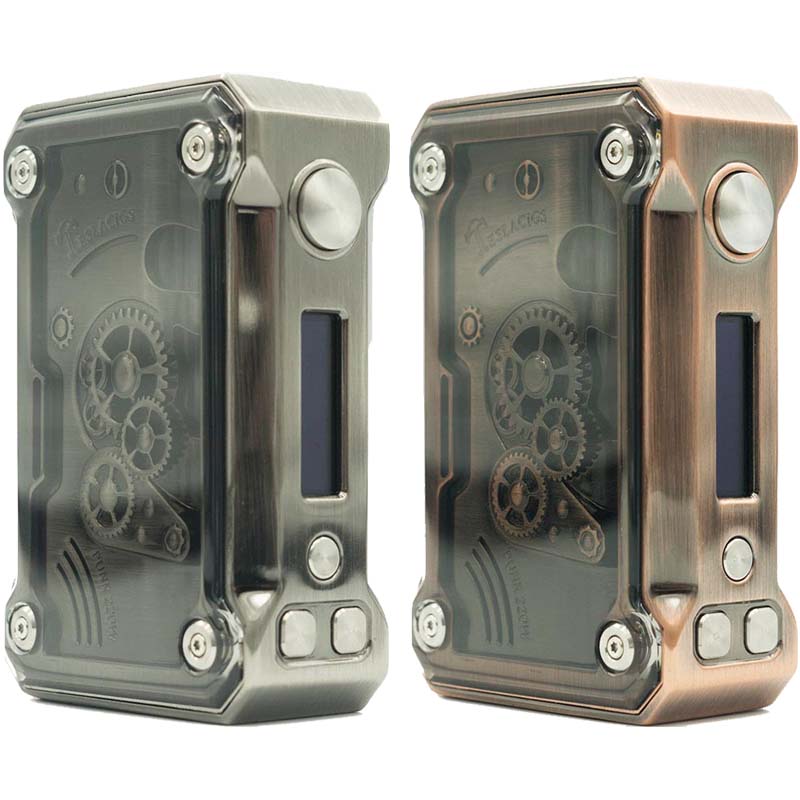 The Tesla Punk 85w & 220w box mods have a steam punk appearance with cog details under a transparent faceplate, giving a vintage feel to these innovative mods.
The 85w box mod makes a fantastic intermediate option and can be paired with either a MTL tank or a sub-ohm DTL tank, and is powered by a single 18650 battery.
For more advanced vapers looking for a unique looking mod, the 220w box mod has the same antique design but utilises two 18650 batteries and can reach a power output of 220w! It's perfect for pairing with an advanced tank or rebuildable deck.
If you fancy giving any of the Tesla hardware a try, pop in to your local Evapo store and speak to a member of our team to learn more. Or, you can head over to our online vape store to shop our full range of vaping solutions.