Innokin Endura T18 II Kit Review
Finding the right starter kit is a crucial part of your stop smoking journey, here at Evapo we endeavour to help each and every one of our customers find the right vape kit that works for them!
In this post I will be reviewing one of our most popular new vape pen starter kits, the Innokin Endura T18 II vape kit, to help our readers make informed choices about what starter kits to consider.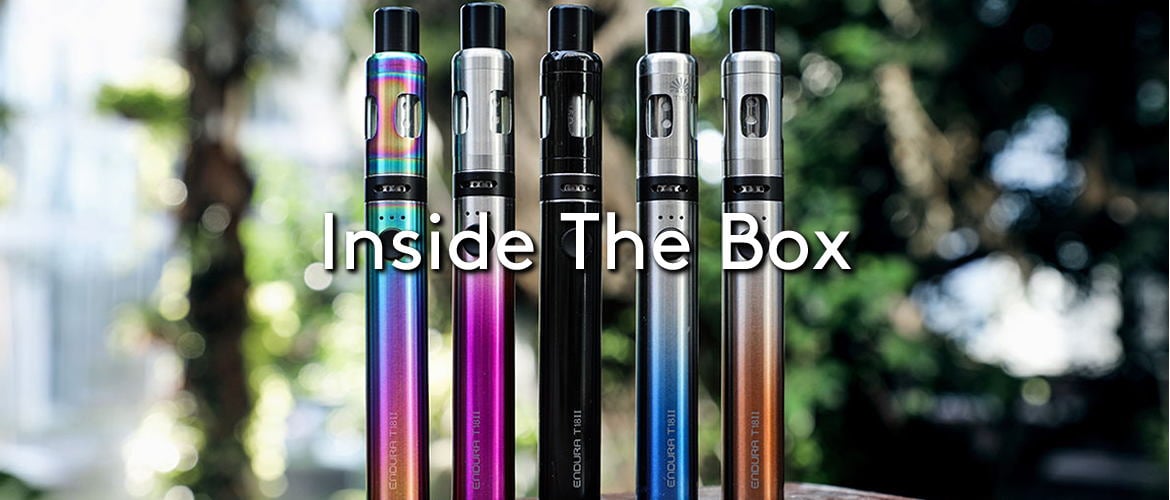 Inside The Box
Opening the box you will find your new Innokin Endura T18 II device, a micro USB cable for charging, a pre-inserted coil plus one replacement coil, a magnetic hygiene cap, spare drip tip, a set of spare O rings and a quick start guide to help you get your device set up and allow you to use it appropriately and safely. We always recommend familiarising herself with the user manual for your new device.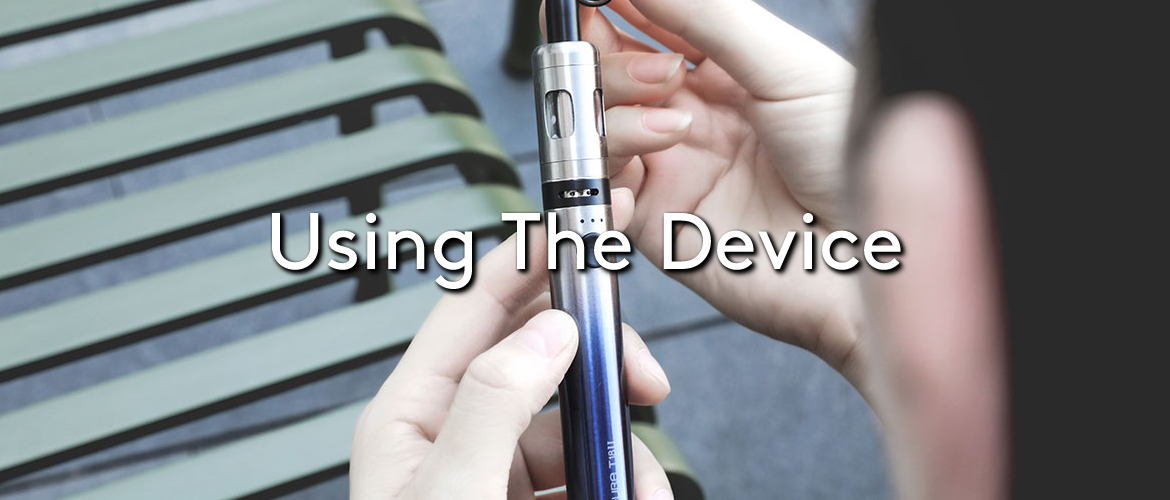 Using The Device
As a starter kit the T18 II has been designed with inexperienced users in mind, it is straight forward and easy to use, and ideal for use as a stop smoking aide.
The 1300mAh battery is more than enough to ensure a full day of uninterrupted vaping, and it is easy to charge using the micro USB cable in just a couple of hours. Unlike many other starter kits, the T18 II offers both adjustable airflow and three different power settings, making it easy to adjust the device's power and draw to best suit your personal vaping preferences.
This also means the device will suit a variety of different smoking preference, having the airflow fully open will simulate the feel of a premade cigarette, while closing it off a little will feel more like a hand rolled cigarette. I found I favoured the airflow fairly closed off, as this allowed for a tighter draw while still providing fantastic flavour payoff.
The power output can be easily adjusted, and are all within a suitable range so as to not compromise the life of the coil by burning it out prematurely. The Prism T18E coils have a number of exposed cotton contacts, optimising e-liquid absorption to avoid any dry hits or inconsistencies in flavour, and I found the flavour produced by the coil on all settings to be fantastic, it really helps enhance the vaping experience! It is best paired with a 50/50 e-liquid, and even at high nicotine strengths it remains smooth and consistent.
It may seem like a small addition, but the magnetic hygiene cap was one of the things that really stood out to me about this device. As someone who frequently keeps their vape in their bag, and as someone who also does not clear out their bag as often as they should, having a cap that stops any debris and dust from getting lodged in the drip tip was a really plus!
This could also come in really handy for those who work in jobs where they are around a lot of dirt, dust, and other things that they would prefer didn't end up inside their vape.
All in all, I found the T18 II kit to be a really enjoyable device to use, it is simple enough to appeal to a beginner but the addition of variable wattage and adjustable power settings makes it stand out from many other starter kits on the market.
There are six different colour variations, appealing to a range of different customers and the slimline design makes it ideal for keeping in a pocket or bag between uses.
If you would like to find out more about this, or any other device, pop in to your local Evapo store and speak to a member of our team. You can also shop our full range on our online vape store and find lots more reviews and vape related advice on our blog.