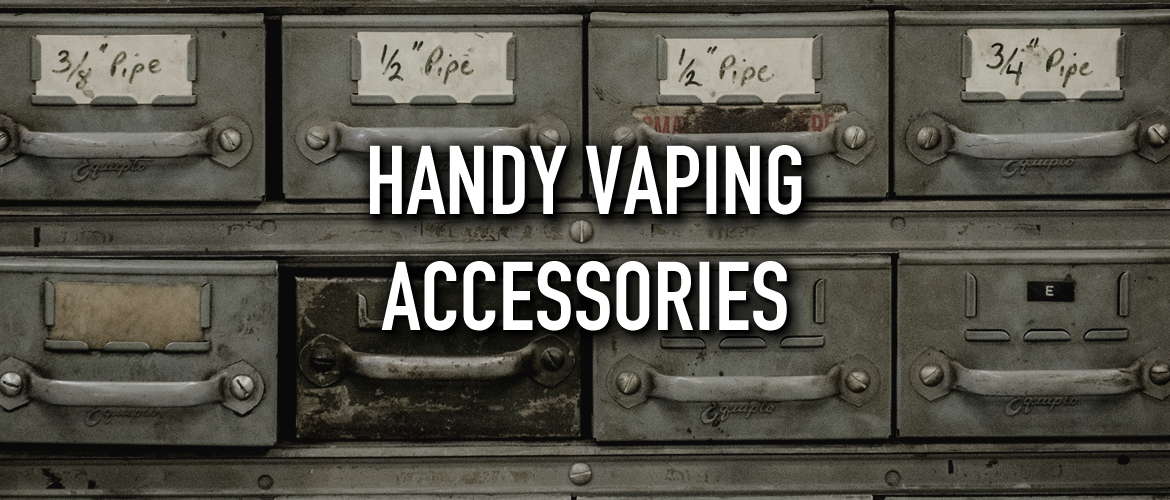 Handy Vaping Accessories
If you are new to vaping or have encountered some issues such as a smashed glass on your tank or forever having to clean pocket link out of the mouthpiece, these are some handy vaping accessories that can make your life easier and even save you money in the long run!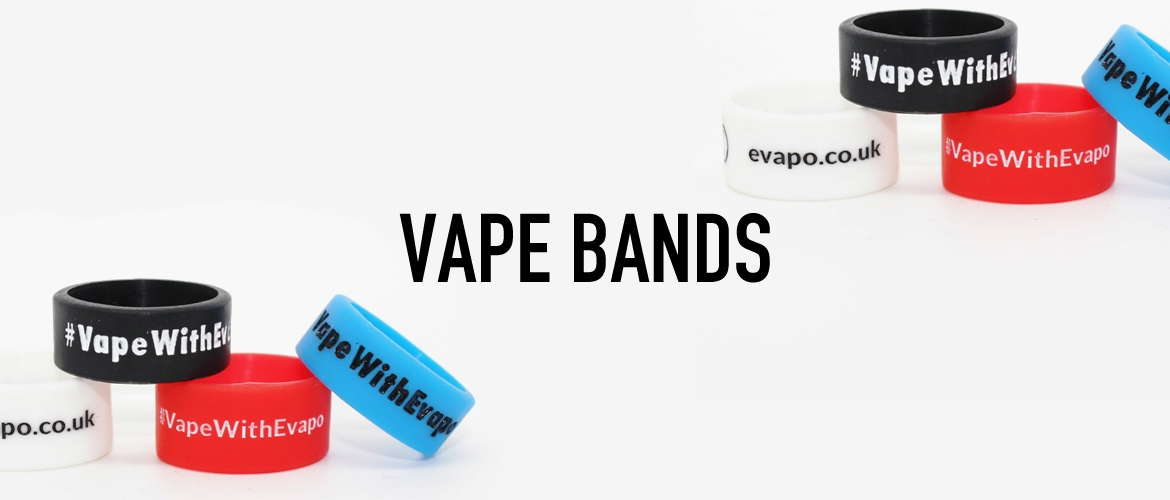 Vape Bands
Vape bands are such a simple concept but can really come in handy!
They are a simple rubber band that goes around the glass of your tank as an added level of protection. If, god forbid, you drop your e cig the vape band will act as a shock absorber and reduces the risk that the glass will smash.
You can get these bands in a tonne of colours with lots of different logos etc. so you can even use it as a way to personalise your e cig or let people know your favourite e liquid brand (so they know what to buy you as a present!) You can even get vape bands with a cap attached to cover your mouthpiece.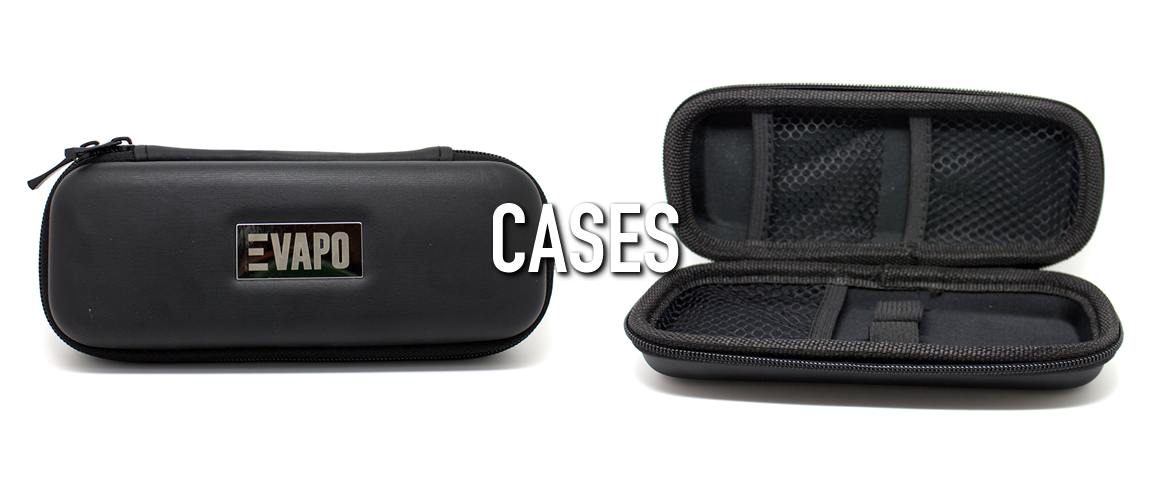 Cases
If you work in construction or outside you may want to invest in a case for your vape to protect it from the elements; or from dust and dirt! If you want a way to keep all your juice, coils and your e cig in one place rather than rattling around the inside of your bag, buying a case is a great idea. One like this Evapo case has handy pockets and elastic straps to keep everything together and safe.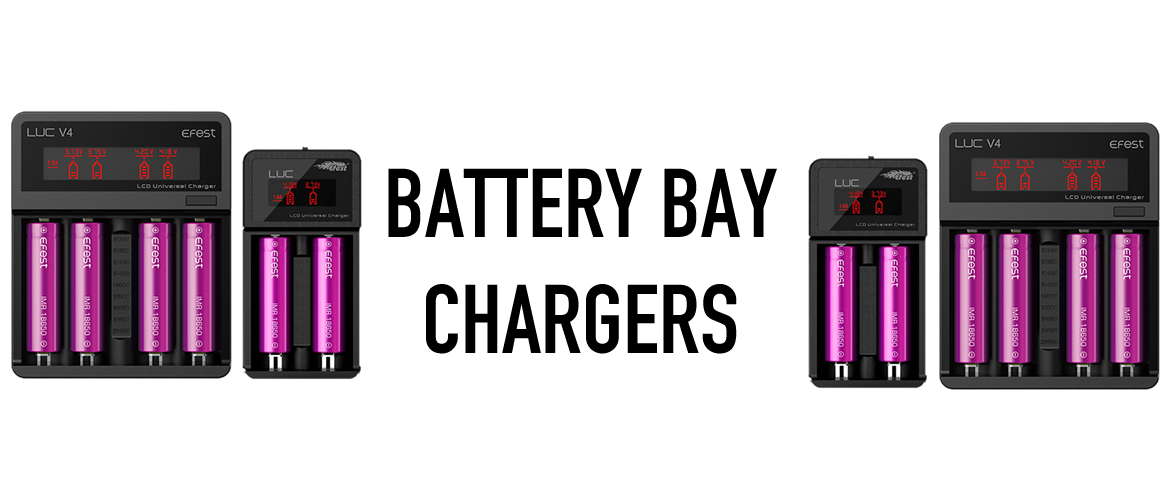 Battery Bay Chargers
When using an e cig with external batteries we really recommend that you invest in a battery bay charger. Although most mods that take external batteries have the capability to charge them in the device via a micro USB cable, charging this way takes a long time and can deplete the long-term life of your batteries.
A battery bay charger like the Efest LUC v4 charges each battery individually but simultaneously and has three fast-charging options depending on how many batteries you are charging and what batteries they are.
This charger also has an LCD screen showing the charge status of each battery, and automatically stops charging when a battery reaches full charge, to eliminate over-charging and help prolong the life of your batteries.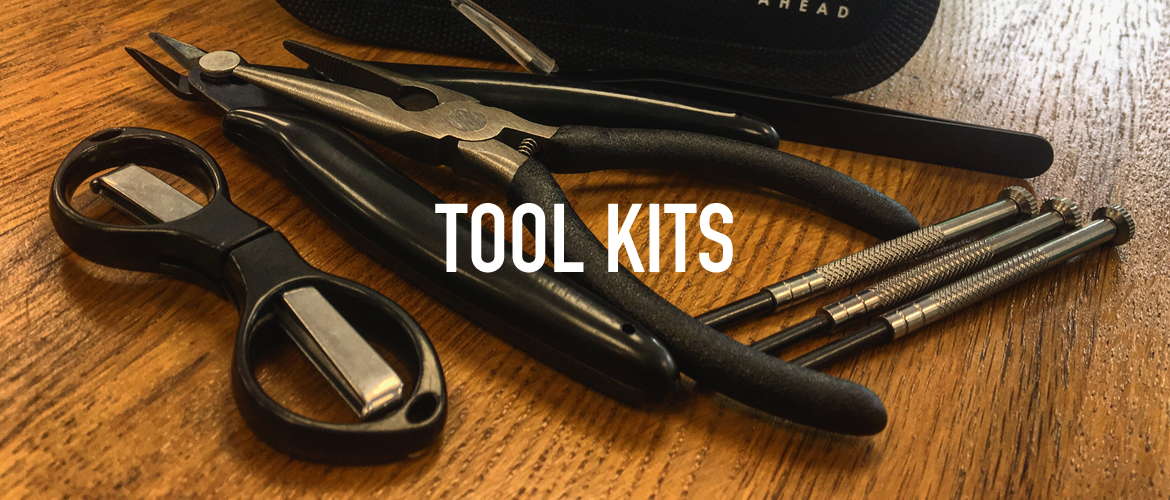 Tool Kits
Tool kits are predominantly aimed at people who own RDAs, RTA and RDTAs as they are very useful for re-wicking and often contain tools to help with coil building. If you currently own, or are looking at getting an RDA, RTA or something similar, we highly recommend getting a tool kit as it will make building, changing coils and re-wicking a lot easier!
A great one with all the tools you could need is the CoilMaster DIY Kit V3. Even if you are not planning on using a rebuildable tank, a small tool kit like the Vandy Vape Tool Kit can come in really handy for device maintenance and cleaning.
Investing in these items can save a lot of money in the long run, whether it be the price of a new glass for your tank, or a new set of batteries, and who couldn't do with saving a few extra pennies?
For all your vaping wants and need check out our online vape store or head into any of our 25+ UK shops and speak to one of our experts!
Let us know what vape accessory you couldn't live without using the hashtags #CouldntVapeWithout and #VapeWithEvapo!
Return to the store