Been wondering what Short Fills or 50:10 e liquids are? Keep reading to find out more!
Have you noticed some brands of E-Liquid coming in larger bottles with 0% nicotine?
Due to TPD limiting manufacturers to 10ml bottles on E-Liquid containing nicotine, manufacturers have created larger size 0mg e Liquid which when mixed with a nicotine shot (sold separately) and shaken allow you to create the strength you desire.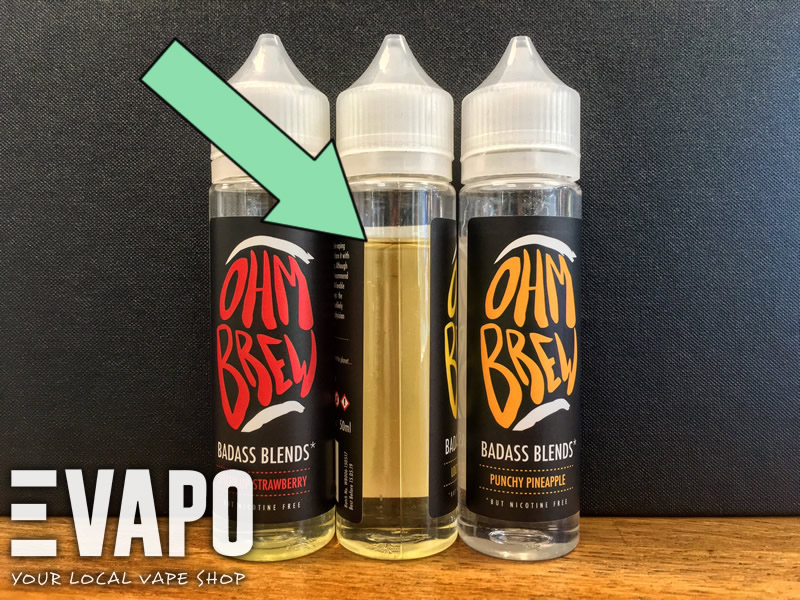 Brands such as Ohm Brew are classified as Short Fills or 50:10 – containing 50 ml of e liquid and 10 ml of spare capacity in the bottle. (50ml 0mg e liquid + 10ml nicotine shot = your desired strength) If you look at the bottle you will notice that the bottle is 10ml short; hence the name short fill!

How to Use Nicotine Shots
Nicotine shots are very simple to use; simply pour the nicotine shot into the big bottle and you're away!
Due to Nicotine shots being flavourless, the flavour you use the shot with will have its flavour diluted slightly.
Step 1:
Prepare to fill your larger bottle with the Nicotine shot by taking the lids and pipettes off the bottles.
Step 2:
Pour the Nicotine shot into the larger bottle
Step 3:
Shake away & wait for the bubbles to settle; the more you shake the better the nicotine spreads into the 0mg E-Liquid!

Step 4:
Fill up your tank and away you go!
WARNING: Nicotine is a highly addictive substance & should be kept out of reach of Children and Pets at all times.
There are a variety of brands whom offer short fill / 50:10 e liquids such as Ohm Brew, Dinner Lady, Barista Brew, MoMo & many more!

The great thing about Short Fill E-Liquids is the value for money, they're simple to mix and they allow you to tailor the nicotine level to your preference of strength. There are several online nicotine calculators which will allow you to work out how much of which liquid to combine to make the strength you desire.
The most popular mix is to add a 10 ml of 18 mg/ml nicotine shot to 50 ml of zero nicotine e liquid to create 60 ml of 3 mg/ml e liquid.
If you're ever unsure on how much nicotine you need to use to what amount of e liquid to create your own preferred strength Just Nic It offer a nicotine calculator on their website!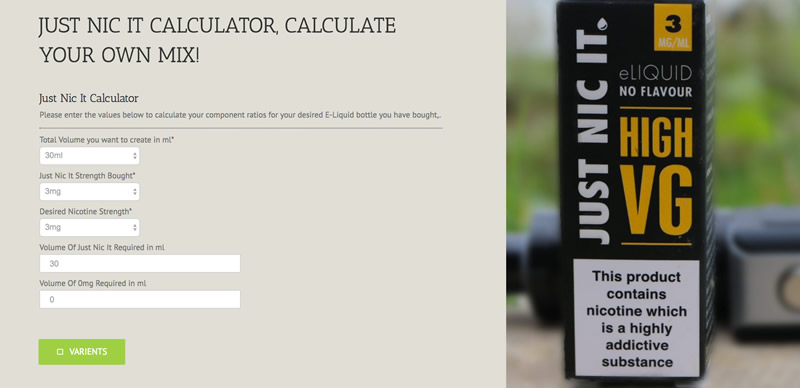 If you need any assistance with using Nicotine shots or have any other questions then do not hesitate to pop into any of our UK stores and speak with any of our members of staff or drop us a message across our social media channels!
#JoinTheFuture and #VapeWithEvapo!