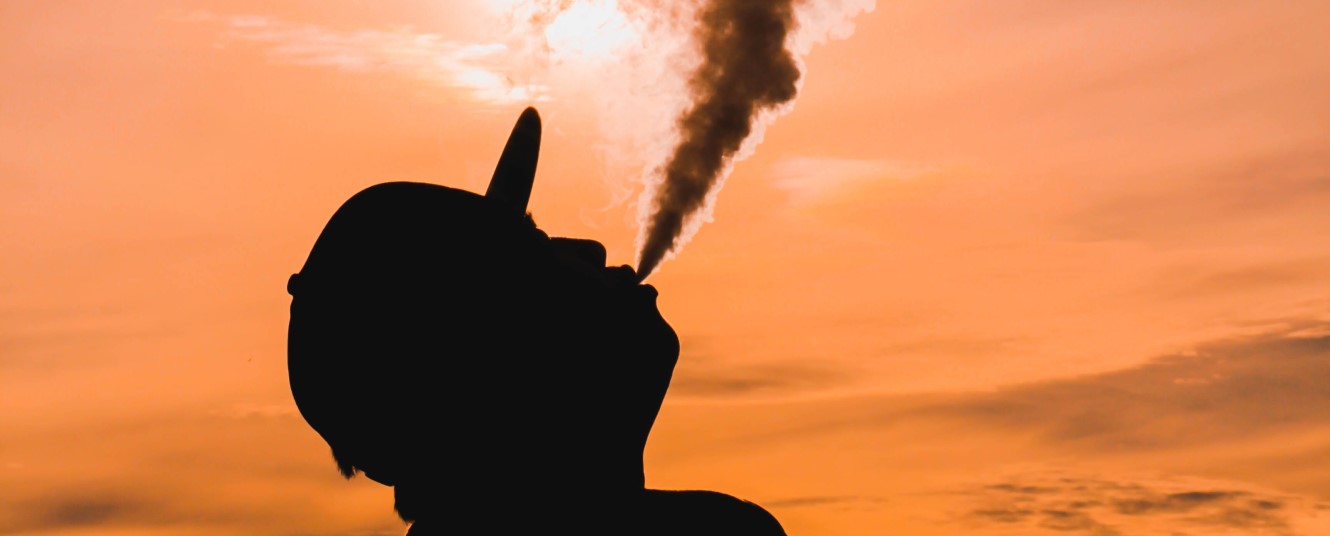 It has been announced that hospitals in Norfolk, London, Leicester, and Edinburgh will be participating in a NHS trial. Patients who identify as smokers in participating emergency departments will be offered an e-cigarette, regardless of what they are being treated for.
The trial
Patients entering participating hospitals will be offered a device along with enough e-liquid to last for a week. They will also be given a referral to local smoking cessation services, alongside medical advice.
E-cigarettes are not currently available in the NHS, with the exception of trials, but a number of health experts recommend them as an effective stop smoking aid. Smoking is still the leading cause of preventable illness and death in the UK. However Public Health England have estimated that 50,000 smokers kick the habit per year with the help of an e-cigarette.
While some participants will be given an e-cigarette starter kit others will simply be given a leaflet with details of local smoking cessation services. As part of the study both groups will be asked if they are still smoking one, three, and six months later.
It is hoped that recruiting people in emergency departments could help introduce a stop smoking option to people who may not yet have considered it. This will also help combat the unfounded safety fears about the cigarettes by showing that health experts on the NHS support them as an effective tool.
How can e-cigarettes help?
E-cigarettes offer users an alternative source of nicotine through inhaling a vapour, and have been found by PHE to be a much safer alternative to smoking. Traditional cigarettes produce a number of toxins upon combustion, including tar and carbon monoxide. Vaping does not involve combustion and also does not produce the harmful toxins associated with smoking.
Professor John Newton, at Public Health England explains,
"The evidence shows that vaping is one of the most effective quit aids available, helping around 50,000 smokers quit a year."
Professor Caitlin Notley, who is helping to lead the study at the University of East Anglia, adds;
"Electronic cigarettes mimic the experience of cigarette smoking because they are hand-held and generate a smoke-like vapour when used. They can be an attractive option for helping people switch from smoking, even if they have tried and failed in the past."
Helping smokers quit
In 2019, in an effort to crack down on smoking on their grounds, two West Midlands hospitals opened on site vape shops. This offered patients and visitors an alternative nicotine source to use during their time at the hospital, with the hopes that they will continue once they return home. Smoking areas were converted into vaping areas, and anyone found smoking on the grounds would be issued a £50 fine.
Dr David Carruthers shared that the board and clinical leaders for the hospitals were united in this decision to try and eliminate passive smoking on sites. He explained;
"Every alternative is available and we ask visitors and patients to work with us to enforce these changes. Giving up smoking saves you money and saves your health."
An organisation that has long supported e-cigarettes as a smoking alternative is Public Health England. Their wealth of research and surveys has built the statistics and support for vaping, allowing many other health care organisations to lend their support to vaping also.
Public Health England found e-cigarettes to be 95% less harmful than smoking, and through continued research they have maintained this fact. They have helped fight against the common misunderstandings regarding e-cigarettes and their relative risks compared to smoking.
We hope that this trial, as well as the continued support of healthcare organisations can help thousand more people make the switch from smoking to vaping, and improve their health. It is fantastic to see another example of PHE and the NHS endorsing e-cigarettes and utilising their potential as a stop smoking aid.
If you, or someone you know, is considering making the switch, pop in to your local Evapo store or contact our customer service team for support and advice on getting started with an e-cigarette.
Sources
https://www.bbc.co.uk/news/health-56918315
https://www.theguardian.com/society/2019/jul/10/vape-shops-hospital-smokers-kick-habit-west-midlands
https://www.theguardian.com/society/2018/dec/28/vaping-is-95-safer-than-smoking-claims-public-health-england