Born CBD
The CBD market is booming, and here at Evapo Vape Shop we love being able to give our customers a wide range of different options when it comes to CBD solutions.
The latest range that we have introduced to our CBD line is from Born CBD who produce high quality CBD supplements with some intriguingly different and delicious flavours.
The Born CBD range boasts the use of full spectrum CBD which means it utilises all of the different cannabinoids, terpenes and natural oils that are produced by the cannabis sativa plant, letting users enjoy the supplemental benefits of everything the plant has to offer.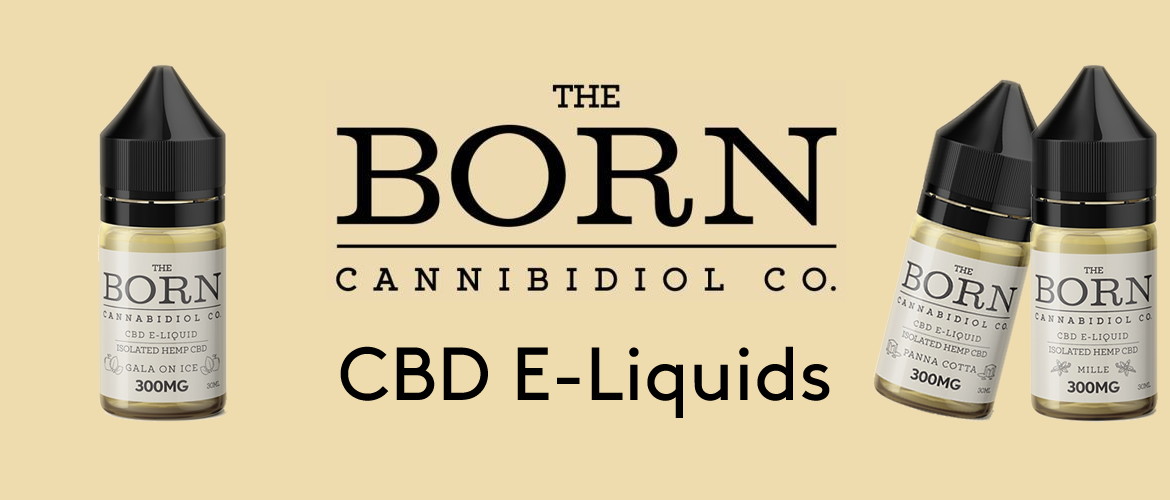 Born – CBD E-Liquids
The Born CBD E-Liquid flavours consist of:
For those with a sweet tooth, the born panna cotta CBD e-liquid offers a rich and creamy custardy flavour with a deep caramel exhale.
For a refreshing and fruity way to vape your CBD eliquids, the gala on ice is a crisp apple with a minty cool finish, containing 300mg of their signature full spectrum CBD.
This offers 30mls of 300mg CBD e-liquid which is pre-flavoured with a delicious sweet vanilla taste. This e-liquid can be either used alone, or mixed with a complimentary e-liquid in order to dilute the dosage.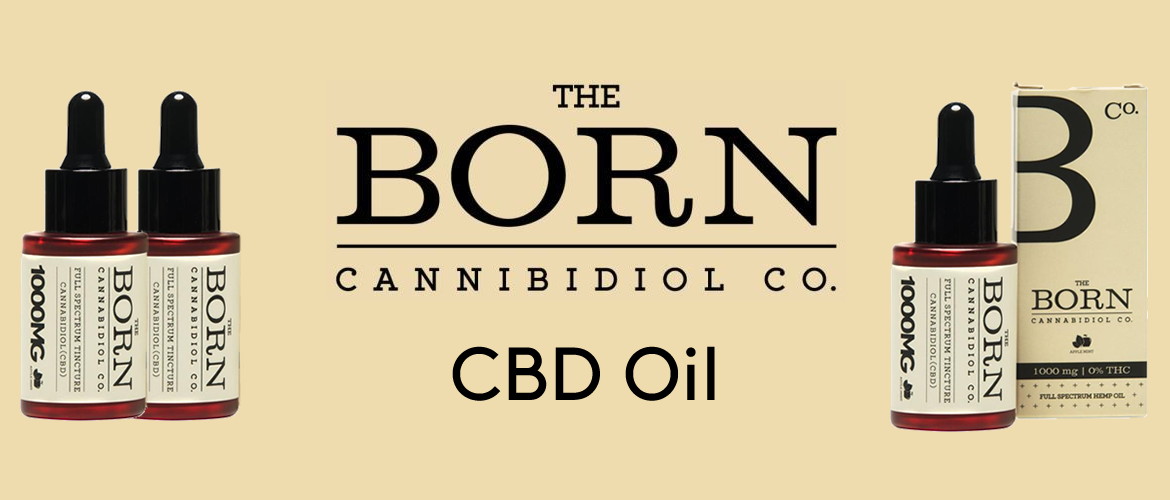 Born – CBD Oil
For those who are not vapers and do not want to invest in an e-cigarette in order to consume their CBD supplement, Born offer a hemp oil tincture that comes in a dropper bottle; the Born CBD Apple Mint Hemp Oil.
The required dosage simply needs to be placed under the tongue and held for a few minutes to promote fast absorption, then can be swallowed. This tincture comes with a delightful apple mint flavour, for those who do not enjoy the naturally herbal flavour of CBD oil.
The full Born CBD range is available in any of our Evapo stores, or on our online website.