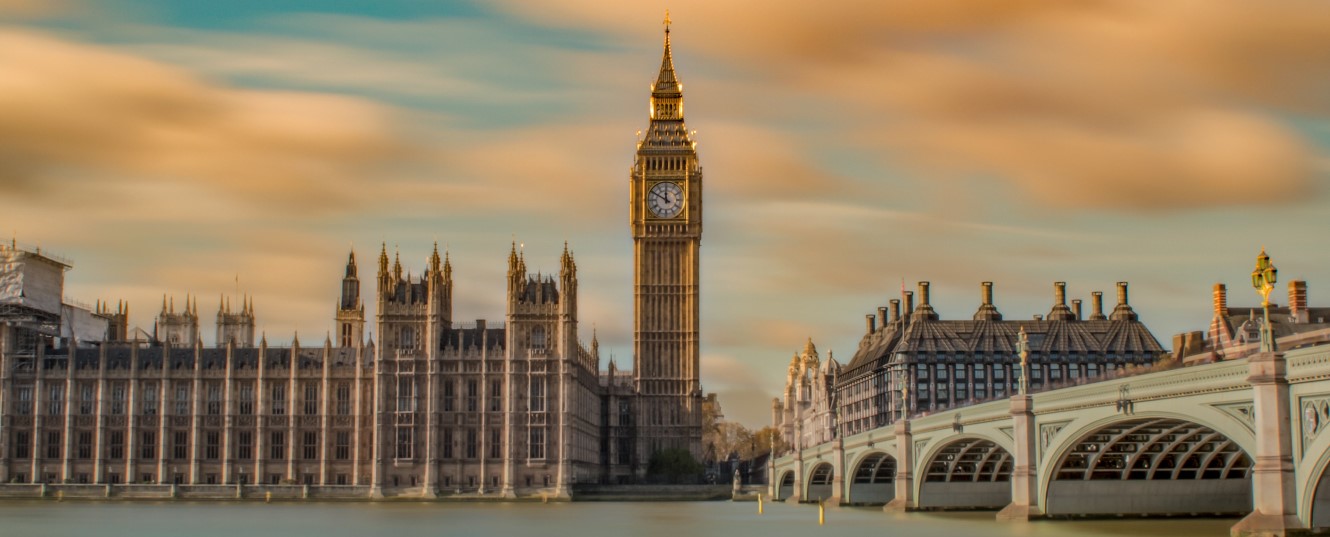 Last week Bob Blackman MP, Chair of the All-Party Parliamentary Group for Smoking and Health, led a backbench debate to discuss the APPG's recommendations ahead of the Government's new Tobacco Control Plan. He raised a number of actions which can be taken to try and achieve the Government's goal for England to be smoke-free by 2030, with e-cigarettes playing a big part in this journey.
70,000 smokers died in England last year
The health minister had promised to publish a new Tobacco Control Plan by the end of this year. With this deadline drawing near the APPG submitted a report setting out their recommendations for the Tobacco Control Plan for England. The recommendations in this report were endorsed by more than 50 organisations, including the Royal College of Physicians, Cancer Research UK, and the British Heart Foundation.
During the debate Bob Blackman raised the startling realities of smoking in England:
"More than 70,000 people died from smoking last year in England alone. For every person killed by smoking, at least another 30 are living with serious smoking-related illnesses."
It is clear that bold action must be taken if we are to tackle the burden that smoking bares on our National Health Service, and on the health of individual smokers all across the UK. However, Cancer Research UK has estimated that with the current rates of decline we will miss the smoke-free 2030 target by seven years, and double that for the poorest in society.
"Vaping has helped reduce smoking prevalence"
The use of e-cigarettes as a harm prevention tool could play a big part in making smoke-free 2030 more achievable.
MP Mark Pawsey explained the important role that e-cigarettes can play:
"Of the estimated 3.3 million vapers in the UK, 1.8 million are ex-smokers and the balance are smokers who also vape… Vaping has played a significant role in recent years in reducing smoking prevalence. If the Government are serious about their 2019 commitment to getting smoke-free by 2030, the role of vaping should be reinforced and supported through the new tobacco control plan."
Sir Charles Walker explained:
"As we try to migrate 7 million people away from burnt tobacco, the challenge is to move them to less harmful forms of nicotine. Their addiction is to the nicotine; they crave nicotine, not the burning of tobacco. If we can make these transitions, we can reduce harm at a much quicker rate."
E-cigarettes are endorsed by a number of public health organisations, with Public Health England finding them to be 95% less harmful than smoking. It was recently announced that the Department of Health and Social Care are paving the way for e-cigarettes to be available on prescription to adult smokers. However, misinformation about their harm relative to smoking could still be preventing many smokers from making the switch to vaping.
Andrew Lewer MP, shared his concerns about the harms of misinformation in the media:
"The rate of smokers switching to vaping has slowed over the last 18 months, largely because of misleading media articles and junk science causing concerns over the quality of e-cigarettes. Some 53% of smokers believe that vaping is as harmful or more harmful than smoking, according to a 2021 Government updated evidence summary. There needs to be concrete and clear information on passive vaping to counter the public misconception that it is harmful."
Tackling this misinformation has been a struggle faced by the vaping industry for some time, compounded by the limits on how vaping retailers can promote the products online.
Andrew Lewer elaborated:
"Vape retailers are unable to use their own websites and social media platforms to communicate the benefits of vaping to customers. The barriers faced by online vape retailers are disproportionate and should be removed to allow effective communication with those attempting to stop smoking… We are in all seriousness talking about saving lives."
It is hoped that the Government will take the APPG's recommendations into consideration when formulating the new Tobacco Control Plan. If we can fully recognise the important role that e-cigarettes can play and effectively combat misinformation with the fantastic statistics and data about the benefits of making the switch to vaping, we can support thousands more smokers in becoming smoke-free.
At a glance
"More than 70,000 people died from smoking last year in England alone. For every person killed by smoking, at least another 30 are living with serious smoking-related illnesses." – Bob Blackman MP
"Of the estimated 3.3 million vapers in the UK, 1.8 million are ex-smokers and the balance are smokers who also vape… Vaping has played a significant role in recent years in reducing smoking prevalence." – Mark Pawsey MP
"The barriers faced by online vape retailers are disproportionate and should be removed to allow effective communication with those attempting to stop smoking." – Andrew Lewer MP
Sources
Parliamentary debate transcript 16/11/2021
Parliamentlive.tv 16/11/2021
Cancer Research UK 2020
Department of Health and Social Care 29/10/2021