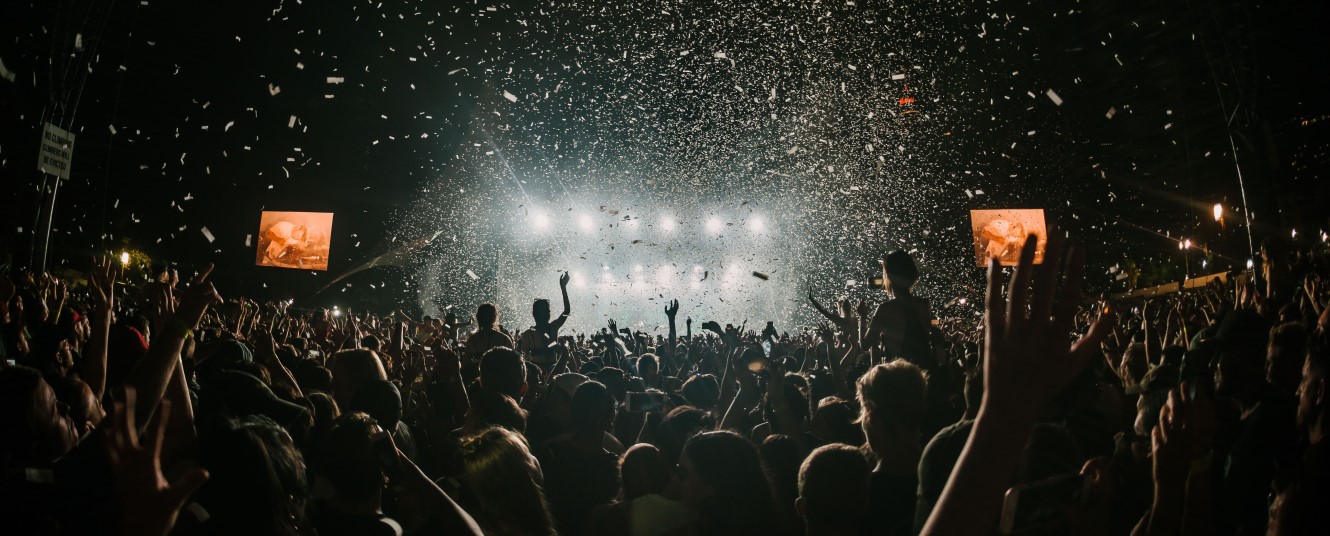 Festival season is in full swing so while you're packing your welly boots and sun cream you might want to think about throwing in a festival friendly vape kit to keep your nicotine cravings at bay while you are away.
Festivals attract a lot of people and whilst dancing, moshing and enjoying yourself it is easy to misplace your e-cigarette in the crowd, which could really put a dampener on your festival experience. So, we've put together some of our top picks and advice for festival vaping to make sure you're prepared for any eventuality!
Disposable vapes
When heading to a festival you will usually want to pack light, and so bringing along your full vape kits as well as any e-liquids and accessories you need may not be the best option. This could also be costly to replace should you kit go missing in amongst the crowd.
Disposable vapes are an ideal option for festivals as they are small, compact and extremely lightweight, with no need for refilling or recharging. The devices comes prefilled with e-liquid and have a pre-charged battery that is designed to last as long as the e-liquid inside, so you don't need to worry about finding somewhere to charge your device. Once the e-liquid has been used up the device can simply be disposed of and replaced with a fresh one, or with your usual vape kit.
Disposables come in a huge variety of flavours, and will usually offer around 500 puffs per device depending on the brand. The e-liquids are made using a nicotine salt formula which is absorbed quickly to help satisfy cravings within seconds and offer a smooth inhale that feels comfortable even at high nicotine strengths.
Many disposable vapes have a 20 mg/ml nicotine strength, although some brands like Brew Bar offer a lower strength option that is perfect if you usually vape a low nicotine e-liquid. Elf Bar also offer a nicotine free disposable option for those who prefer a nicotine free vape.
We stock a huge variety of disposables from brands like Elf Bar, Geek Bar, Lost Mary and many more.
Prefilled pod kits
If disposable vapes aren't for you but you would like to pick up a small, inexpensive device to take with you when heading to your next festival, prefilled pod kits are a simple to use and portable option.
These devices are small and discreet, with a built-in rechargeable battery that can usually last the average vaper for a full day of vaping before needing to be charged, and can often be charged in around an hour so you'll be back to vaping in no time.
Rather than having to refill the tank or pod with e-liquid, the pods come prefilled and can be disposed of when empty, for a mess and fuss free way to vape when you are on-the-go.
Depending on the brand, the pods will be available in a variety of different flavours and as the pods click into place you can change flavour whenever you want without flavours muddling together. Some brands, like Vuse, also offer a choice of different nicotine strengths so you can maintain your usual strength and keep your cravings at bay.
We have a wide range of prefilled pod options such as the Vuse ePod 2, Elf Bar Mate, JUUL 2, and Elf Bar Elfa, which make the perfect companion to any festival.
Tips for festival vaping
Protect your device – getting a case to store your device and any other accessories is a really good idea if you are travelling as it helps keep everything together and protects your device when not in use. If you are using a device with a glass tank, you can pick up rubber vape bands which go around the tank and act as a shock absorber if the device is dropped or knocked, helping to prevent the glass from smashing.
Battery safety – batteries do not like temperature extremes, so if the weather is going to be nice be sure to keep your device in a cool, dry place when not in use to prevent overheating. If you are using an external battery device and will be taking spare batteries with you be sure to store them in a battery case or silicone sleeve to keep them from coming into contact with any metallic objects and creating a circuit.
Portable chargers – it is not always easy to find a convenient place to charge your device when at a festival, so portable chargers are an absolute must!
Turn it off – if you are using a device with a button, turn it off or lock it when not in use, this will stop the device firing if the button is accidentally pressed in your pocket or bag. This will help keep your coils from burning out prematurely, your e-liquid from being wasted, and the device from getting too hot.
Stock up – being at a festival means it is unlikely you'll be able to make a quick trip to your local vape shop if you run out of anything. Many people find they vape more when on holiday or at a festival, so it's a good idea to bring more than you think you will need just in case. Whether you are using disposables or your usual vape kit, there is no harm in bringing an extra disposable or a spare coil.
Check ahead – it's a good idea to check ahead of time on the website of the event, or with a member of staff when you arrive, so you know if there are specific areas where you can or can't vape. Many festivals are outdoors and vaping is usually permitted in any outdoor sections, however if the area is under cover like a stage or tent, vaping is likely to be prohibited. Don't forget to also be considerate of those around you, if you are packed together like sardines watching an artist, people around you probably won't appreciate a big cloud of vape obscuring their view.
Leave no trace – disposable vapes and prefilled pods are a great option, but once they are empty they will need to be disposed of. Festivals are making the effort to be more environmentally conscious by offering plenty of general and recycling bins, and while the devices and pods themselves cannot be recycled at the moment, often the packaging can be. Check the packaging to see if it can be recycled and make sure you help to leave no trace by responsibly disposing of any used disposables and empty pods.

If you need to stock up on all the vaping essentials ahead of a festival this summer or want some advice about what to take, pop in to your local Evapo store or head over to our website where our friendly customer service team will be happy to help.