Keep your JUUL device charged with this JUUL USB charger, compact and size and easily fits in your pocket. Compatible with the original JUUL device kit only.
Free UK delivery on all orders over £20

Same day despatch - order by 5pm

X

Despatch and delivery



Orders placed before 5pm Monday to Friday using the next working day delivery service are despatched same day (excluding bank holidays).

For standard delivery services we also despatch orders placed before 5pm on the same day weekdays excluding bank holidays.

Next working day delivery available
In case you need a spare.
Take your USB Charging Dock everywhere you take your JUUL Device, and never be in the red.
Small, sleek design
No messy cables
Charge from your Mac, PC, or any USB port
To power up, plug your USB Charging Dock into a USB port, place your JUUL Device on the magnetic dock and wait an hour to fully charge.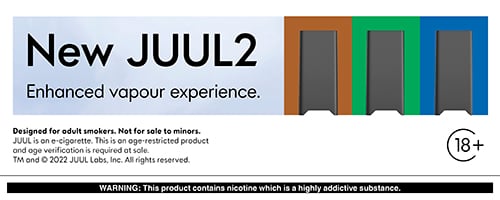 (The JUUL2 system is only compatible with JUUL2 pods. First generation JUULpods are not compatible with the JUUL2 device.)