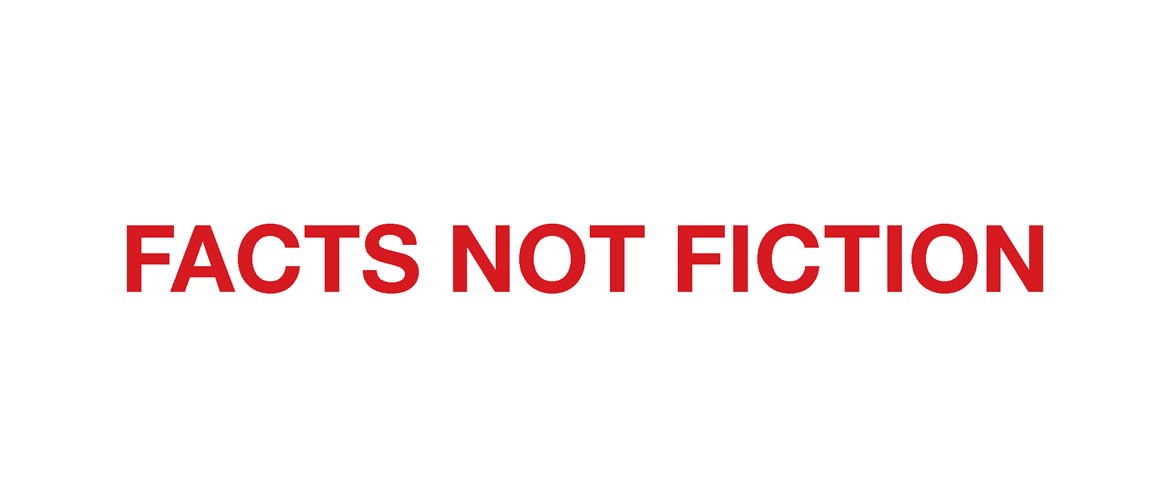 Following a series of scare stories and misinformation published in the UK and on international media, the UK Vaping Industry Association has taken the unprecedented step of running a national media advertising campaign to counter this narrative and provide UK vapers with the reassurance that they have nothing to fear from vaping products bought from responsible retailers in the UK.
The adverts, called Facts not Fiction are supported by the social media hashtag #vapingmatters and a new section of the UKVIA website.
The campaign content deliberately removes emotion from the debate; it simply represents the facts and cites independent scientific evidence to back up the points it makes to reassure the vaping community that vaping is still supported by the UK's public health community as a vital tool to reduce tobacco harm for the UK's 7 million smokers.
The key messages from the campaign are:
• that UK standards are robust and products are highly regulated.
• Public Health England have restated their view that vaping is 95% less harmful than smoking.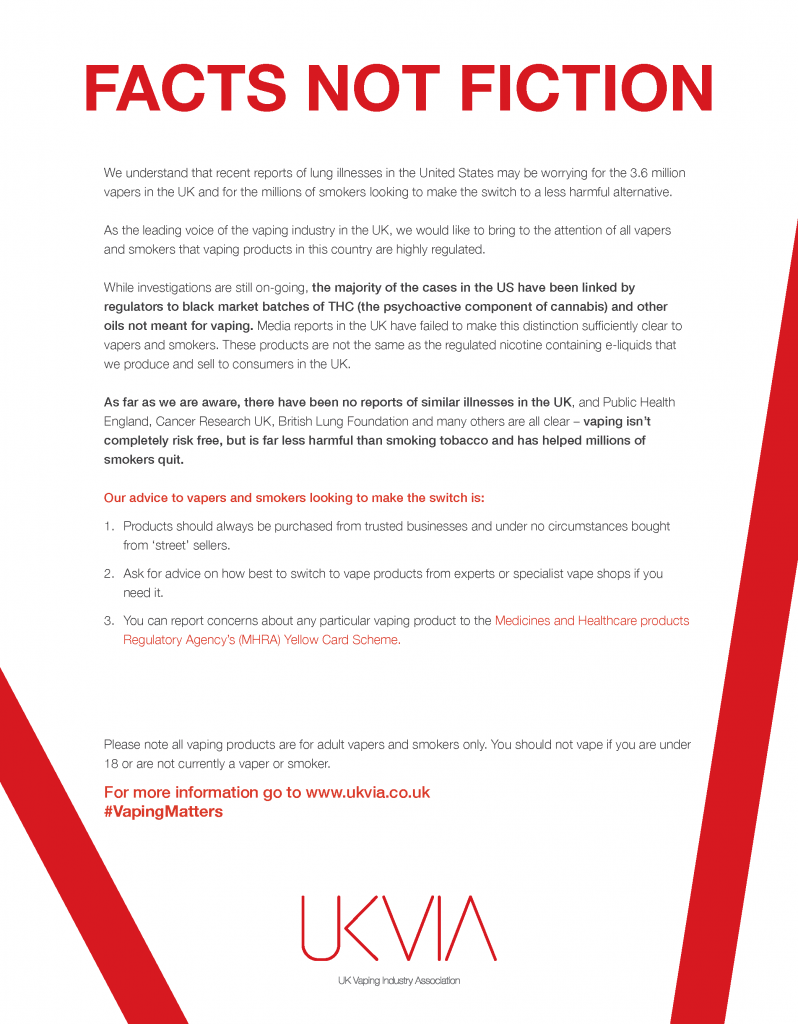 How you can help
This is the first national advertising campaign of its type ever undertaken on behalf of the vaping industry in the UK.
For it to have the greatest possible impact, we need as many people as possible to share the webpage and to use #vapingmatters to demonstrate that the industry and the vaping community as a whole are united in our response.
Please share the campaign hashtag on your own social media feeds and share a link to the Vaping Matters section of the UKVIA website (http://www.ukvia.co.uk/vaping-matters/) and use #vaping matters.
Evapo are a member of the UKVIA and our CEO is a board member. Find out more about the UKVIA and it's key role in supporting, developing and promoting the vaping industry in the move towards a smokefree society.
Source: UKVIA