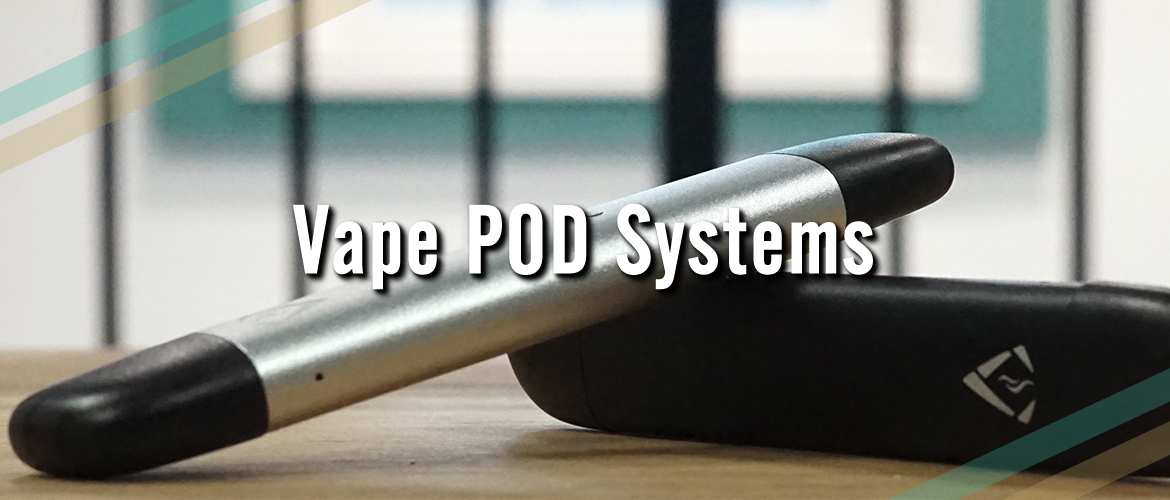 In the last year or so we have seen a surge in the popularity of pod system vape kits, for many people to give up smoking, the concept of changing coils and pushing buttons can be a bit daunting.
A lot of people are not aware that a refillable tank device with a replaceable coil is not the only option available to them. To those people, it is our pleasure to introduce, the pod system!
The pod system has gradually evolved from the original Cigilike design and similar to these, pod systems often do not have a button to work the device but instead simply require the user to inhale through the mouthpiece to make the device fire.

What is a POD?
The 'pod' aspect refers to the cartridge that contains the eliquid as well as the coil; built into the pod.
Depending on your preference you can either get a device like the Aspire Gusto which is available with a range of pre-filled pods. Meaning you buy a pod that already contains the e-liquid in your chosen flavour and strength, then when you have vaped that, you simply throw it away and replace it with another pre-filled pod. This makes the process even easier, and is ideal for people who would prefer not to have to handle the eliquid.
Alternatively, a device like the Warlock PEAS allows you the ease of a pod mod, whilst still being refillable. This means you are not limited to a certain range of juice. Although, with most pod systems we would recommend a 50:50 liquid, as opposed to a high VG liquid. For more information on the difference between VG and PG and what liquid would best suit you, check out our blog post called 'Common Vaping Phrases' and 'What's in My E-Liquid?'.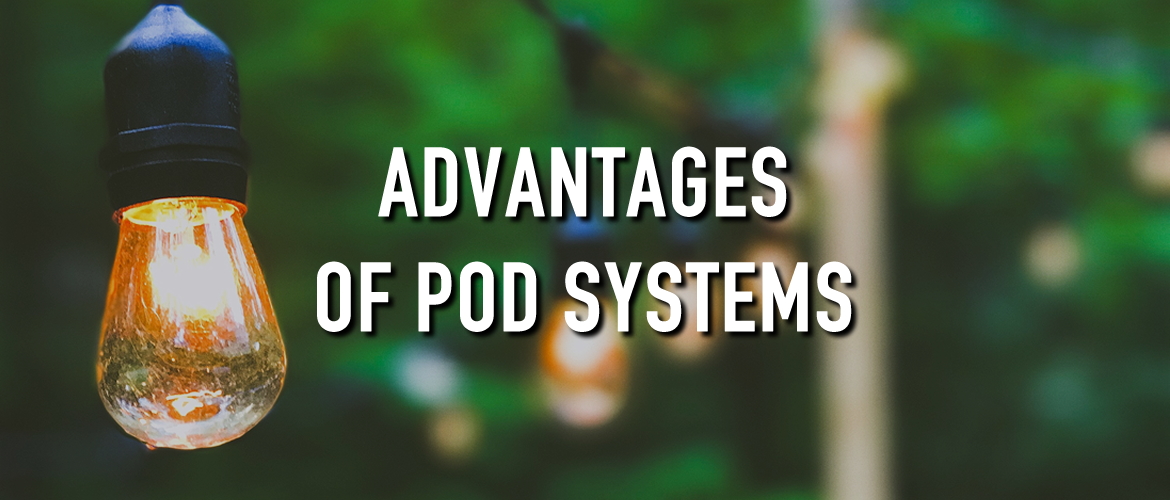 Advantages of POD Systems
Unlike many bigger mods, these pod systems are extremely lightweight and often much smaller. Although you may not get as much battery life out of a pod mod as you would from most vape pens, they are super easy to charge via micro USB cable or sometimes even by plugging them directly into your computers USB port.
Even the cloud chasers among us could find a pod system is a worthy addition to their collection, as many find them to be ideal for formal events like weddings, when huge clouds are not always appropriate.
With POD devices, you don't change the coils you simply replace the POD with a new one after filling it with your e liquid; make sure to leave it 10 minutes for new POD's to allow the coil to saturate!

How to Fill
Filling the POD's are relatively easy, the Warlock Pea comes with a needle-nose bottle to allow the e liquid to fill the POD with ease and reduces any leakage. The Aspire Gusto Mini however relies on pre-filled PODS from companies such as Element this means that similar to the old Cigalike designs, you simply throw the POD away when finished and replace with a new one; no waiting for the coil to saturate!
While a pod mod is ideal for someone looking to give up smoking, due to their user-friendly nature and compact design, they are also increasingly popular with 'stealth vapers'. This refers to people whom are not necessarily new to vaping, but prefer a more discreet device that doesn't create huge clouds. A popular stealth vape is the Warlock Peas which is similar in shape to a Cigalike and can fit in your pocket easily.
So, whether you are new to vaping and looking for a device that is easy to use, or you're an experienced vaper looking to activate your stealth mode; pop into your local Evapo store or check out our website to find the perfect pod for you!
Leave us a comment down below and let us know what blog posts you want to see appear! #VapeWithEvapo