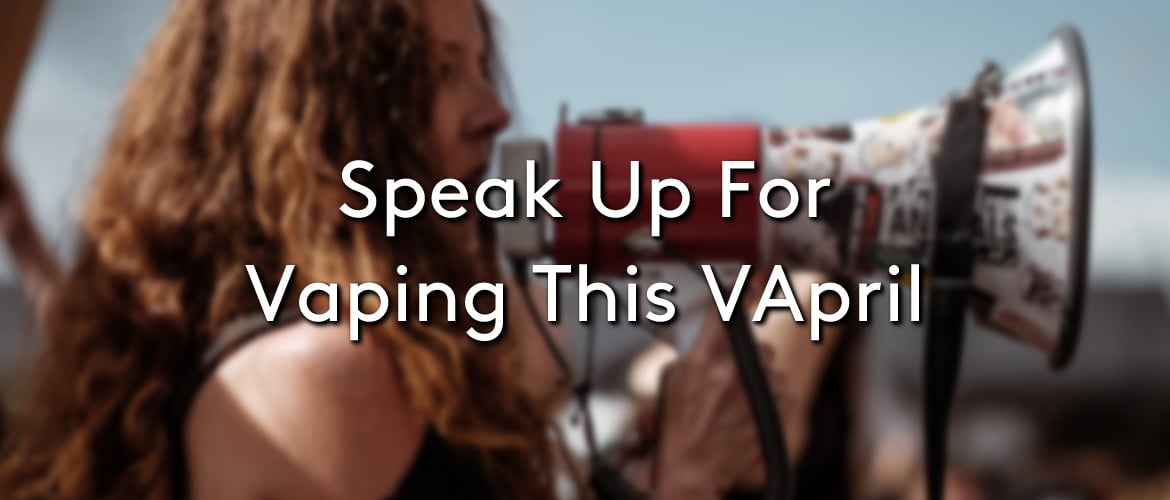 Speak Up For Vaping This VApril
VApril (Vaping Awareness Month) takes place for the duration of April with the aim of helping smokers make the switch from smoking to vaping whilst also helping inform the public of the positive research and statistics that have been gathered on e-cigarette use.
One of the ways in which the VApril campaign helps to encourage and support those who are hoping to kick the habit, is by sharing success stories and advice from members of the public who have previously made the switch from smoking to vaping.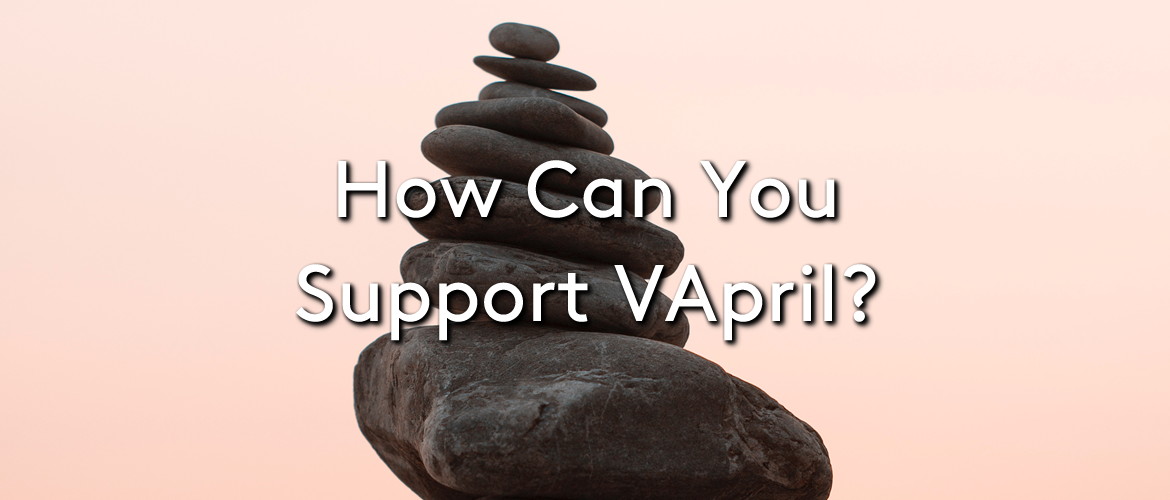 How can you support VApril?
The UK vaping industry has grown and developed phenomenally fast and so far over 3 million people in the UK have successfully given up smoking with the use of an e-cigarette.
Many health organisations such as Public Health England and Cancer Research UK have expressed their support for e-cigarettes as a safer alternative and an effective stop smoking aid. However, there is still a lot of misinformation that is often perpetuated by the media, leading people to falsely view e-cigarettes to be as harmful as smoking.
It has been found that an estimated 40% of current smokers have not even tried an e-cigarette, largely due to this misinformation and a fear that they will be swapping one evil for another.
VApril is a fantastic opportunity for the vaping industry and supporting organisations to band together to help fight the spread of this misinformation and educate people on the true statistics for e-cigarette use. However, the biggest advocate for vaping is the 3 million members of the vaping community who have all changed their lives for the better by making the switch!
Each member of the vaping community has a story to tell; how they came to make the switch, what inspired them, what hurdles they encountered along the way and how they overcame them, and how their lives have changed since they gave up smoking.
These stories can help inspire, encourage and provide a vital source of support to those who are about to start their own vaping journey. So, this VApril we are asking that you share your story and speak up for vaping.
If you would like to show your support for the vaping industry and help those who are planning to make the switch this VApril, we ask that you tell your story via social media using #SpeakUpVaping.